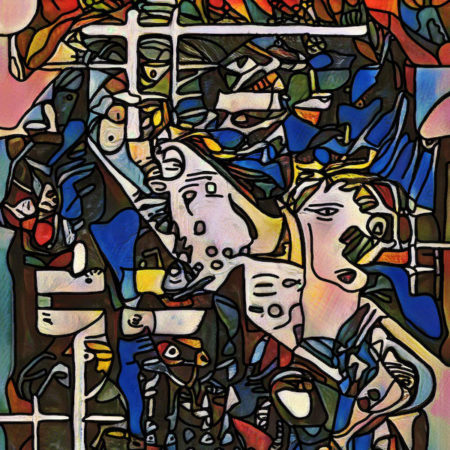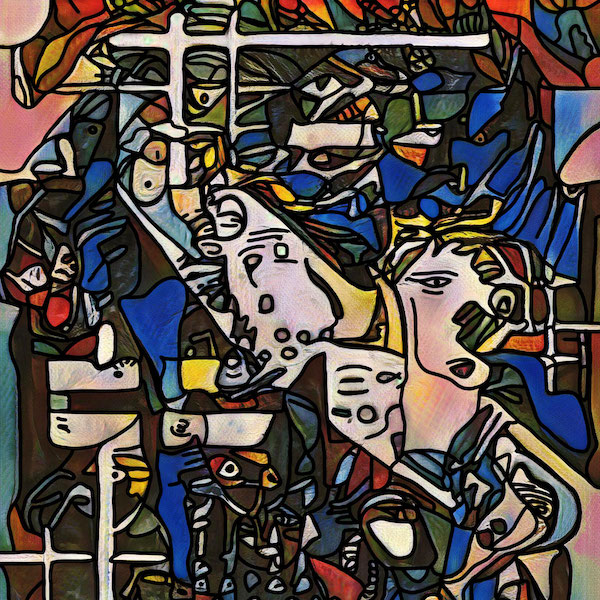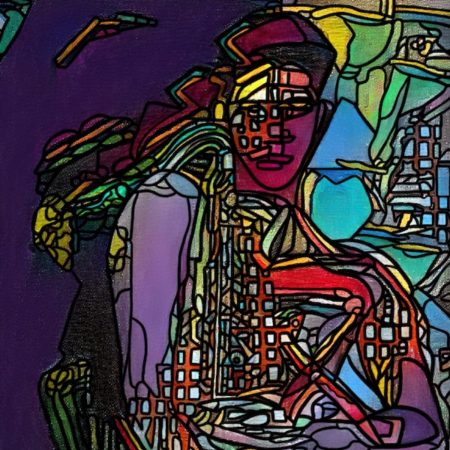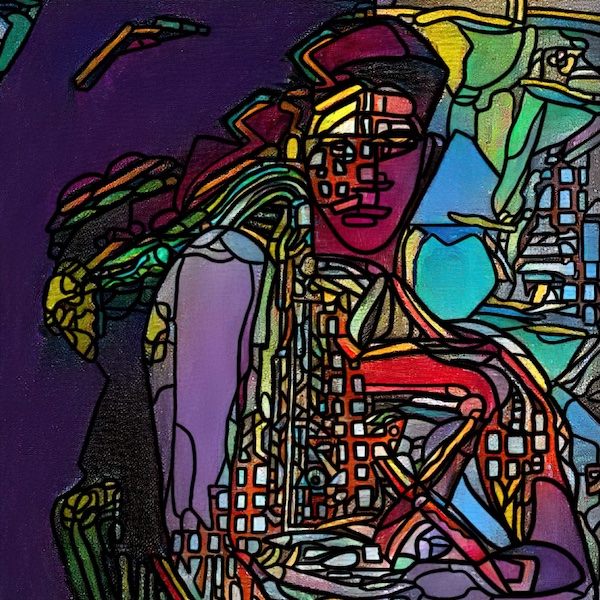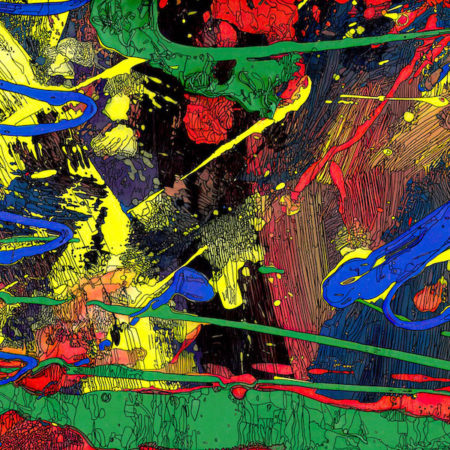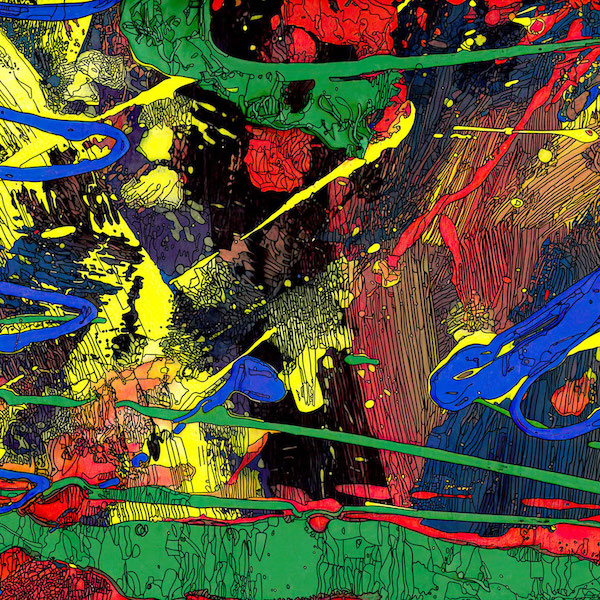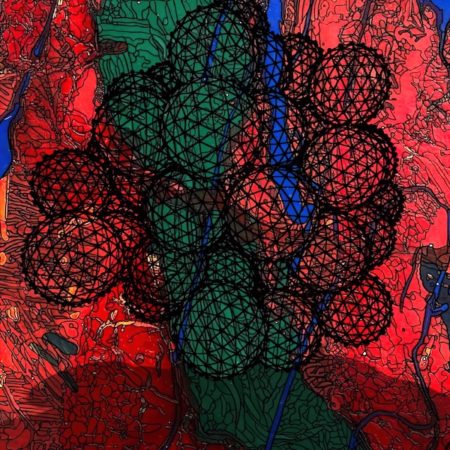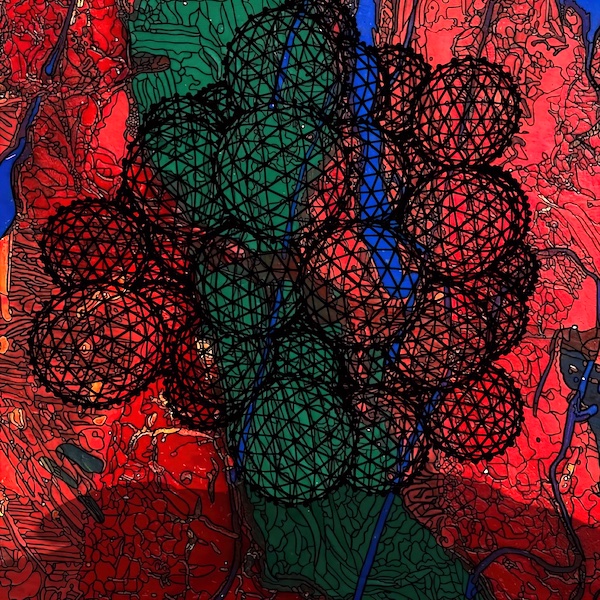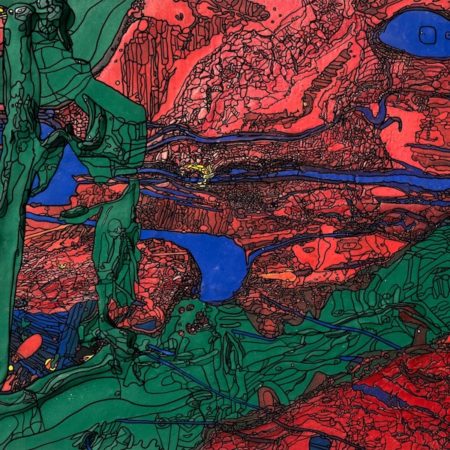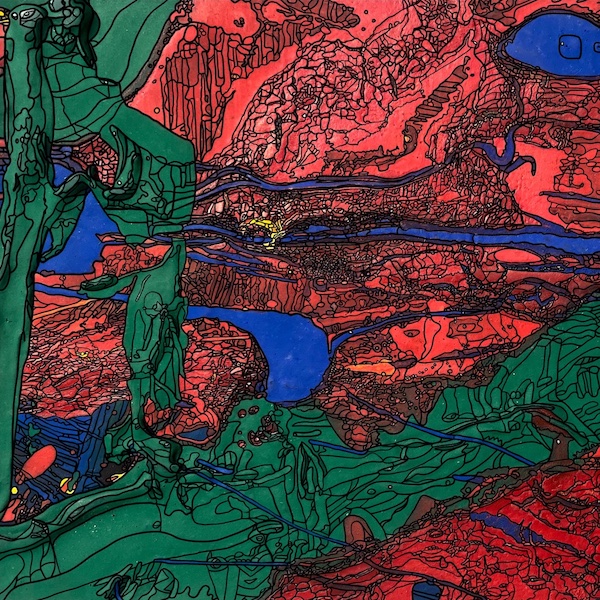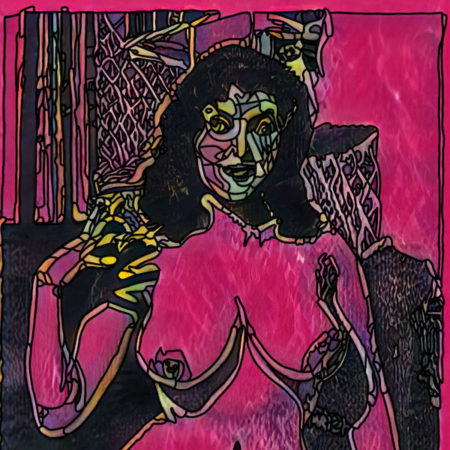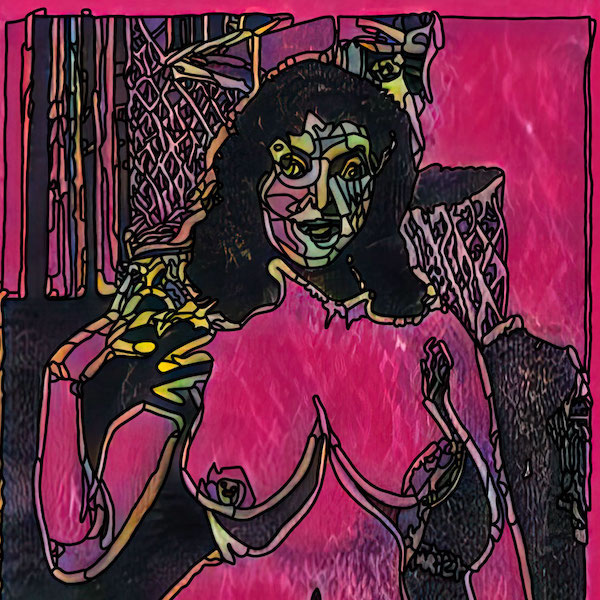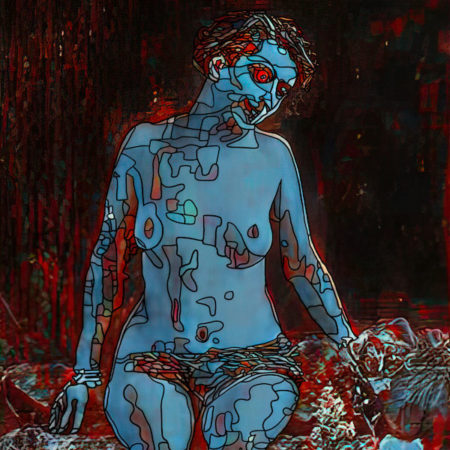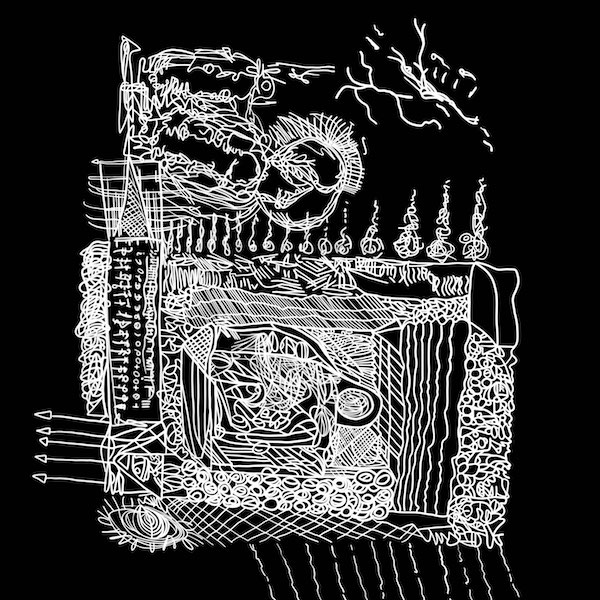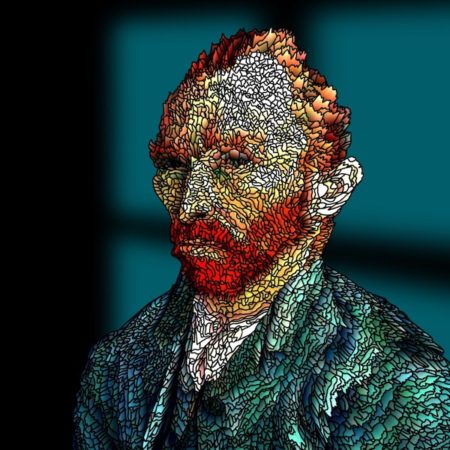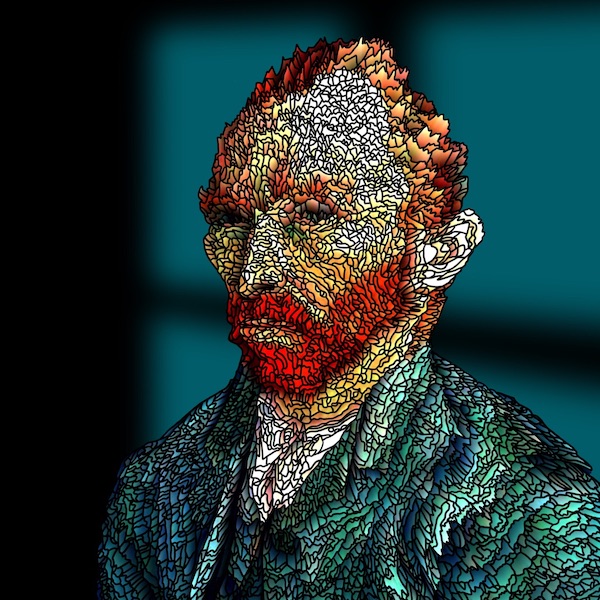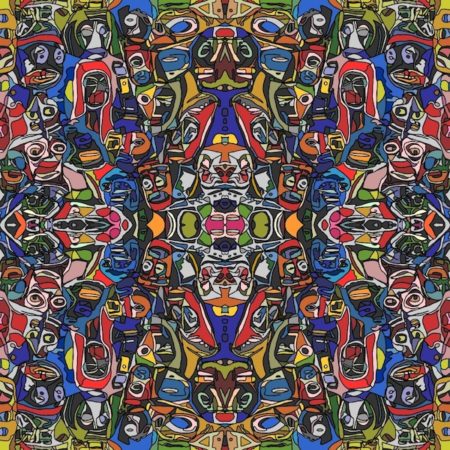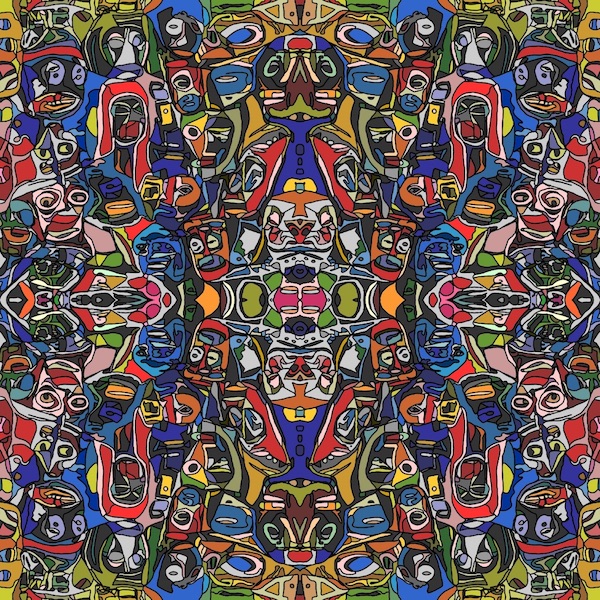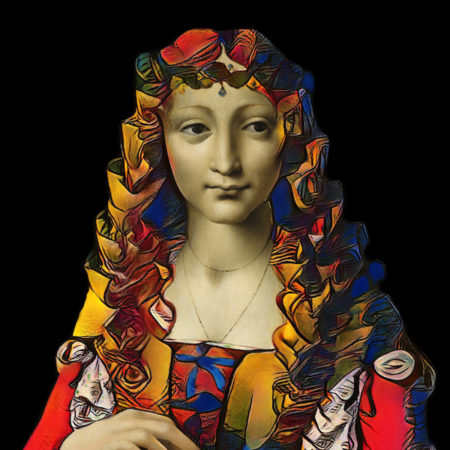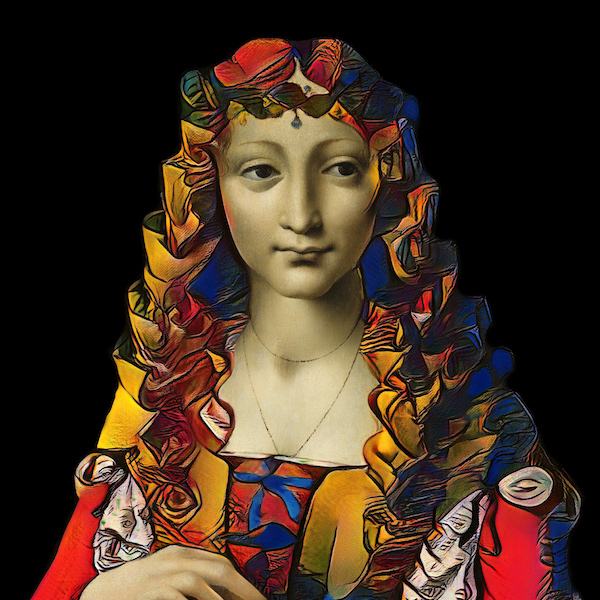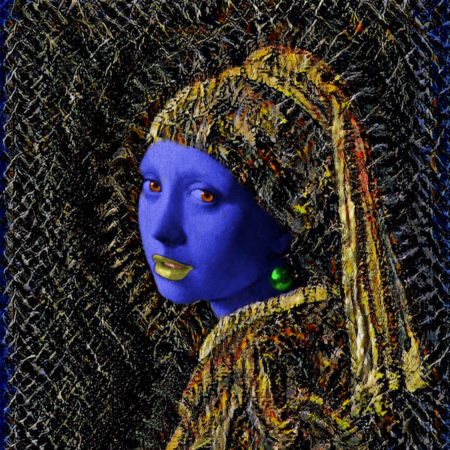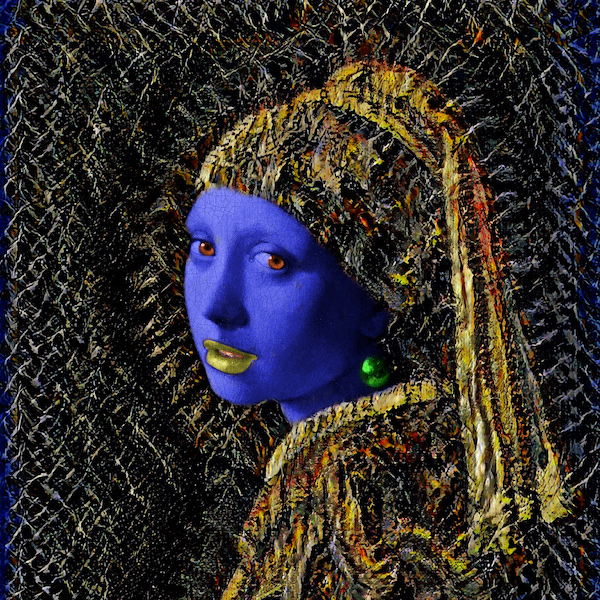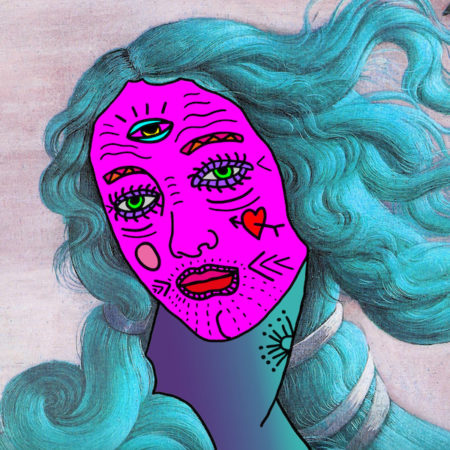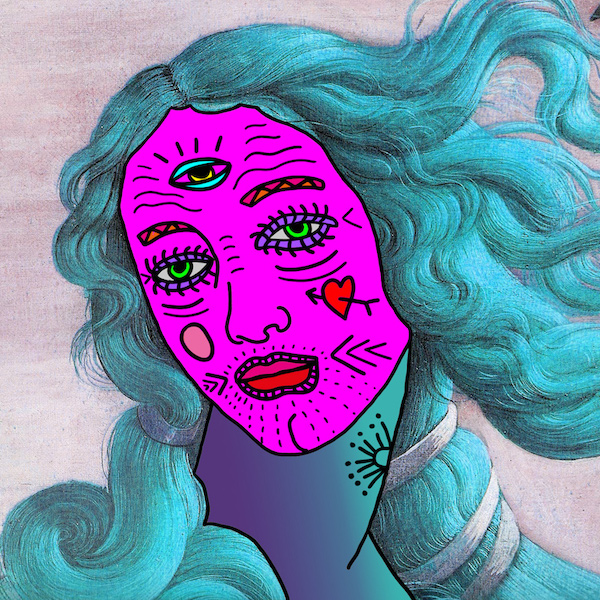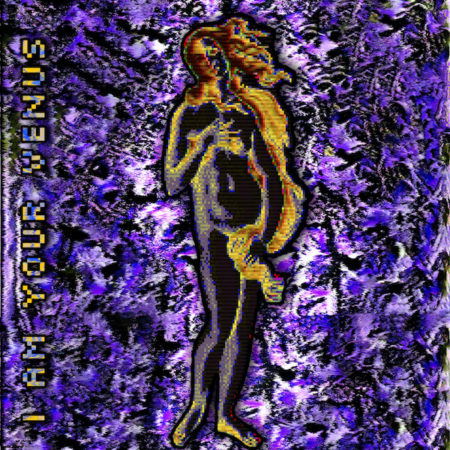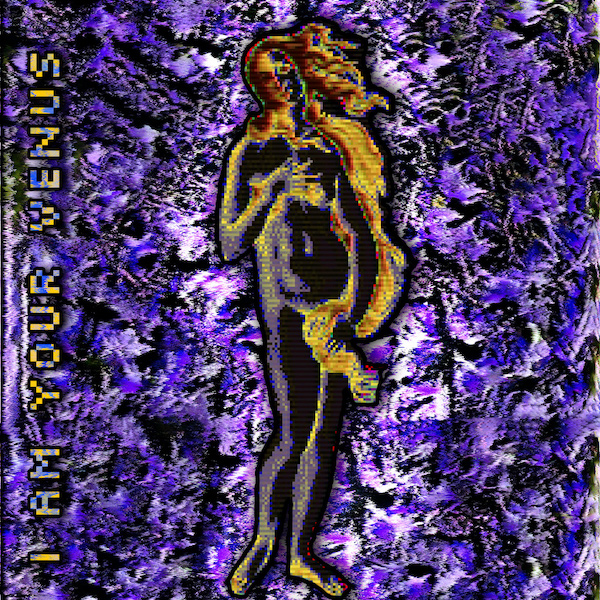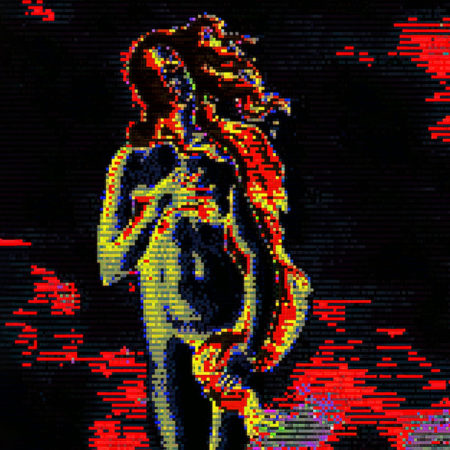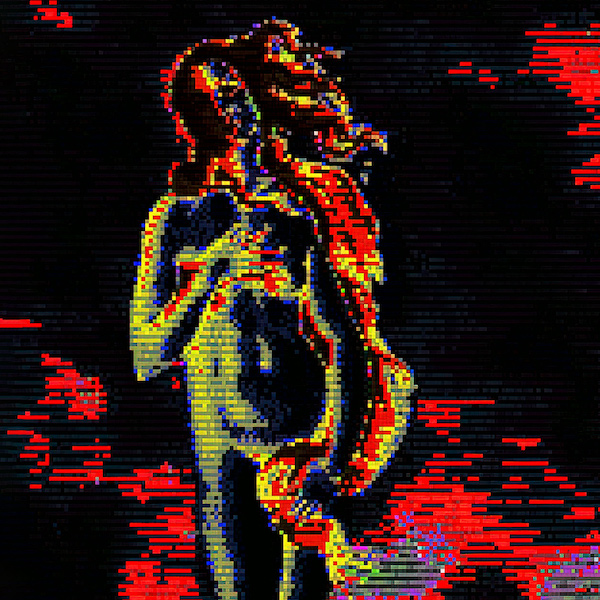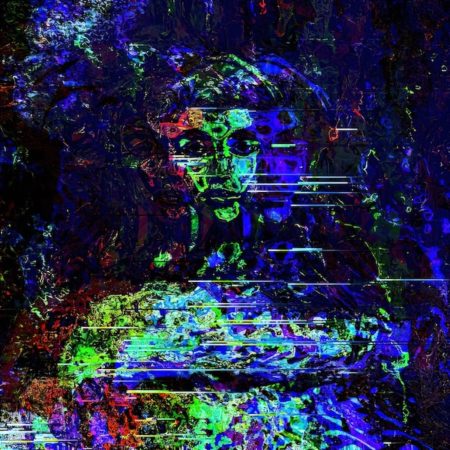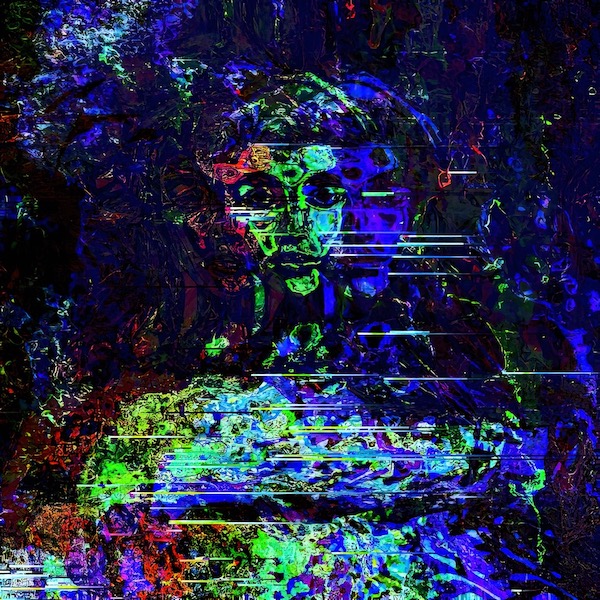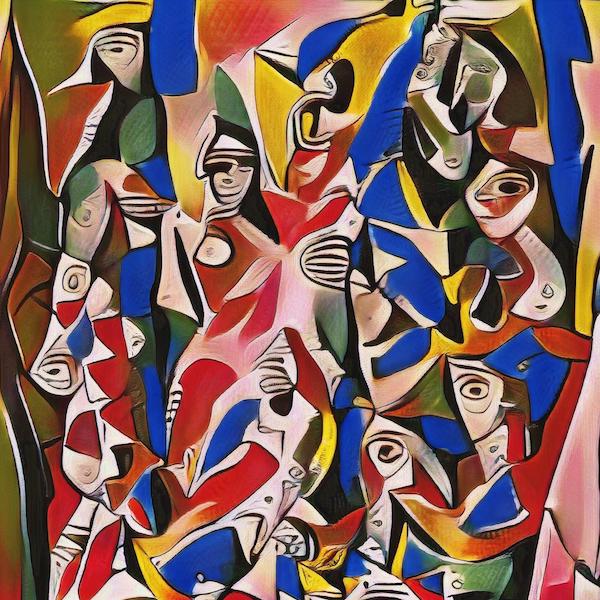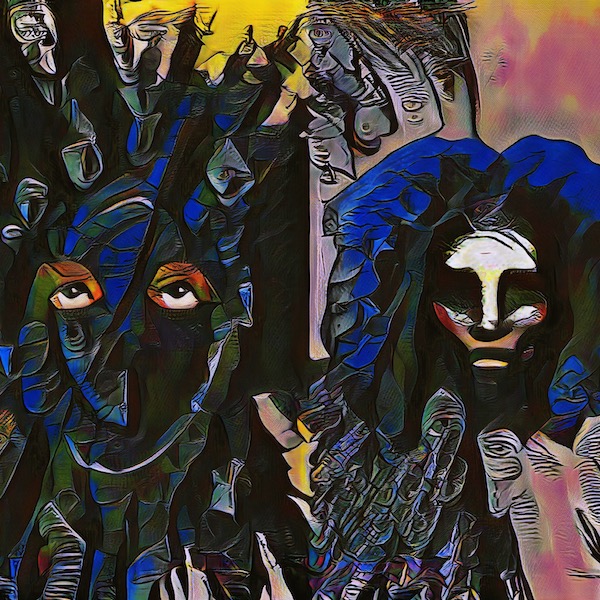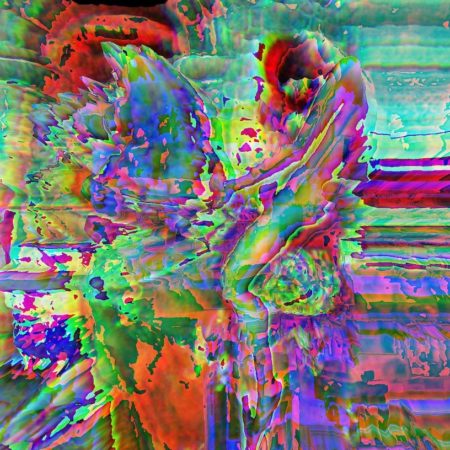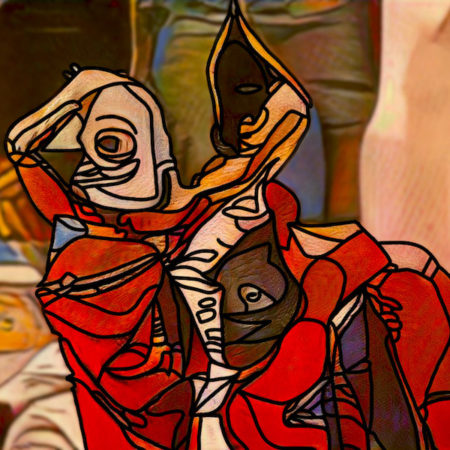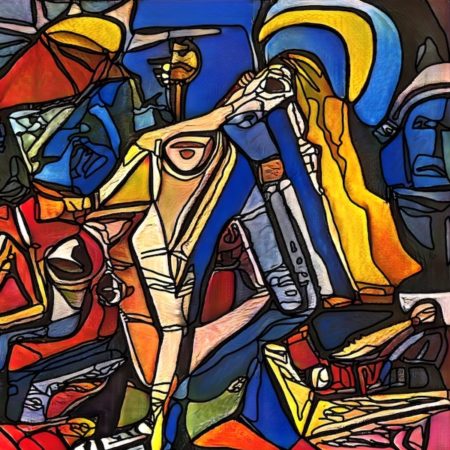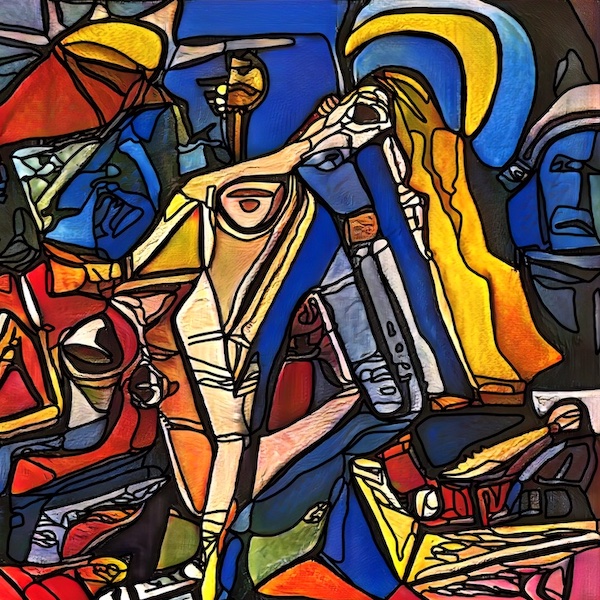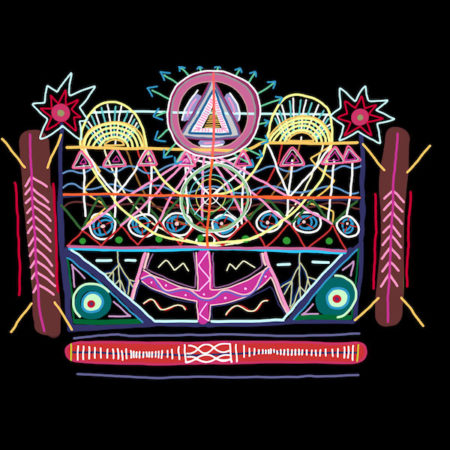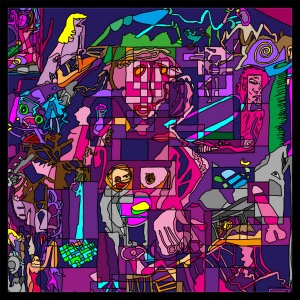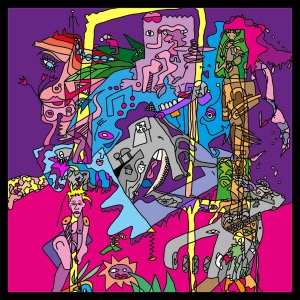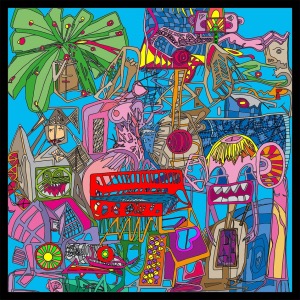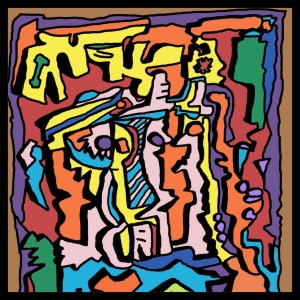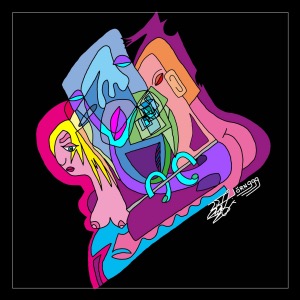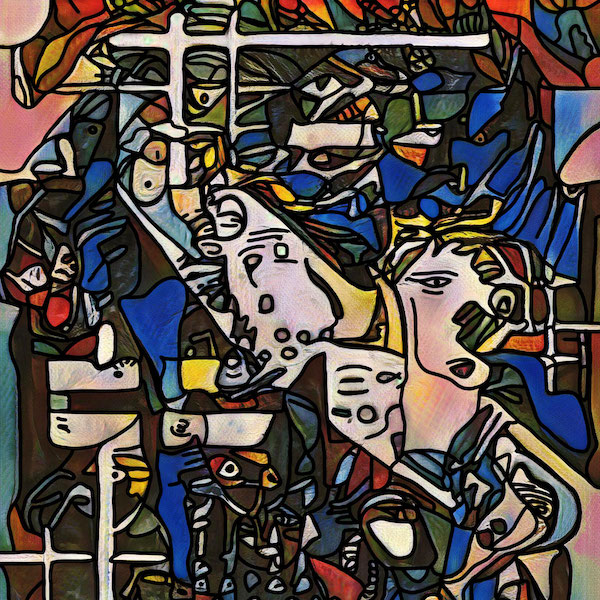 Chain Reaction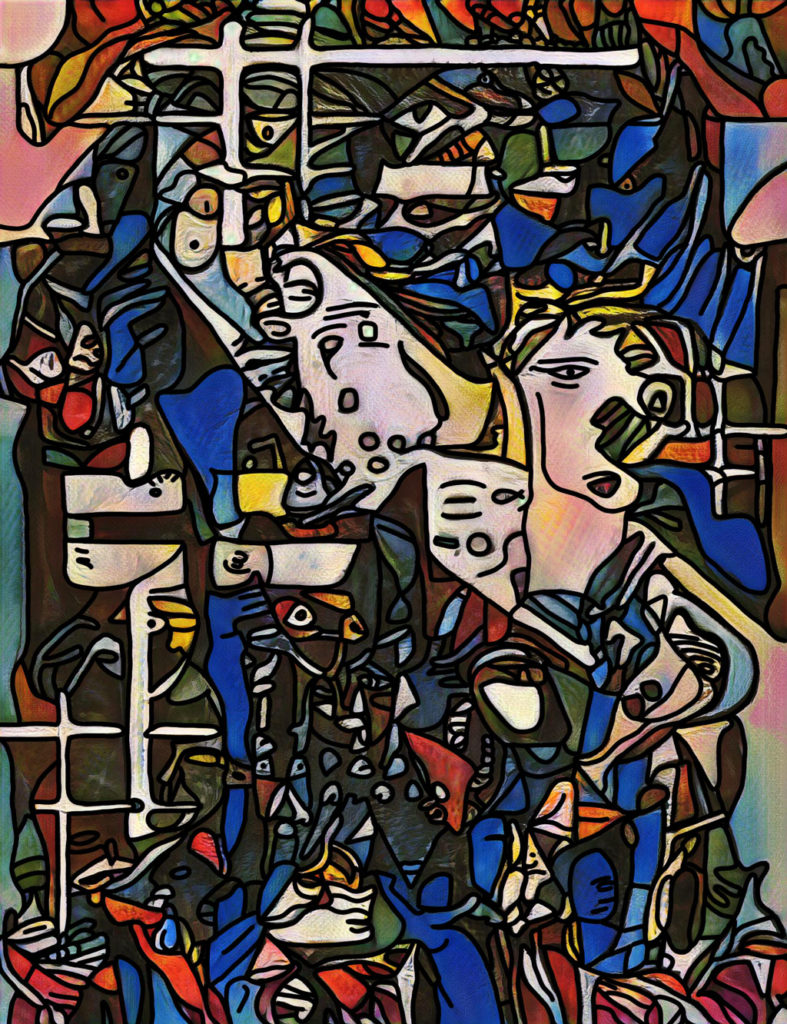 This is a style-transfer progression of a 4 year old digital collage, that was created from a pencil drawing.
You can read more about the creation of the digital collage from 2017 at my Hive blog.
Here is a side by side comparison.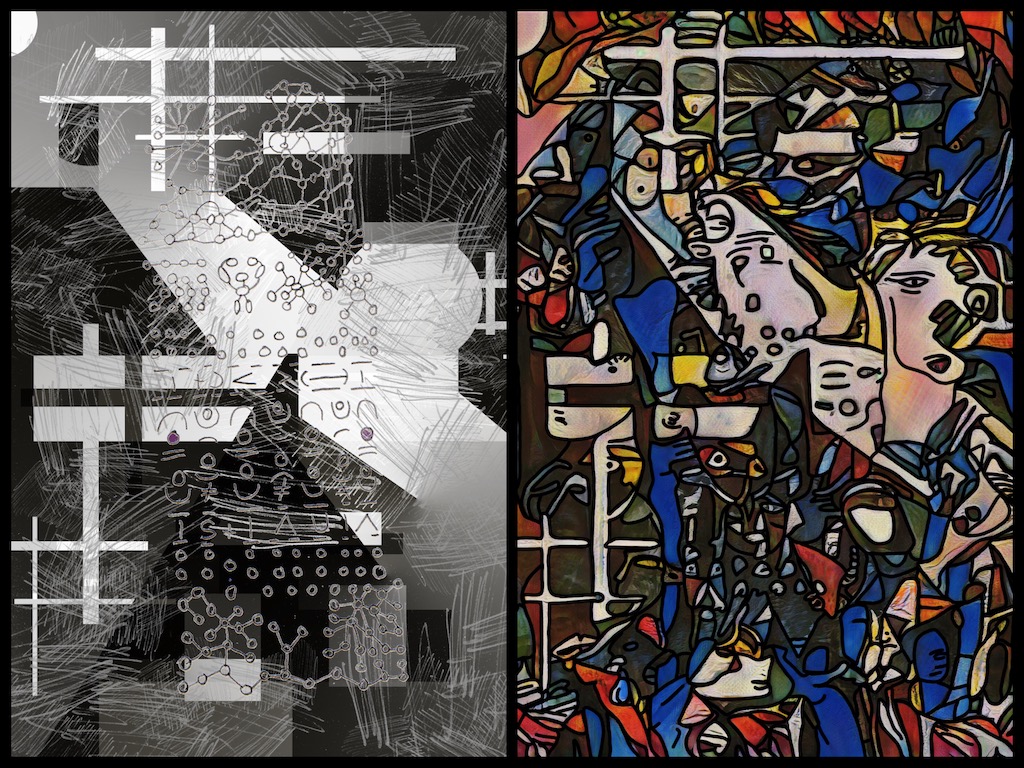 Please refer to this article to find out how to extract the reference image from the tokenized gif.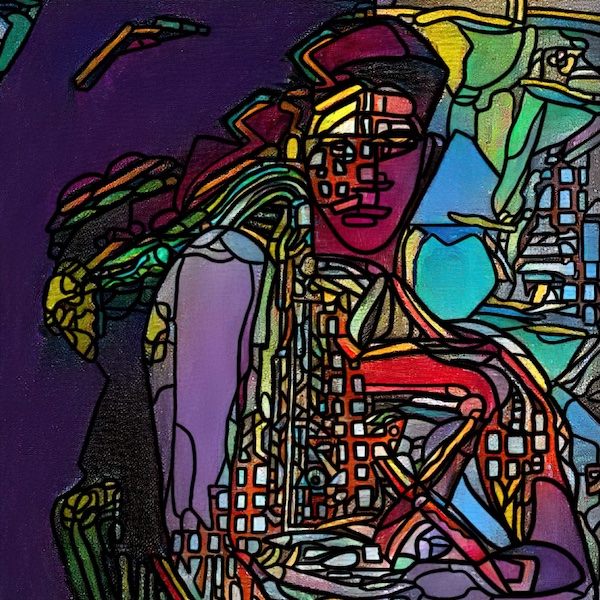 Little Romance
Today's work has been created using the new #styletransfer feature at Playform_art and is based on a selfie from about 1988.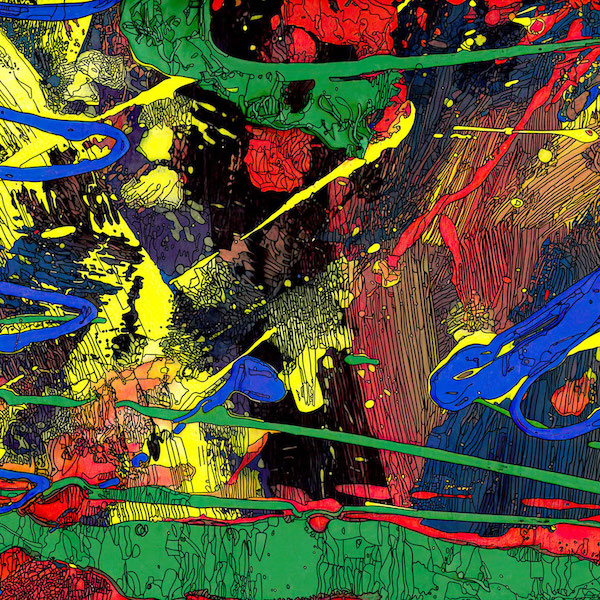 The Lizard and the Snake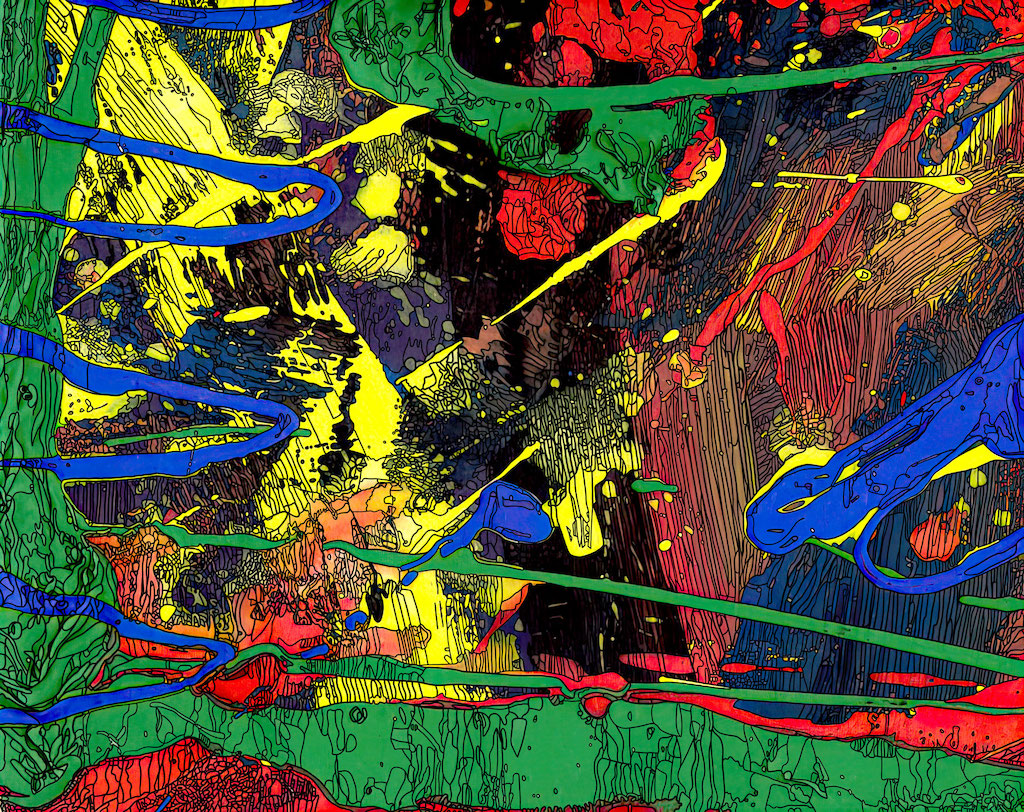 Another digital makeover of a part from my 1991 painting.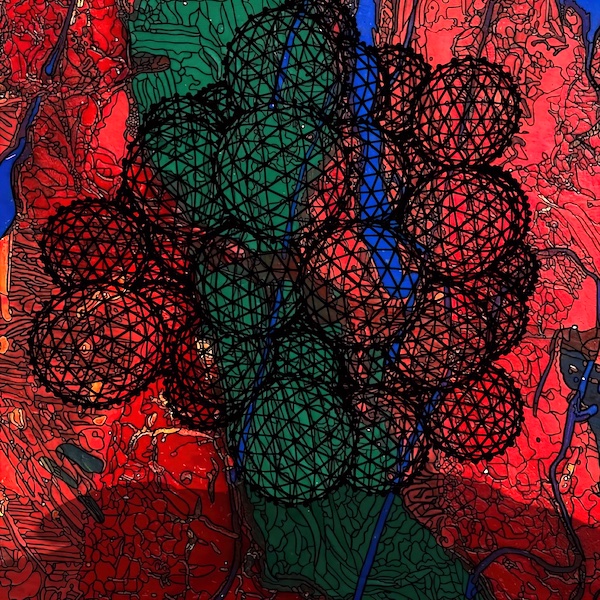 (No) Matter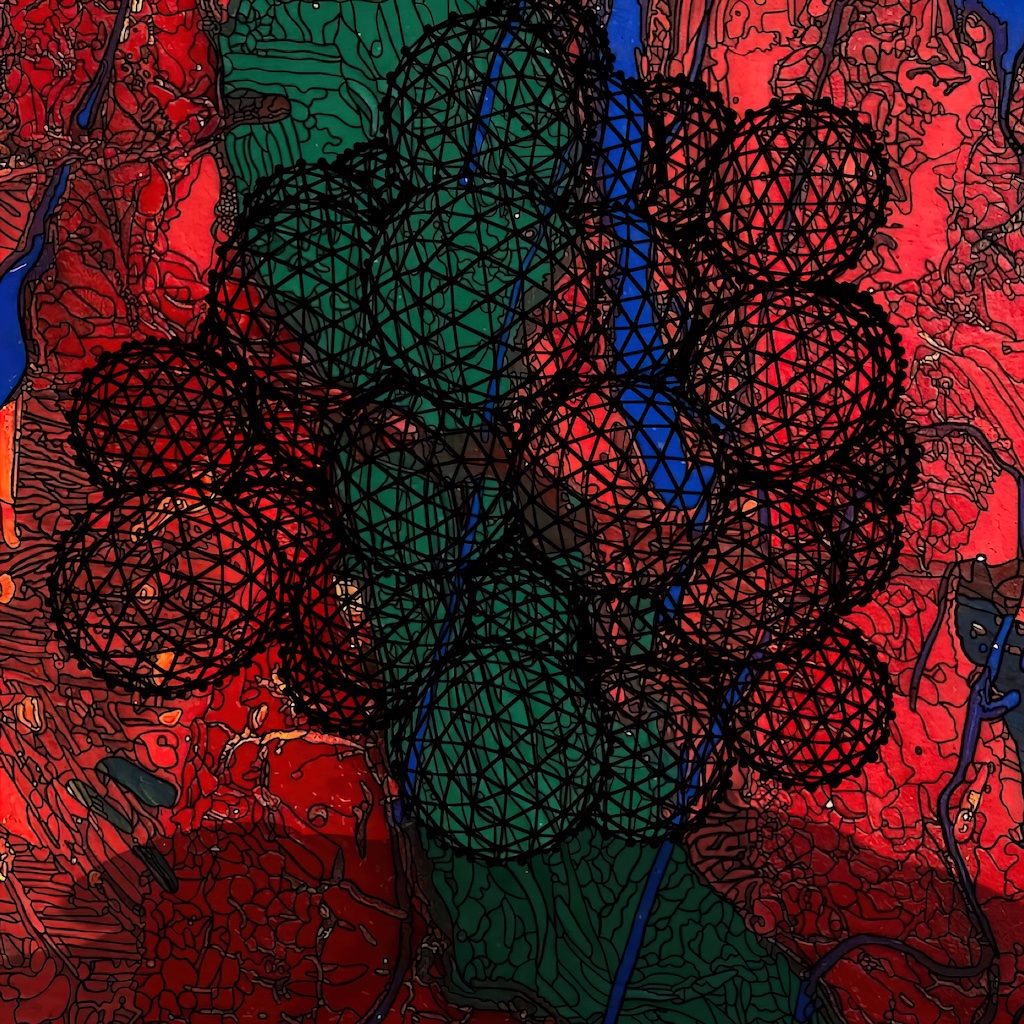 A digital progression of this abstract. Here is a variation: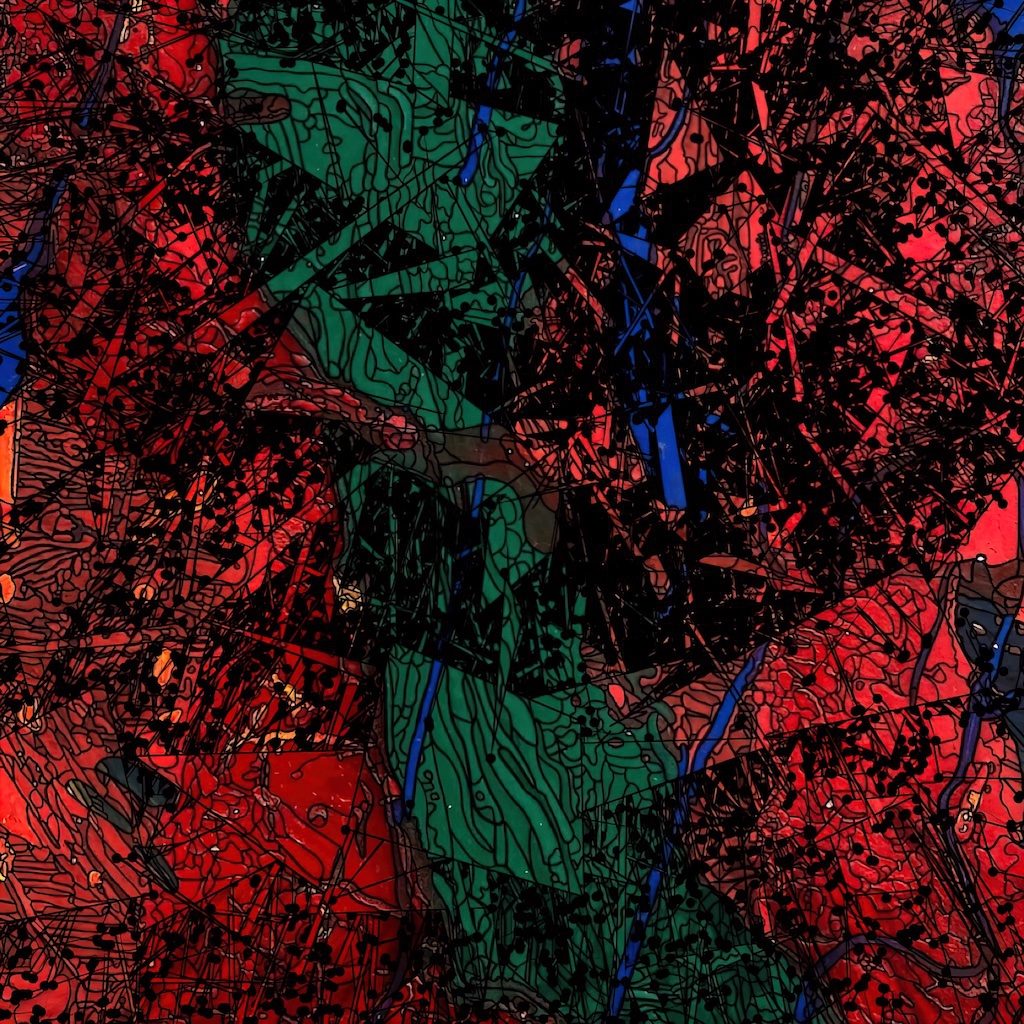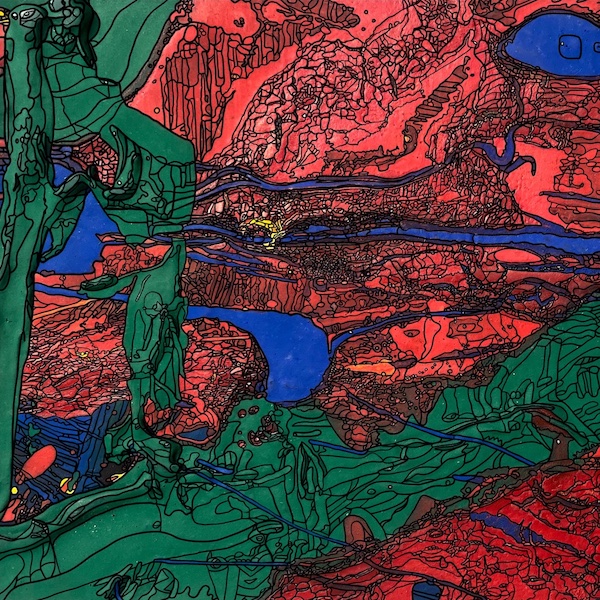 Abstract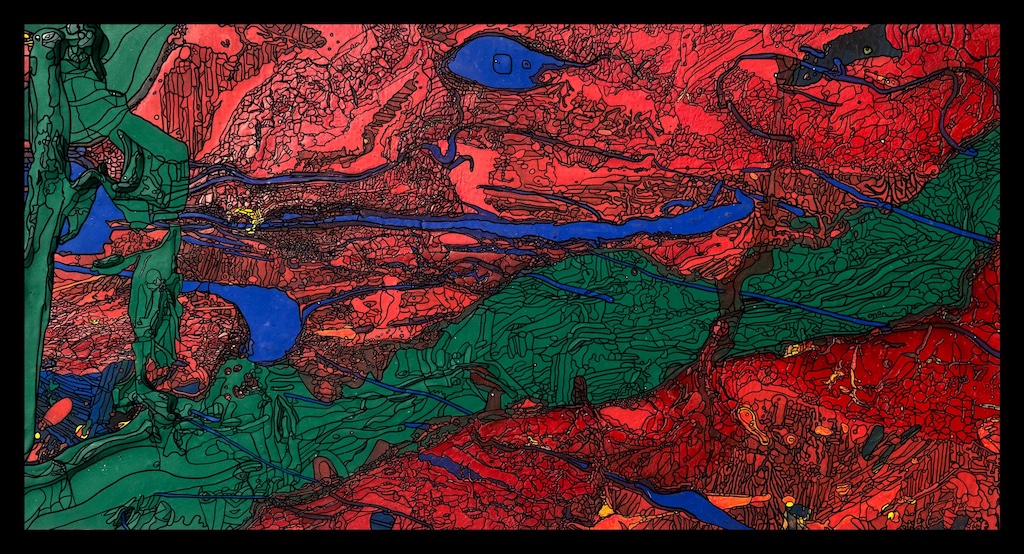 Digital makeover of an original painting from 1991 (that I've cut in many different pieces). 
Here are some closeups: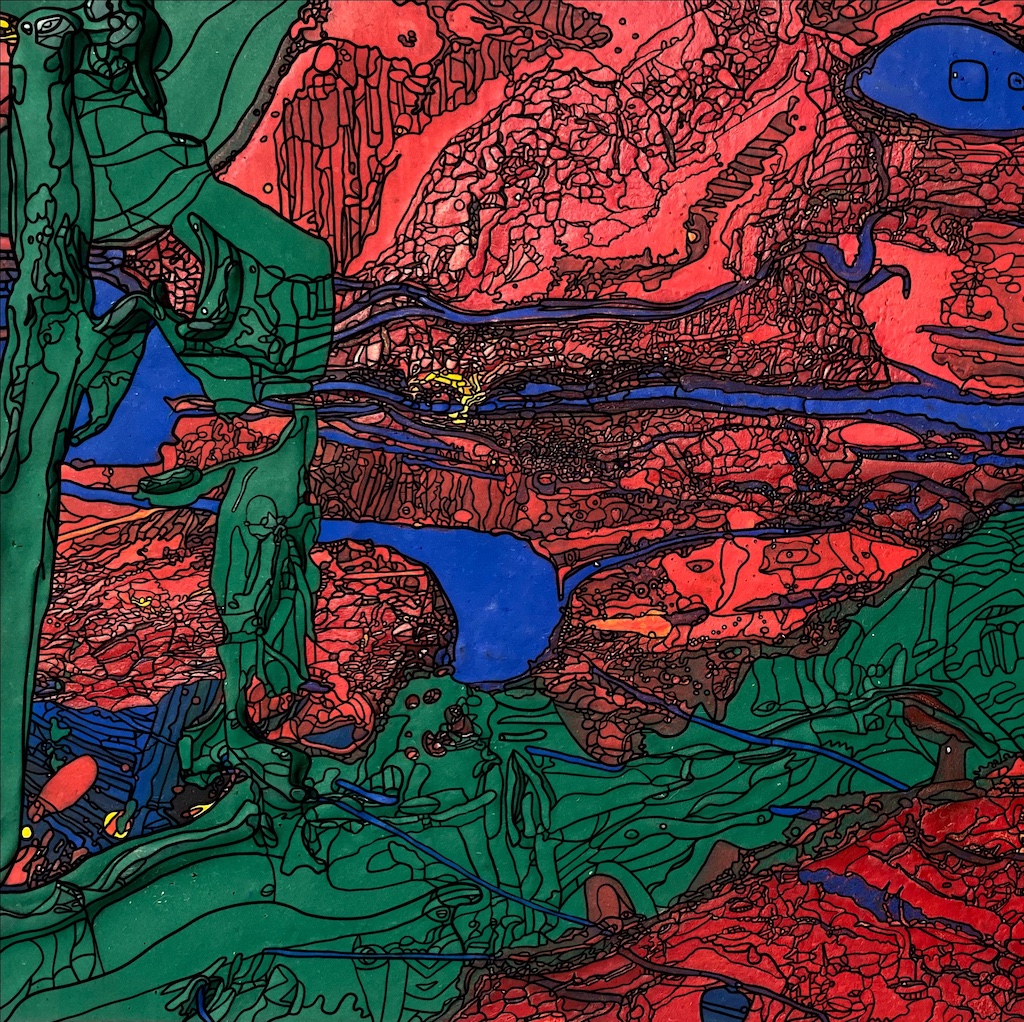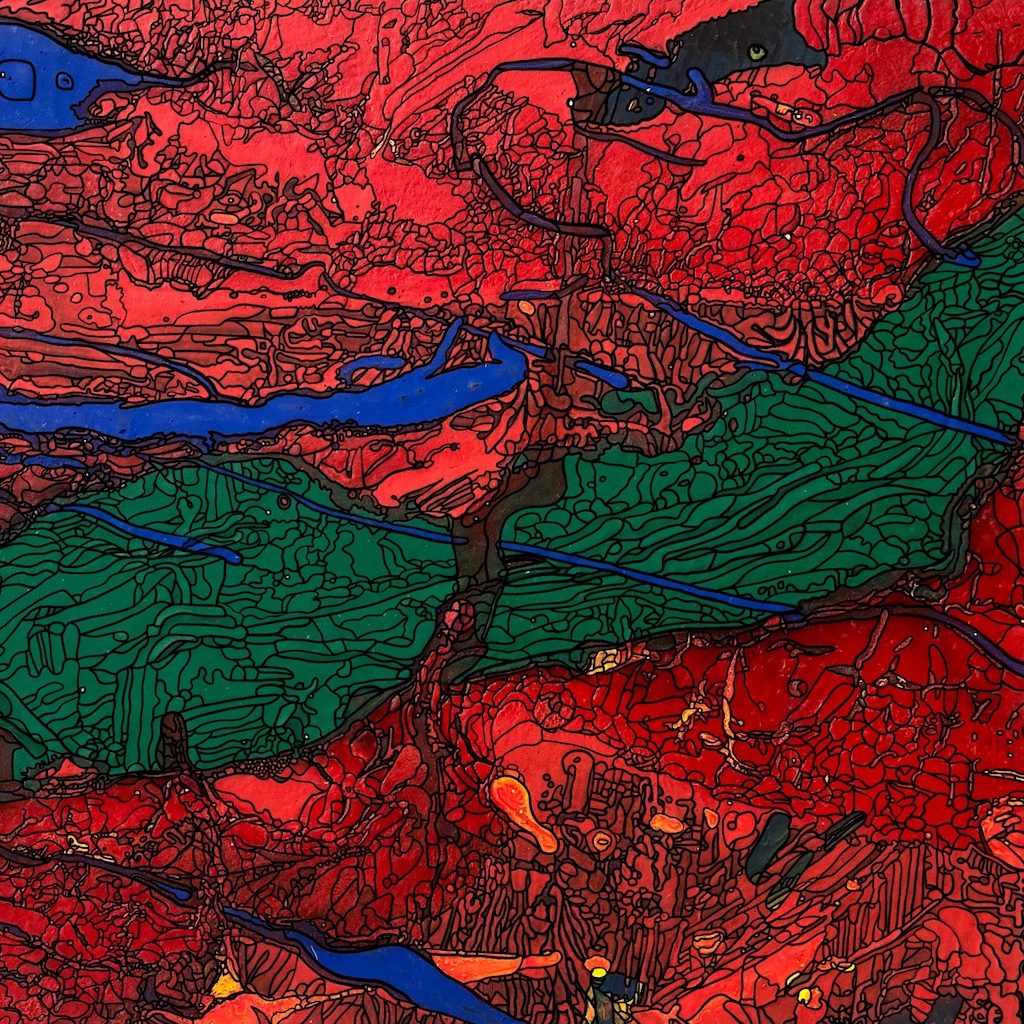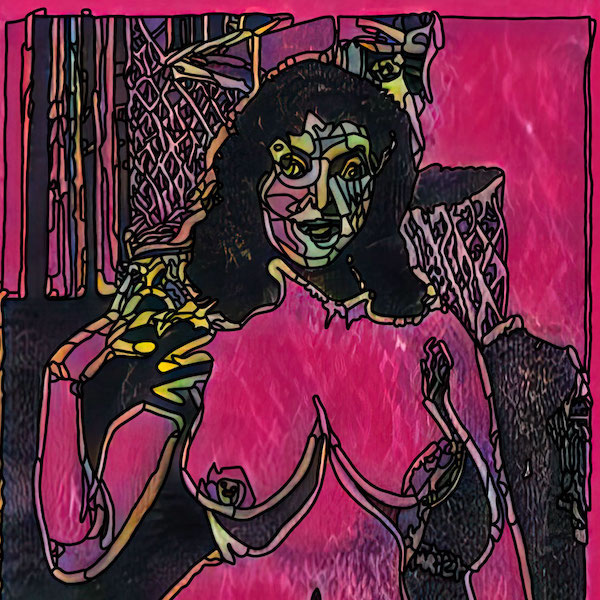 Miss Chievous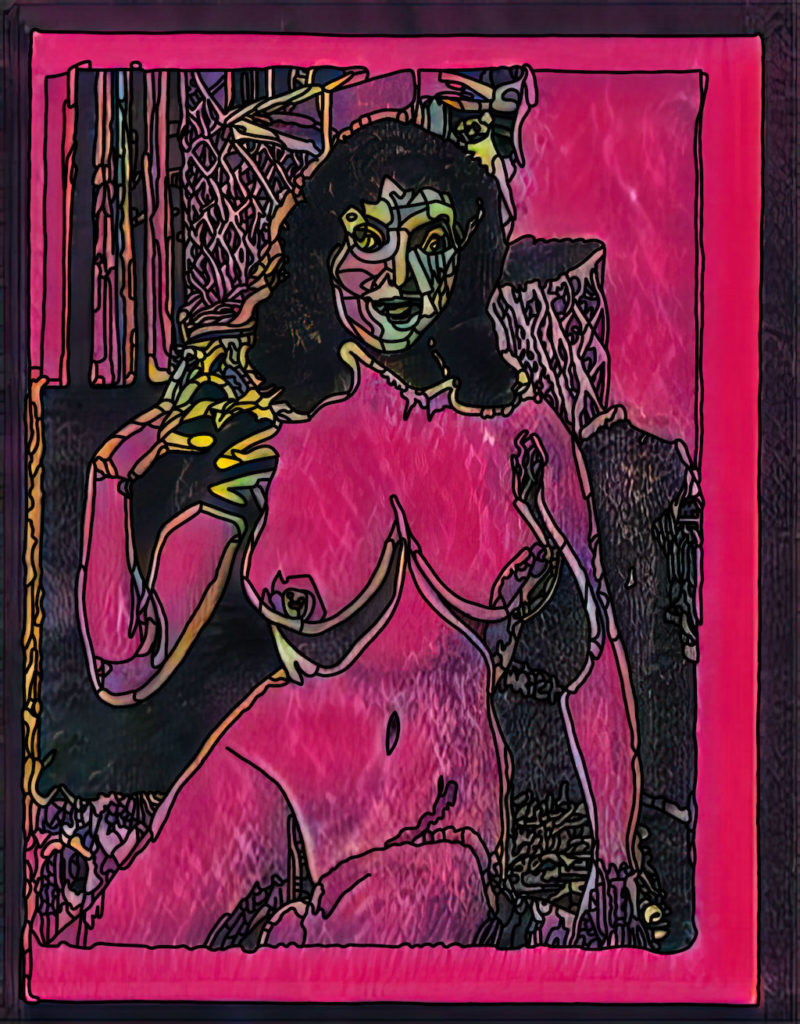 Based on a vintage nude, that I've run through a #popart model before manually advancing the result.
Nude Popart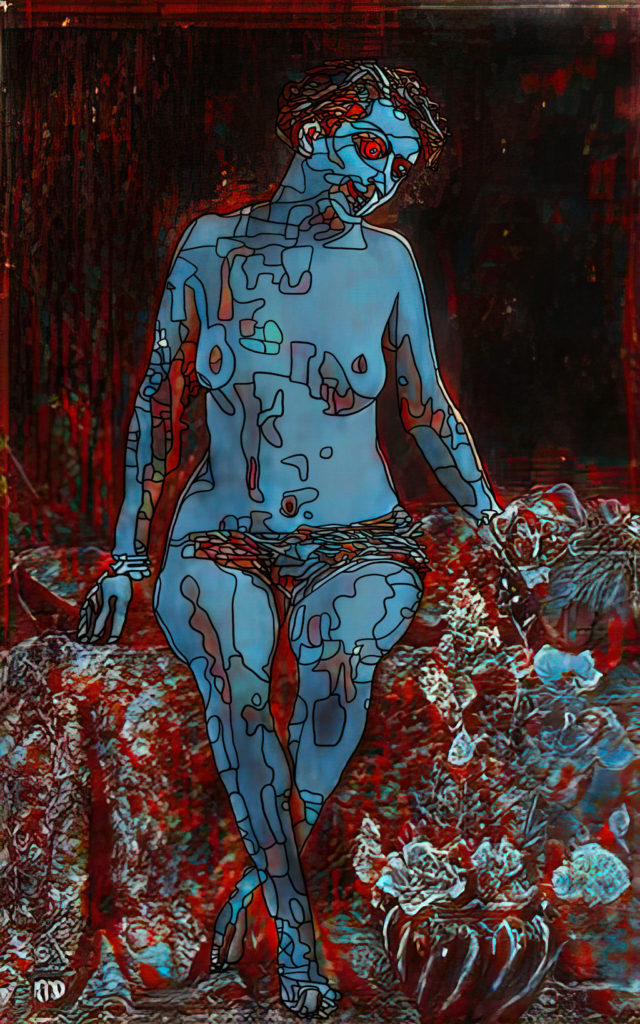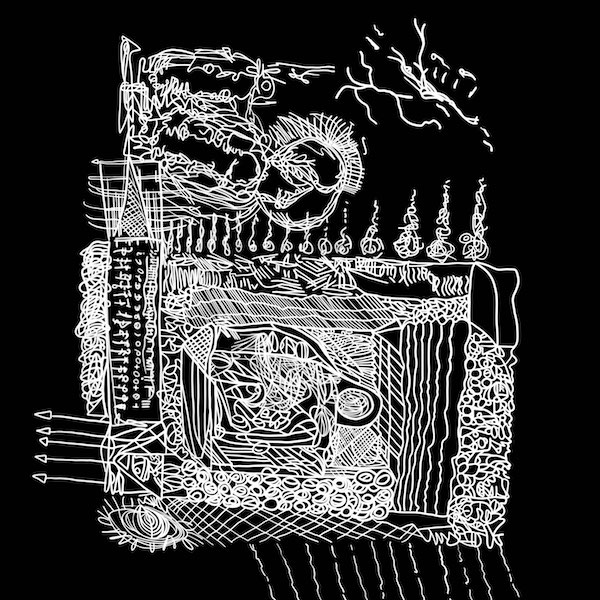 The Further the Worse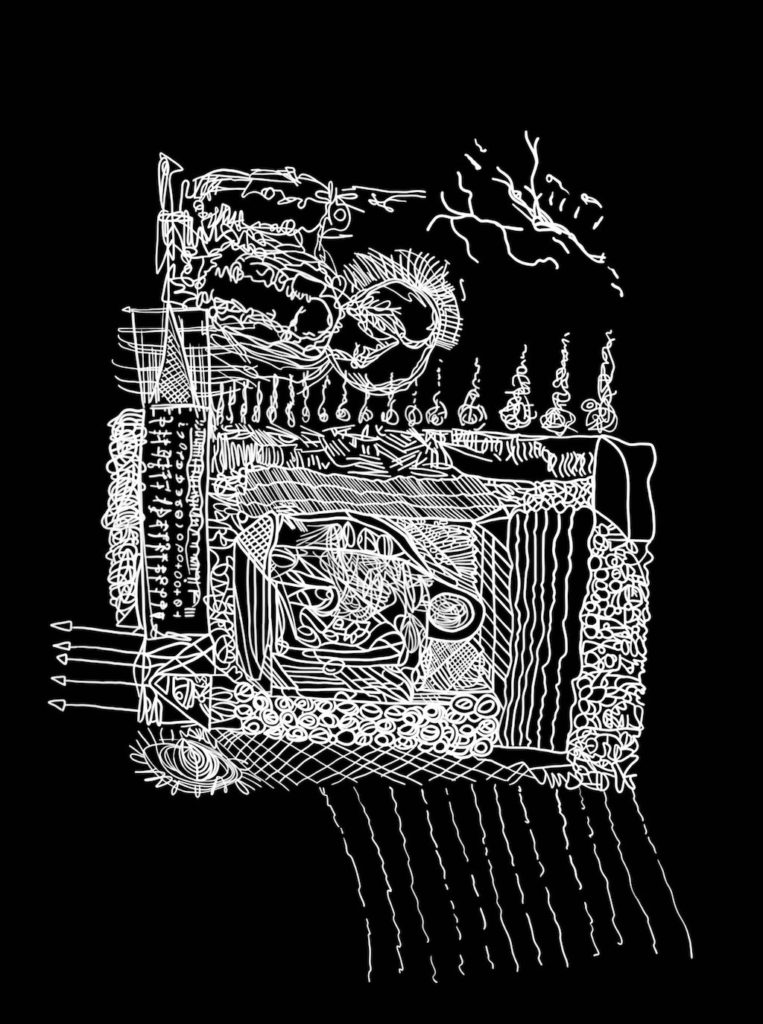 Digital remaster of an old sketch.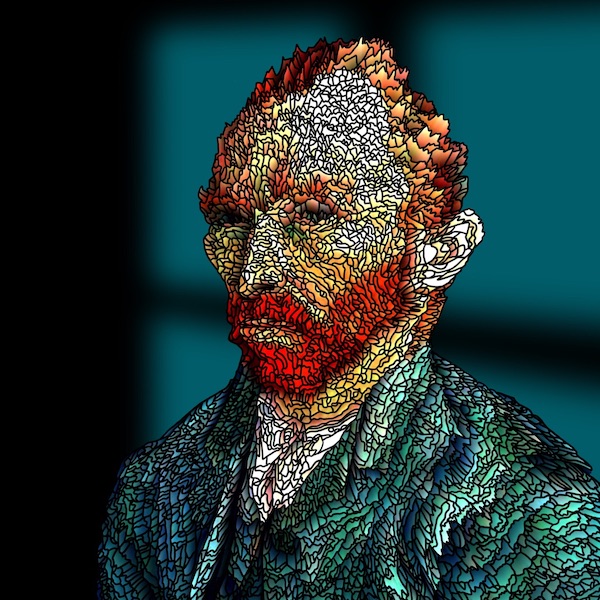 Isolated Vincent (Remaster)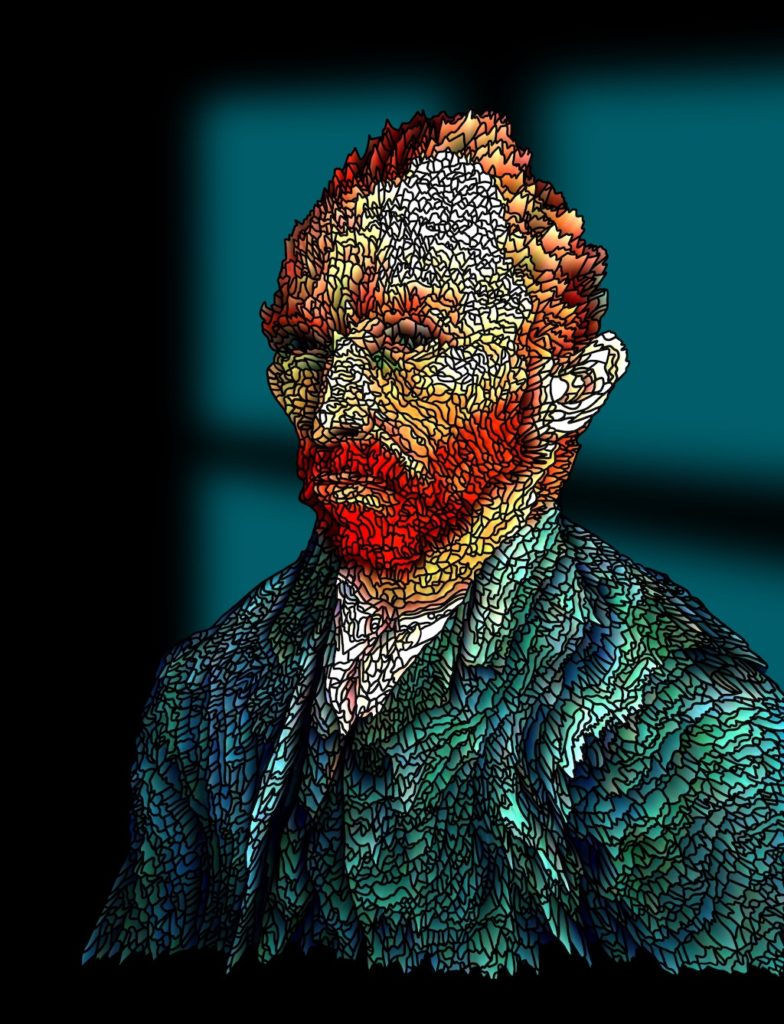 The work is part of a series in which I deal with self-portraits of Vincent van Gogh.

This time the subject of isolation is in the focus.

Through the Corona pandemic, we are all forced into a more or less intense form of isolation. Vincent was also isolated during his life and his art only found the recognition it deserved after his death.

Besides the fear that such unwanted isolation causes in most of us, it also offers the chance for an intense examination of ourselves and our own values and beliefs.

I first inflated the portrait a bit with a 3D effect, then isolated it from the background, and finally isolated the individual color patches of the portrait from each other by drawing digital borders.

This revealed the puzzle-like structure of a personality: We are all the product of many individual experiences and believes that come together to form the unique puzzle of our character.
Available as a unique #cryptoart #nft at Makersplace.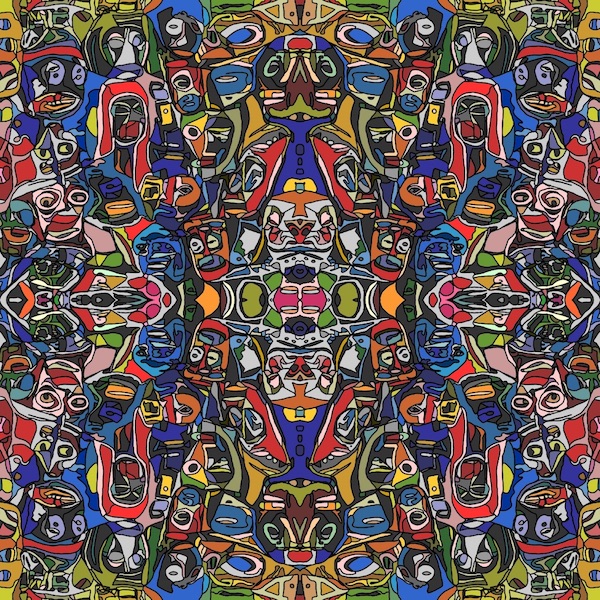 Flat Mirror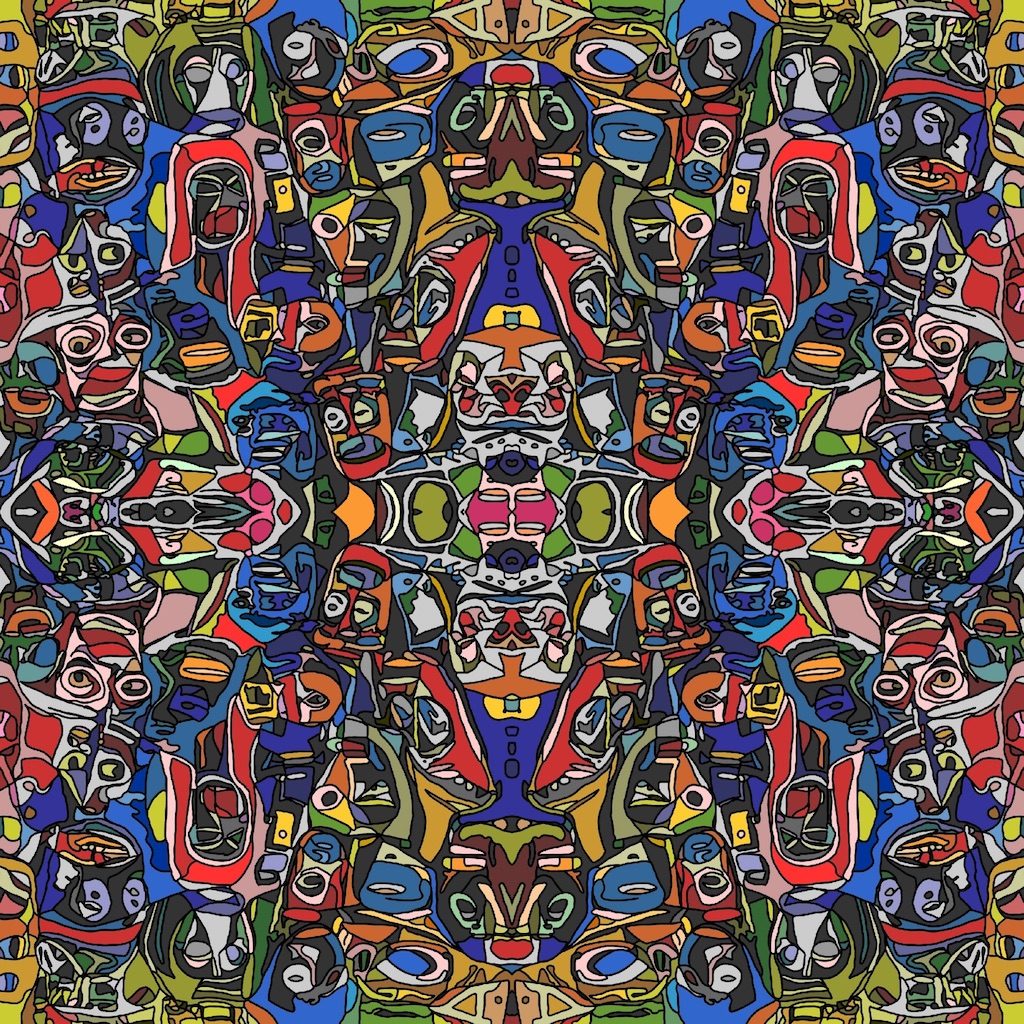 I've just played around with some kaleidoscopic mirror effects of my #dailyart 006/21, which is still available at my opensea store. Here are some variations: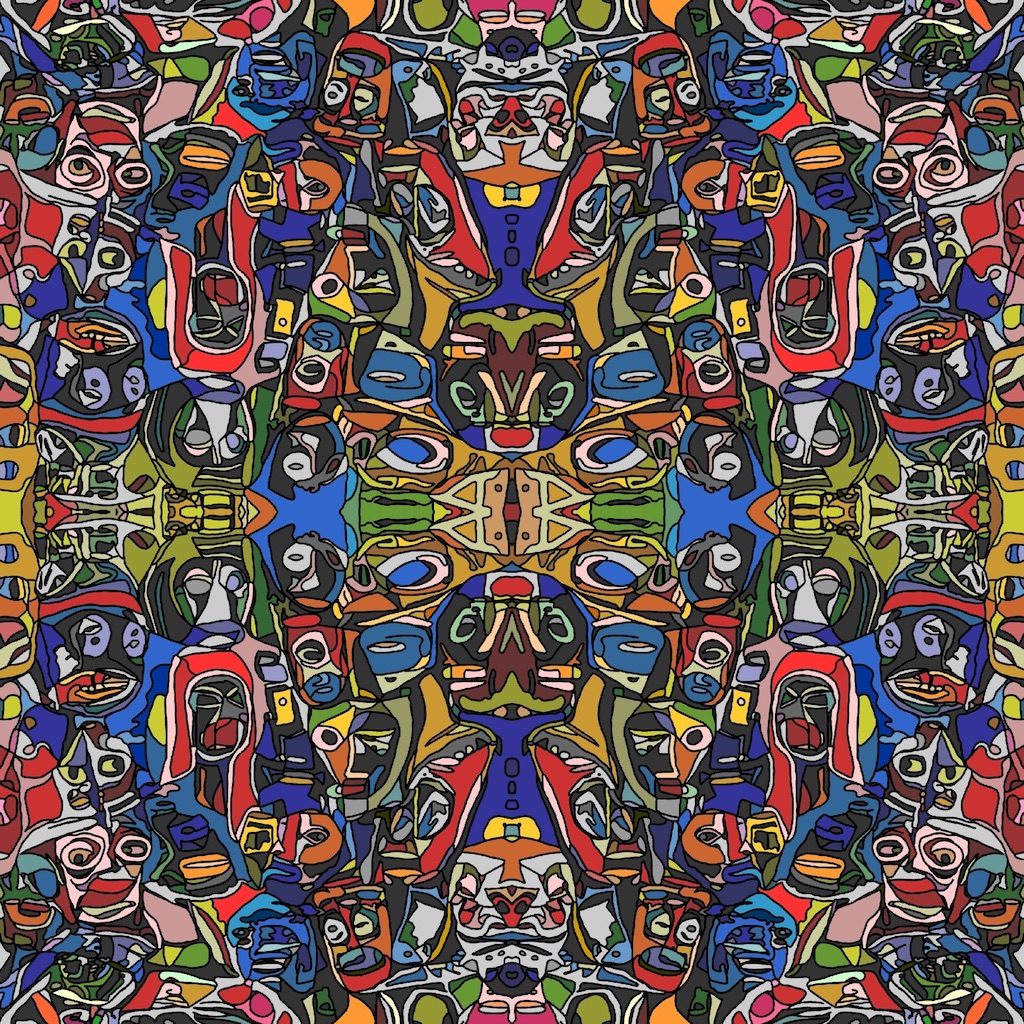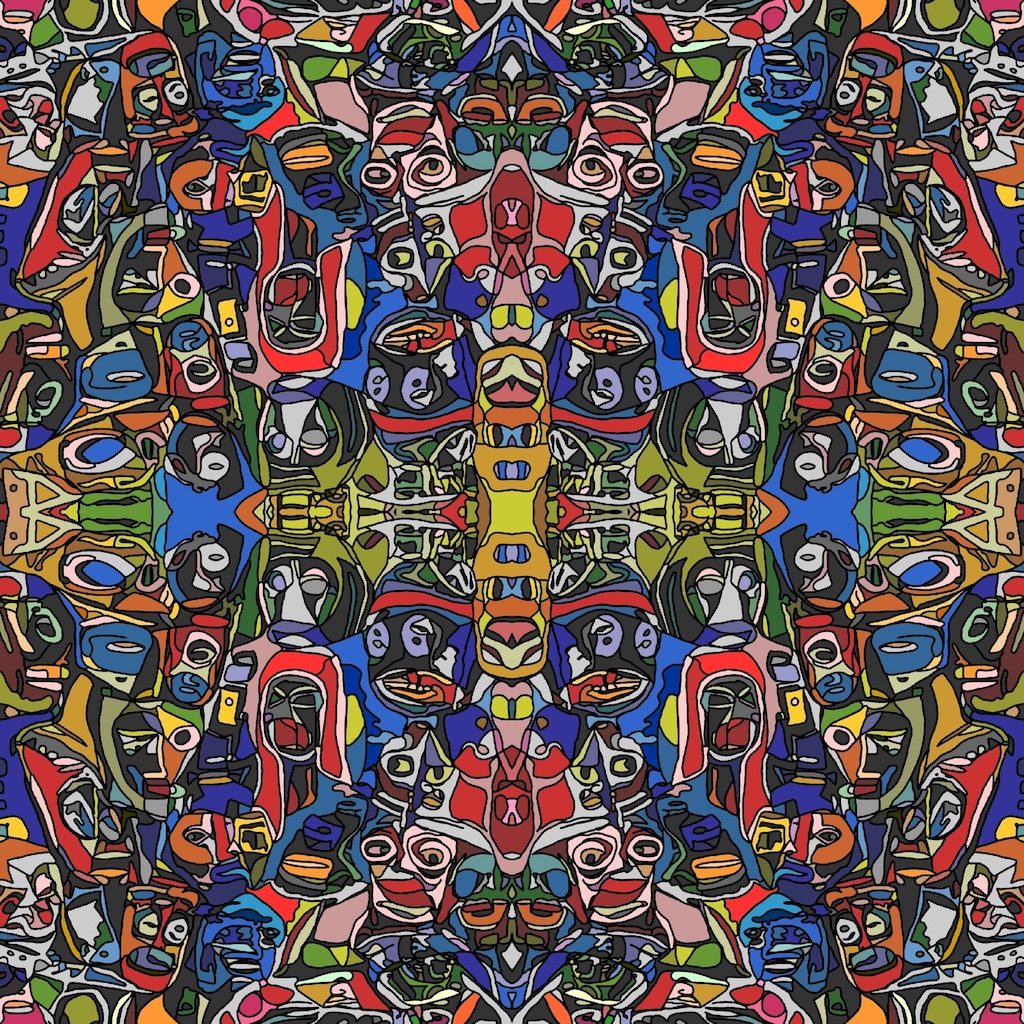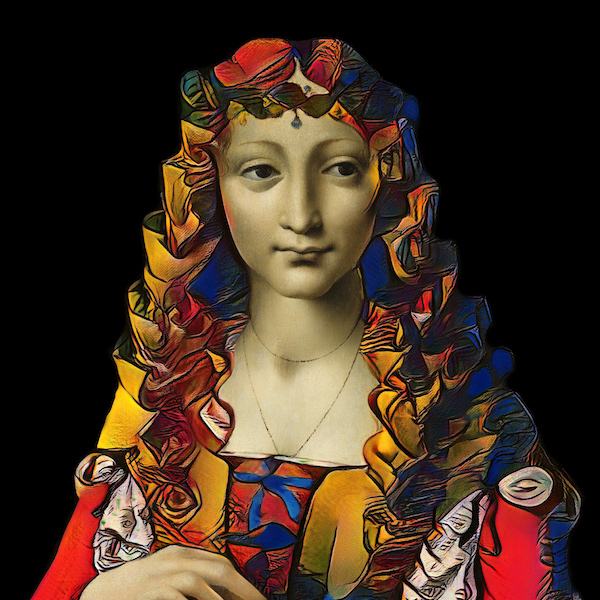 Cherry Lady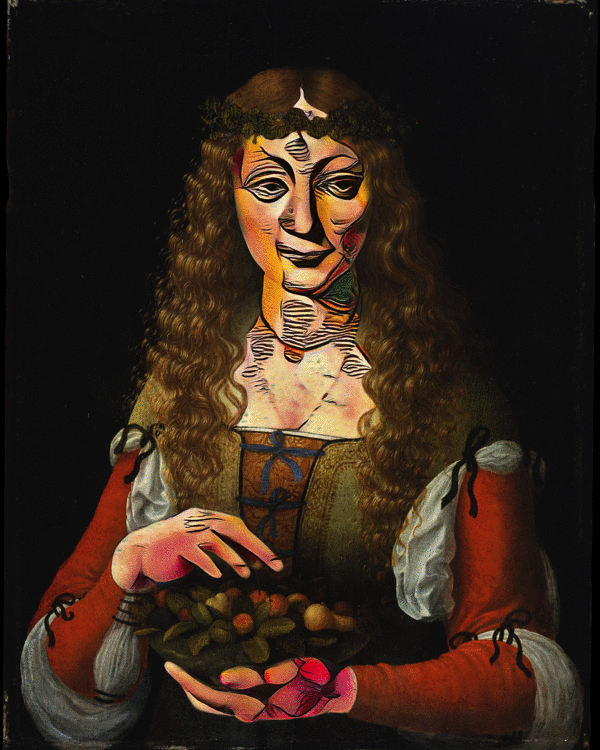 The work is based on the painting "Girl with Cherries" by Ambrogio de Predis (1491–95). I used #picasso #styletransfer again.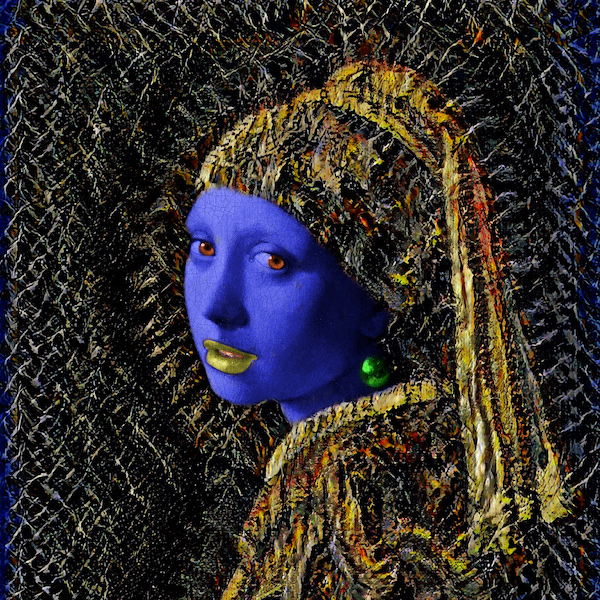 Pearl Jam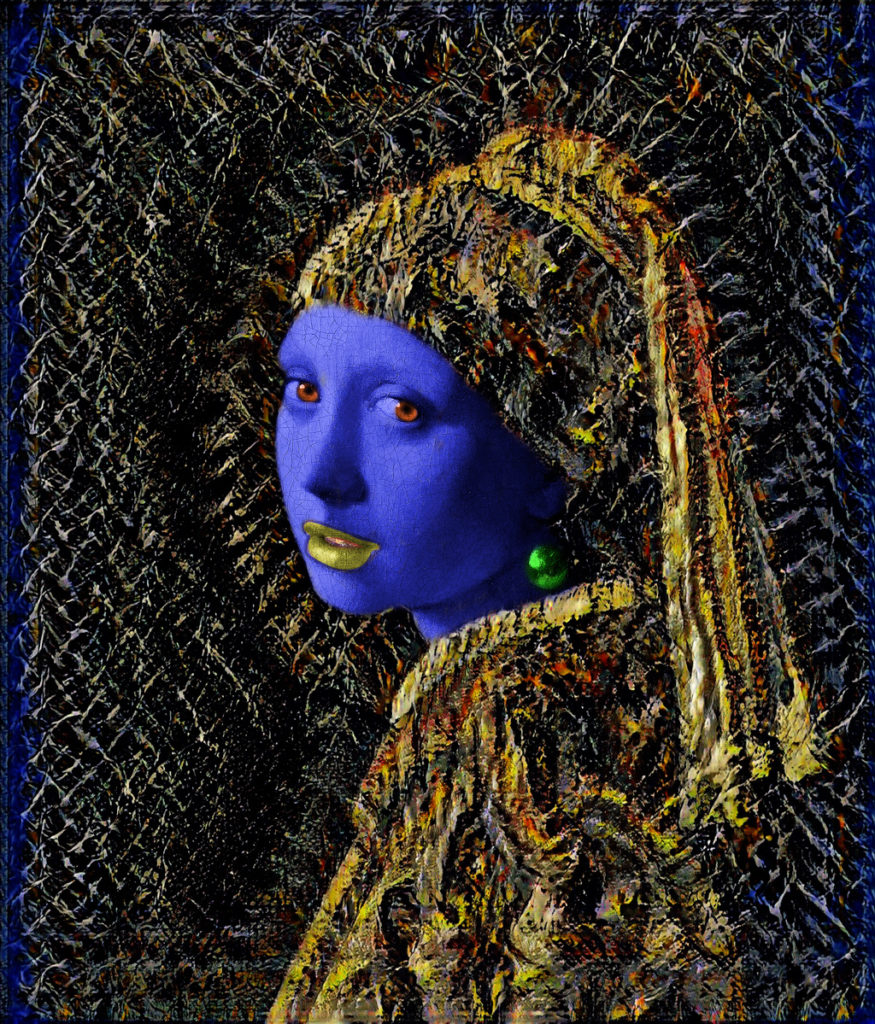 My take on the iconic "Girl with a Pearl Earring" by Johannes Vermeer. The background is based on a #Pollock #styletransfer. The face has been colored manually.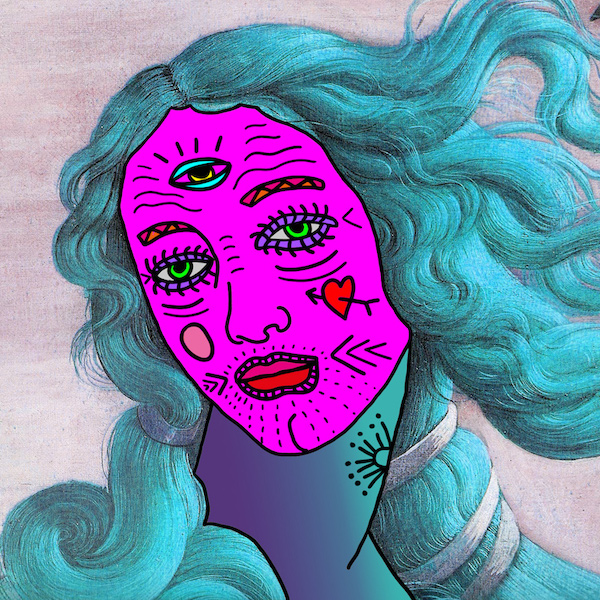 Venus Vape II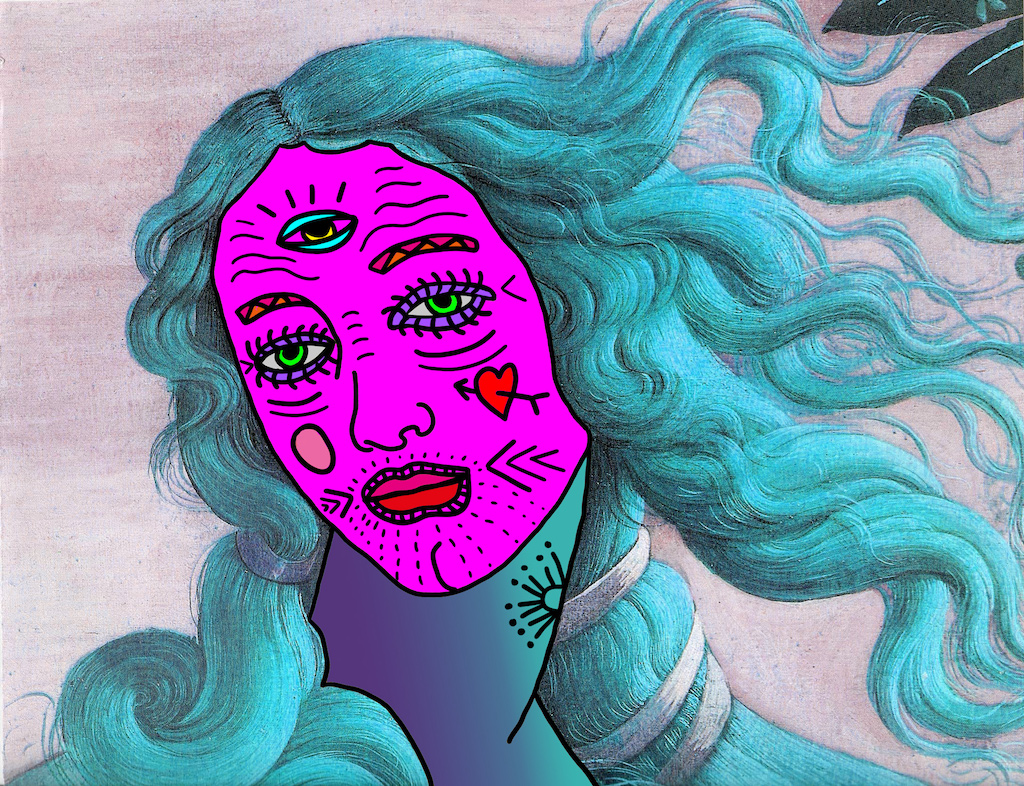 Different approach to the famous Venus of Botticelli.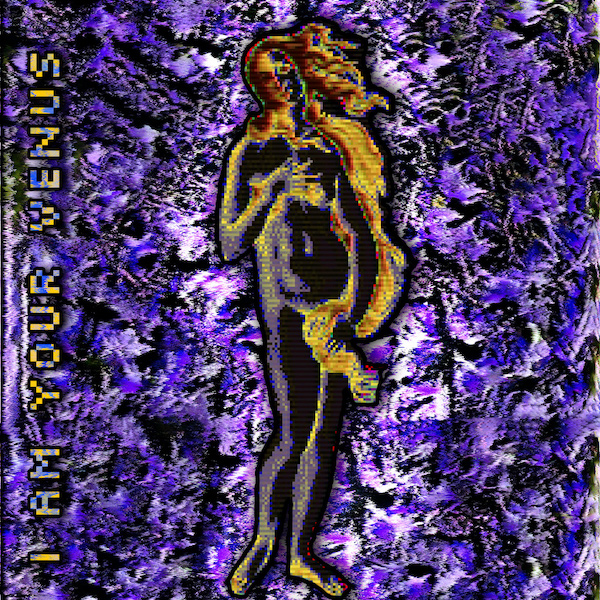 I'm your Venus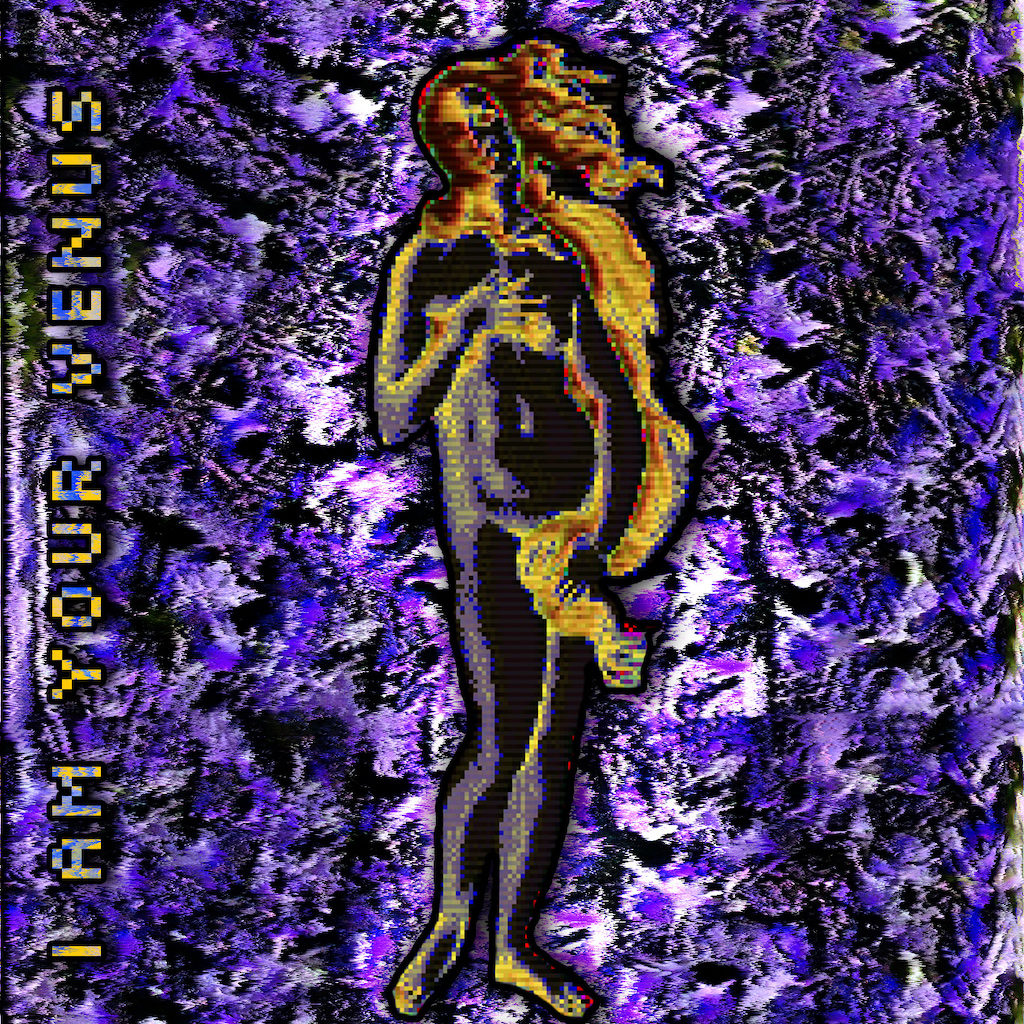 This is a progression of yesterday's work, where I used a painting of #Pollock as the basis for the background. Did some #styletransfer and content-aware fill to manipulate it.
Also did some #styletransfer in the style of #Gauguin #Picasso and #ElGreco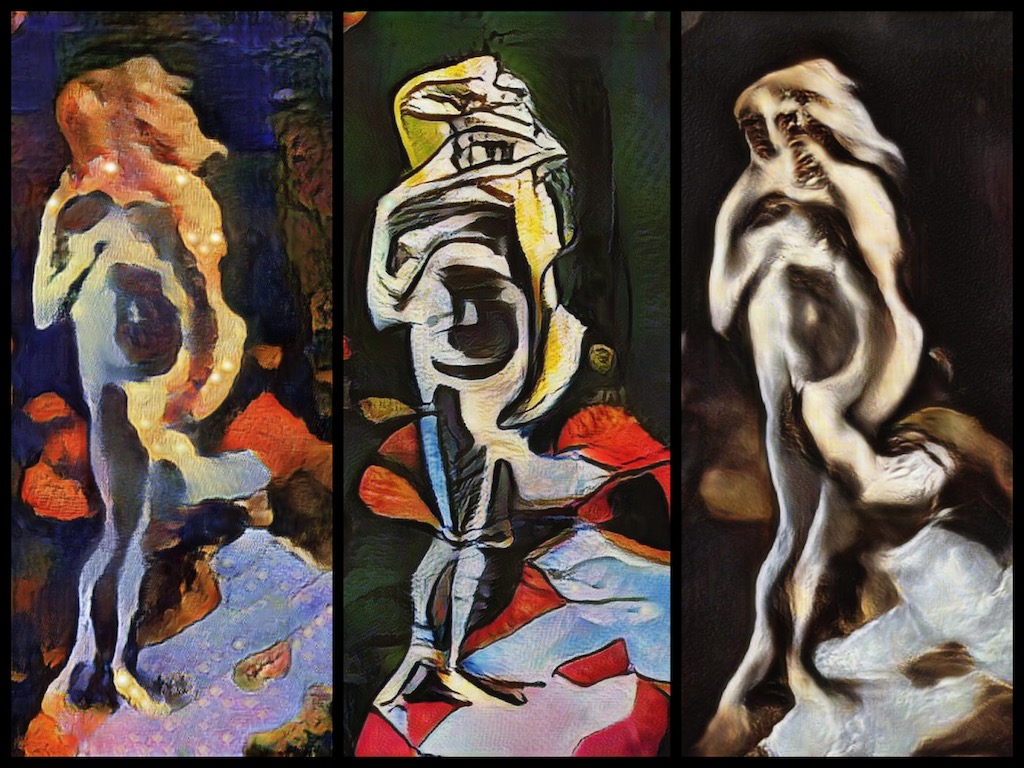 I really liked, how the #Picasso #styletransfer of the whole painting turned out.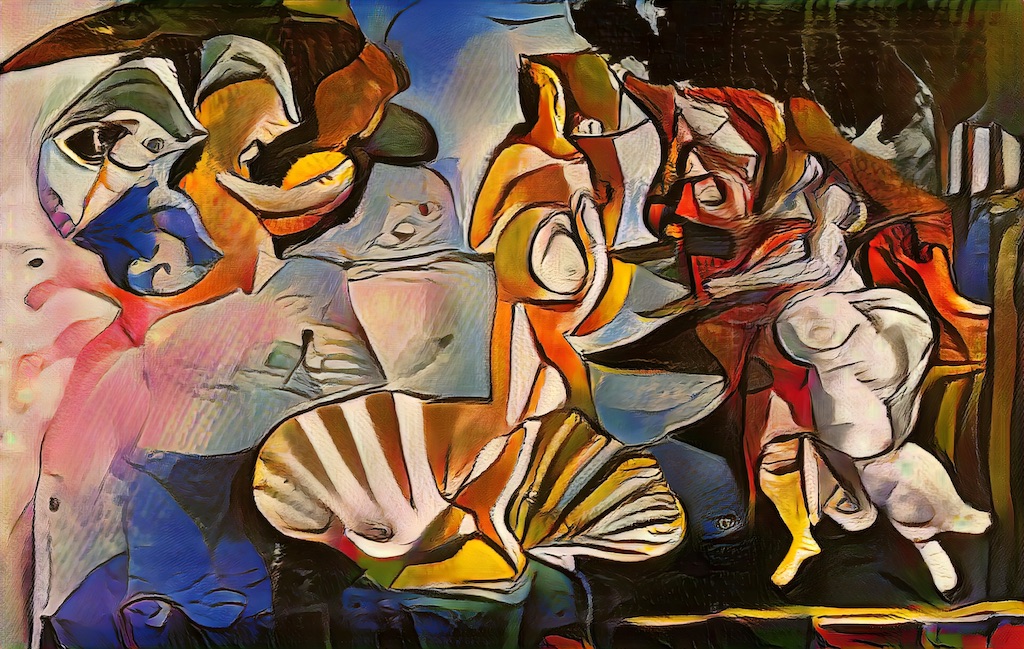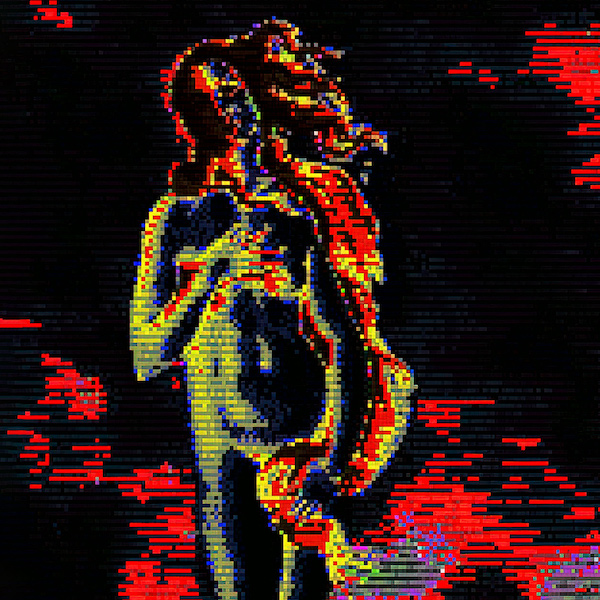 Venus Glitch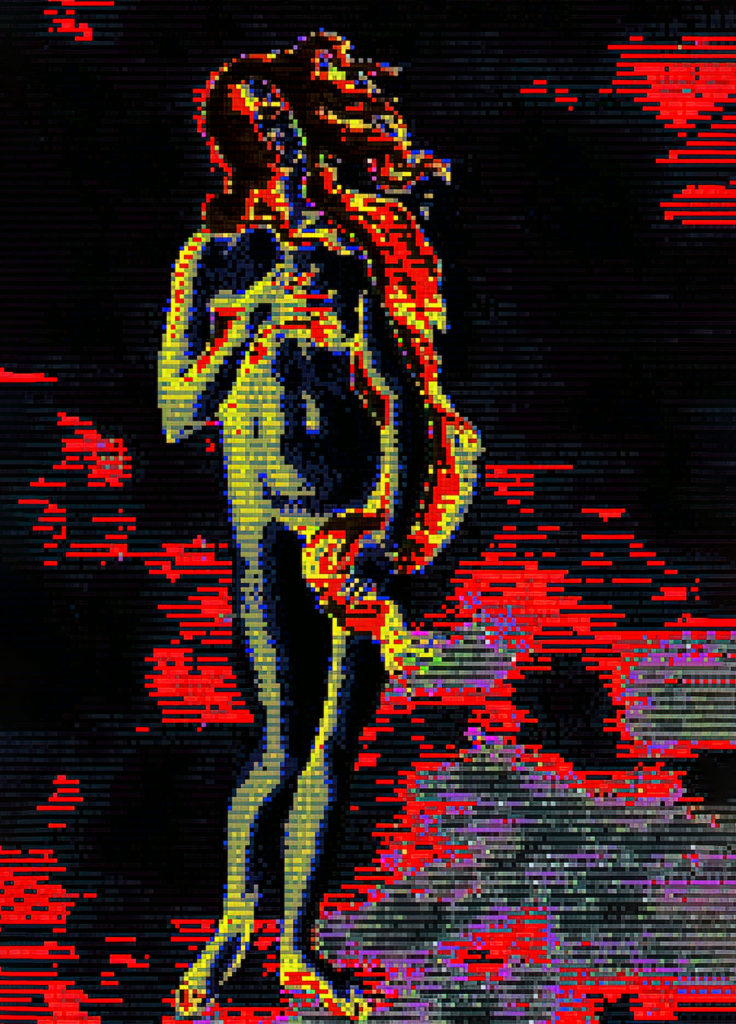 A #pixelart #glitch version of a famous goddess.
Available as a rare #cryptoart #nft on the NEAR based marketplace Paras Digital.
Here is a variation.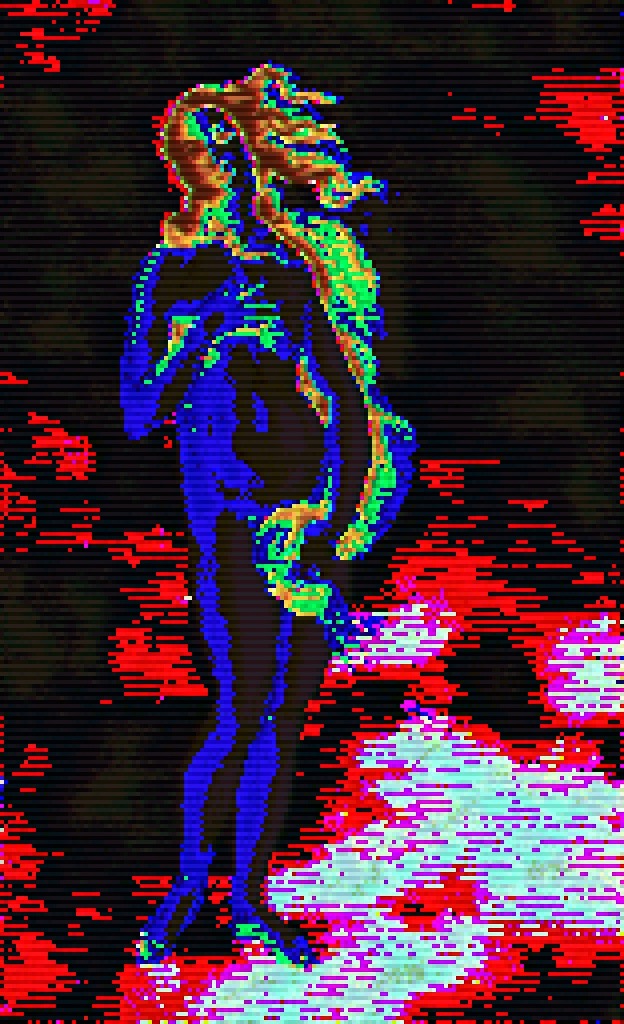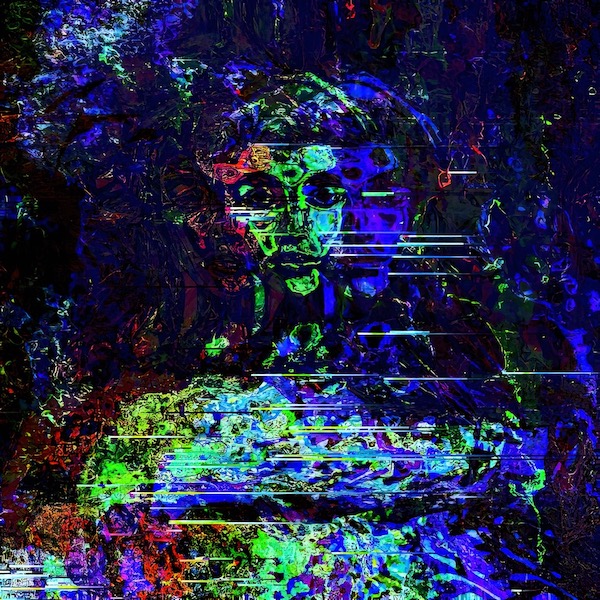 f-AI-ry (glitch)
A #glitch progression of a composition containing three different artificial elements created with Artbreeder. Here is the first iteration.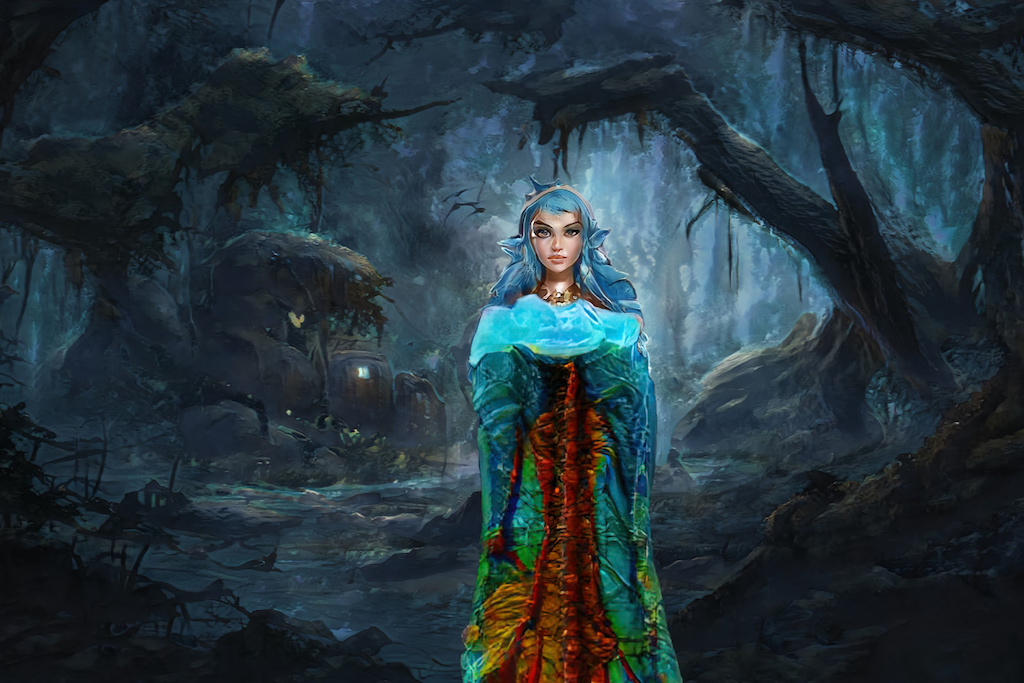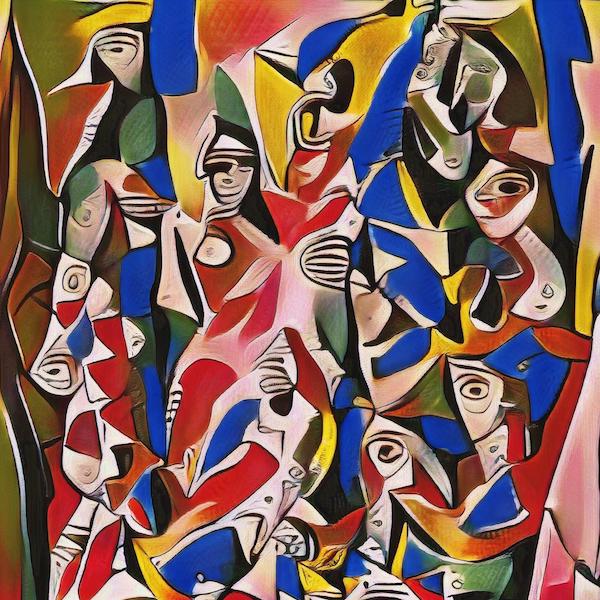 Self-Referential
I wanted to find out what happens, when you run a #Picasso painting through a #styletransfer of his own works (several times). Can you guess the source image?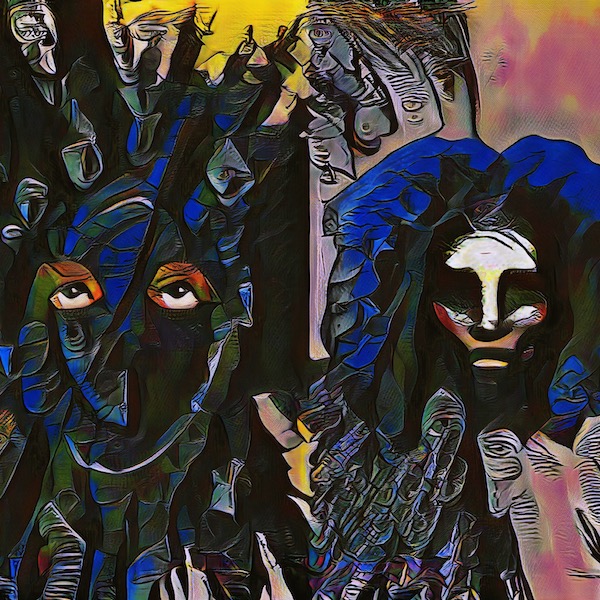 Adaptive Hex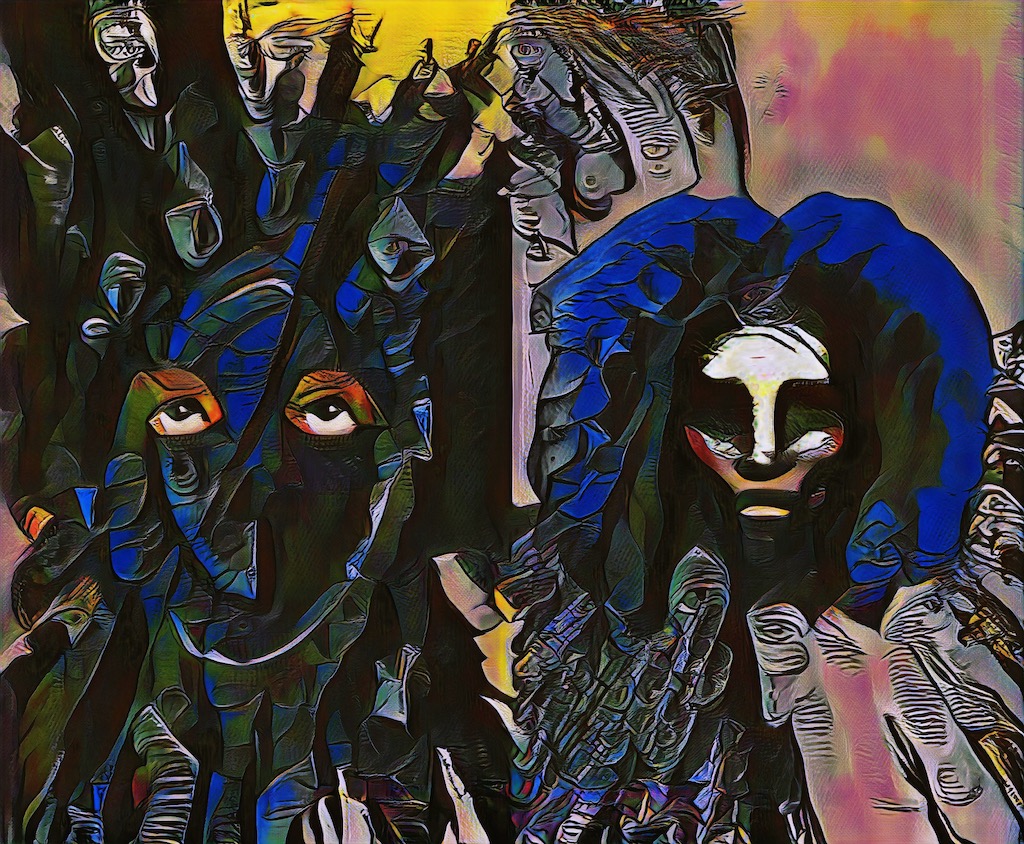 This work is based on a digital painting and photomontage by my artist friend Katharsisdrill (CC-BY) https://katharsisdrill.art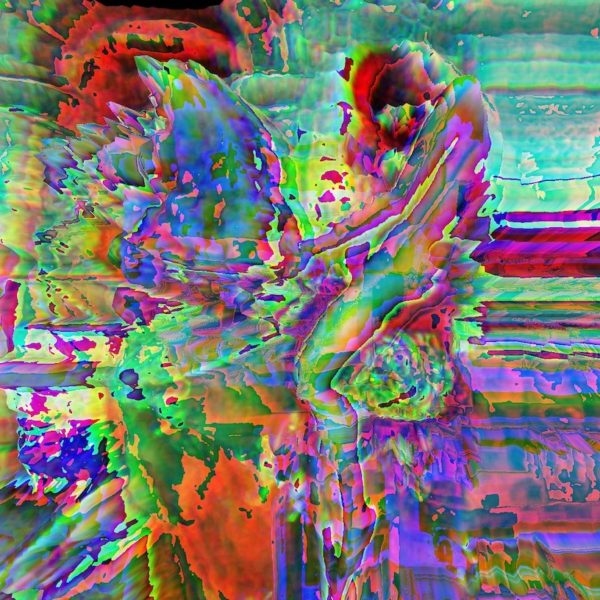 Lady Glitchiva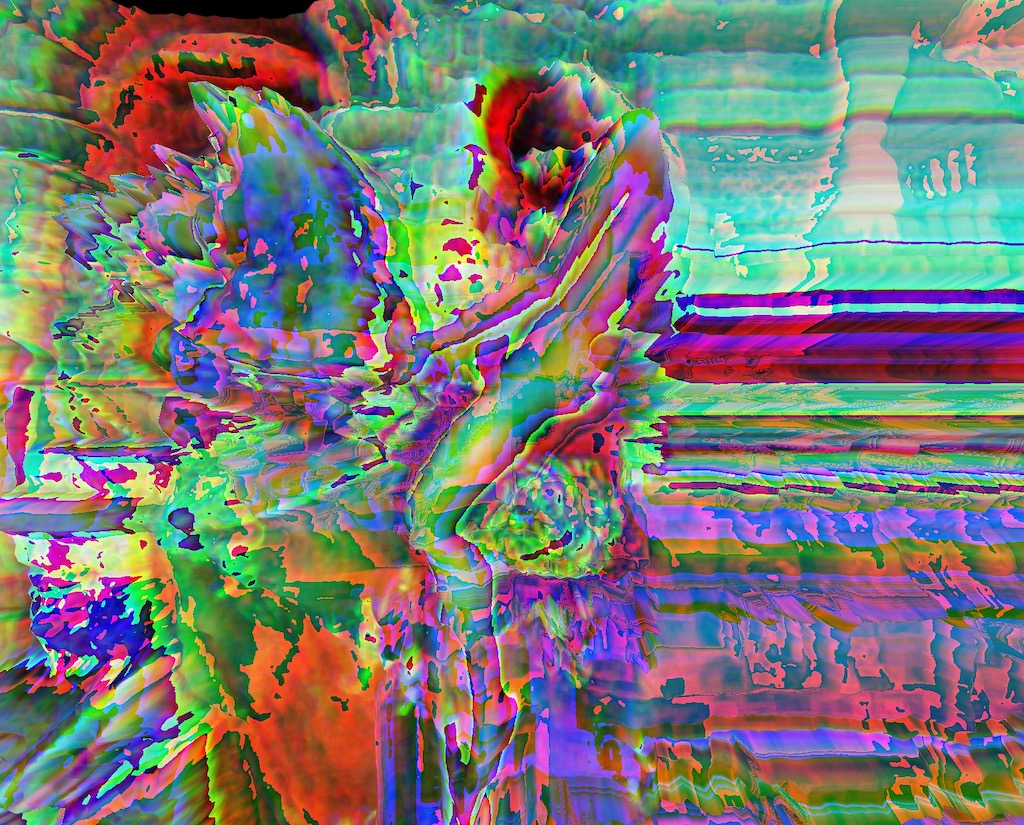 A #glitch art progressions of yesterday's work. 
Lady Godiva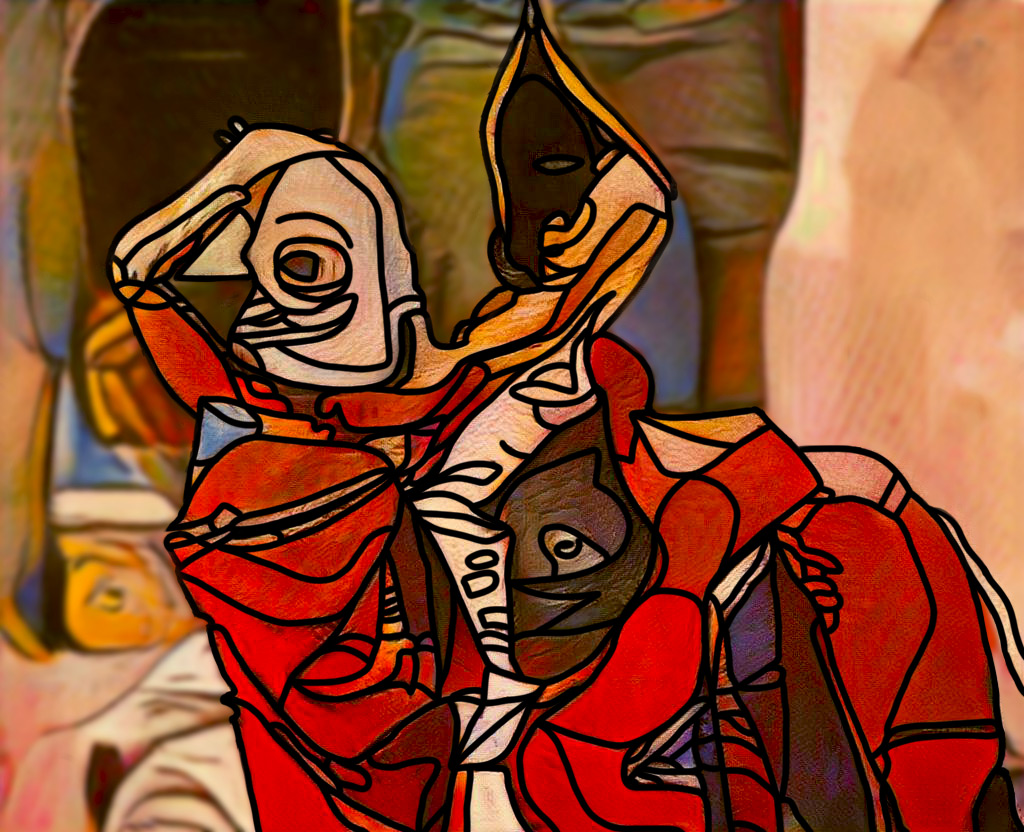 Modified #styletransfer based on an 1898 painting by English artist John Collier.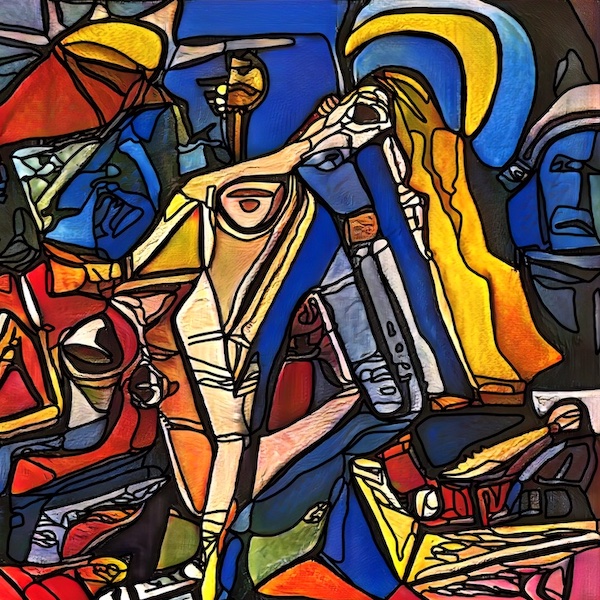 Adaptive Night Club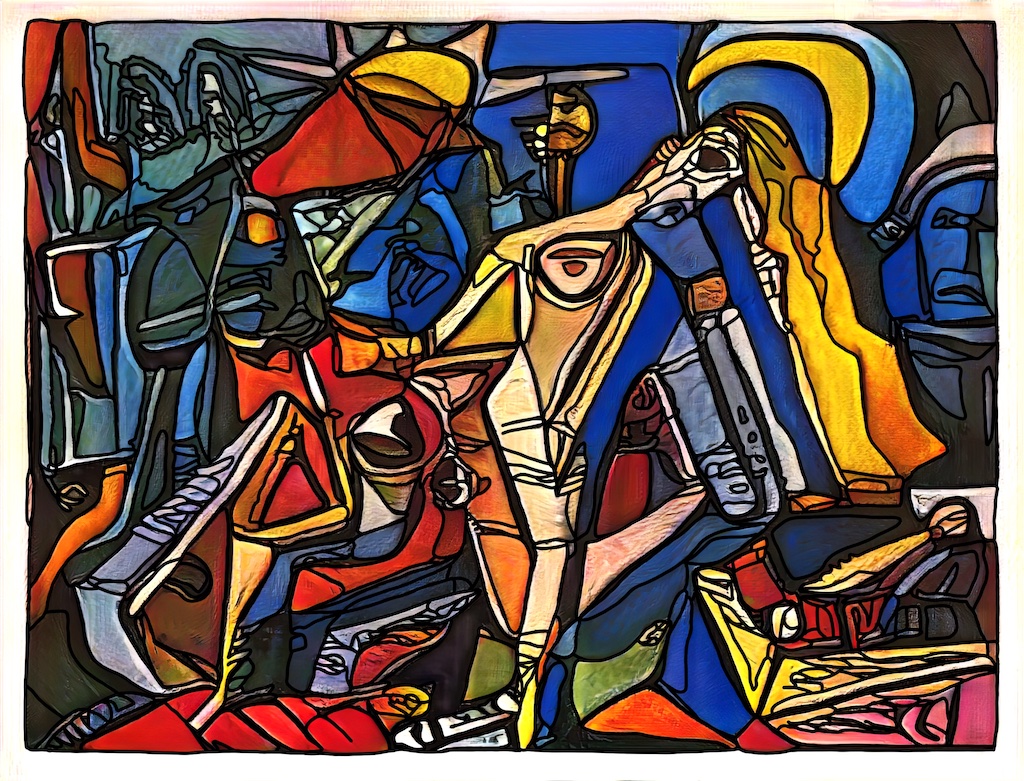 The work is the result of my recent style-transfer explorations, where I run different artworks through the Adaptive-Style-Transfer model implemented at Runwayml.com and advance the results by drawing outlines and several other techniques. The source image is a digital drawing, that I've created at the collaborative drawing platform dada.art in 2018. You can find the source here. 
Tokenized as a unique #nft at SuperRare.
NRG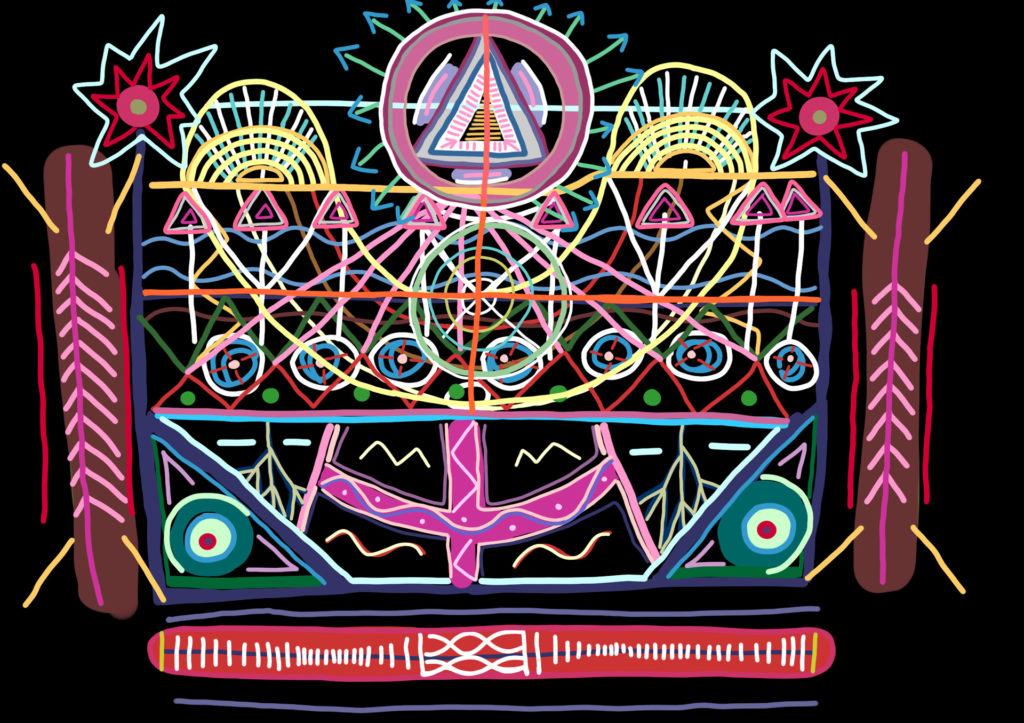 For my #dailyart 009 I created a digital remaster of a 30 year old pastels drawing.
Here is the original drawing from 1991: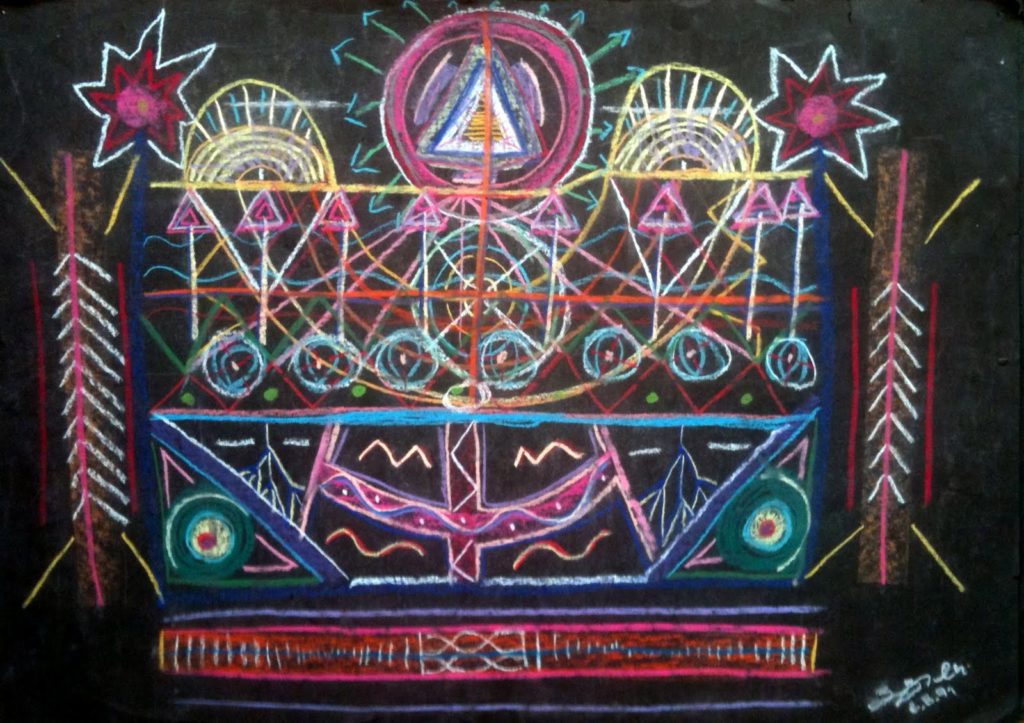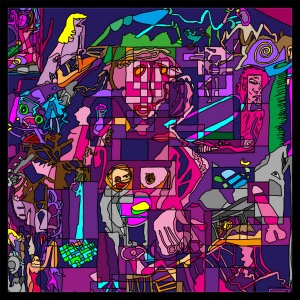 The World is Confusing
While the world is made up of many different levels of perception, which intersect and overlap, it is increasingly difficult to see the big picture.

At night you are less distracted by bright colors and it is easier to see the patterns and connections. Therefore this work of art automatically changes to day or night mode every 12 hours.

The work is part of my series of digital remasters of my old drawings. It is based on a drawing from 1990, that I digitally recreated by accurately following the lines using a graphics drawing tablet before I filled the shapes with single colors.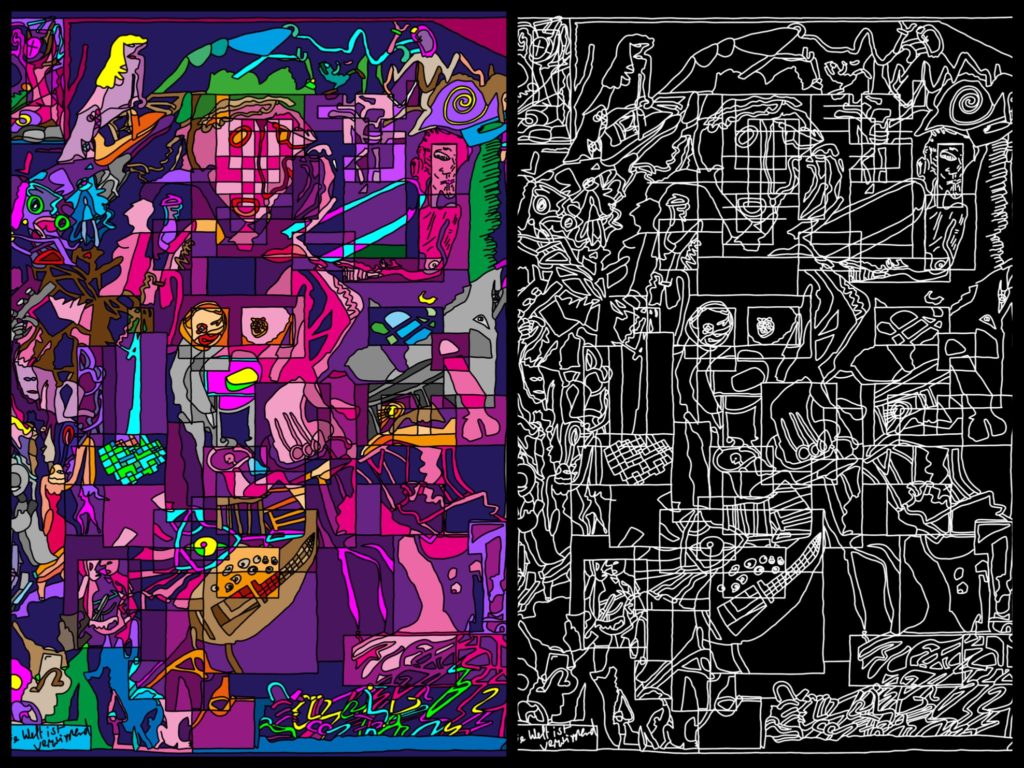 ---
---
You can also place an offer at AsyncArt.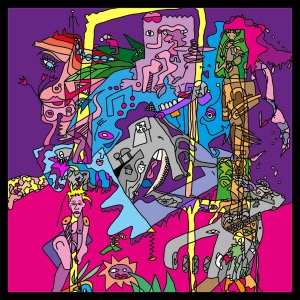 Tainted Love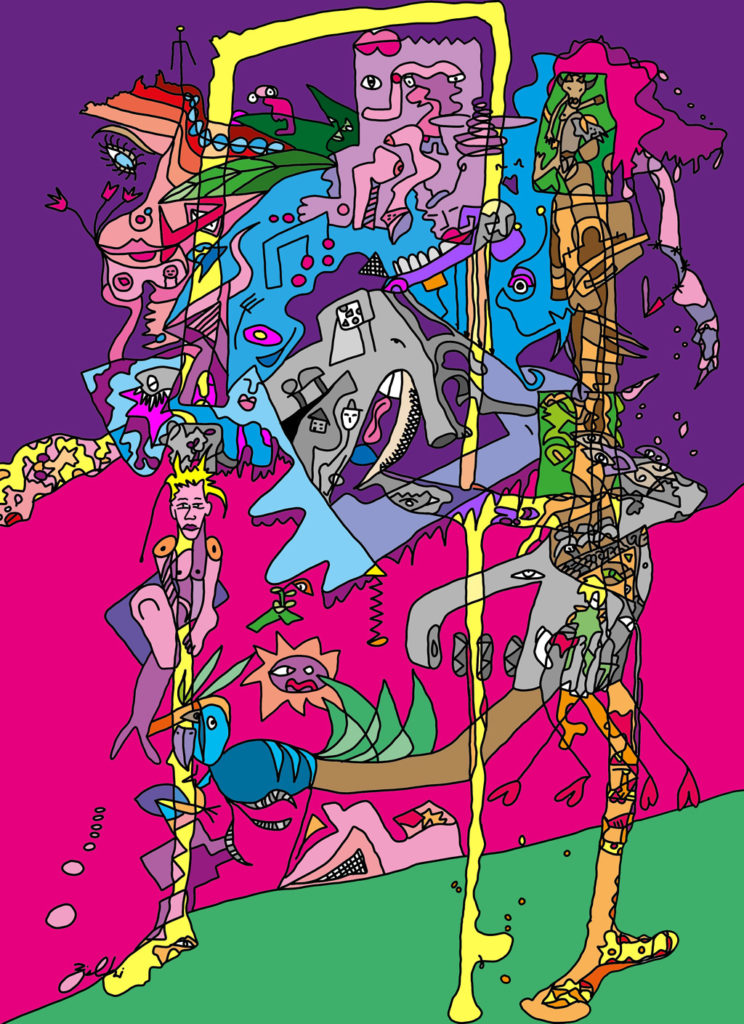 Another digital remaster of a doodle, I originally created in 1990 around a coffee stain on a piece of paper. Everything else was just one line leading to another.
---
---
Also available for bidding on SuperRare.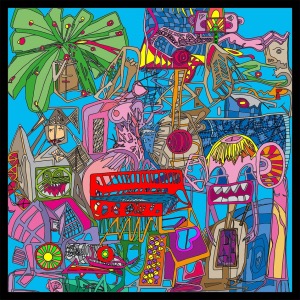 Mind Puzzle
Life is a big puzzle game made up of many different events and experiences, some of which are interrelated and overlap. The more experiences we gather, the more complex and colorful the overall picture becomes.

But over time, the perception, emotional coloring and evaluation of different events and memories changes. Some things we may remember only vaguely after a while.

Thus, the inner thought puzzle of each individual constantly reflects life and yet is greater than the sum of its parts.

The work has been created as part of a conversation with my younger self and the search for my signature style, that I started in July 2020.

It is based on a ballpen drawing from about 1990, that I digitally recreated by accurately following the lines using a graphics drawing tablet. Next I filled the shapes with digital colors before I finally decided to split the work into several puzzle-pieces, that can be independently change hue or alternatively display the outlines to turn it into an interactive AsyncArt work.
Read the background story of all the different puzzle-pieces here!
---
---
You can also bid on the master and all the different puzzle pieces at AsyncArt.
Cheer up!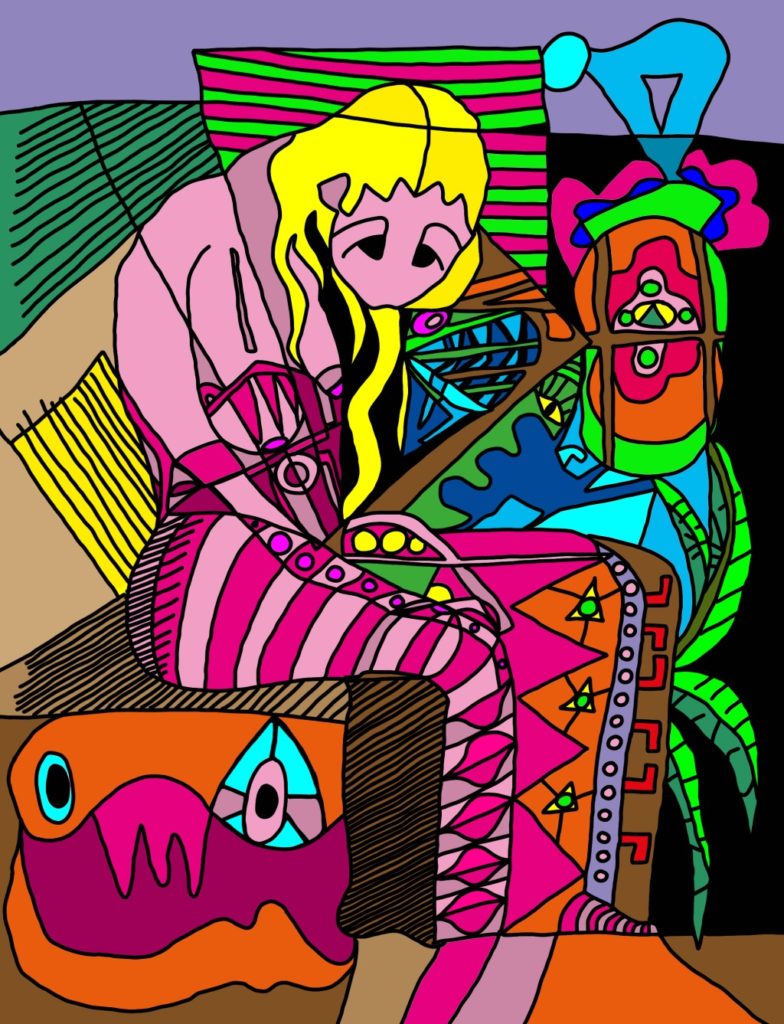 The world can be confusing and exhausting at times, so it is all the more important to rest occasionally and find your center again. This work is another digital remaster of one of my drawings from 30 years ago. The source of this work comes from my favorite sketchbook from 1990.
---
---
Also available for bidding at SuperRare.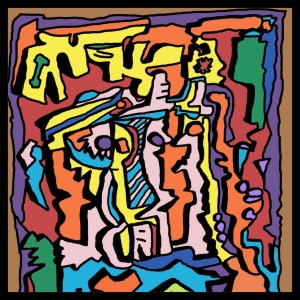 Independence
A digitally remastered version of an analog oil pastels drawing, that I created on July, 4th 2017. The original title of the work has been "Neat Freak", but I decided to rename it according to the historic date, it had been created on. You can see the original source at my Hive post.
---
Available in an edition of 1/10 at Makersplace.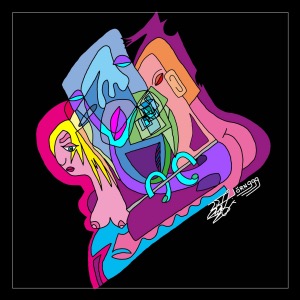 999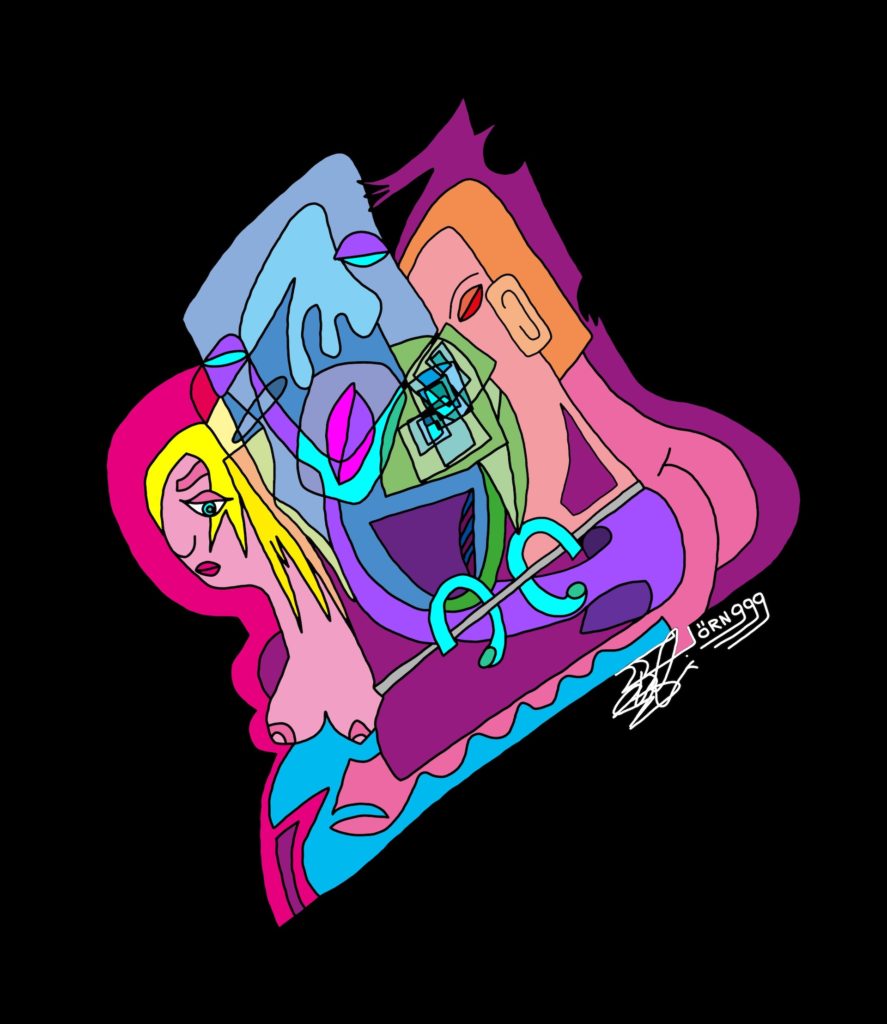 A digital remaster of an original drawing by the artist from September 1999 (hence the name).
---
Available in an edition of 1/3 at KnownOrigin.
Cephalopod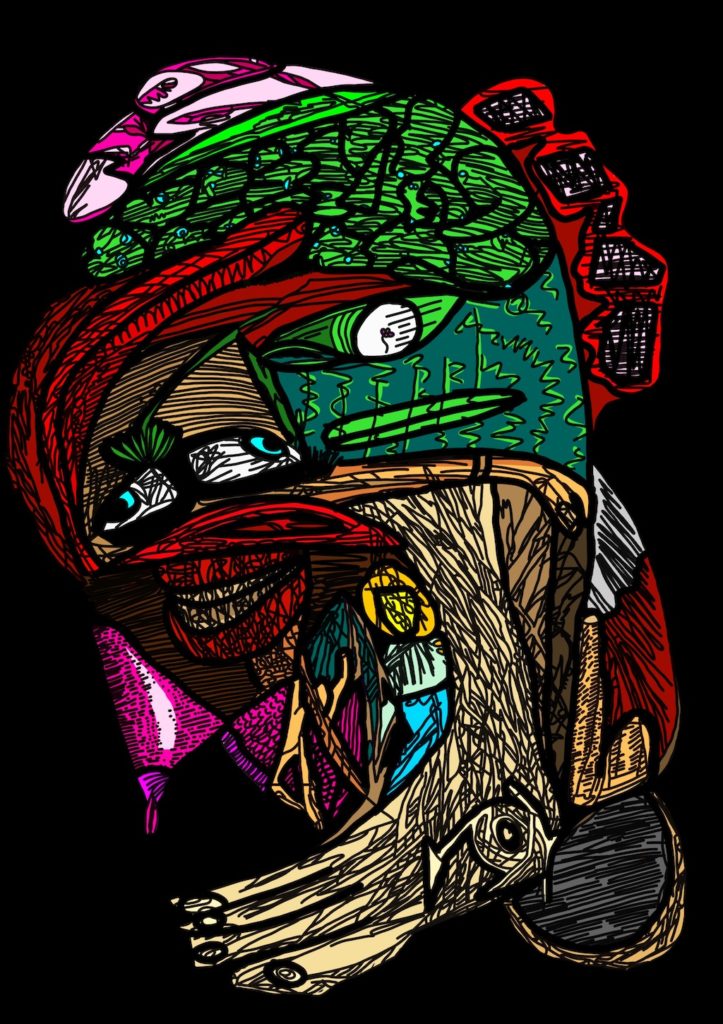 A digital remaster of a biro drawing from January 1989. Part of my conversations with my younger self. PNG, 2560 x 3624 Pixel.
---
---
Alternatively you can make an offer at SuperRare!