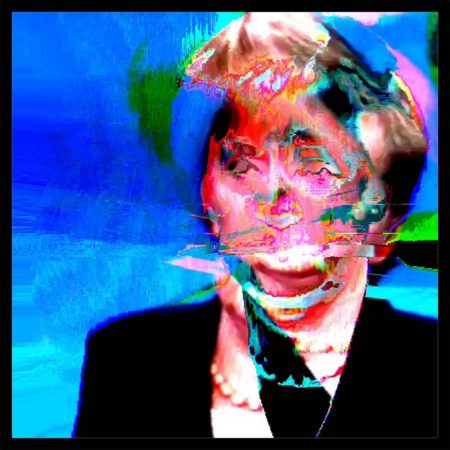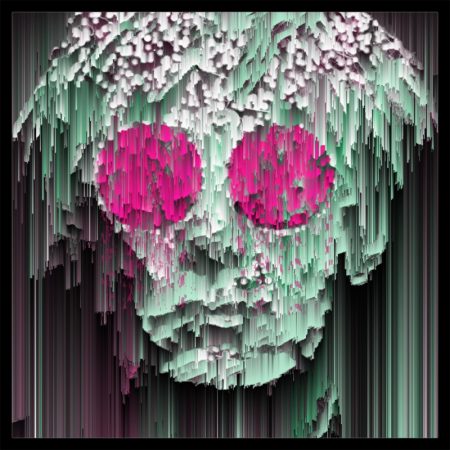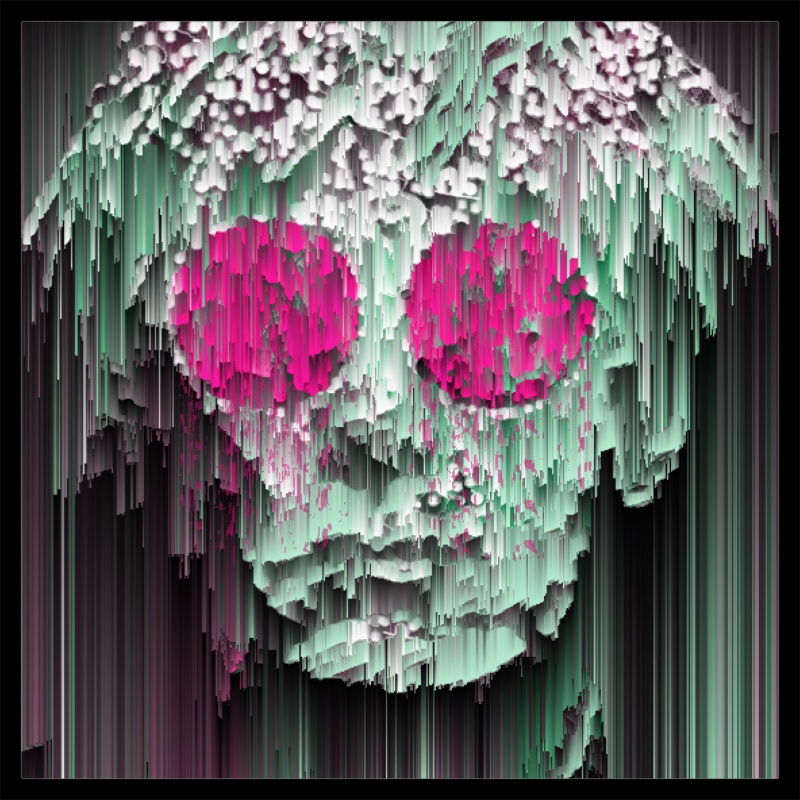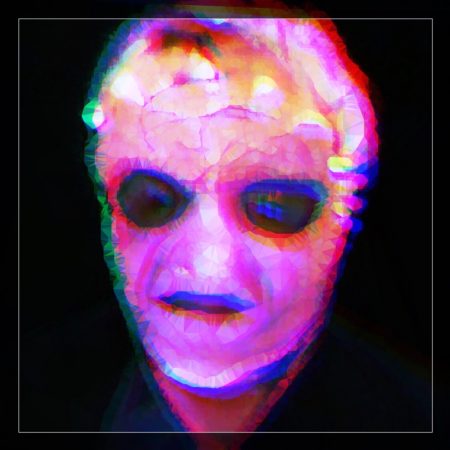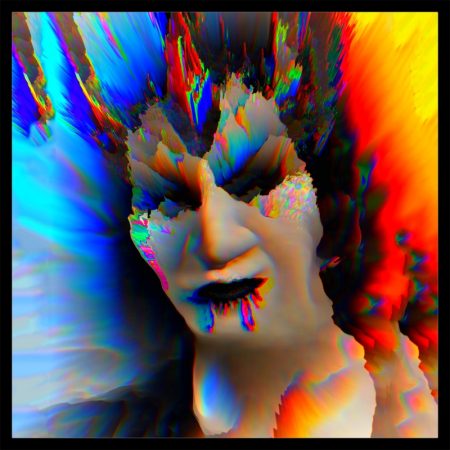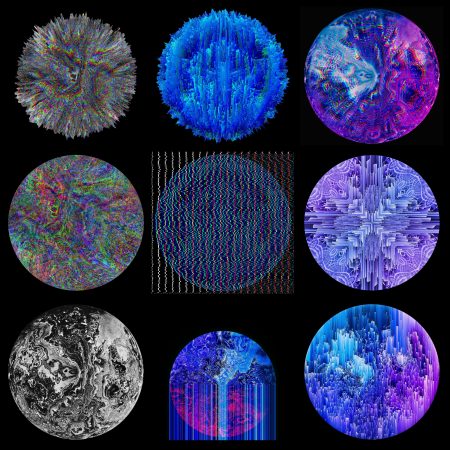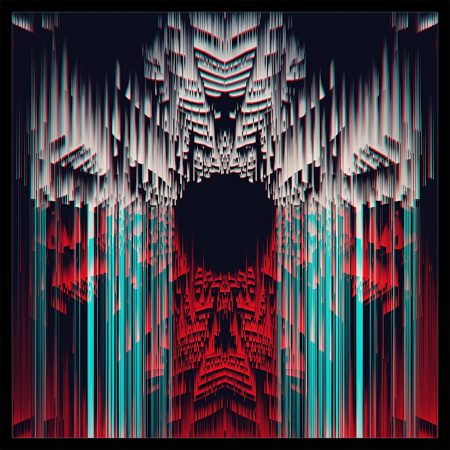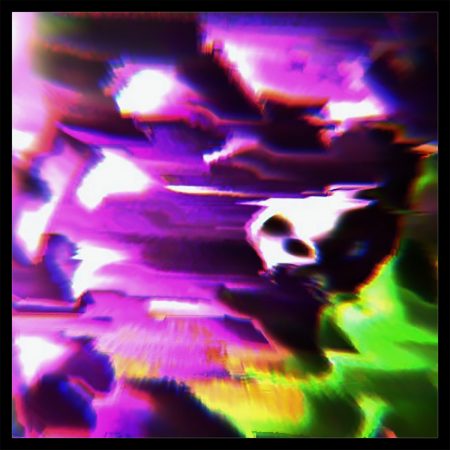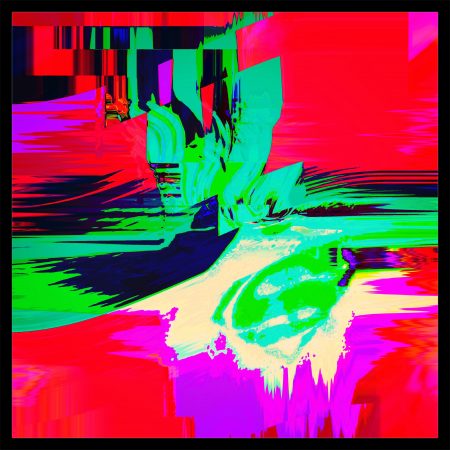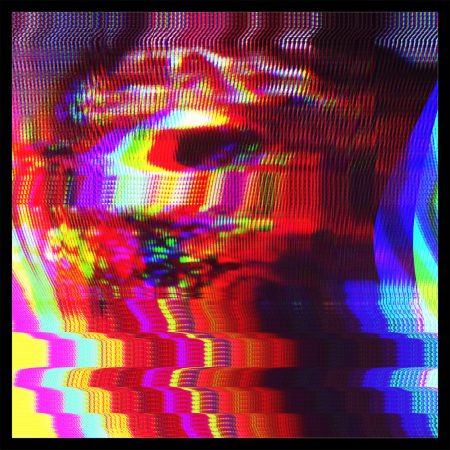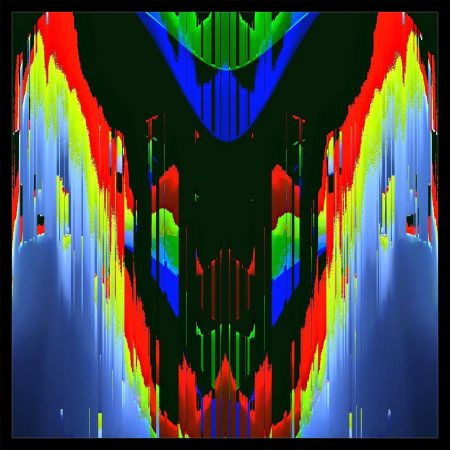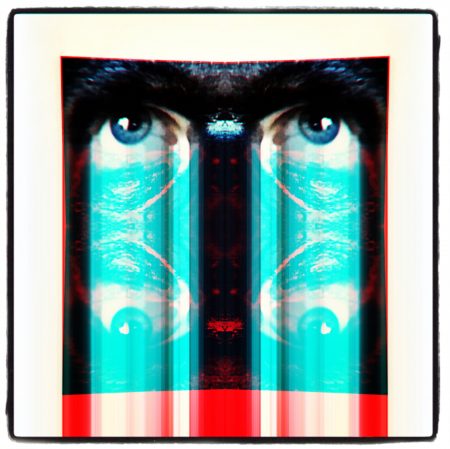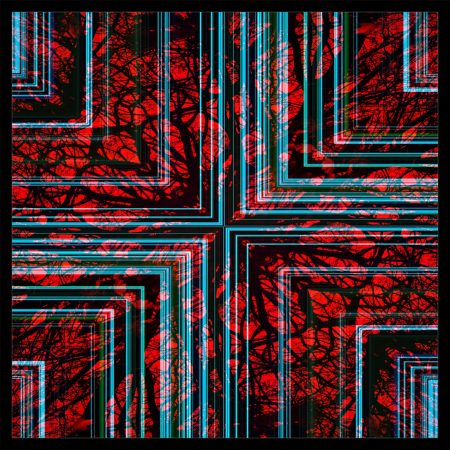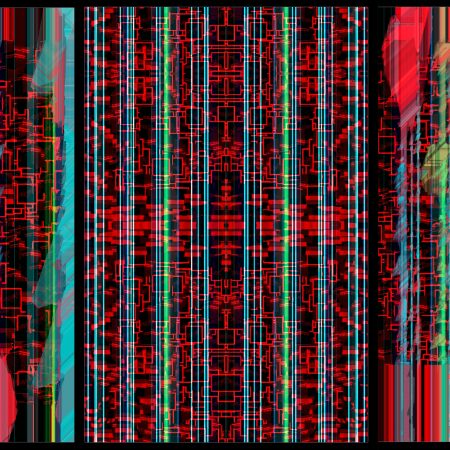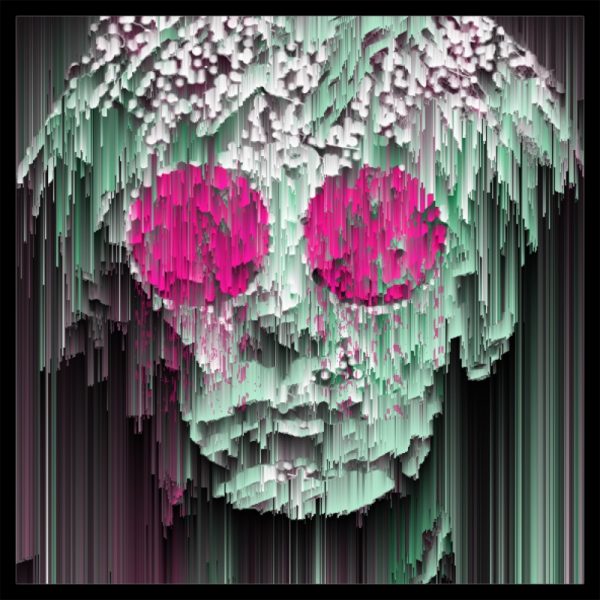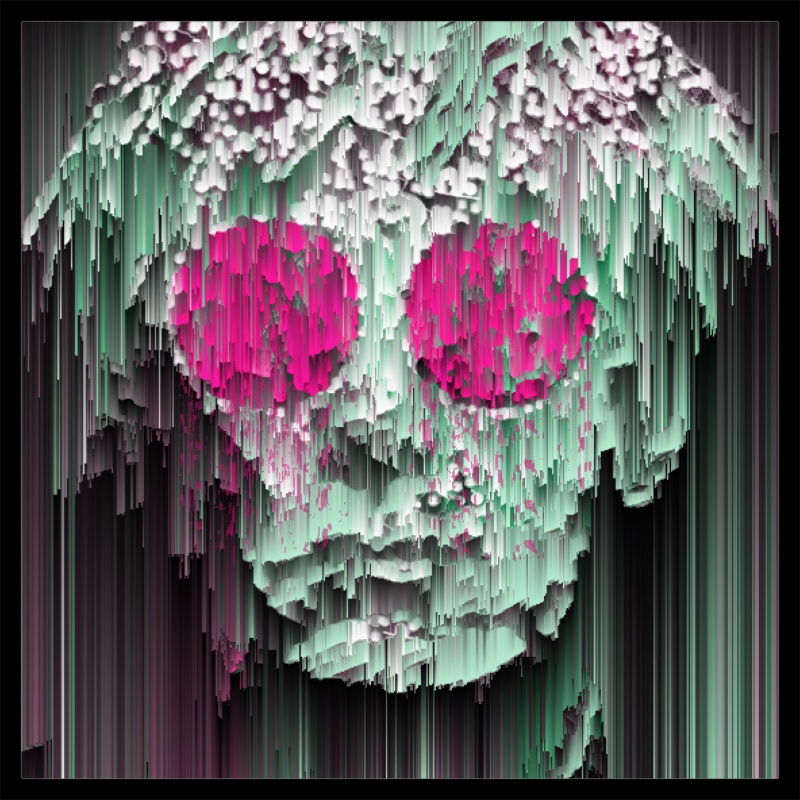 Pink Glasses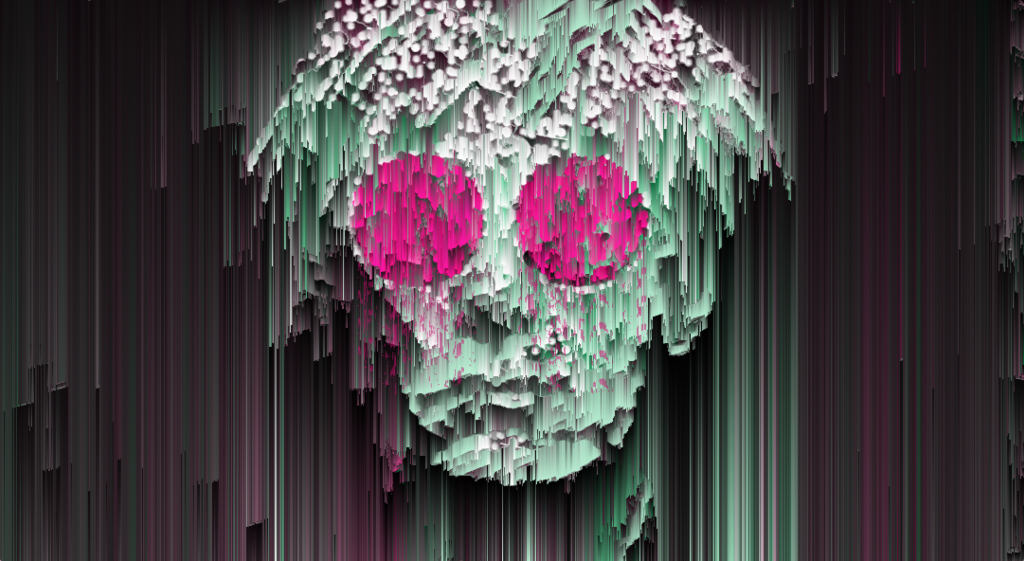 Today's dailyart is based on the centerpiece at the First Crypto Art Auction, as choosen and altered by LEONARDO SOLAA'S interactive Dreamlines 2.0 generator after entering the term: "Cryptoart".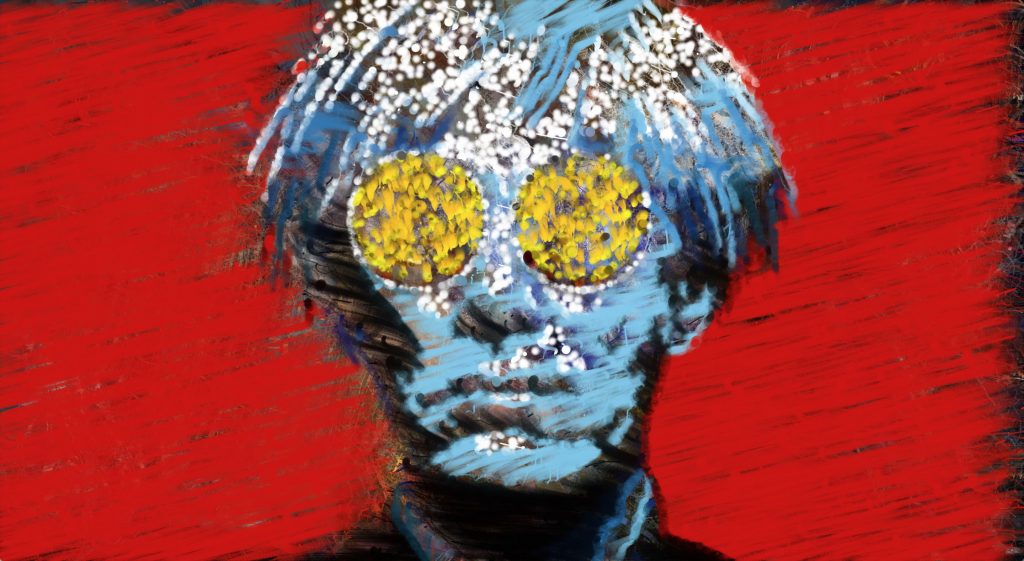 I then processed the image using several glitch algorithms to turn it into my own vision of #cryptoart.
In a final step, I turned the image into an animated gif.
---
#gif #glitch #animation #popart #ai #dreamlines #cryptoart #dailyart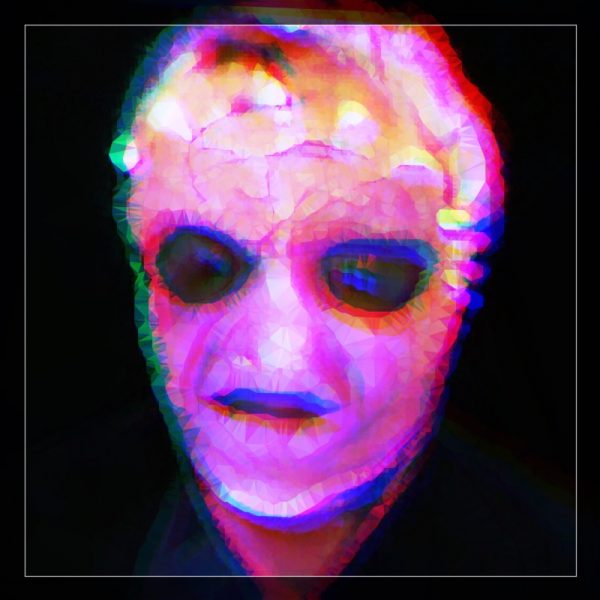 GAN-Man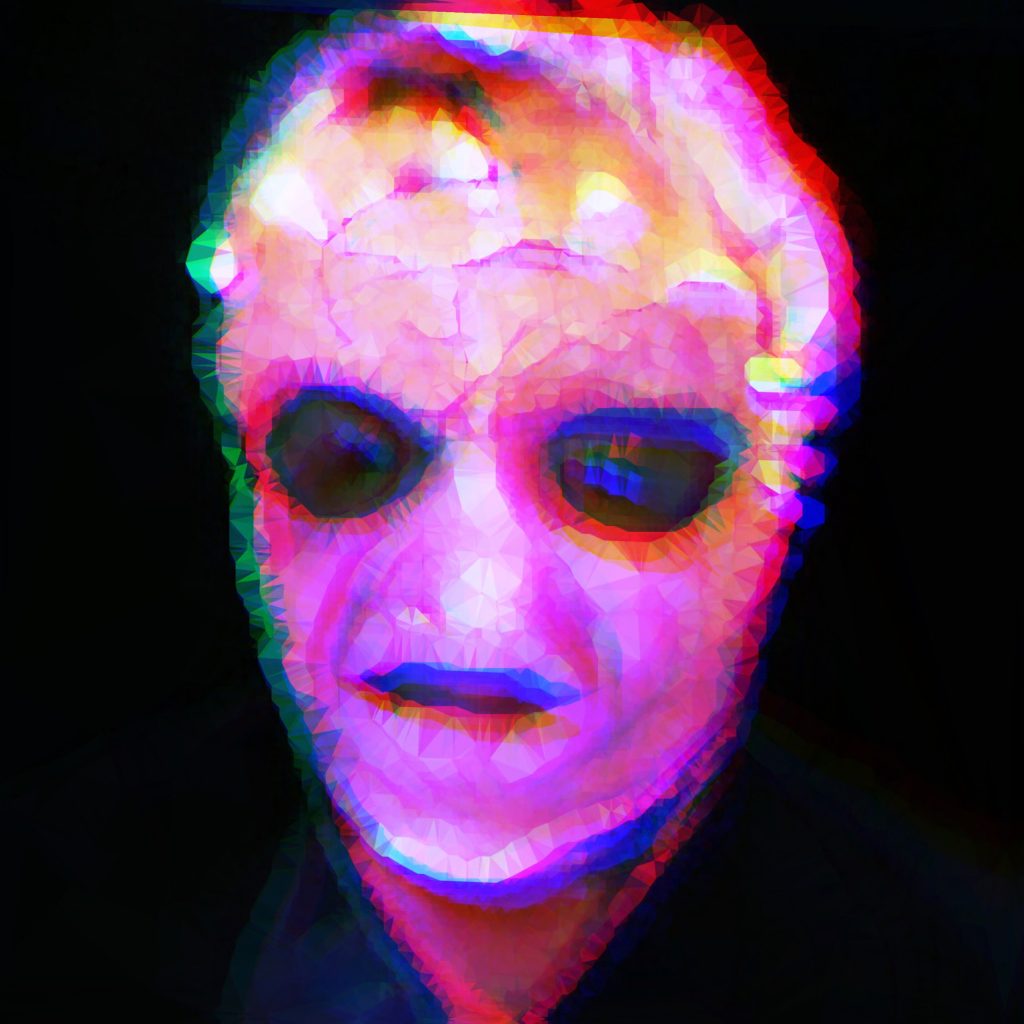 Inspired by an AI-generated piece, I discovered using the ganbreeder web app.
Here are some variations: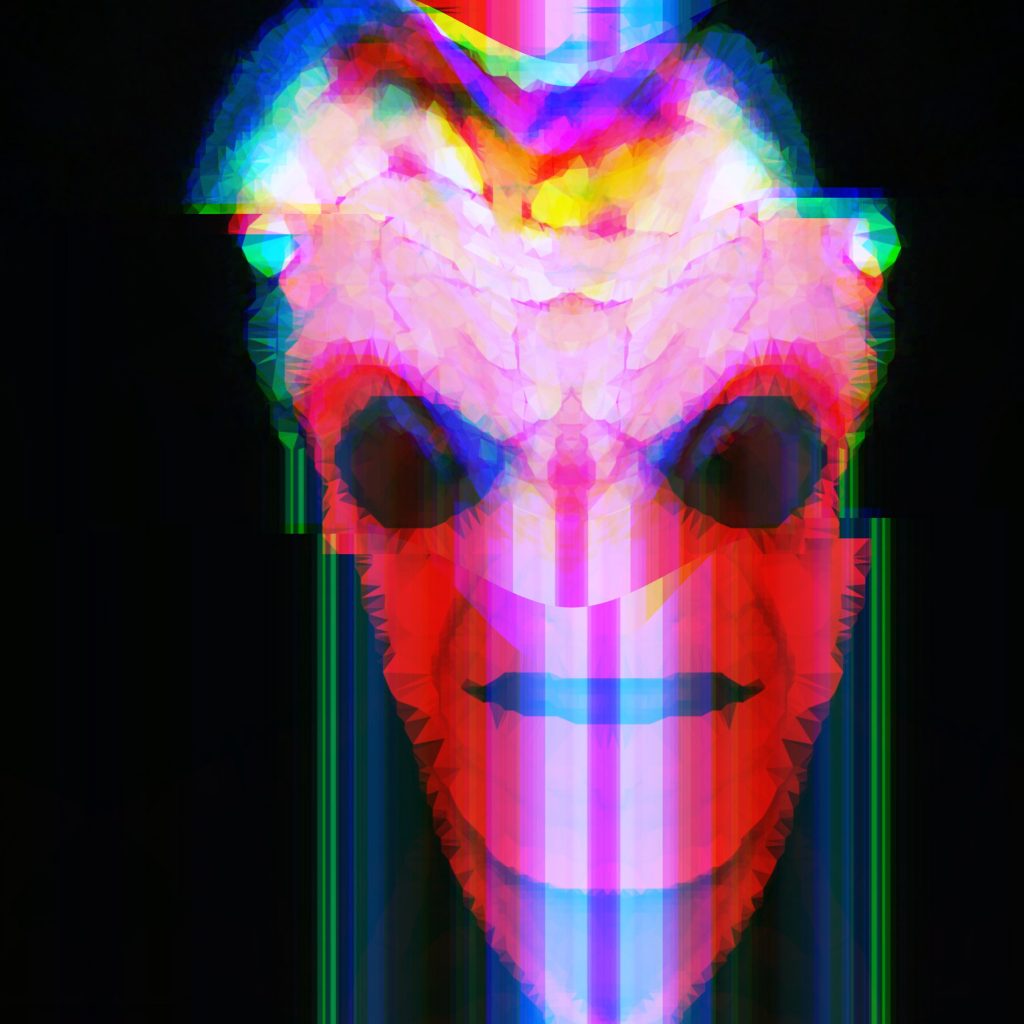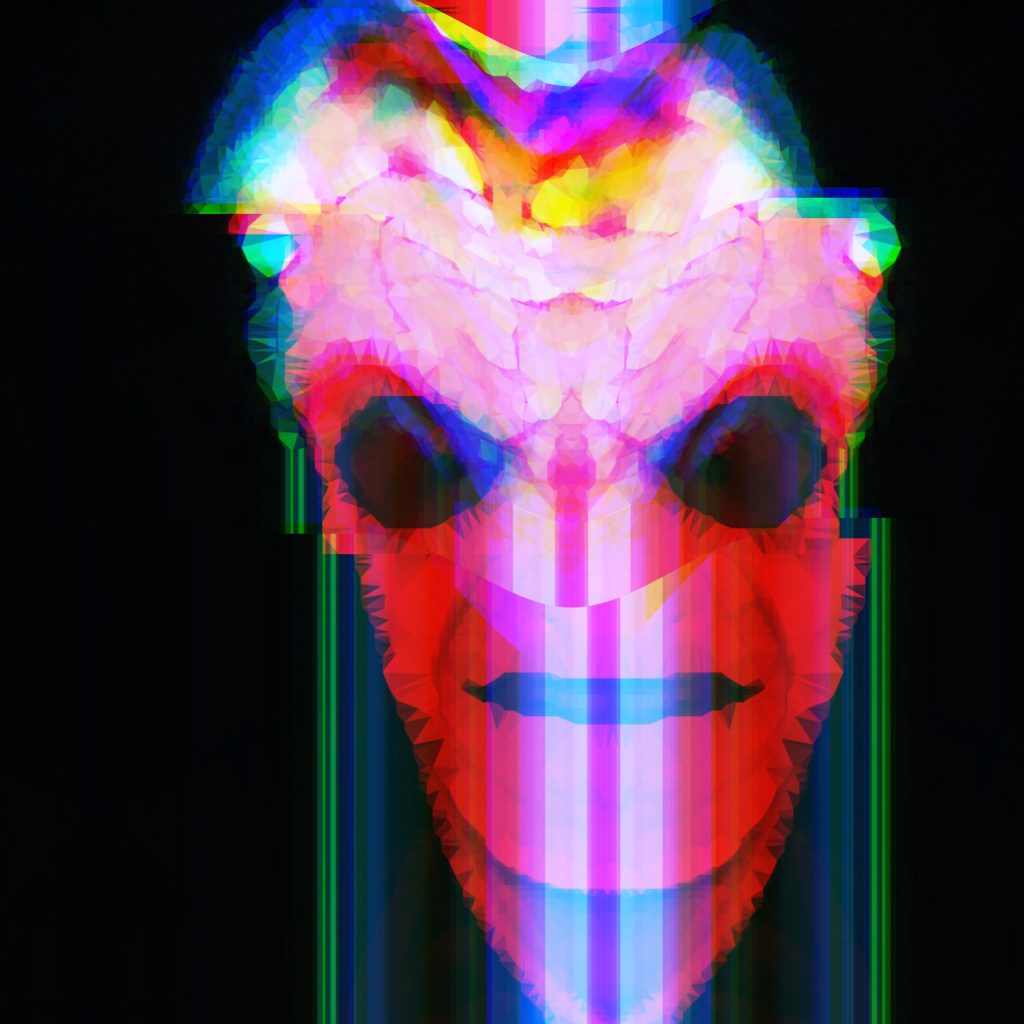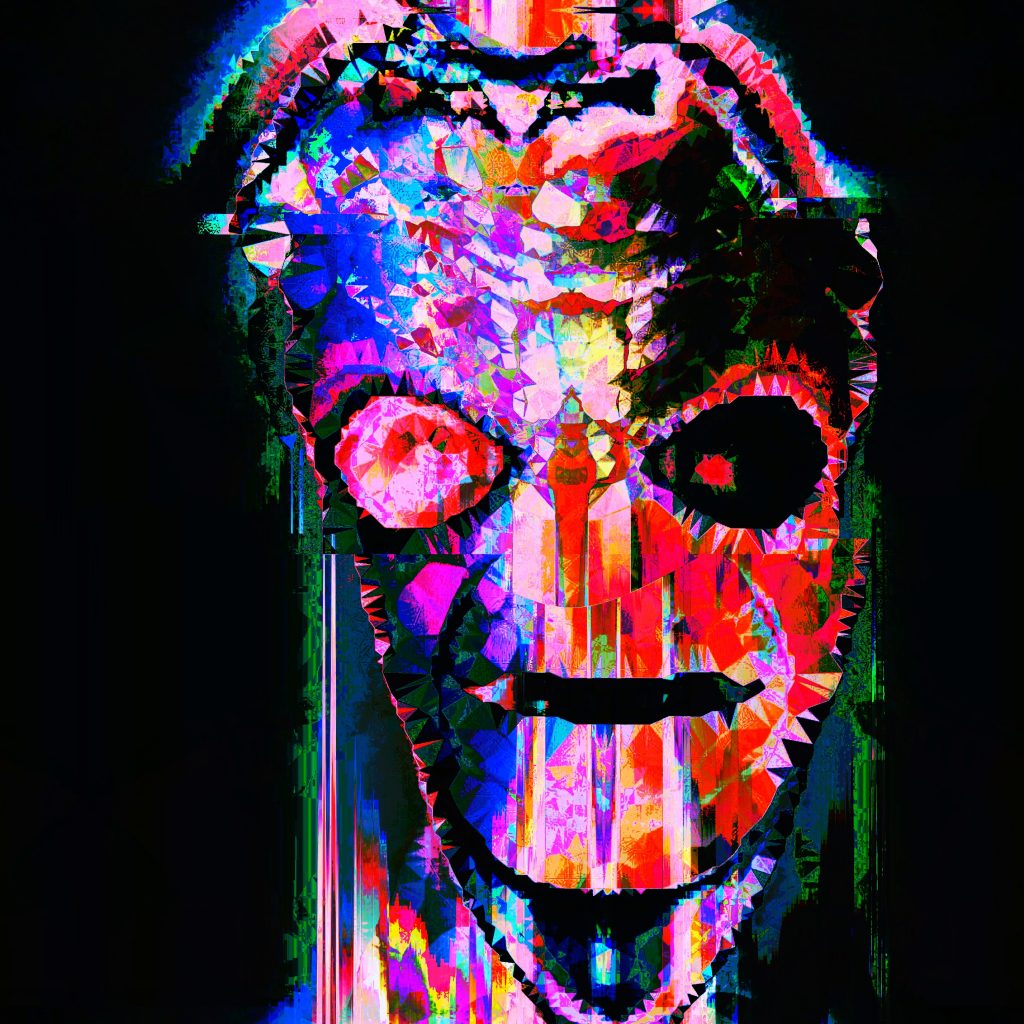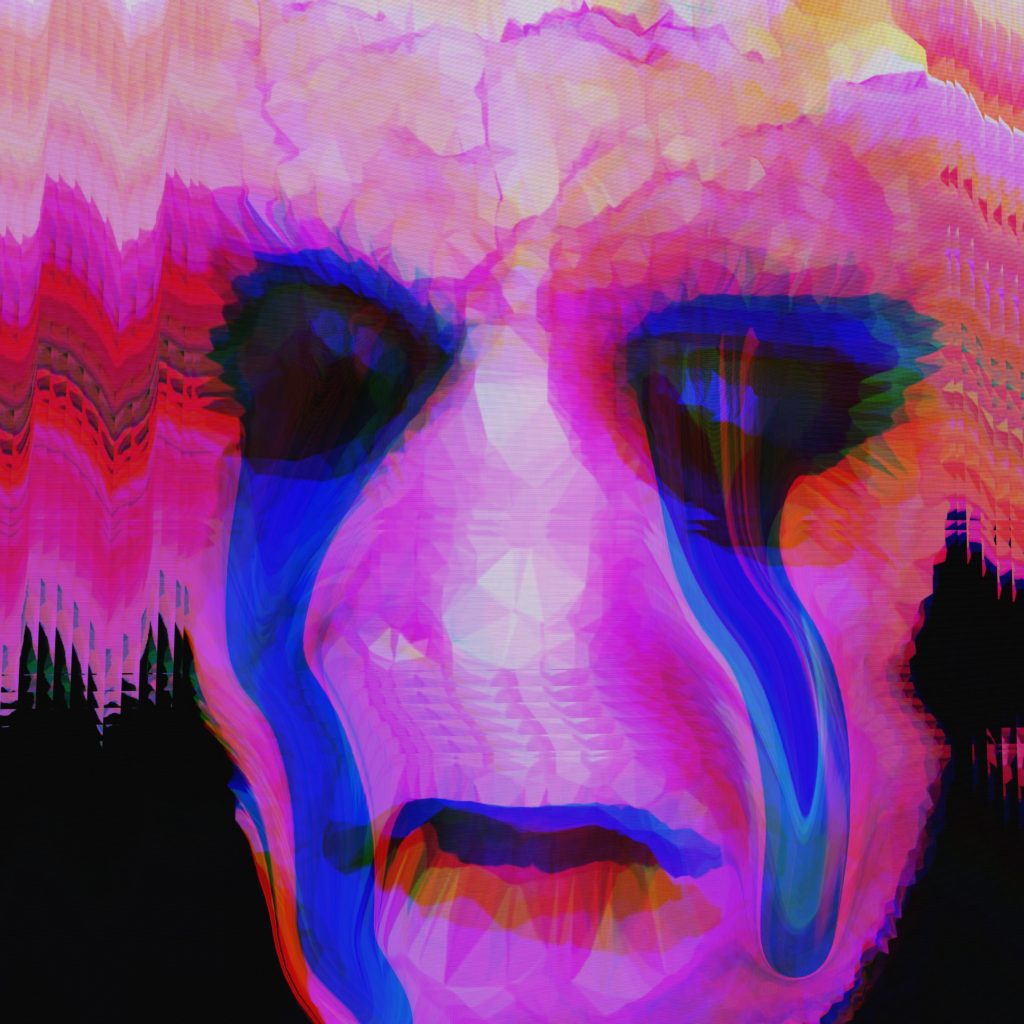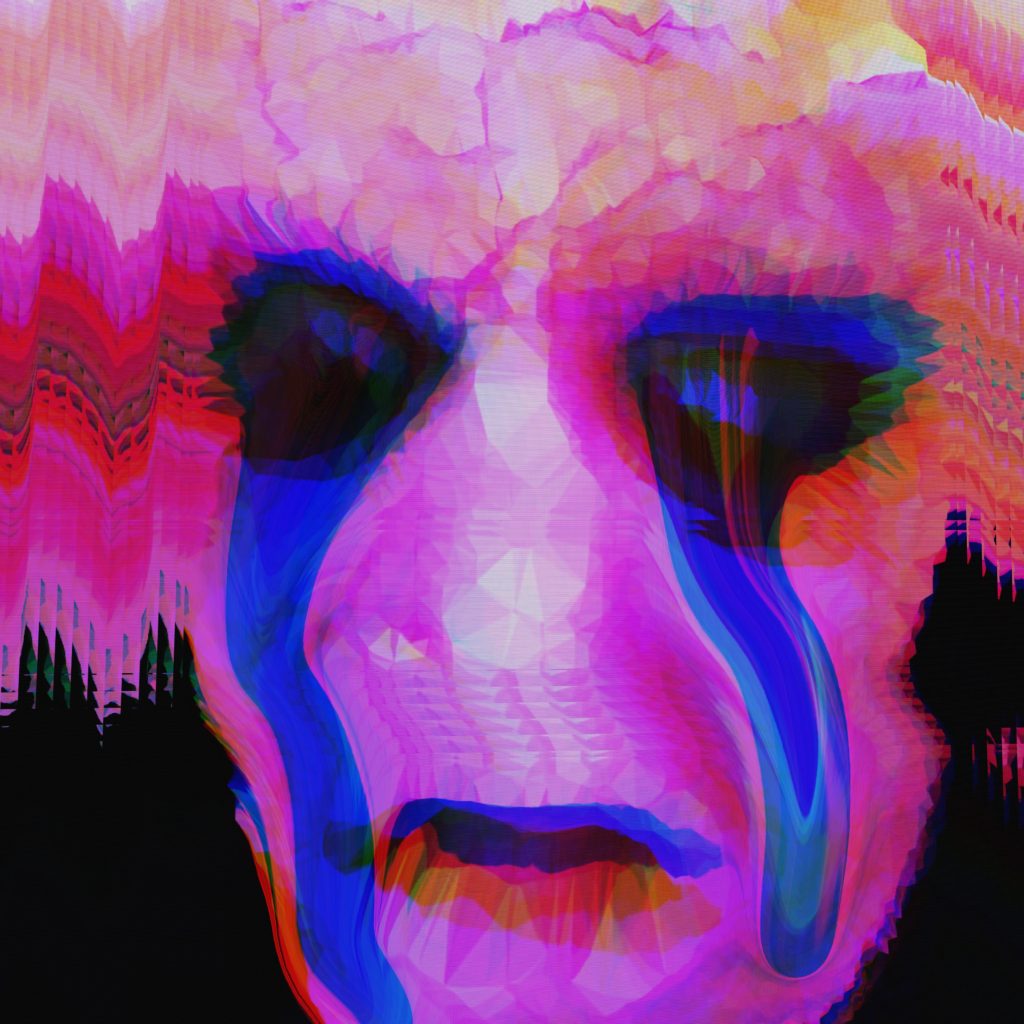 ---
#ganbreeder #gan #biggan #glitch #channel-shift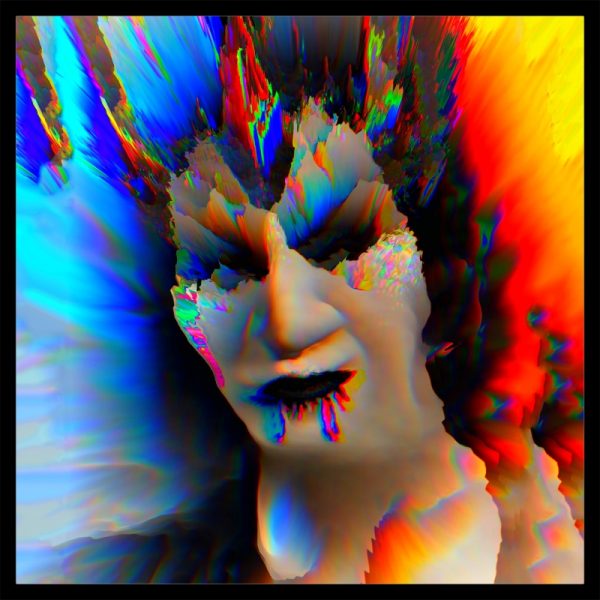 GAN-Völva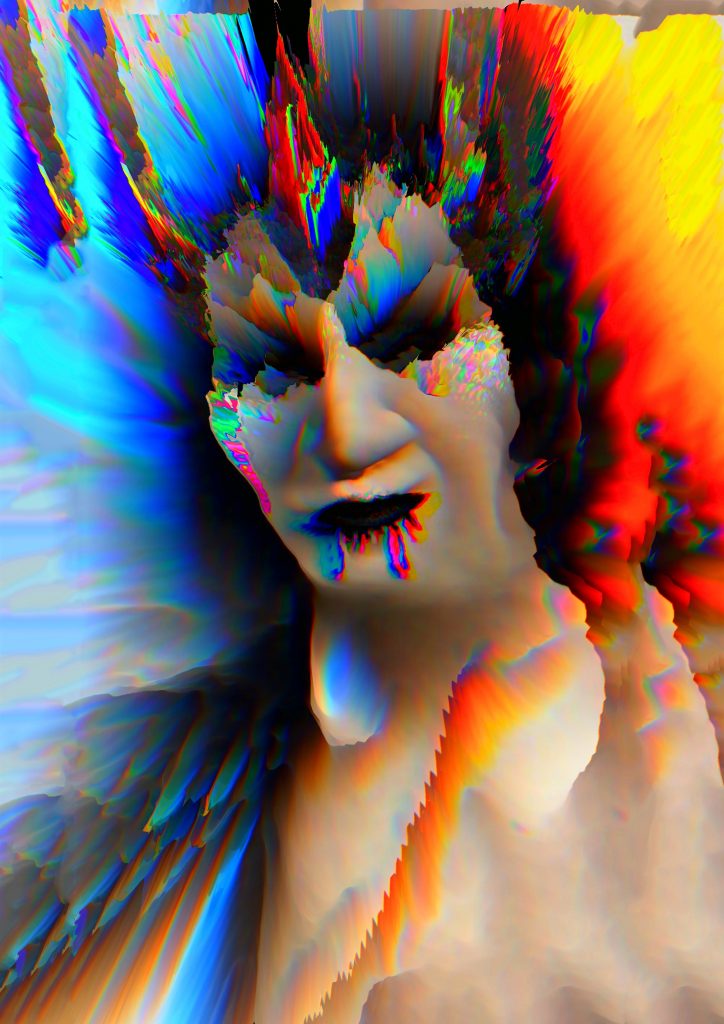 This AI-generated Völva was created with the help of Ganbreeder and went through several image manipulation processes including the use of MSQRD face replacement.
It was then transformed into a AR-animation using Artivive. 
Please download the Artivive app for iOS or Android and place it on the image to see the magic happen!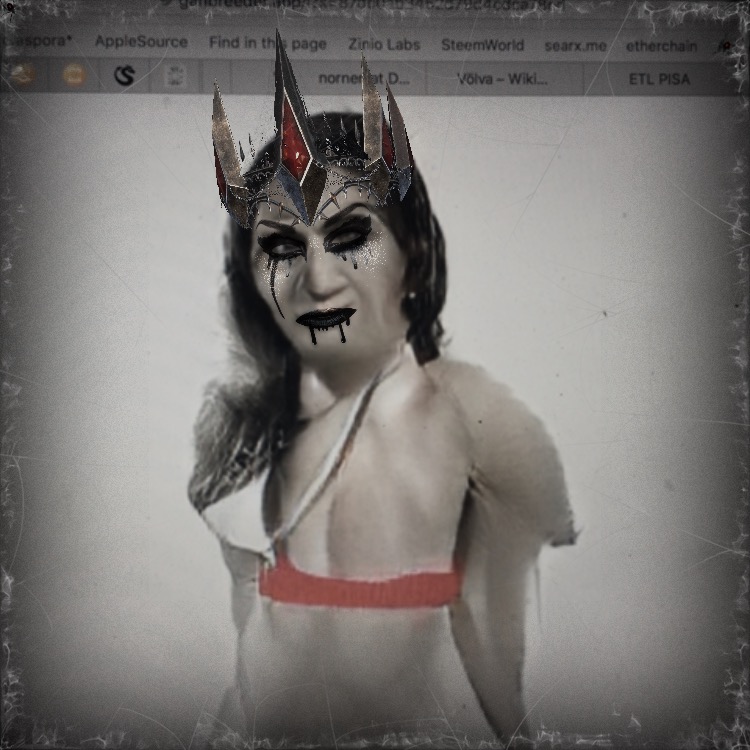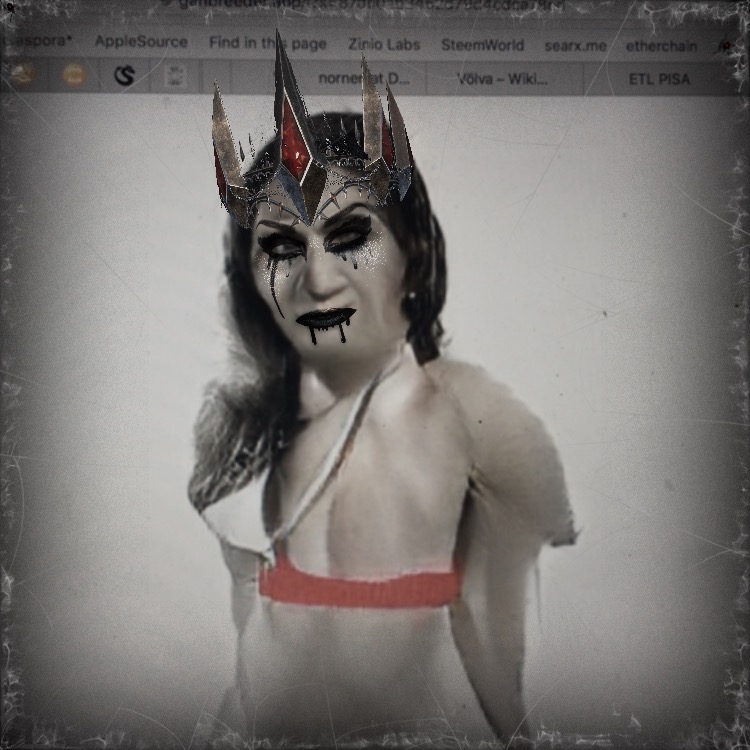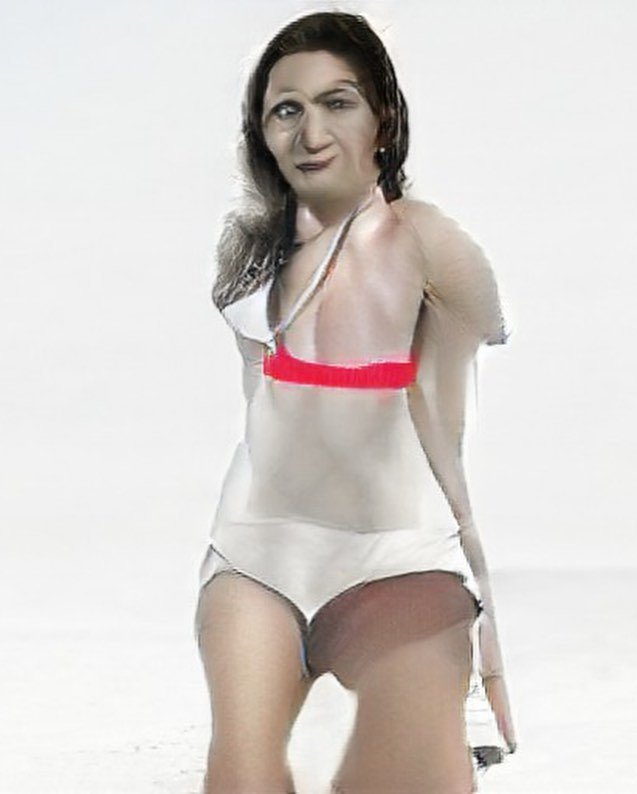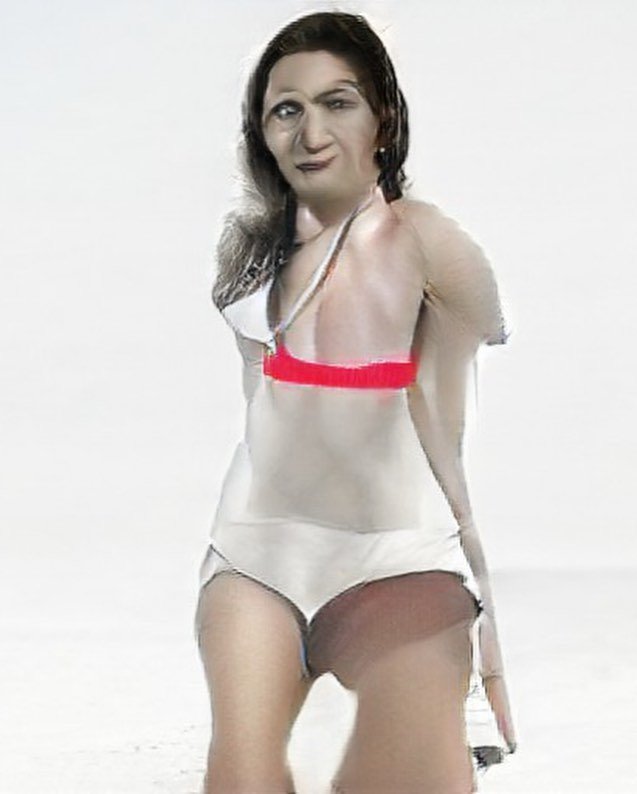 ---
#ganbreeder #gan #biggan #ai #glitch #cyberpunk #vr #artivive #msqrd #BringArtToLife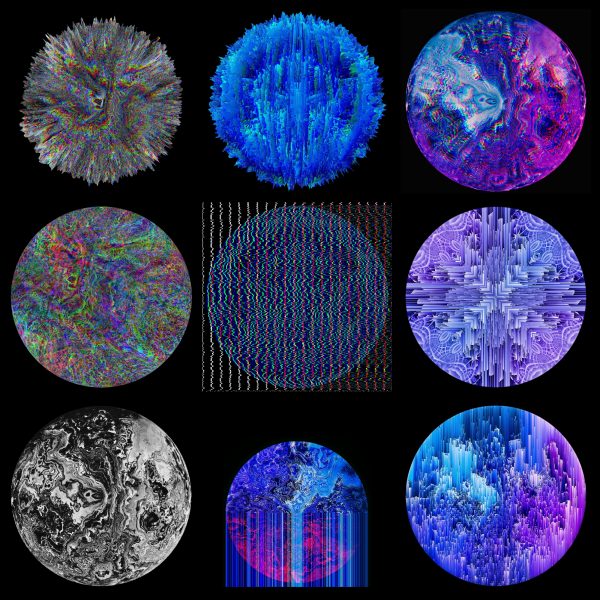 Orb Series
More orbs for my daily art challenge.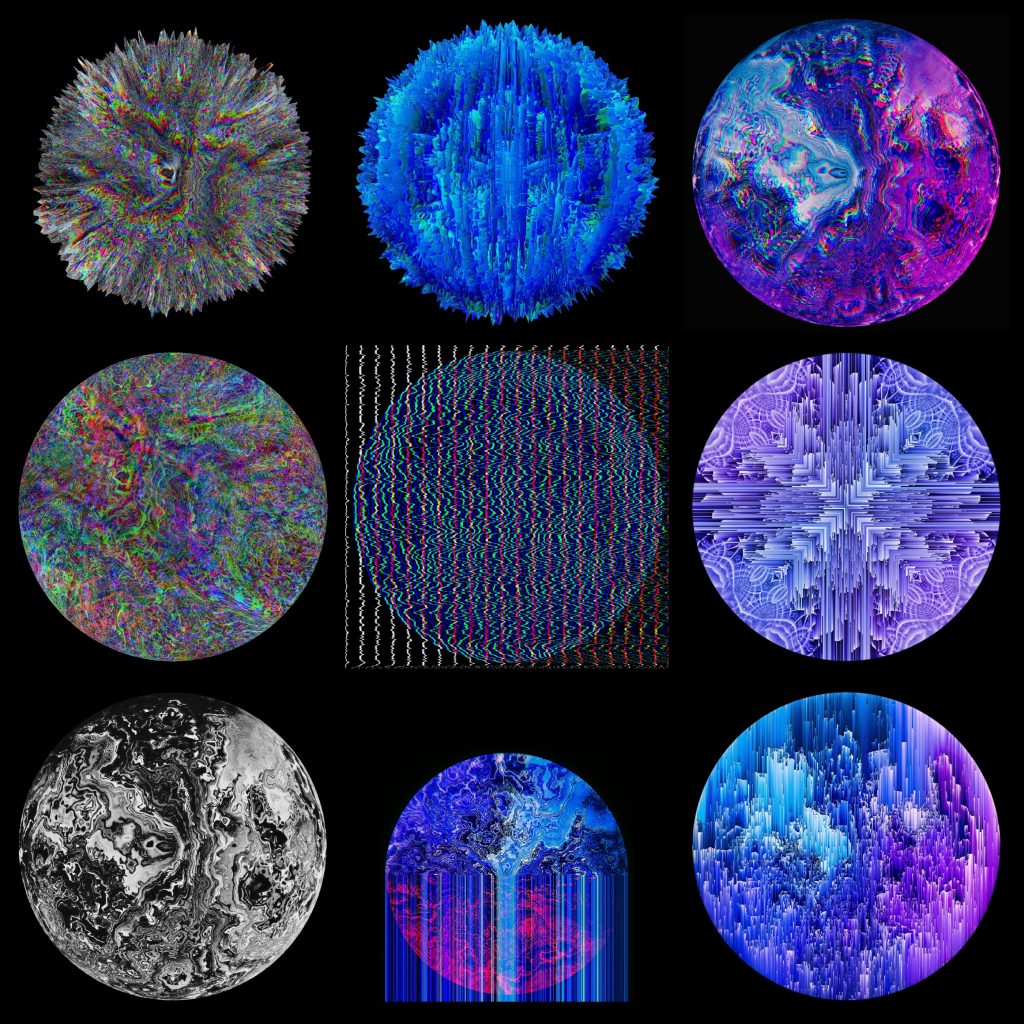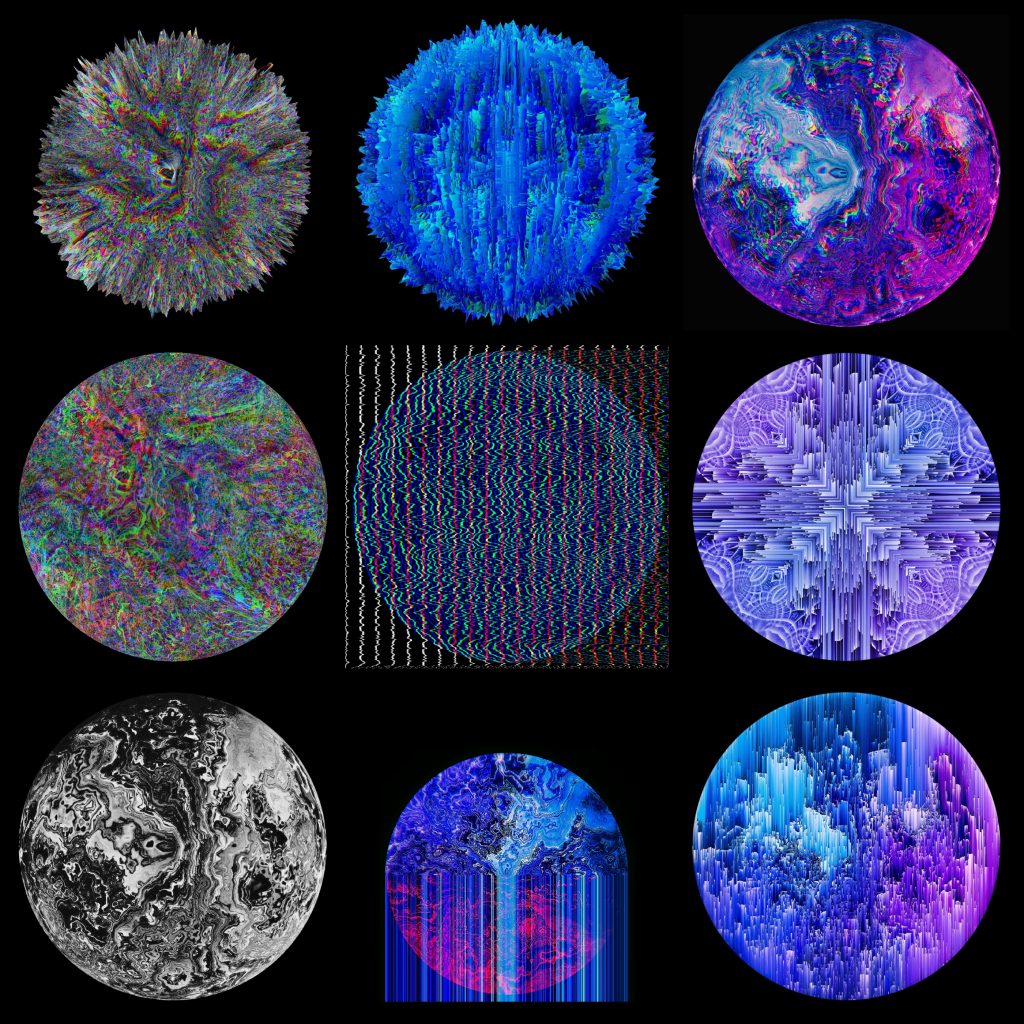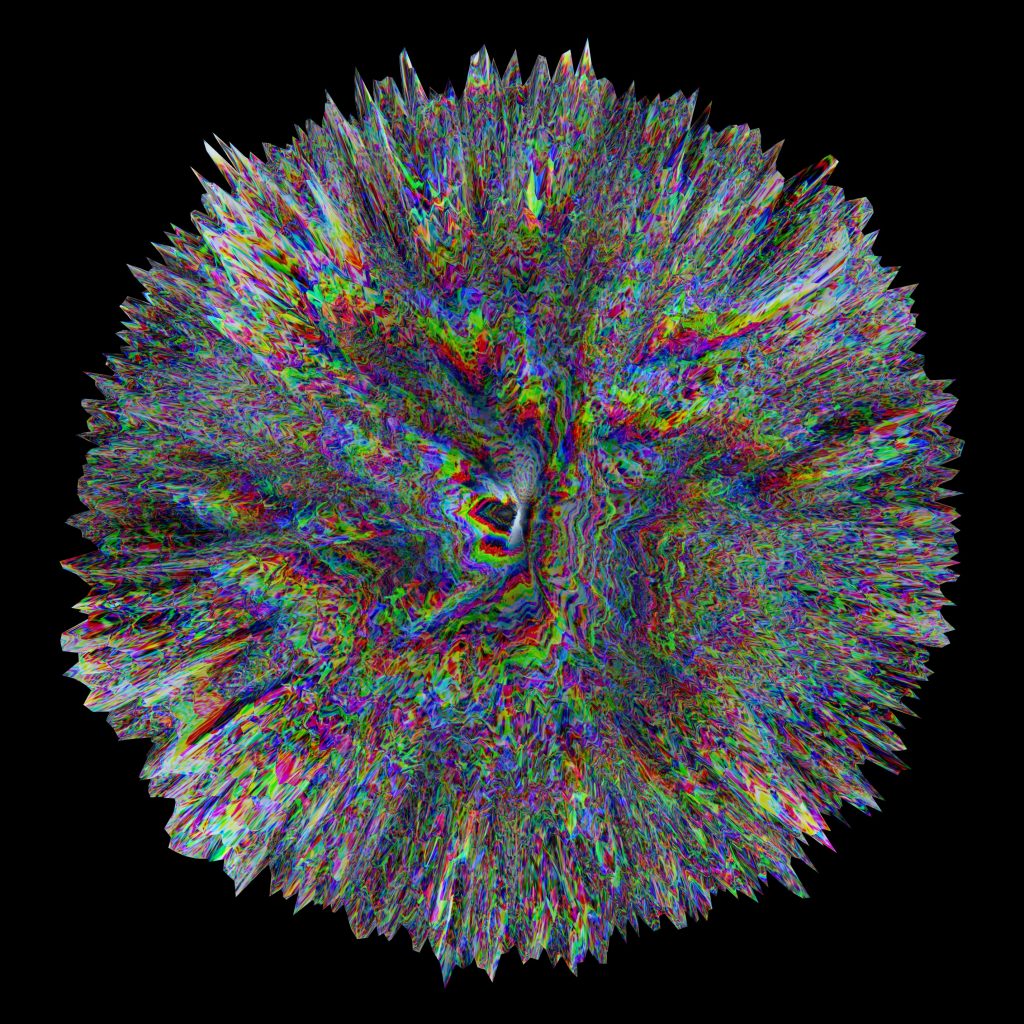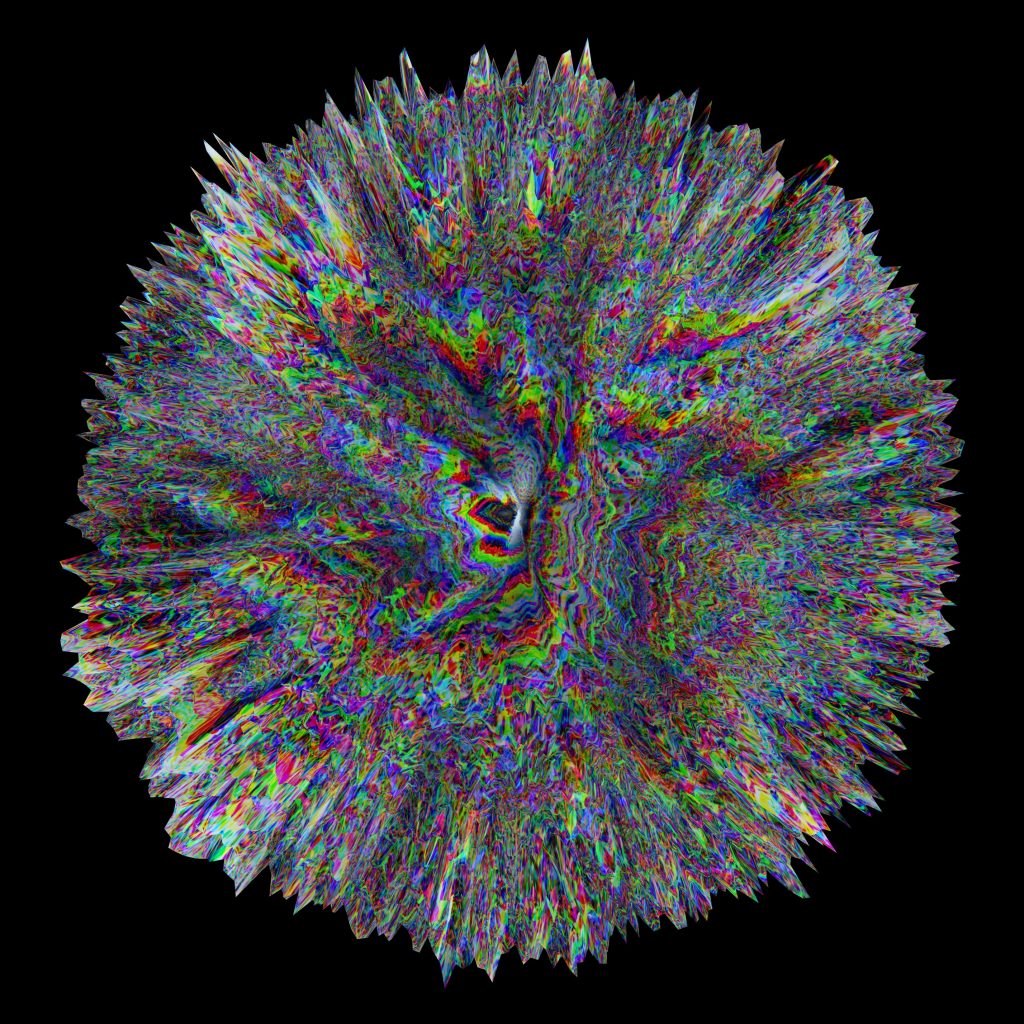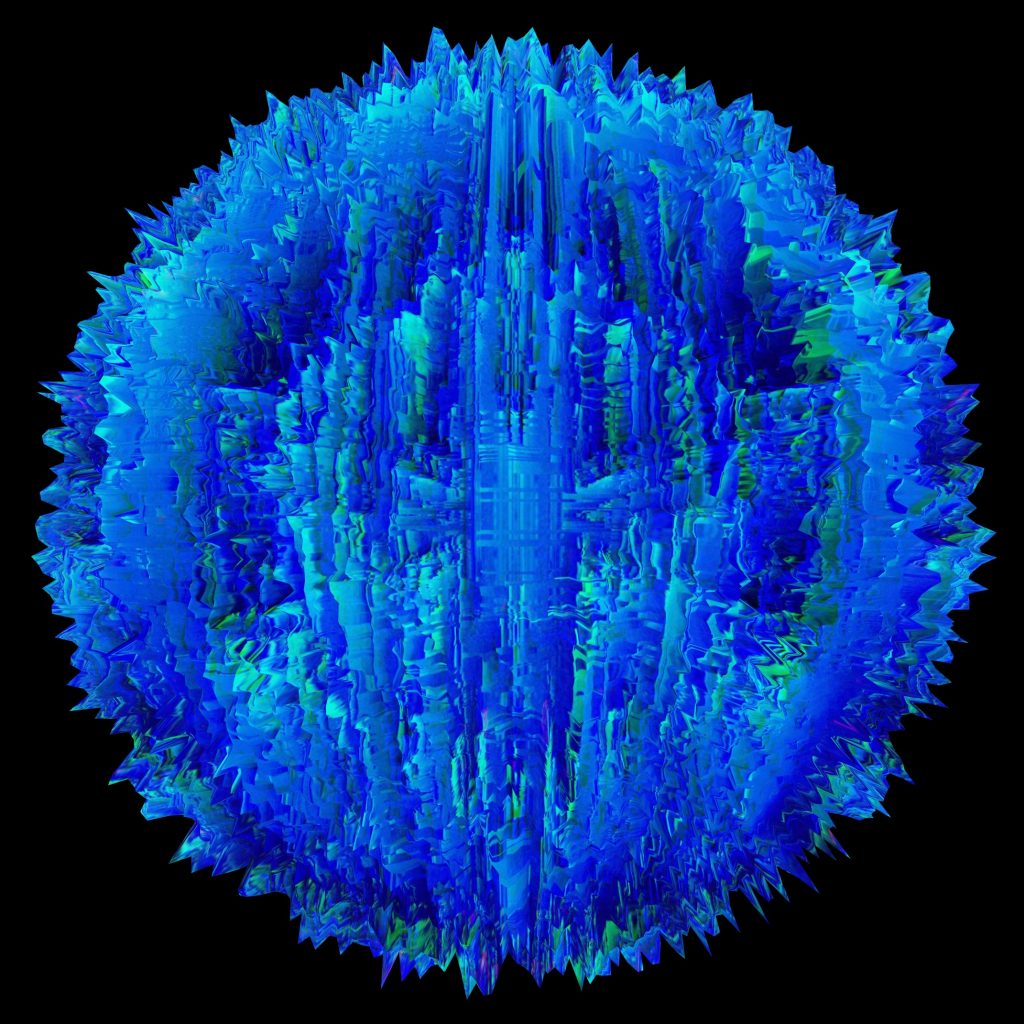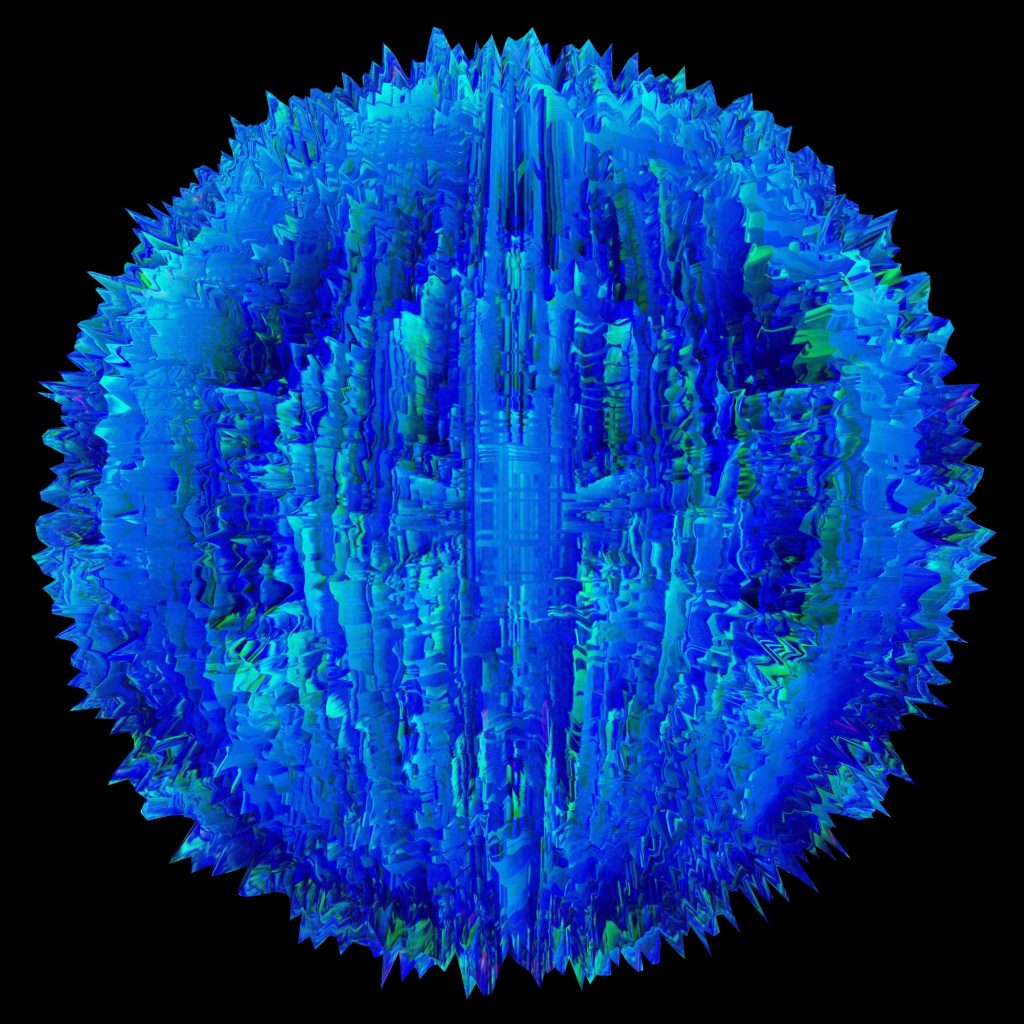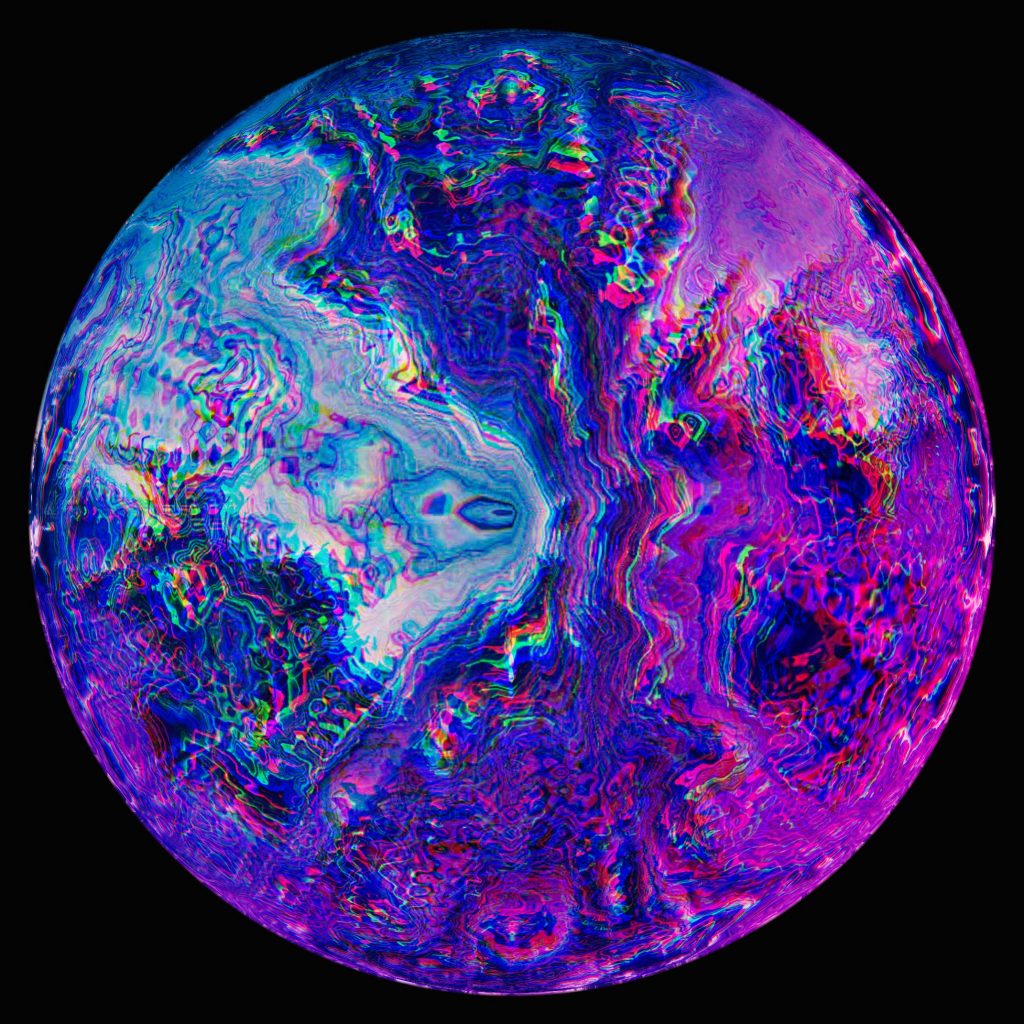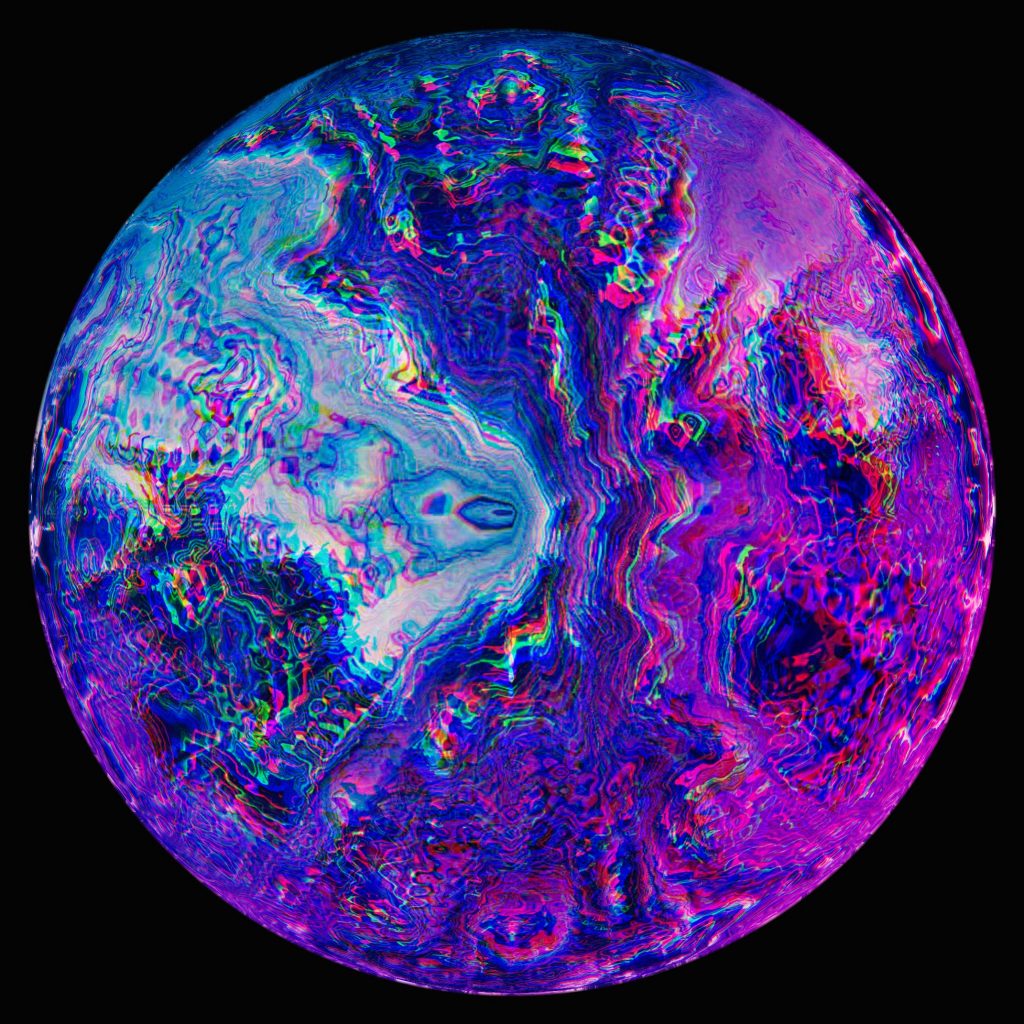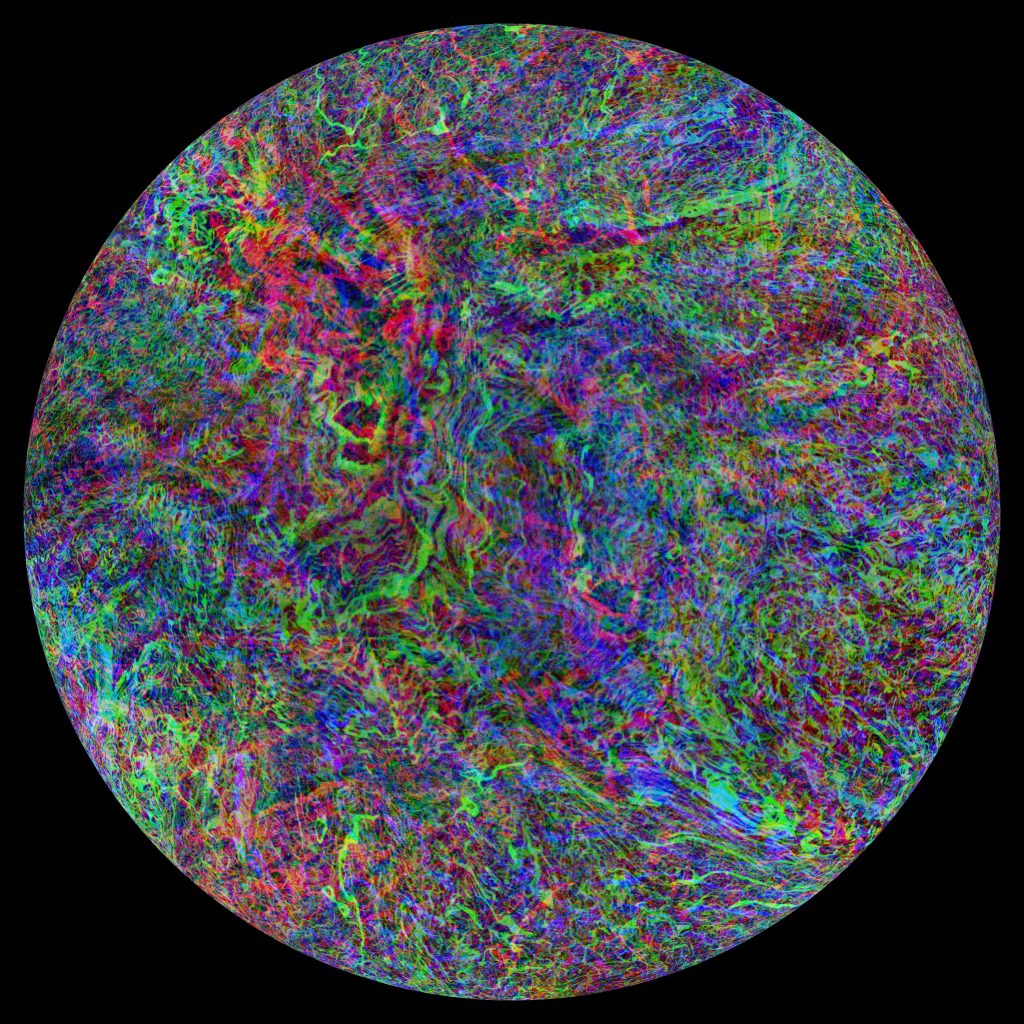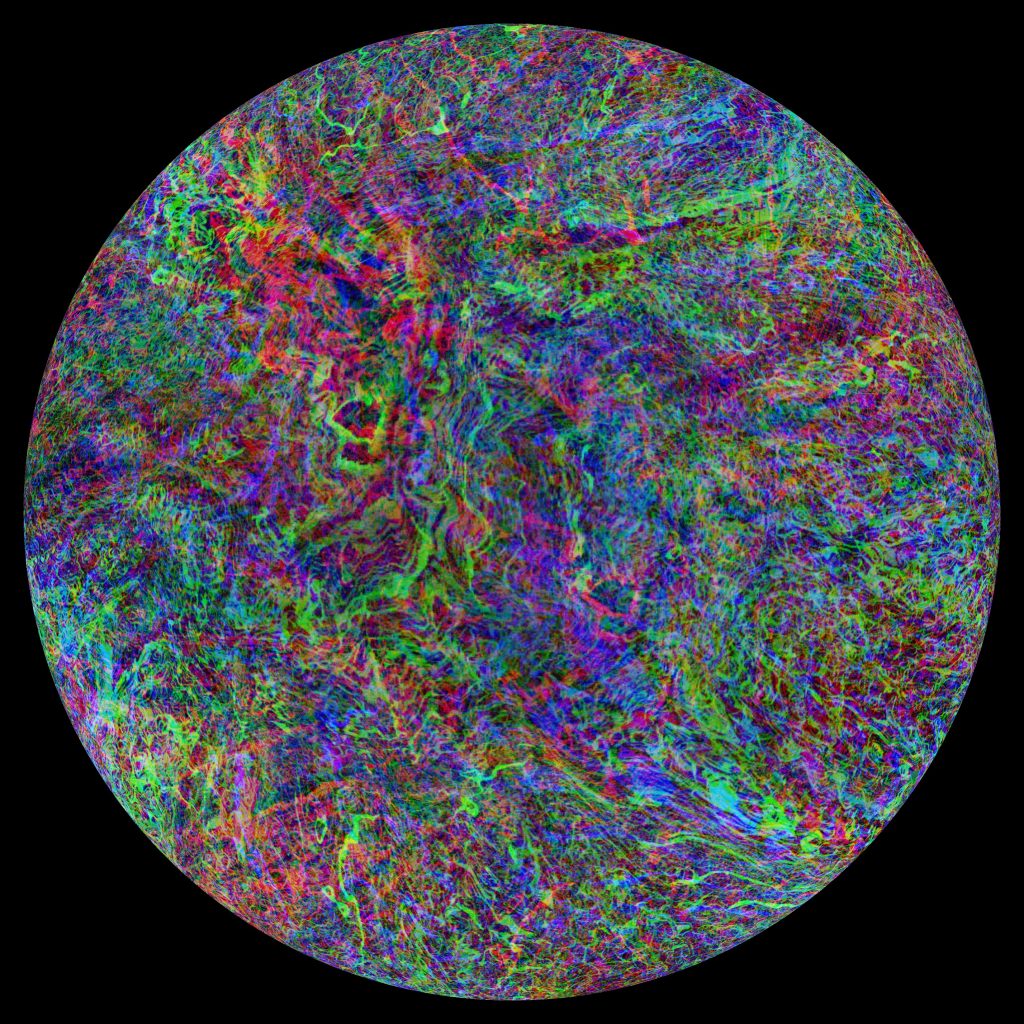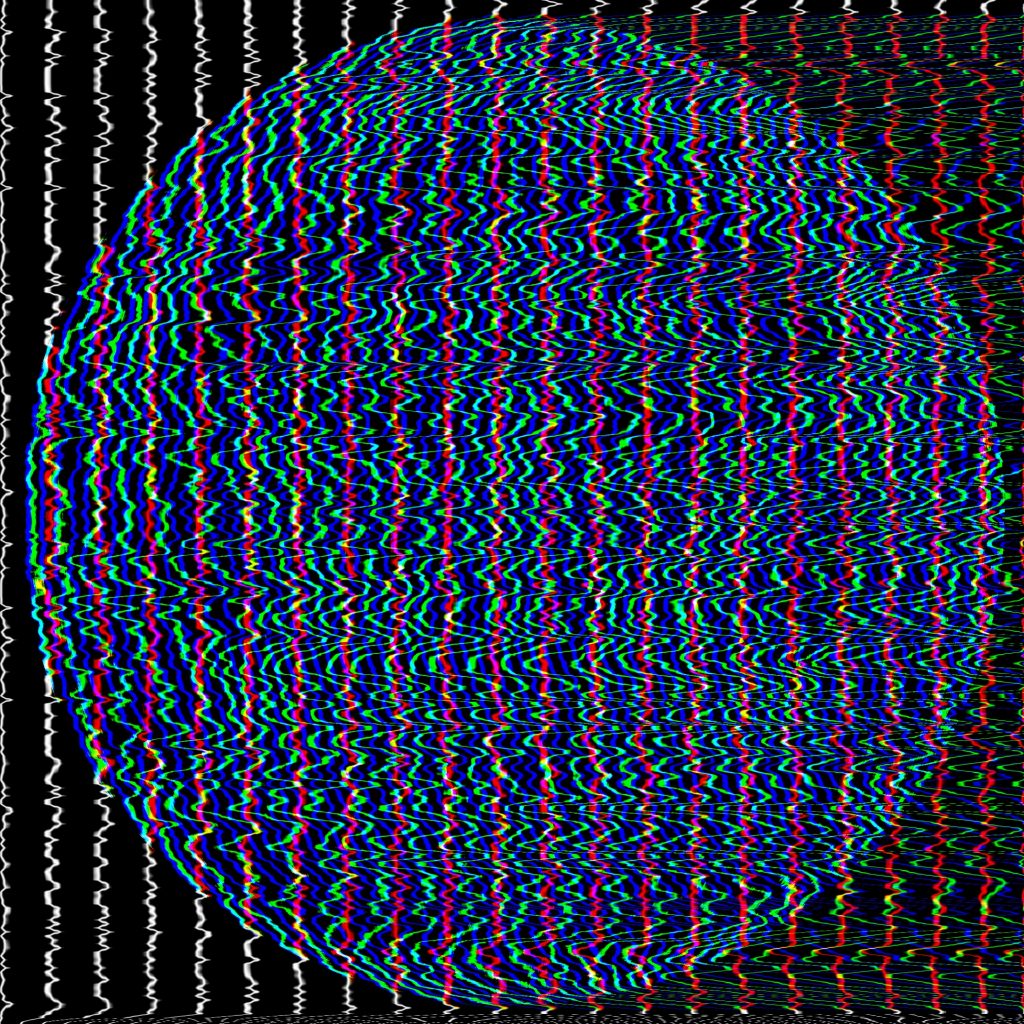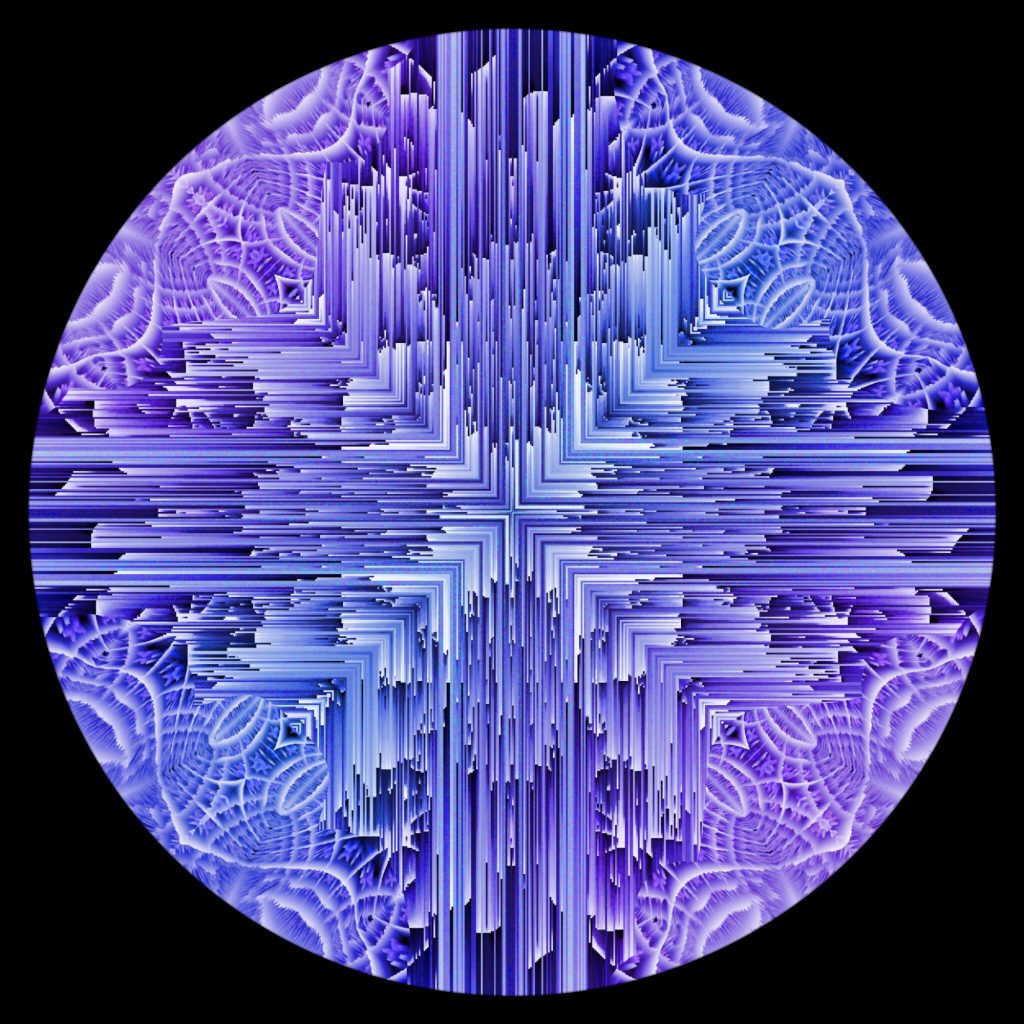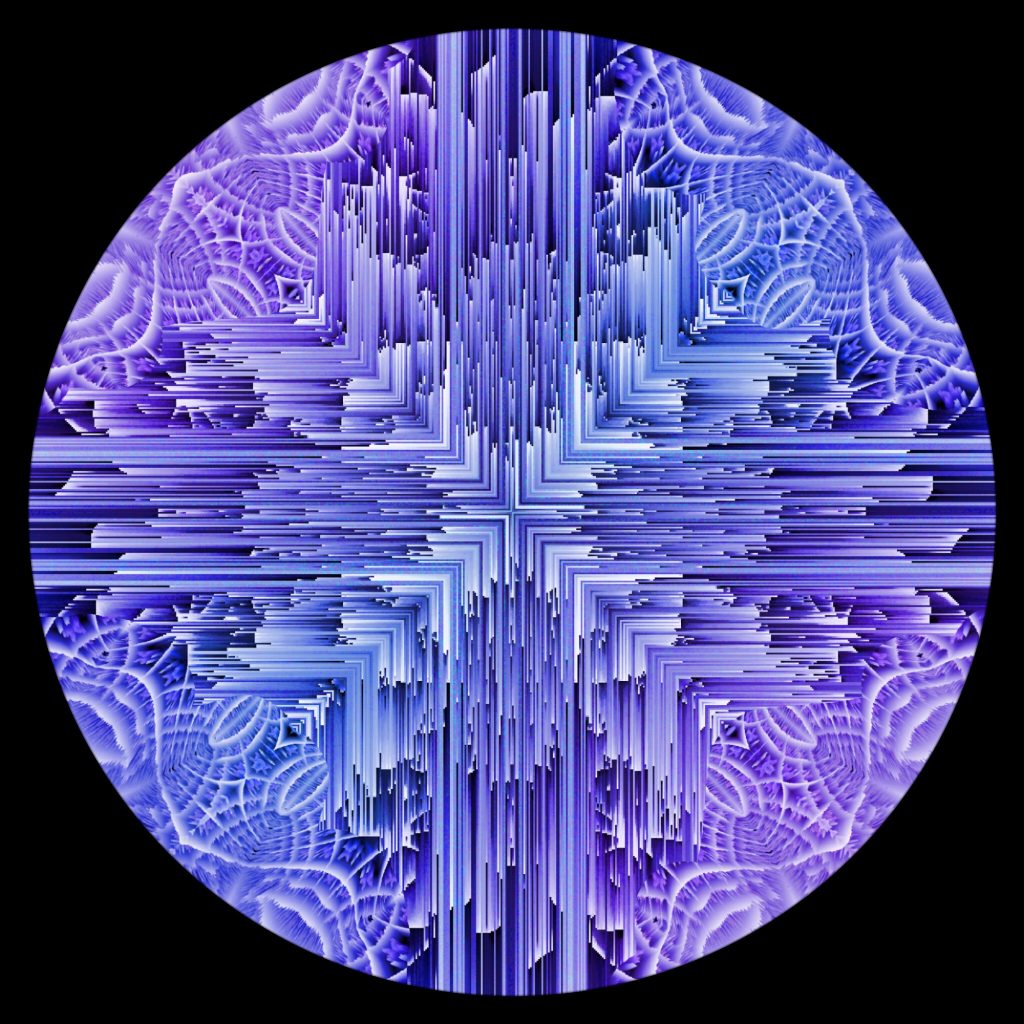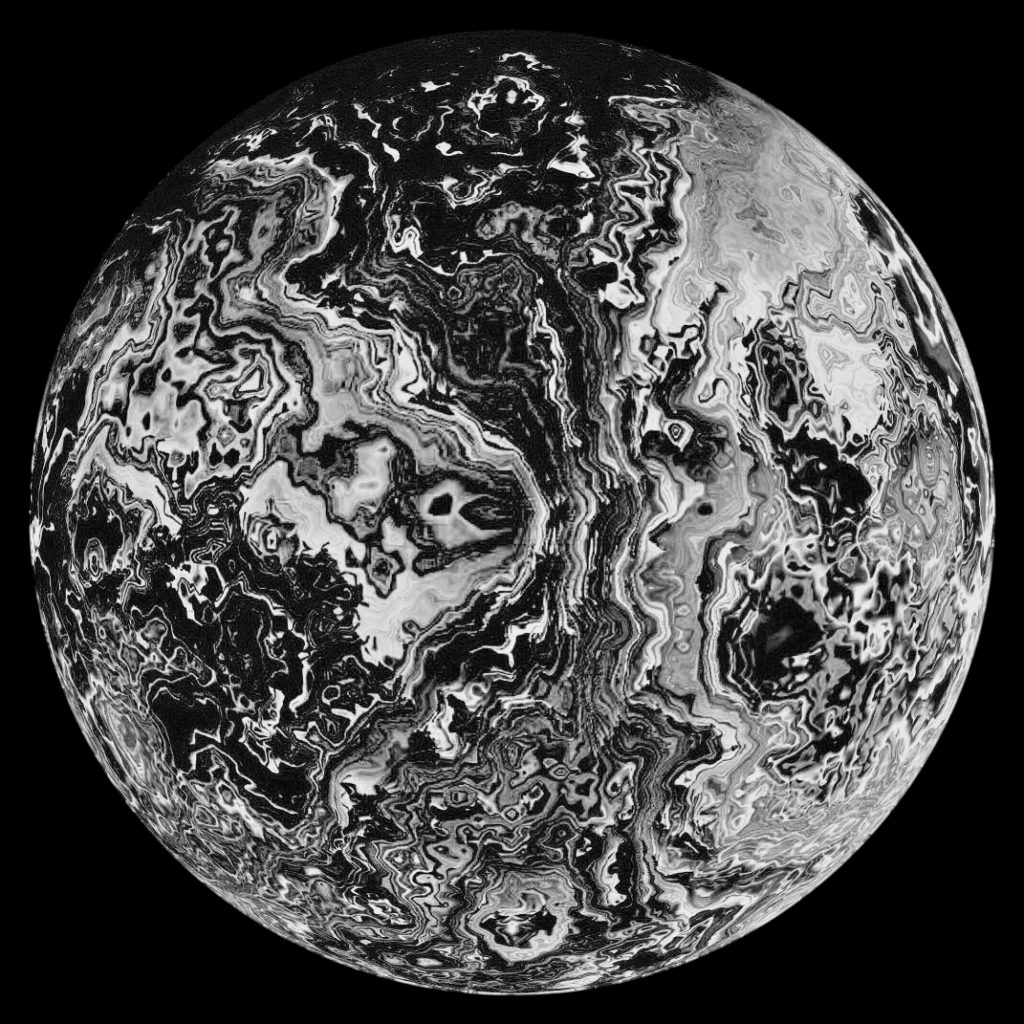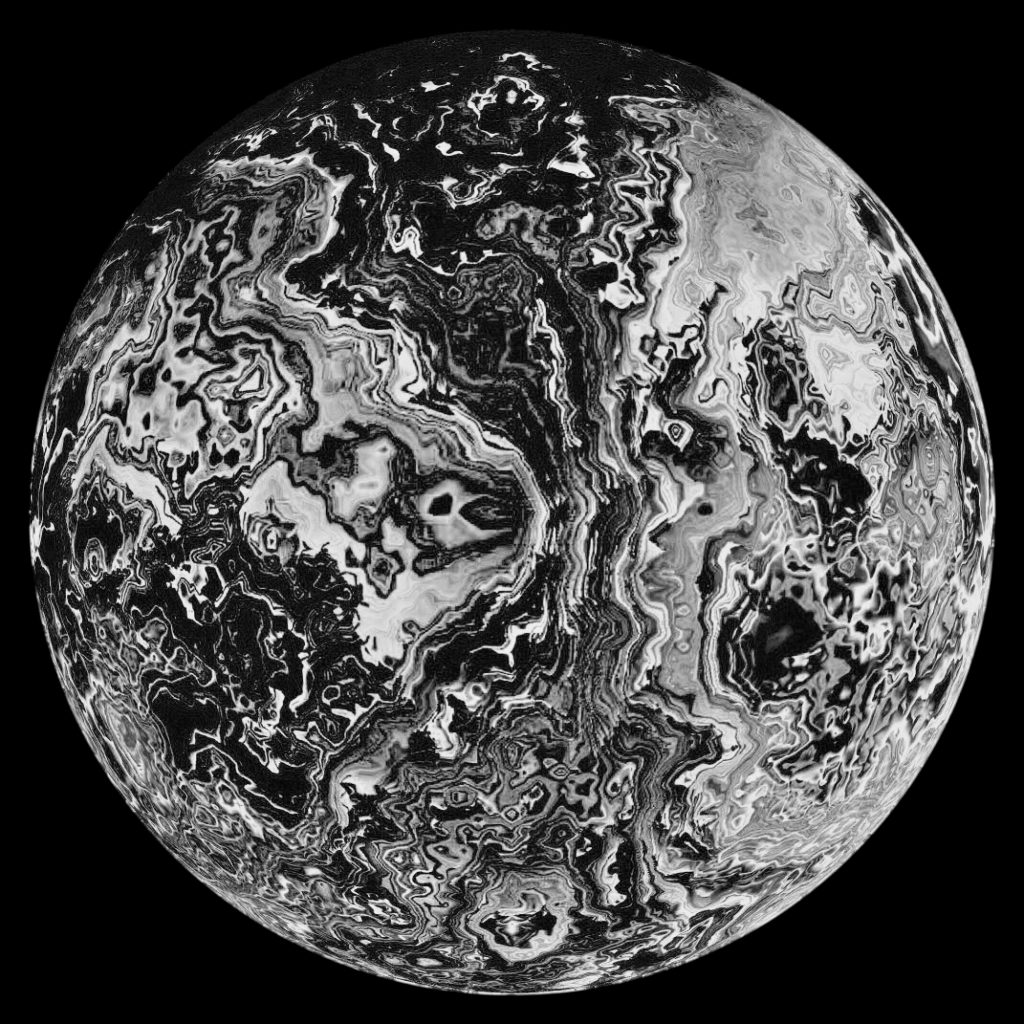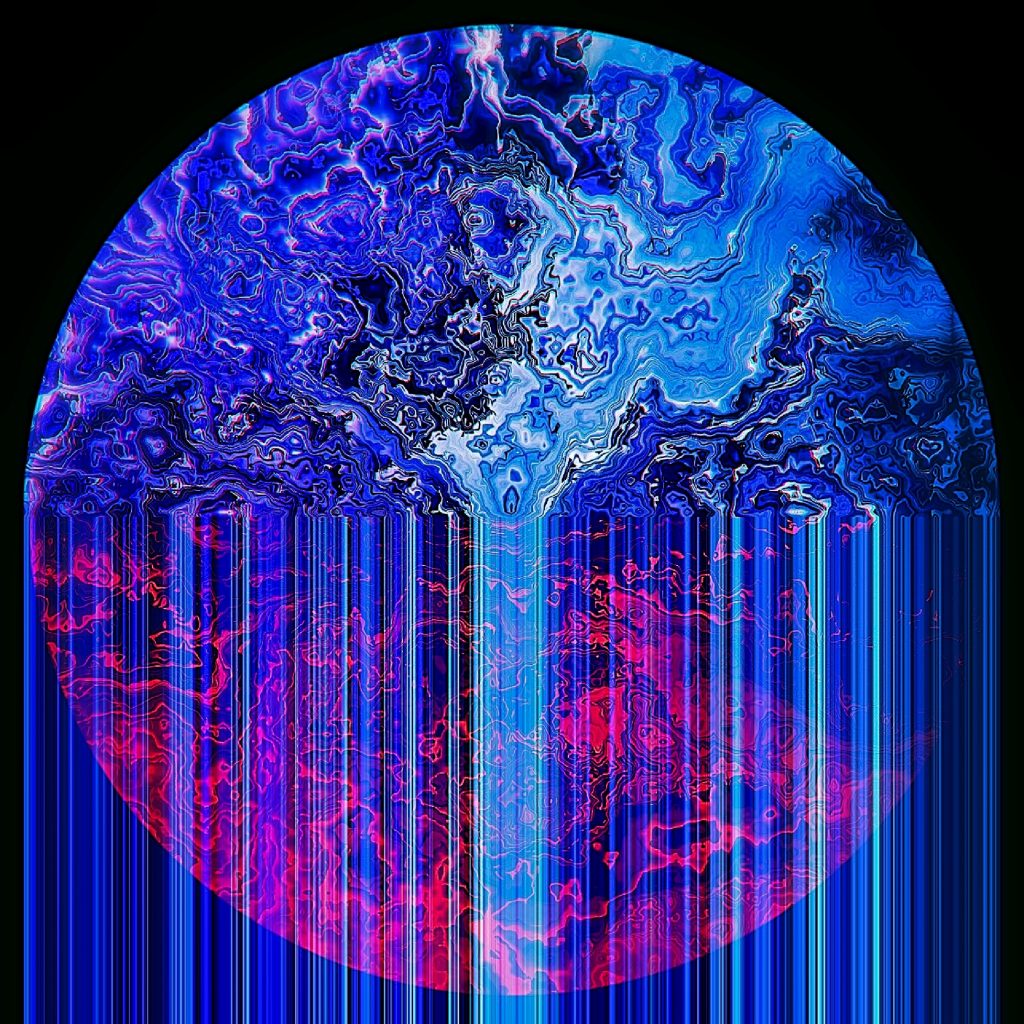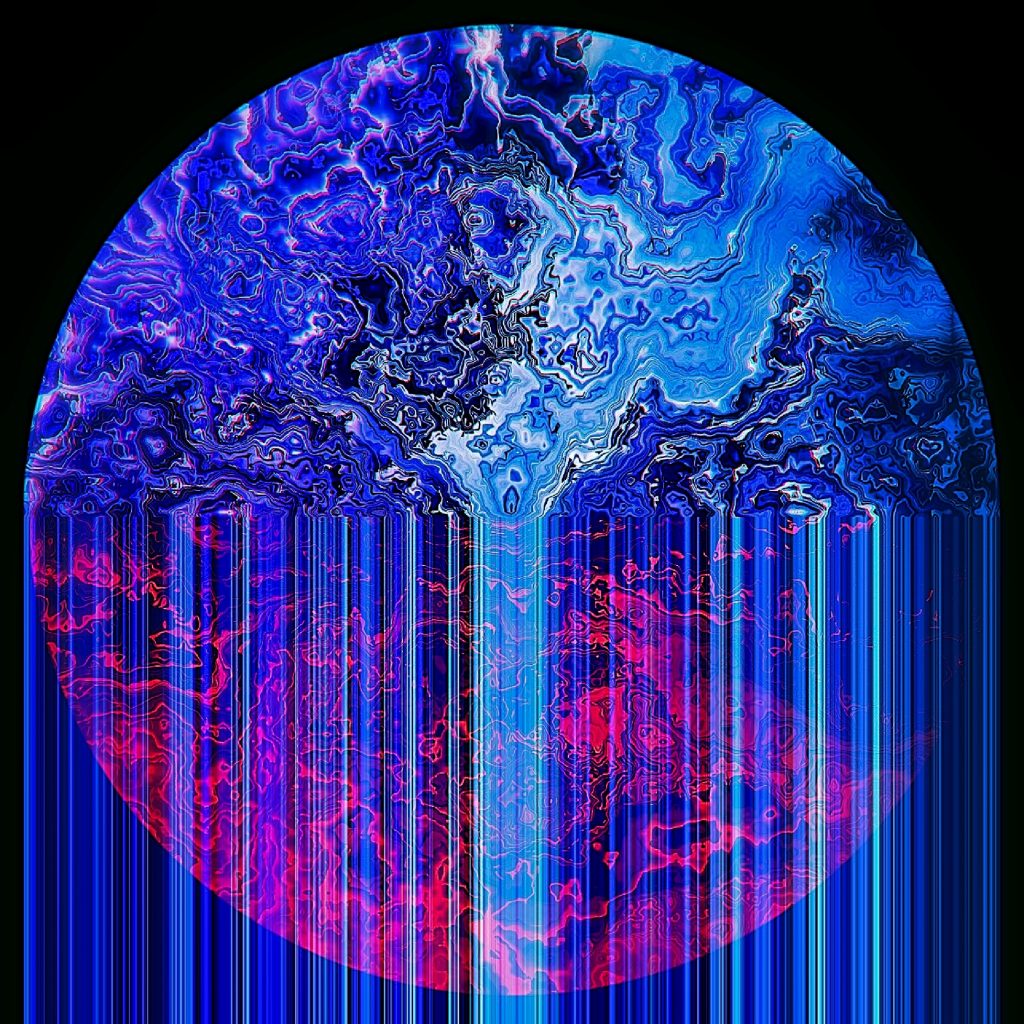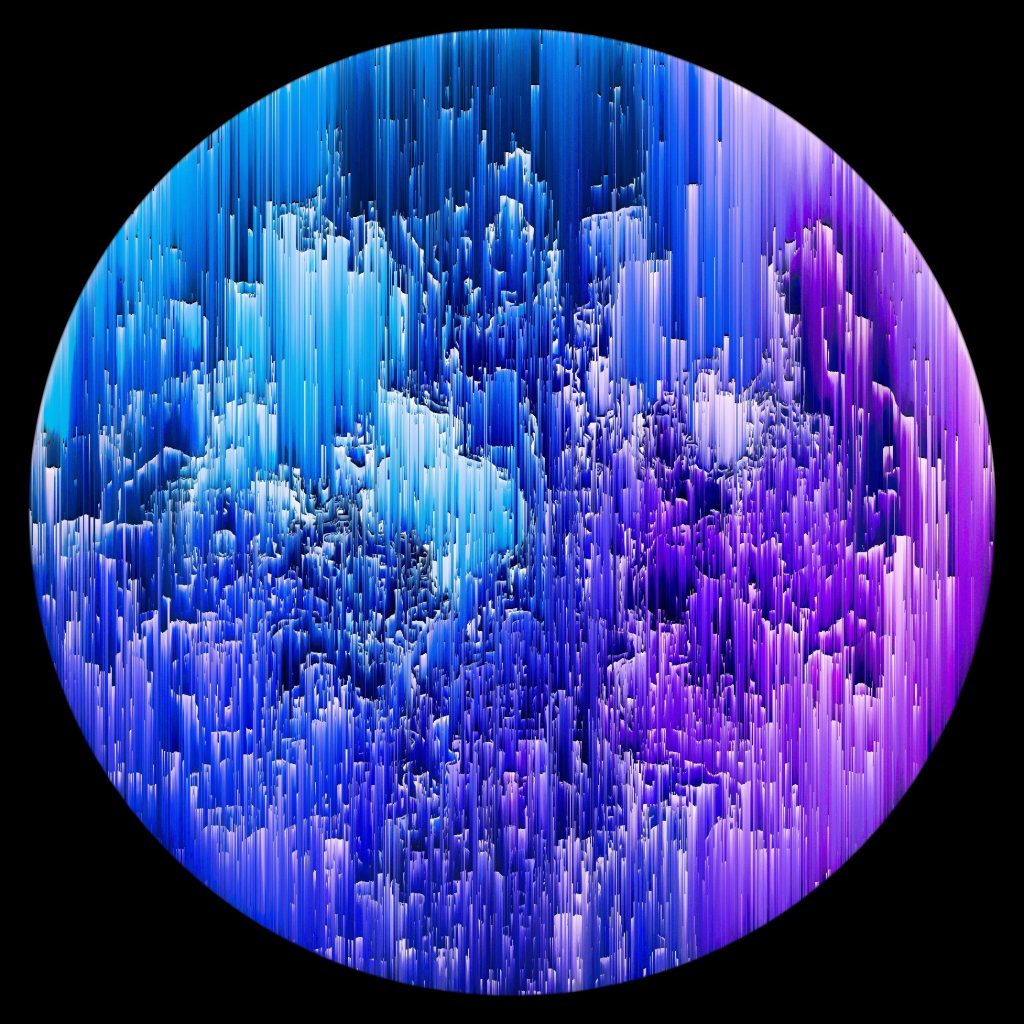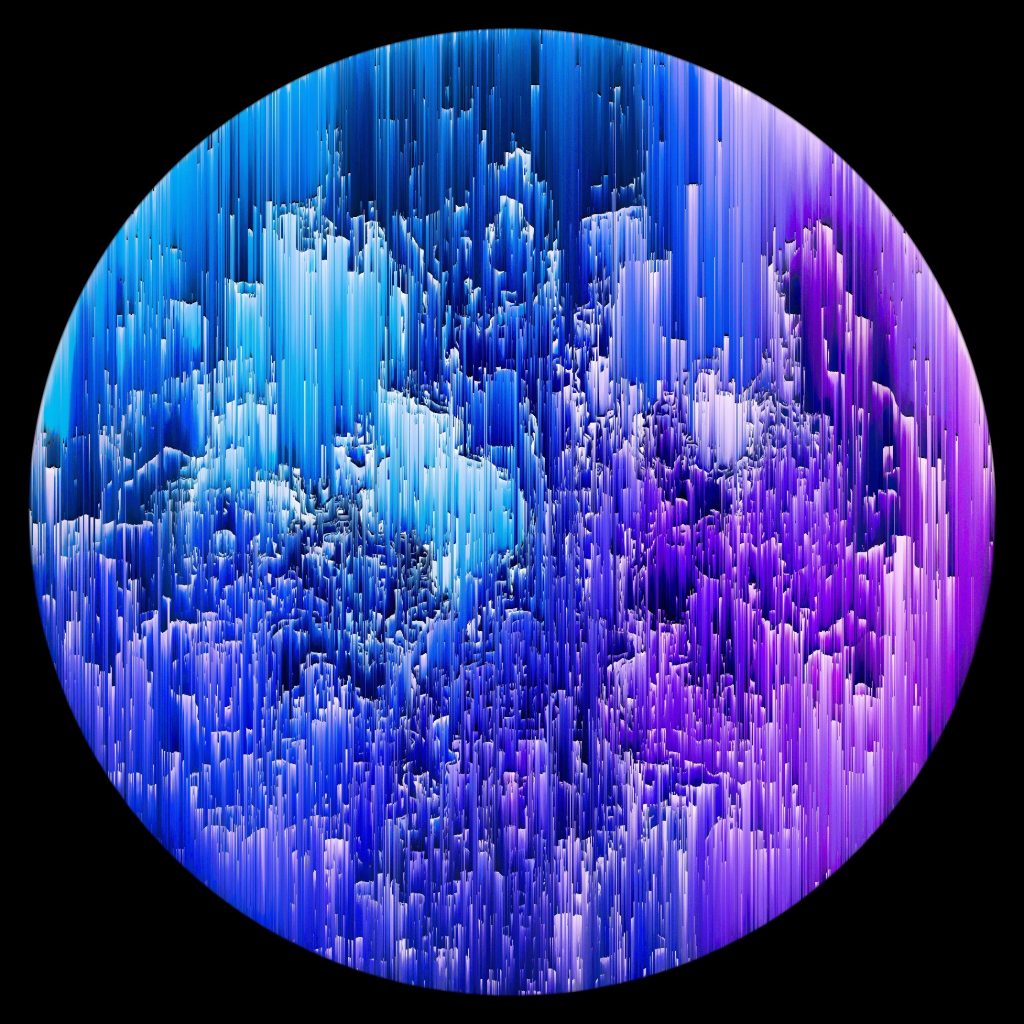 Check out my Steemit post for more infos!
---
#orb #pixelsort #channelshift #glitch #generative #planet #sphere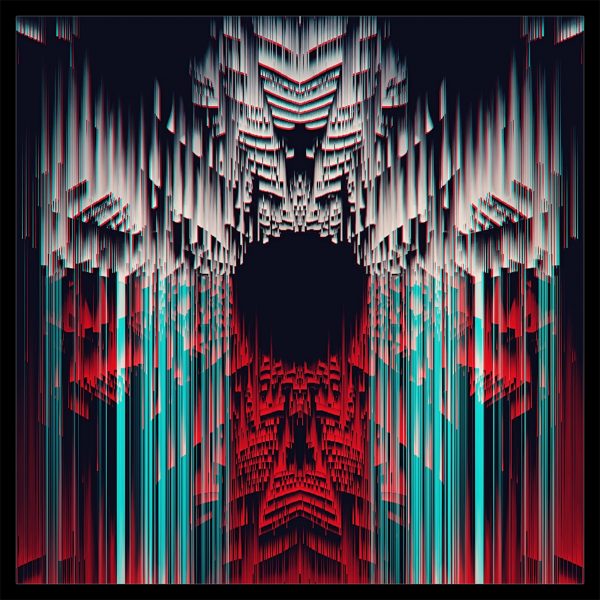 Phoenix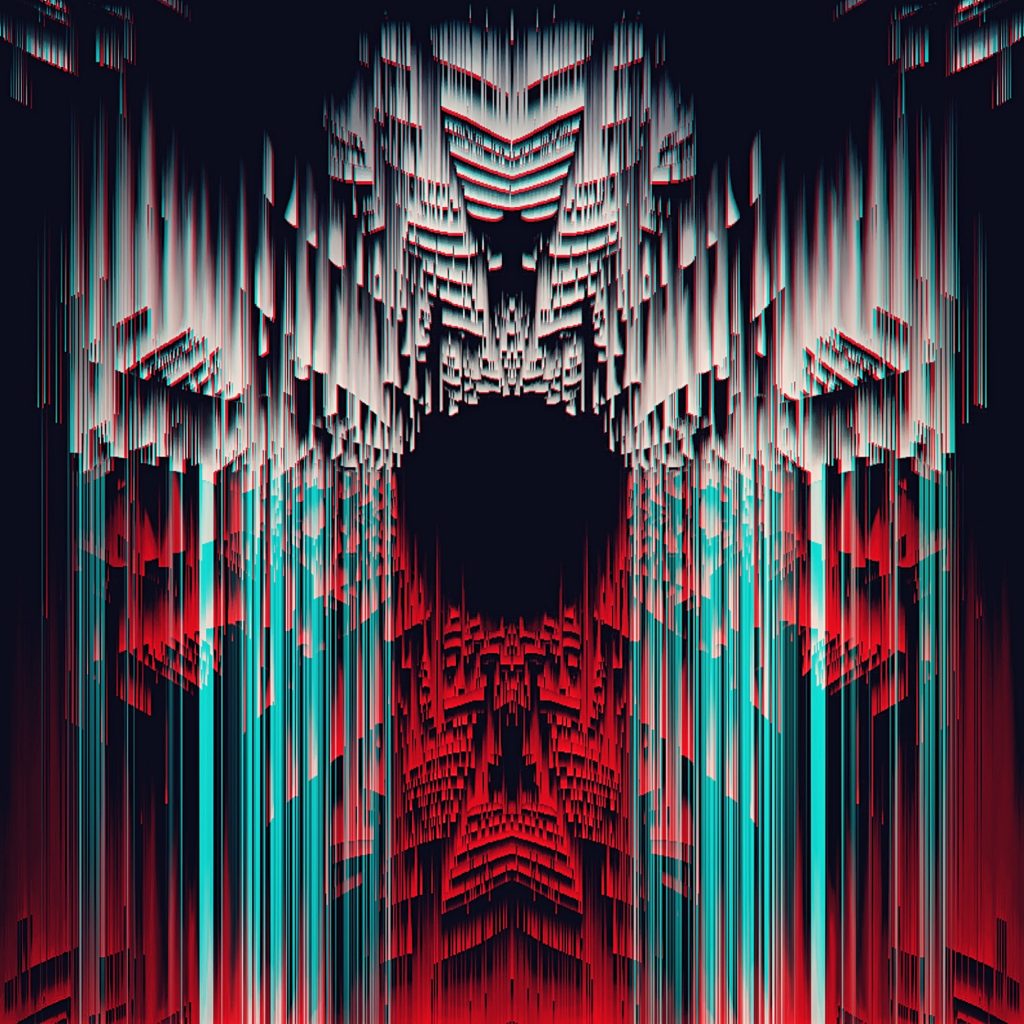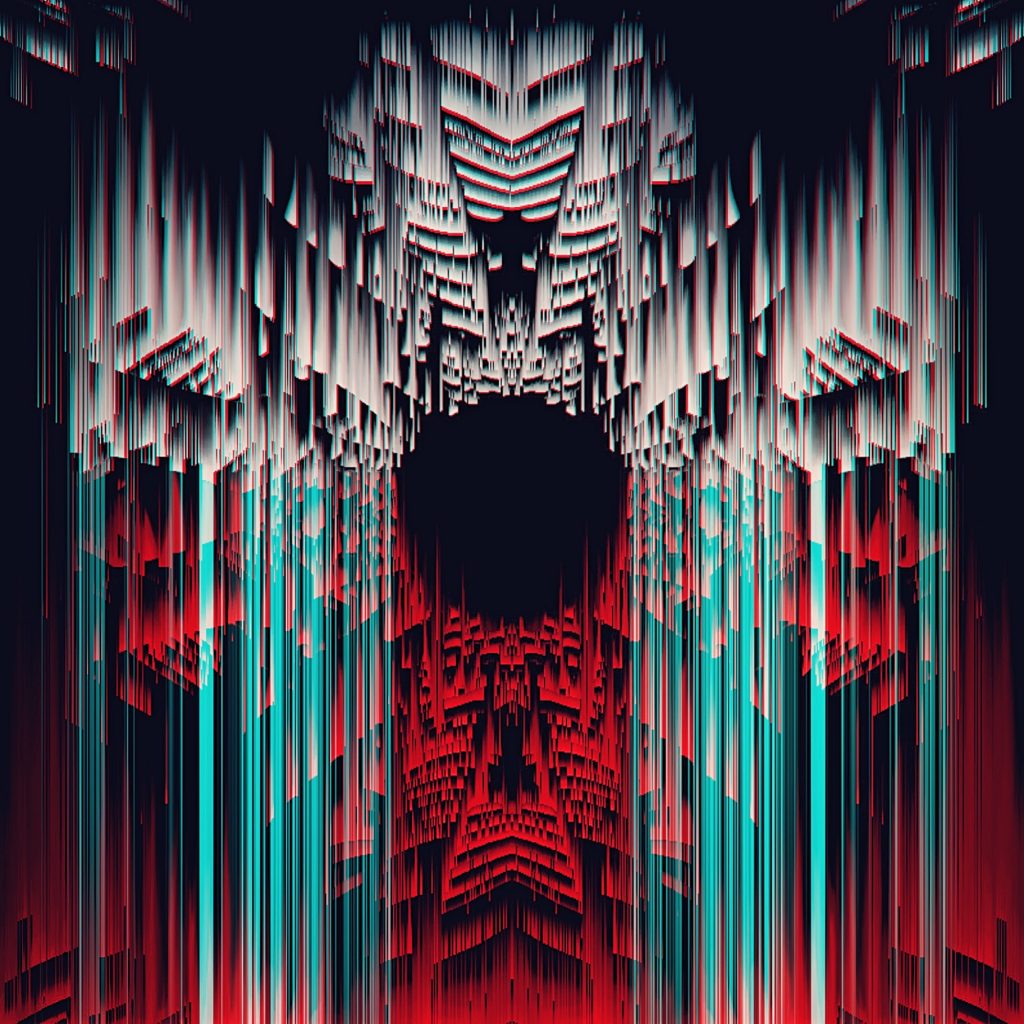 This work is a progression of a digital collage using pixelsort and radiant algorithms. Part of my ongoing #dailyart challenge. Available as a rare edition of 3 at KnownOrigin.
---
#glitch #pixelsort #knownOrigin #cyberpunk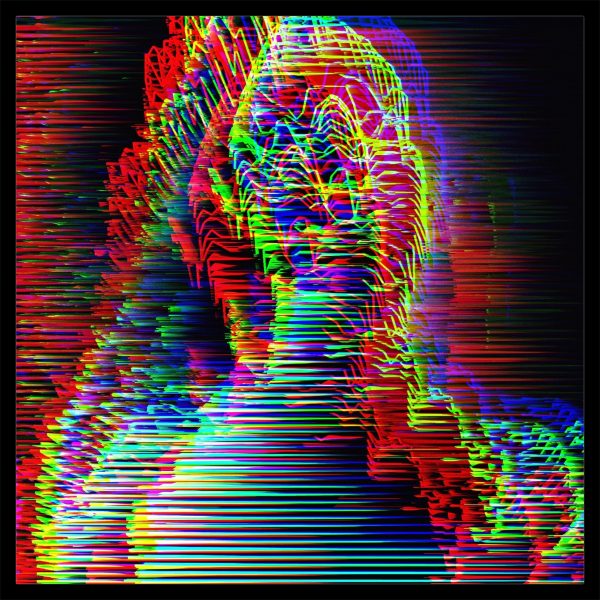 Aligned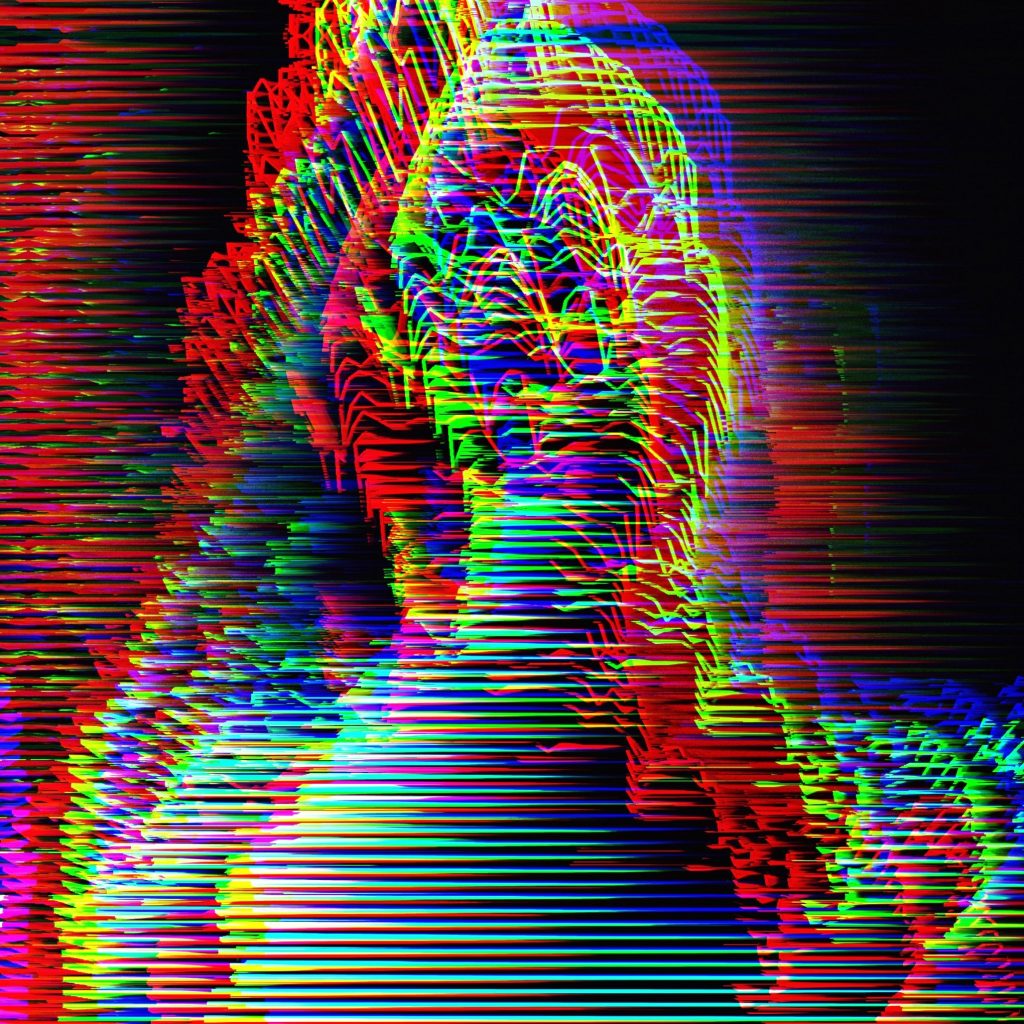 ---
#lineart #glitch #channel-shift
Plastic Queen
This is one of my current glitch artworks, which is, so to speak, at the cutting edge of my creative exploration of digital art.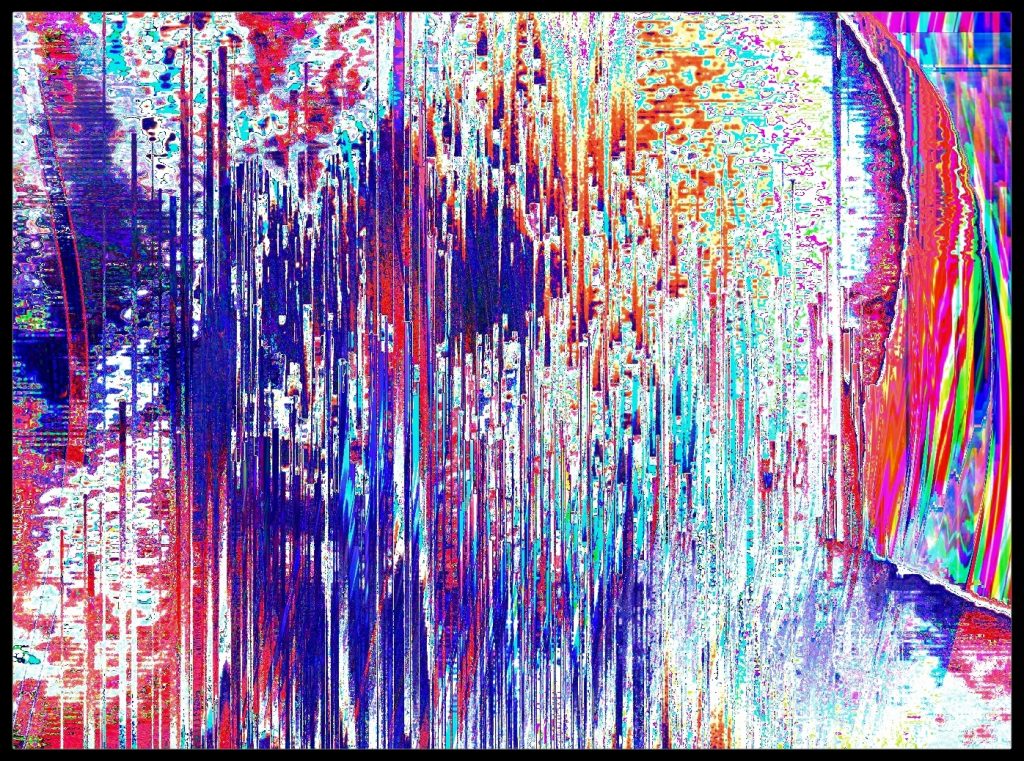 A glitch-portrait of a girl who is confronted with the consequences of increasing social coldness in the fake neon plastic world of the late 80s. After initially fighting unsuccessfully against it, she becomes a "Plastic Queen" when she understands the rules of the game and makes them her own. But then she suddenly realizes, that she is only a piece of crypto art wrapped in virtual plastic…
Available in a rare edition of 3 pieces at MakersPlace.
---
#pixelsort #glitch #abstract #contemporary #makersplace #plastic #videostill #1980s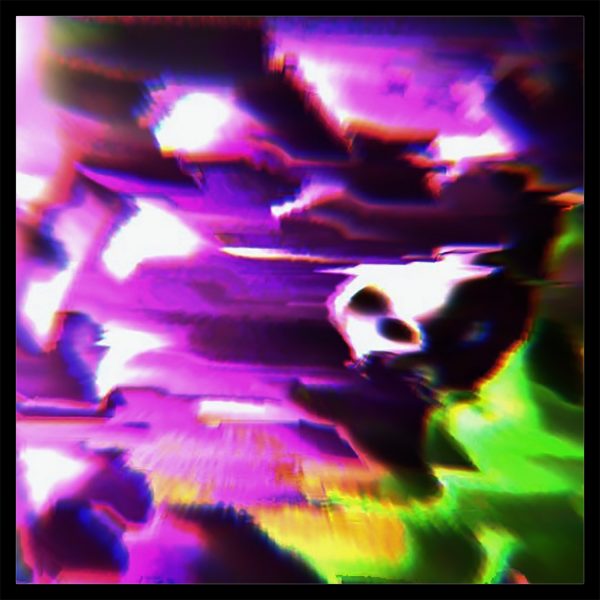 Loosing Myself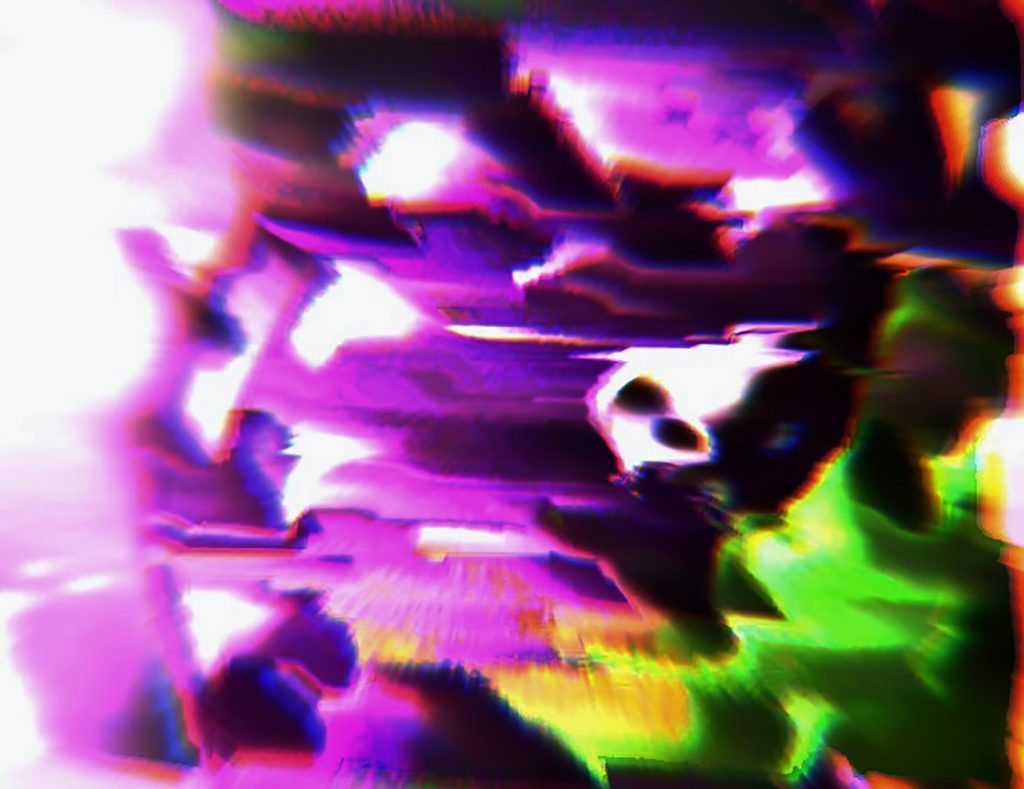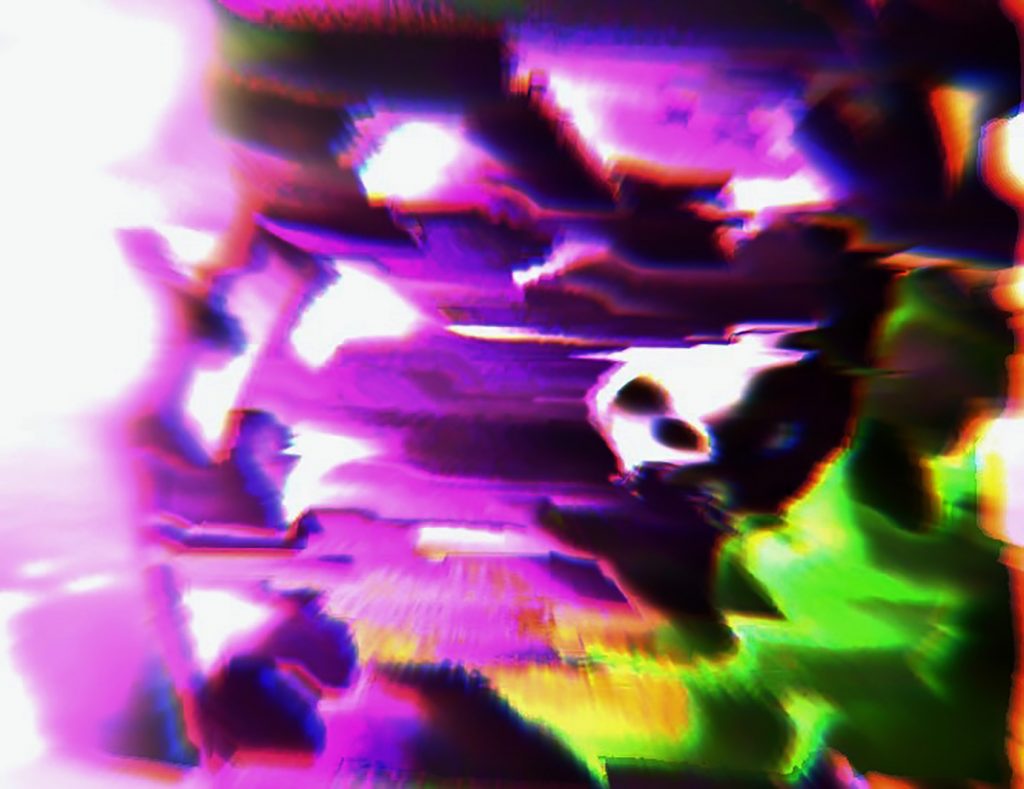 Another glitch based on a video-performance from the 80s. This time, it shows a self-portrait. Available at SuperRare.
---
#body-painting #colour #glitch #hi8 #performance #portrait #self #video-still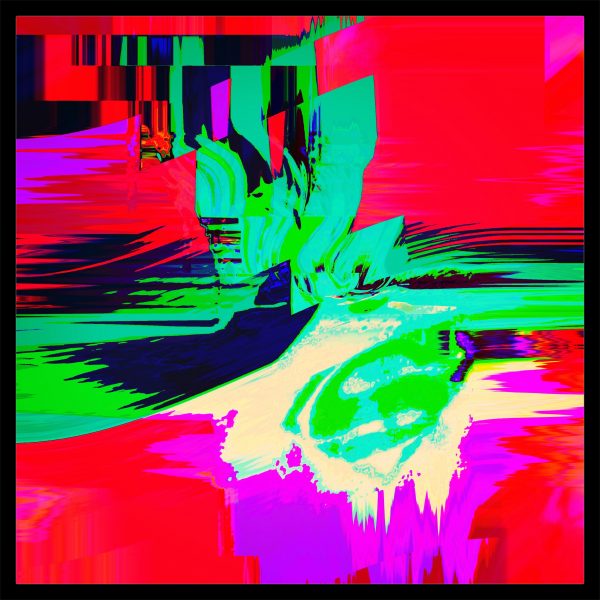 O Superman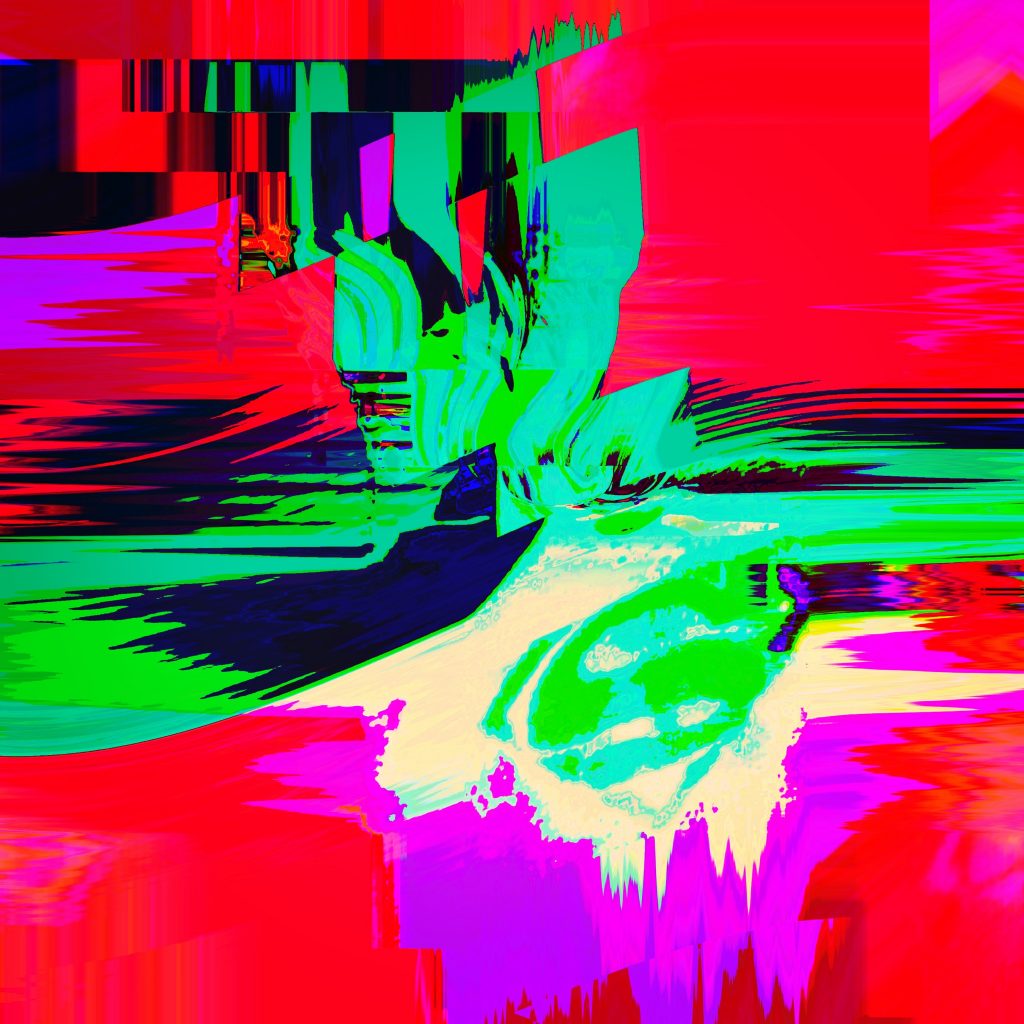 "Yes, it's Superman – strange visitor from another planet who came to earth with powers and abilities far beyond those of mortal men."
---
#colour #contemporary #cyberpunk #glitch #glitchart #glitchpop #popart #superman #vaporwave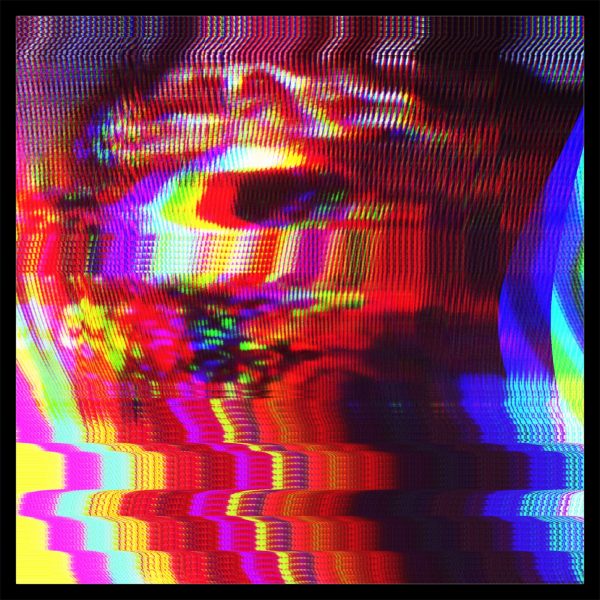 Breaking Bad
A glitch version of my favourite scene from the Breaking Bad series. It's the moment Gustavo Fring dies.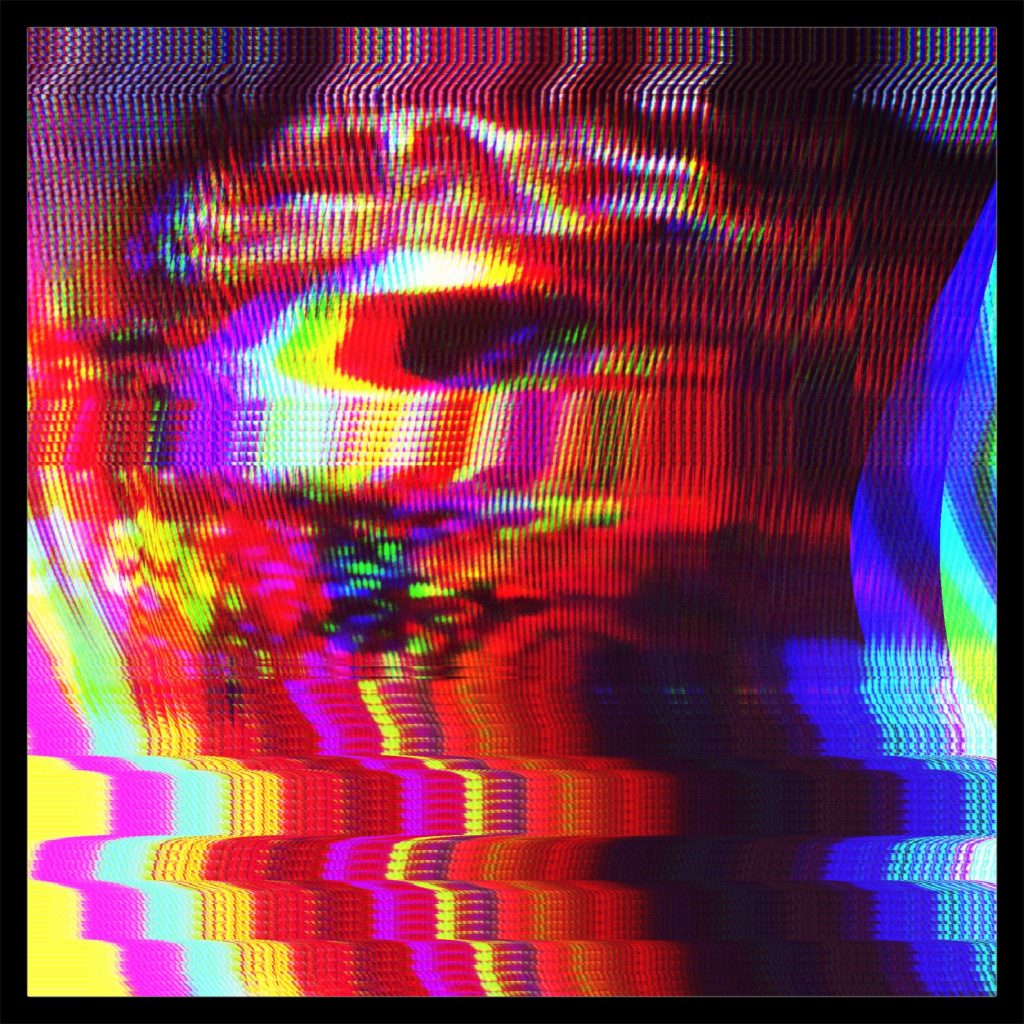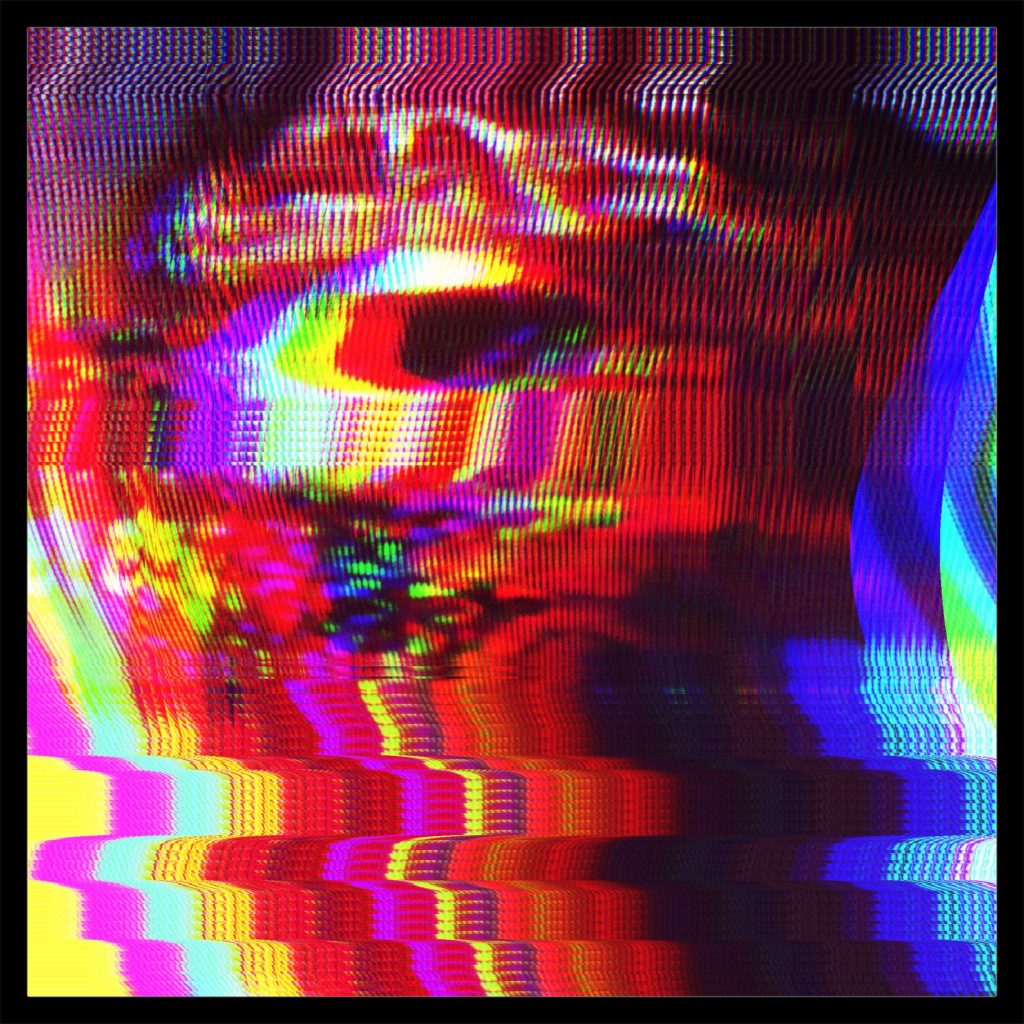 Available as a rare crypto-art token at SuperRare.
---
#bad #breaking #colour #glitch #gustavo #pixel #series #tv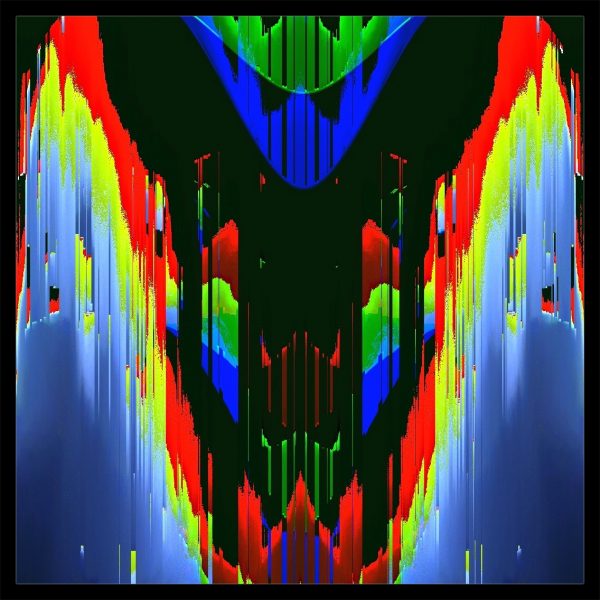 Discordian Predator
A glitch animation.
Available as a rare cryptoart token at SuperRare. 
---
#animation #gif #glitch #superrare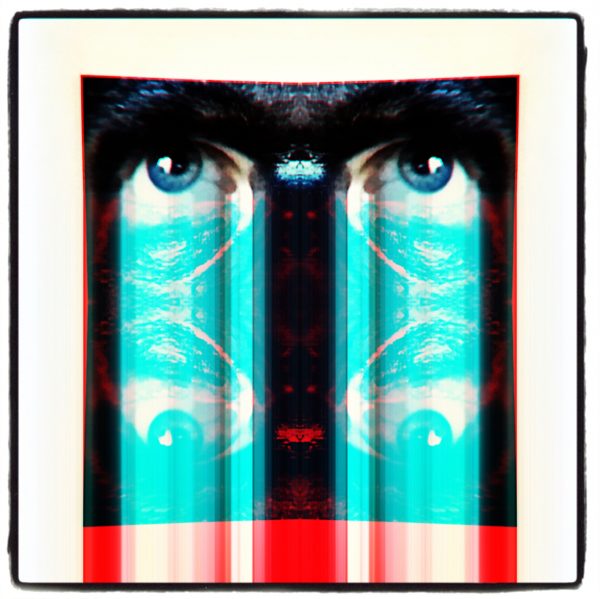 Future Past
This digital glitch-collage is based on a video still of a performance, I did in the late 80s and has been developed through various algorithms.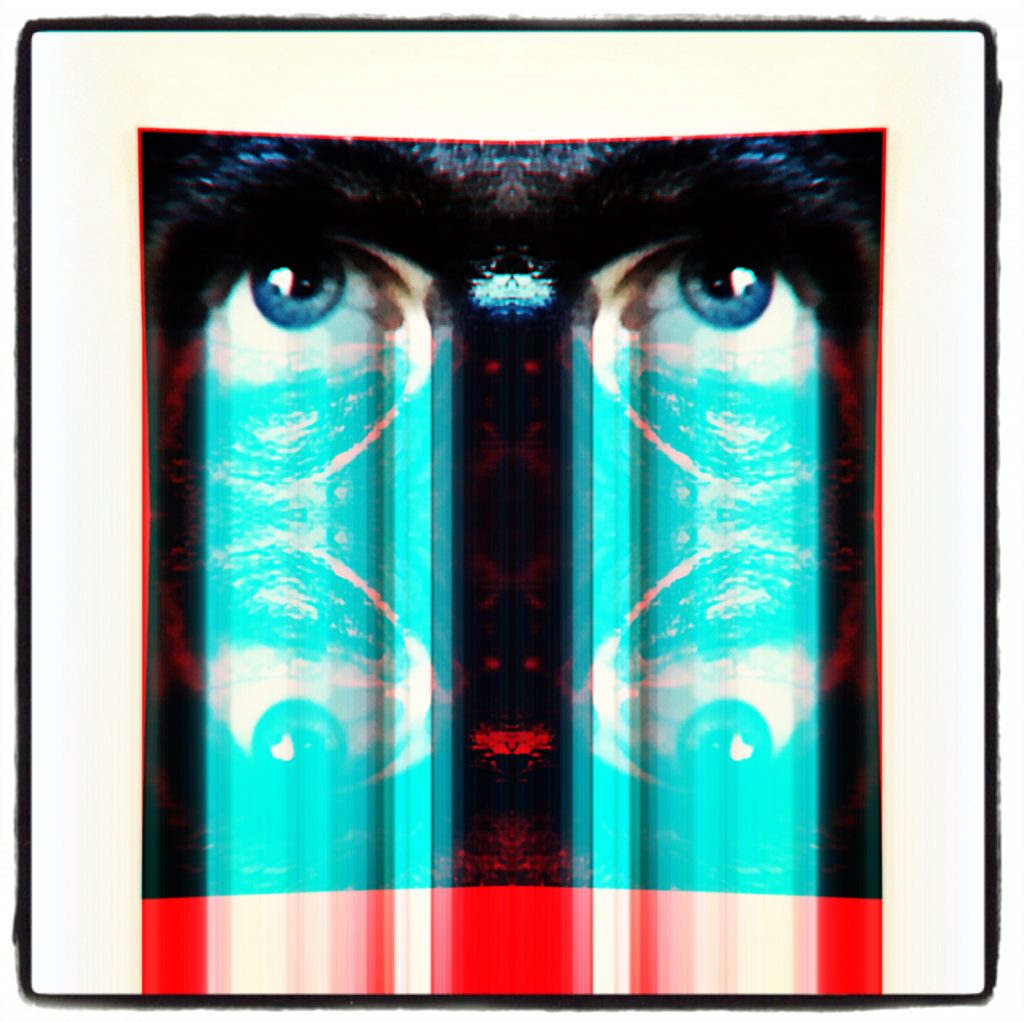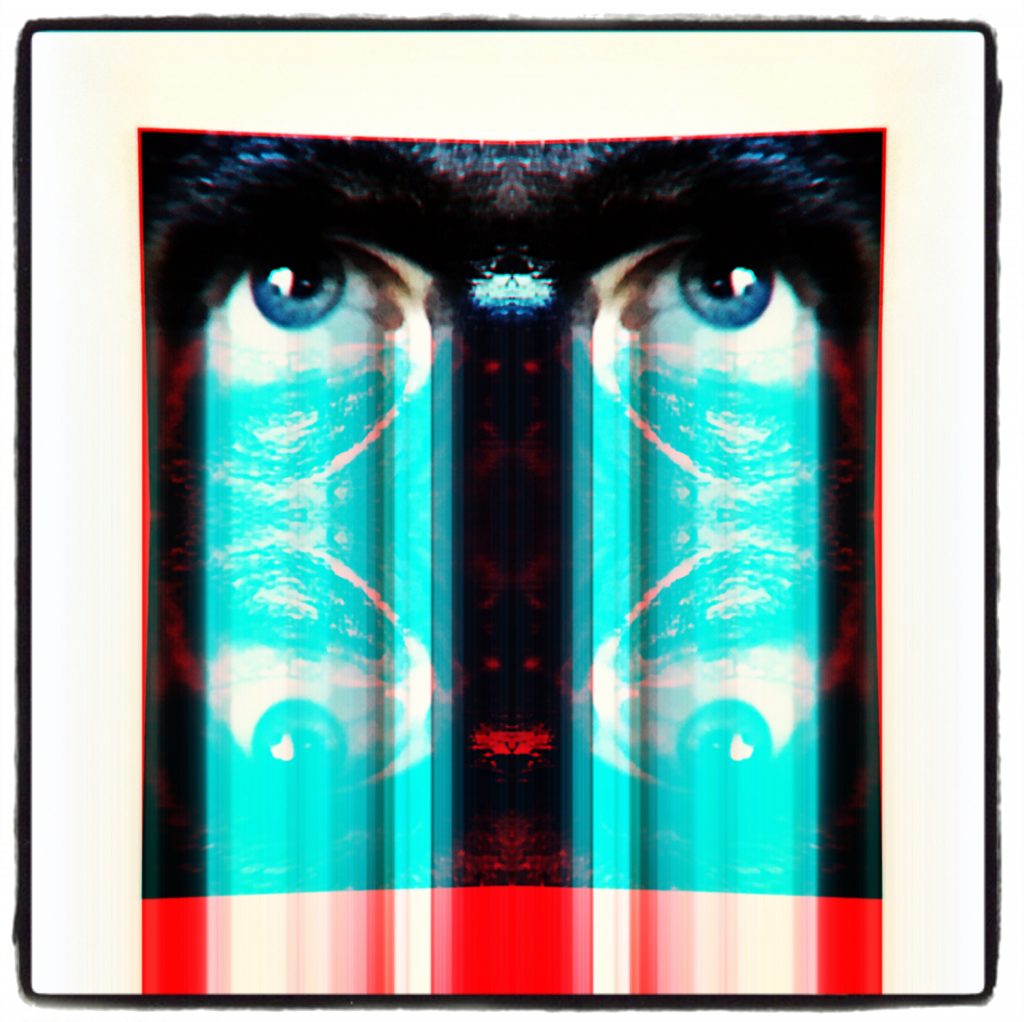 "While looking back, I'm trying to vault my former self into the age of crypto-art."
Sold at SuperRare, but you can still bid on it.
---
80s #collage #digital-self #eyes #future #glitch #glitch-art #human #male #mirroring #past #reflection #self-portrait #video-still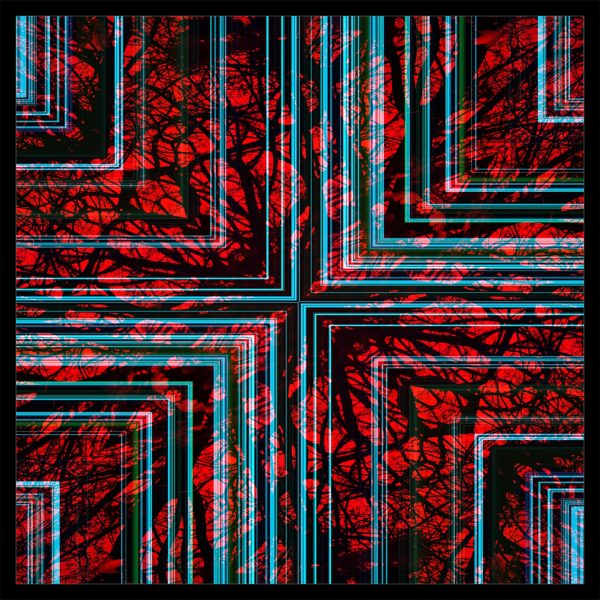 Fear causing Ripples
The artwork is based on a smartphone photography of a tree, that went through various image manipulation processes like tinting and mirroring.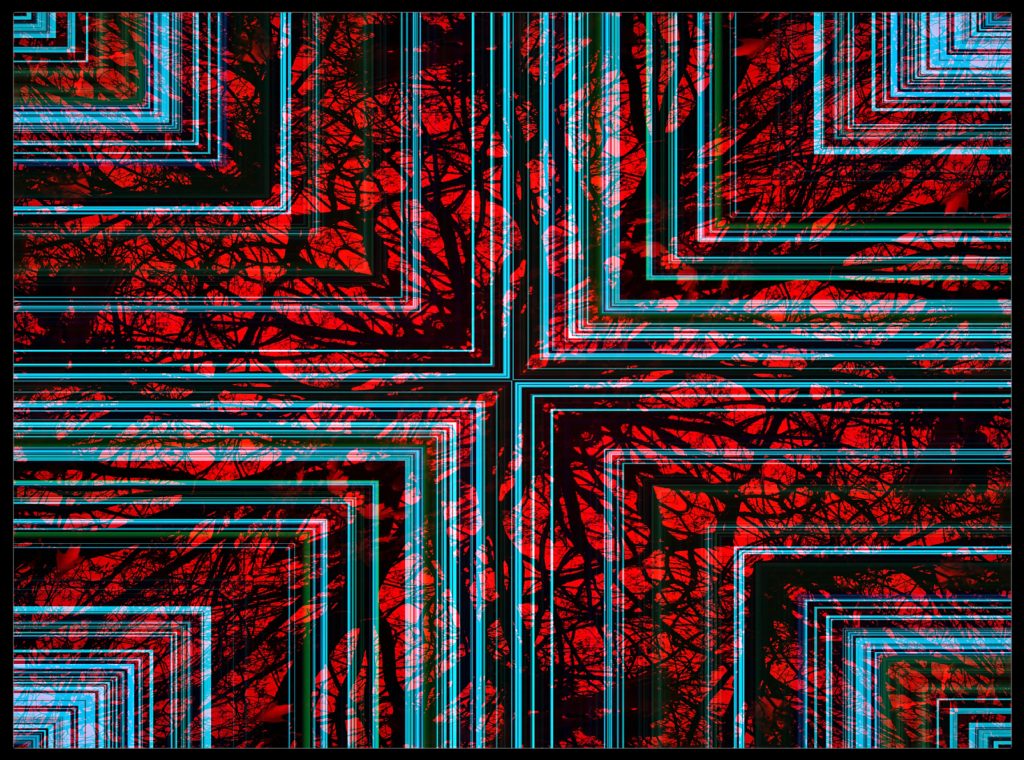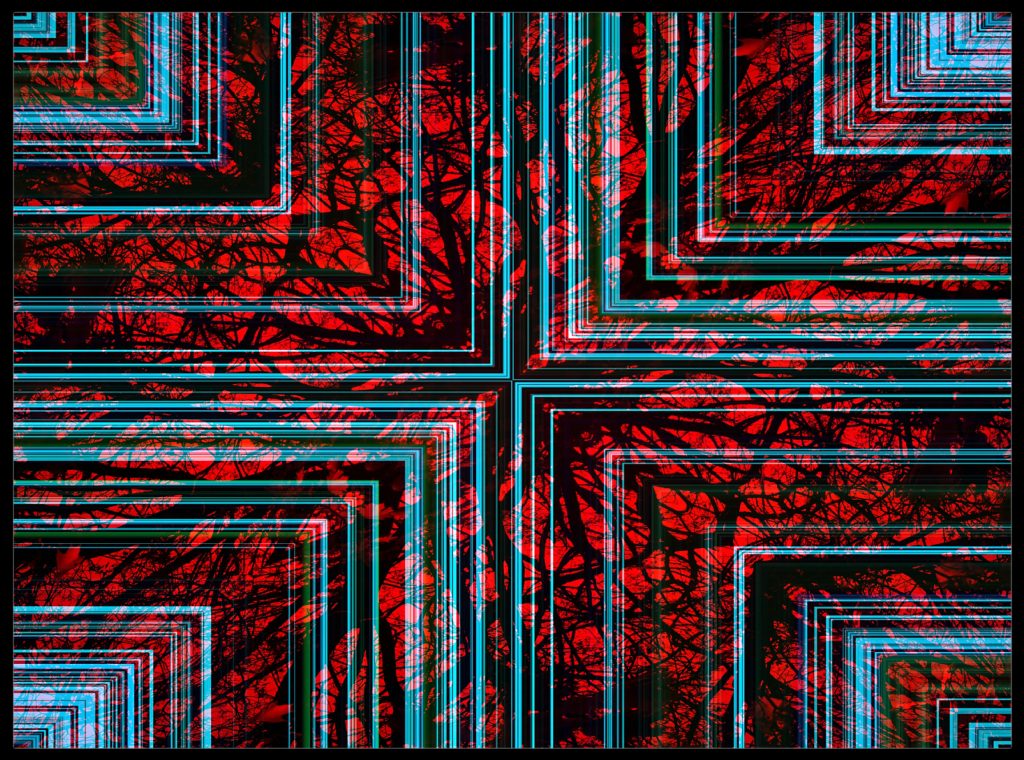 The title is inspired by a line of the song "Fear" by Sade, which goes like this: "Blue is the colour of the the red sky."
Available at SuperRare.
---
#blue #collage #colour #digitalart #lines #mirroring #photography #red #sky #tree
Guardian Triptych
A cyberpunk glitch triptych.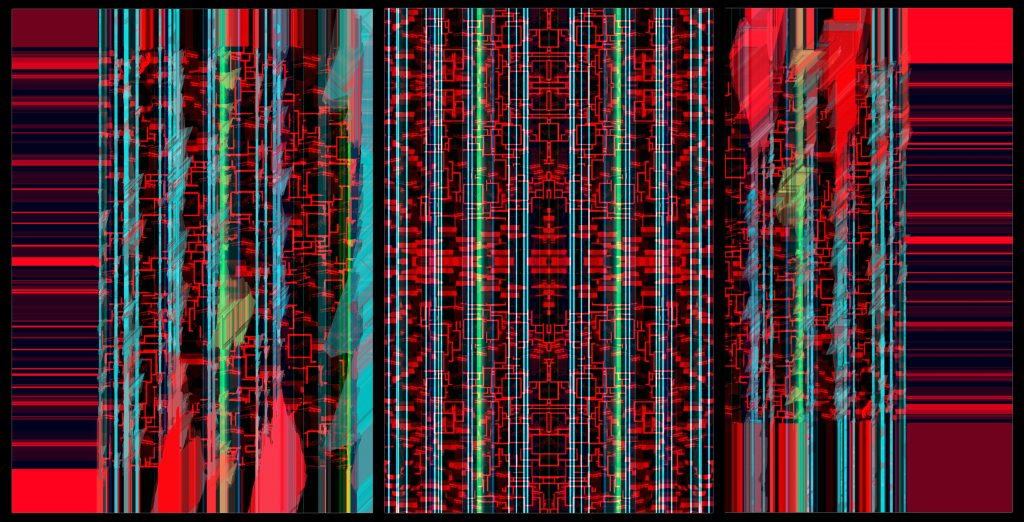 There is a guardian behind a laser curtain.
---
#glitch #linesart #cyberpunk #3d #triptych