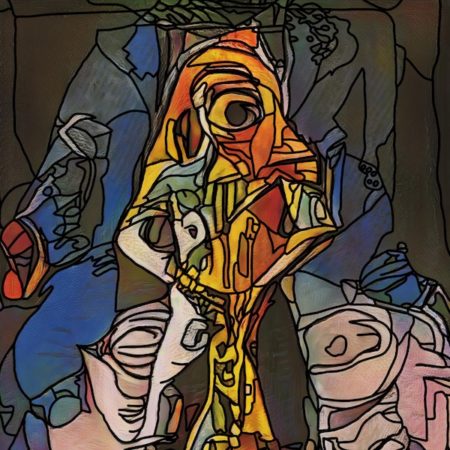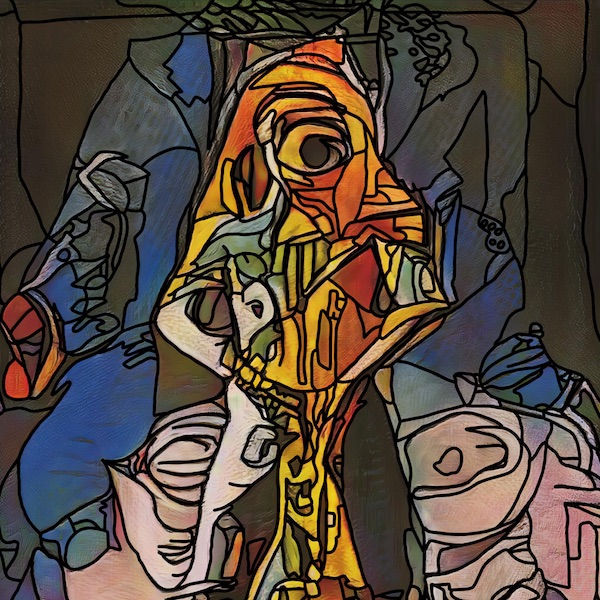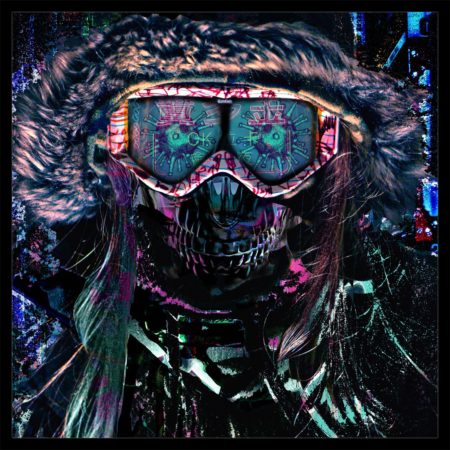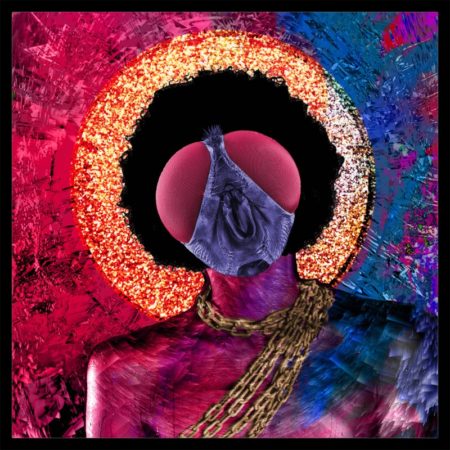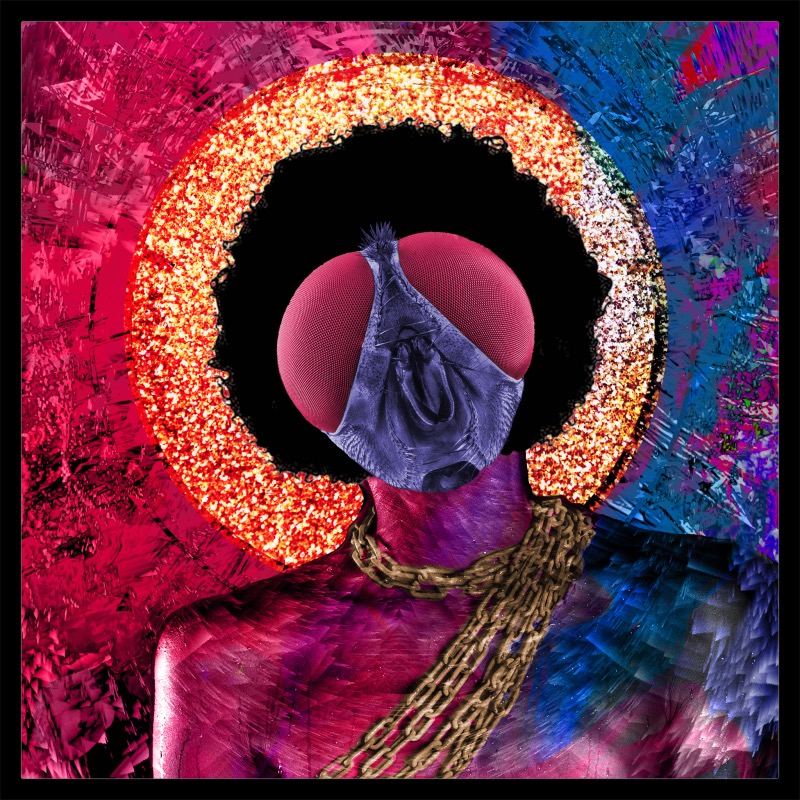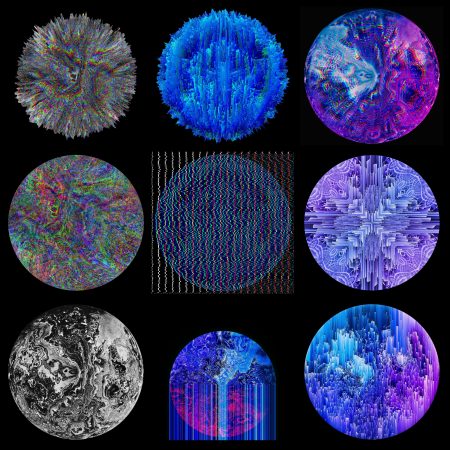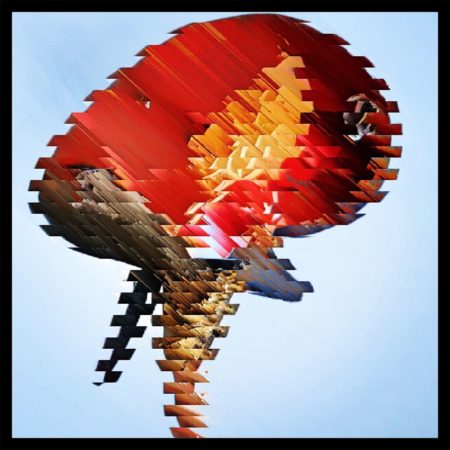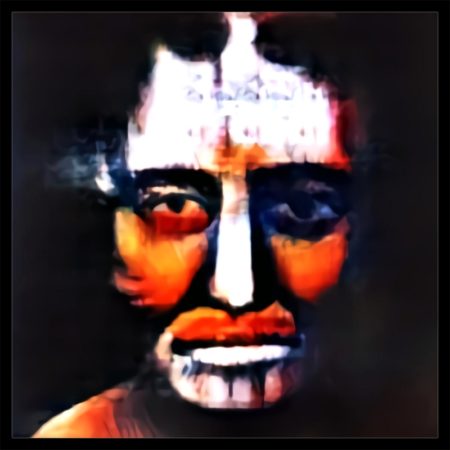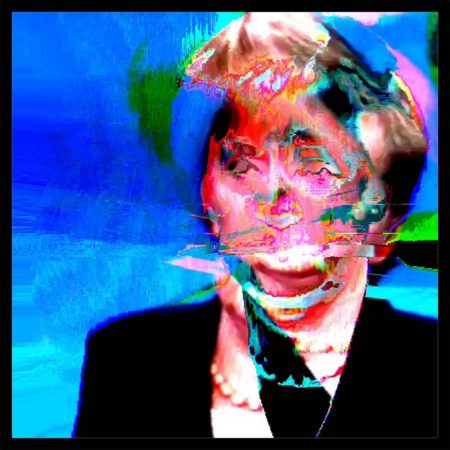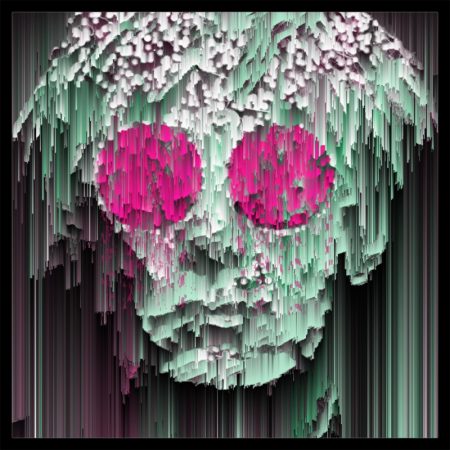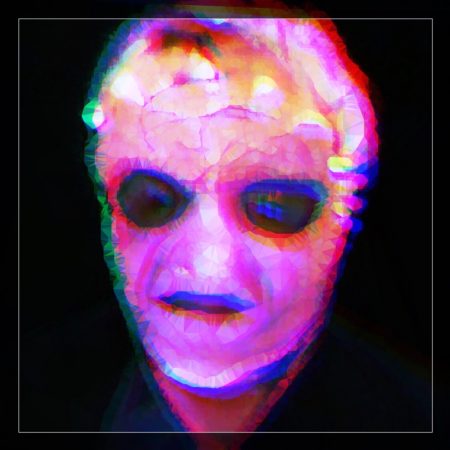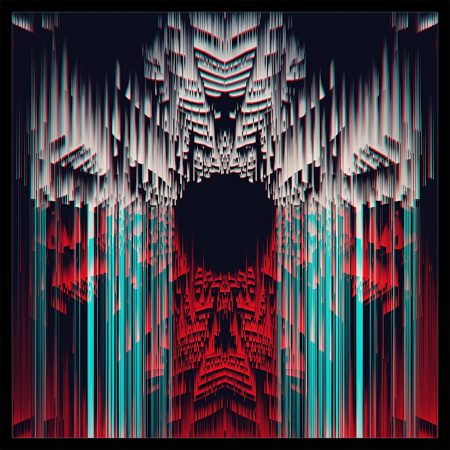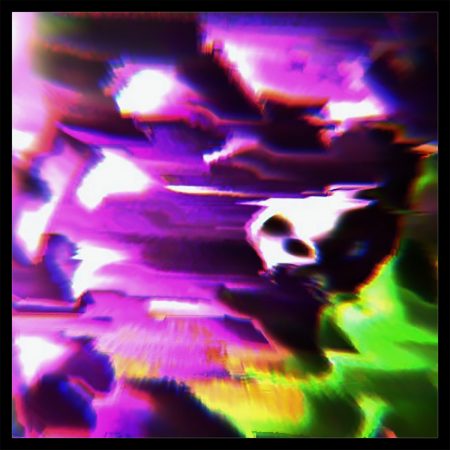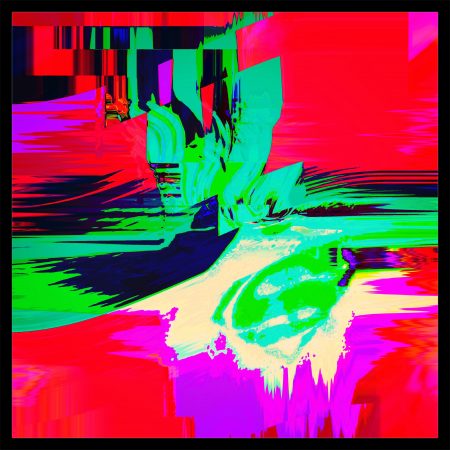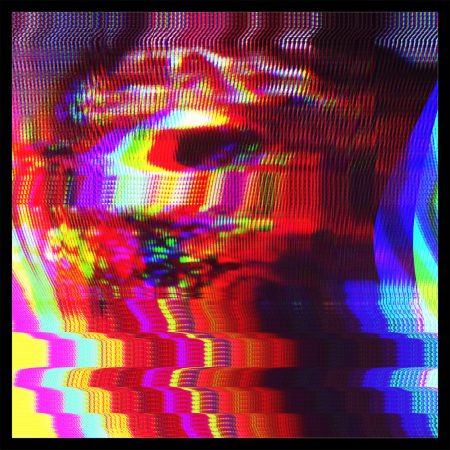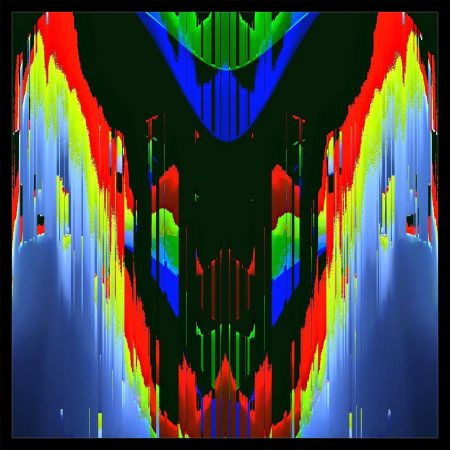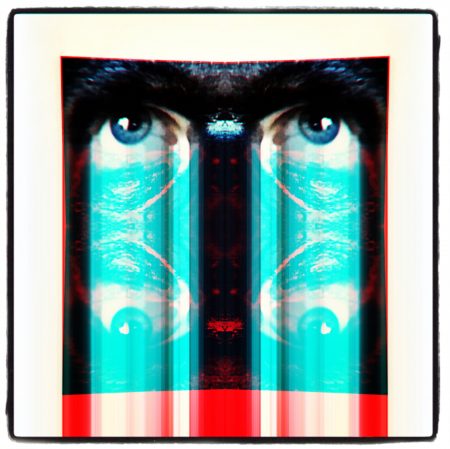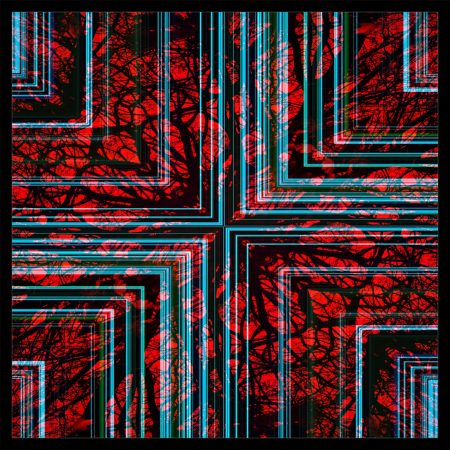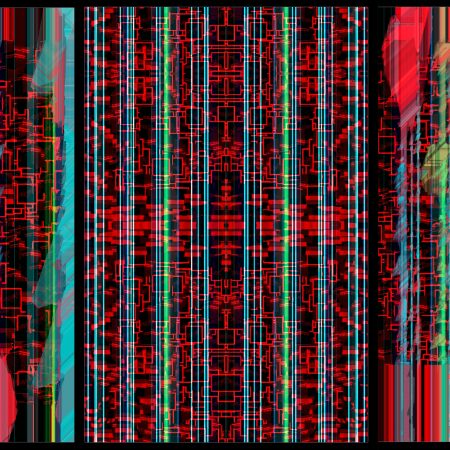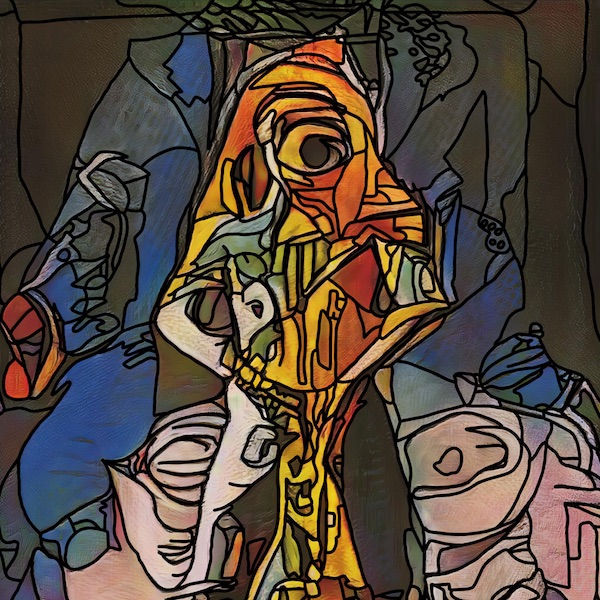 Cyclops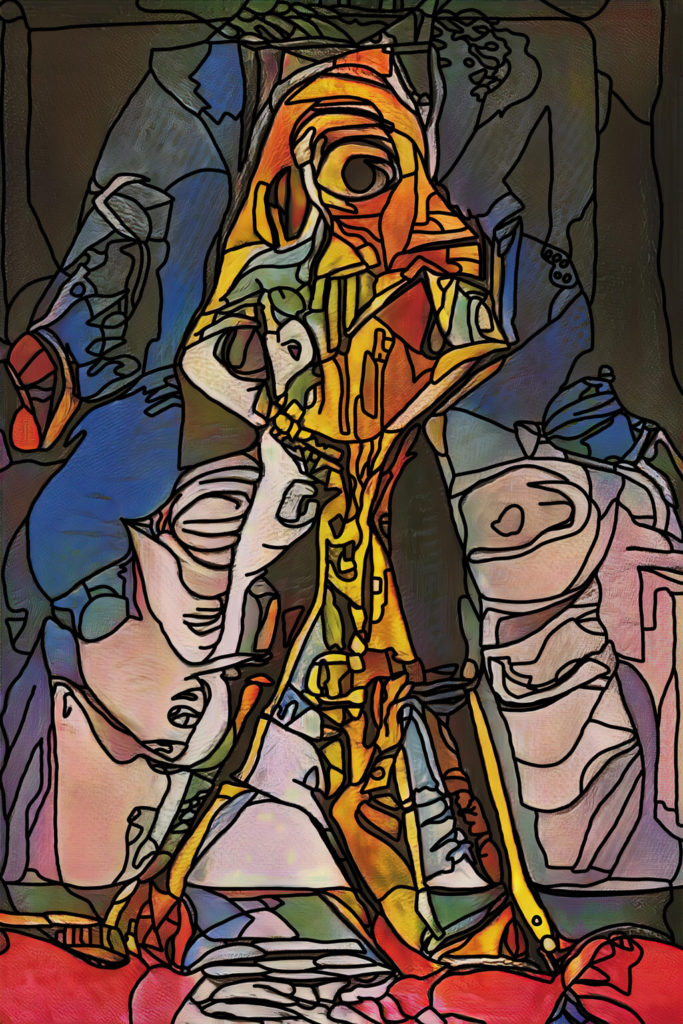 This is a further development of my #dailyart 11/21, which I had run through a Picasso style model and outlined manually.
Hope you like what you see, thanks for watching!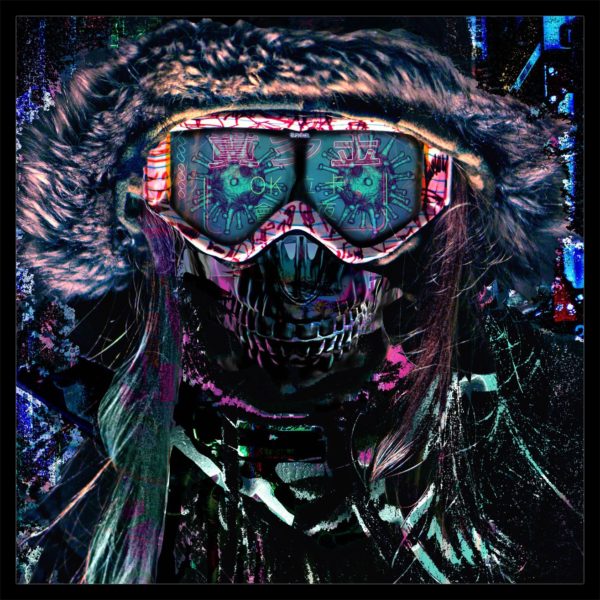 Are you ok?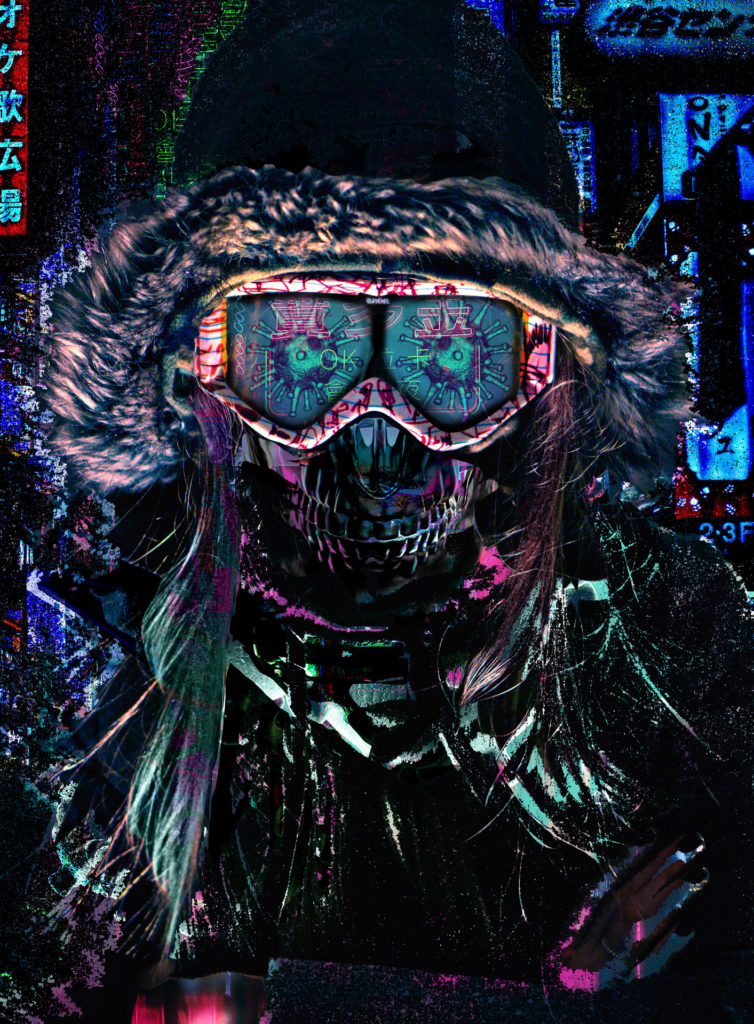 My take on the ongoing epidemic of corona-virus disease, that was first identified in Wuhan, capital of Hubei province in China.
Available as a unique #cryptoart token at SuperRare.
---
---
#asia #collage #coronavirus #currentaffairs #digitalart #epidemic #fear #glitchart #panic #vaporwave #virus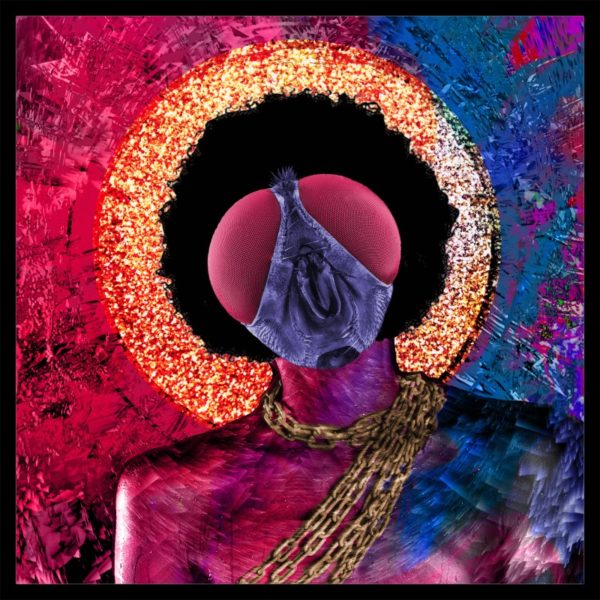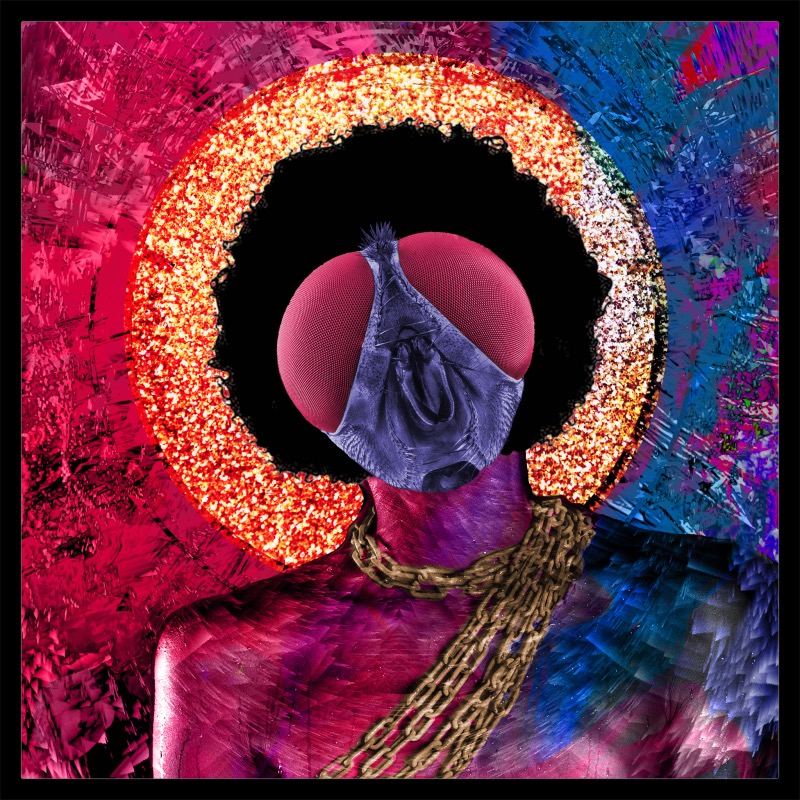 Fly Files
My first solo-artwork at the revolutionary #cryptoart platform AsyncArt.
Asynchronous Art is an experimental art movement born out of the question "what does art look like when it can be programmed?" What if art could evolve over time, react to its owners, or pull data from the outside world? It's time to find out what's possible when modern art takes full advantage of the digital medium.
"The work deals both with the question of the ethical limits and dangers of scientific research (as in the film "The Fly"), the philosophical and sociological consequences of a transformation (as in Kafka's "The Metamorphosis"), and not least with the question of what actually distinguishes us humans from insects."
Above is just one of countless combinations, here are some more.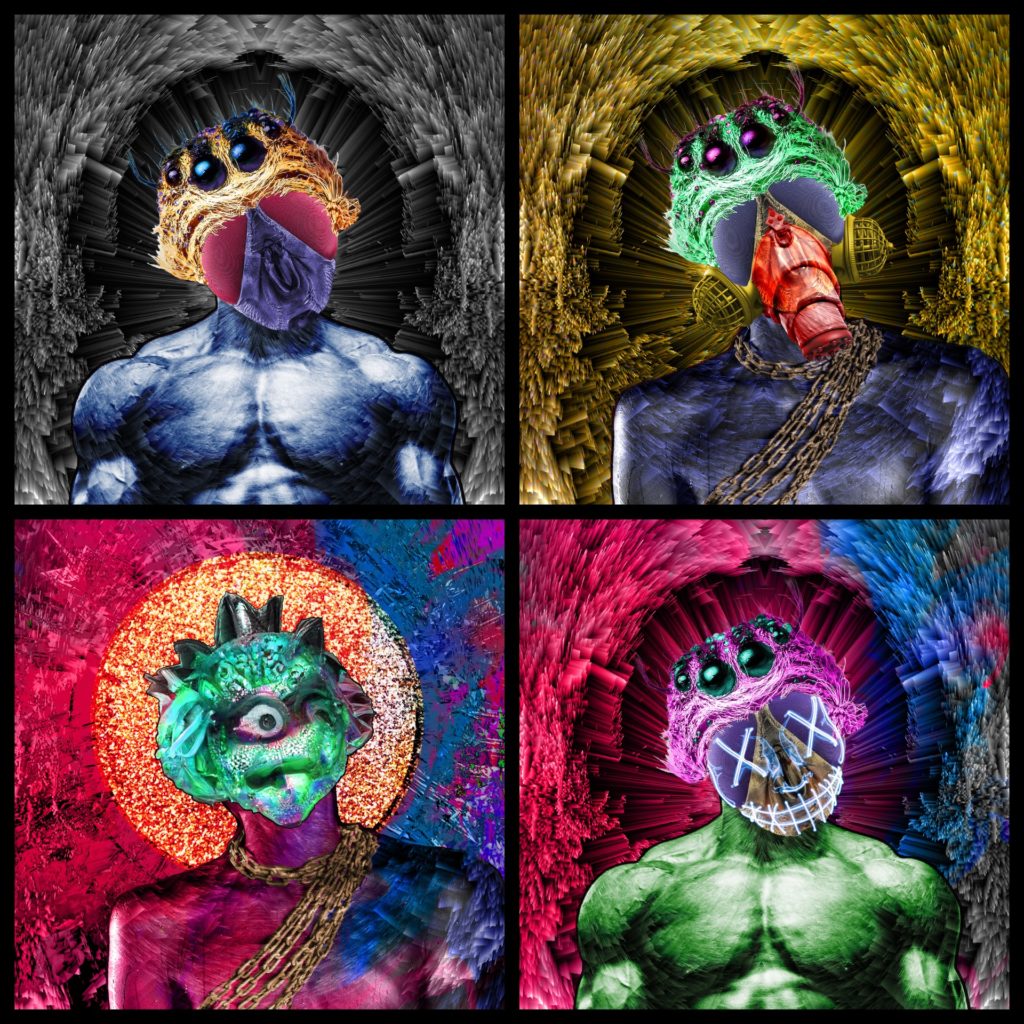 The respective owners of the different layers will be able to control the background, body and head states. The latter can even scale, rotate and change the position of the "Fly Files" heads.
---
#cryptoart #programmable #art #interactive #digital #collage #asyncArt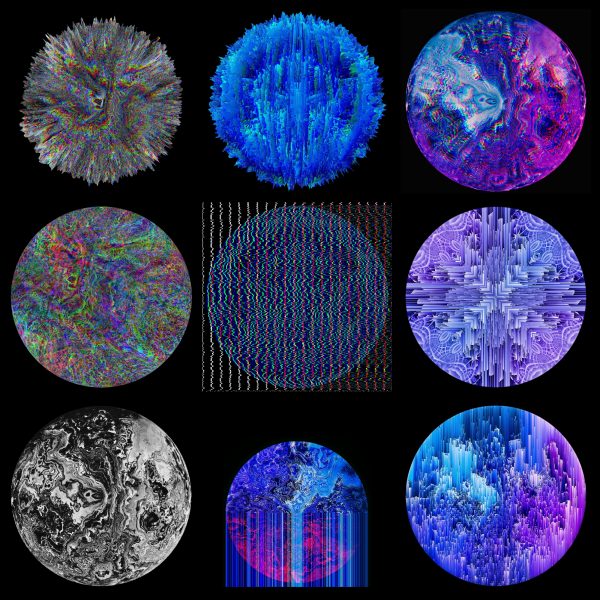 Orb Series
More orbs for my daily art challenge.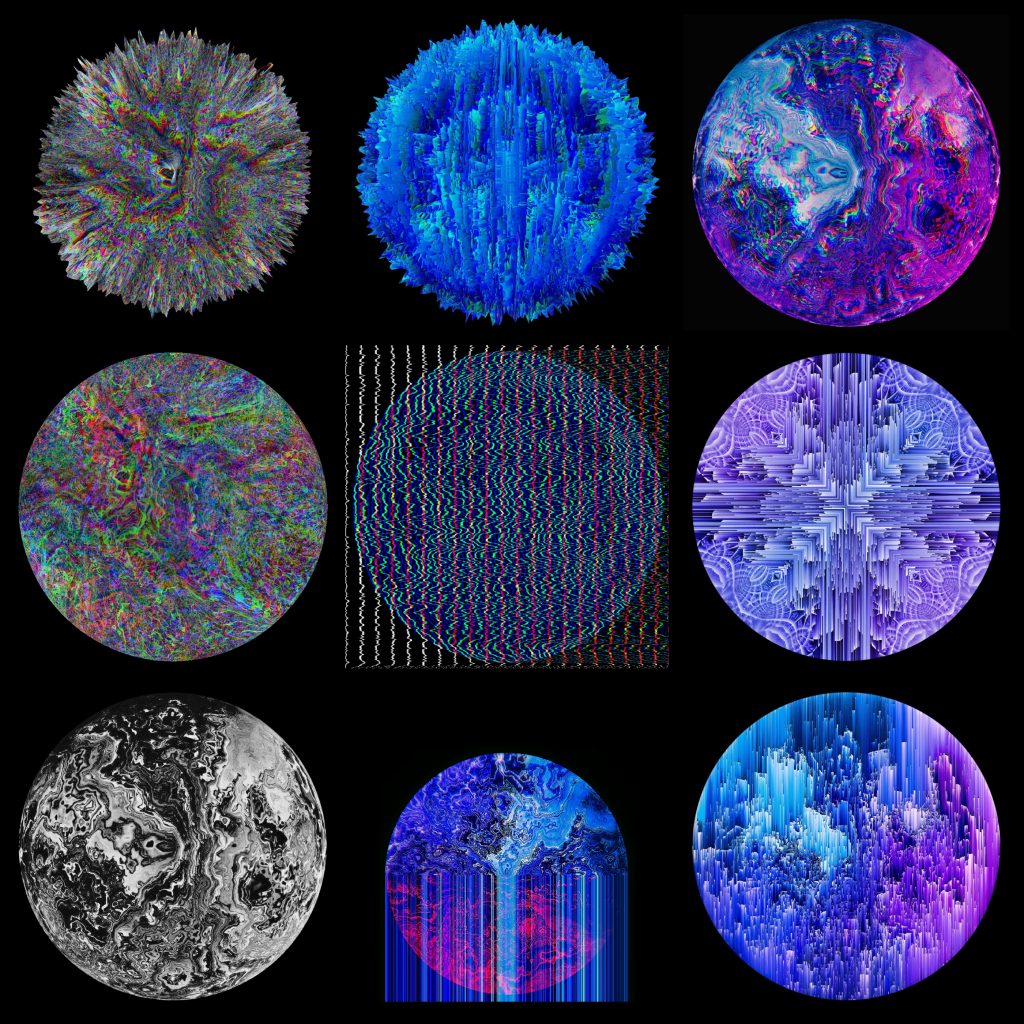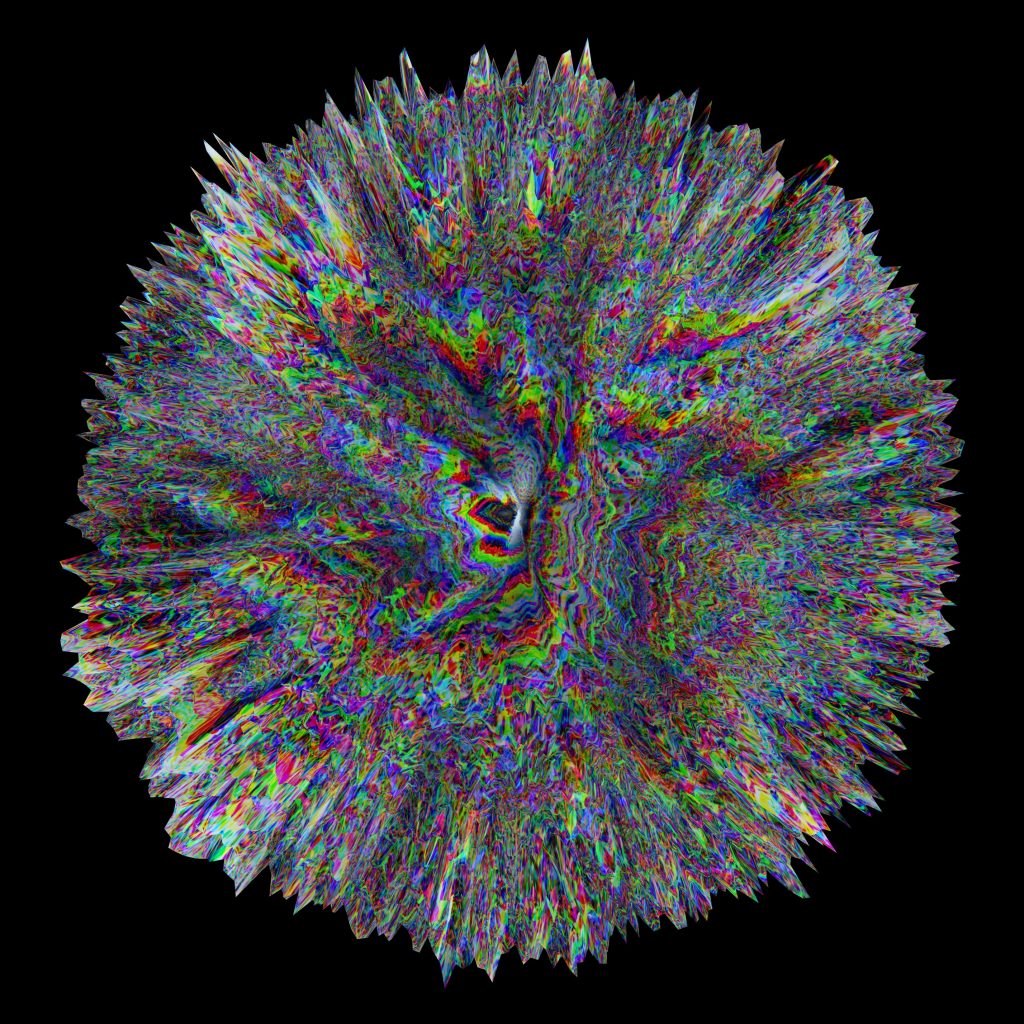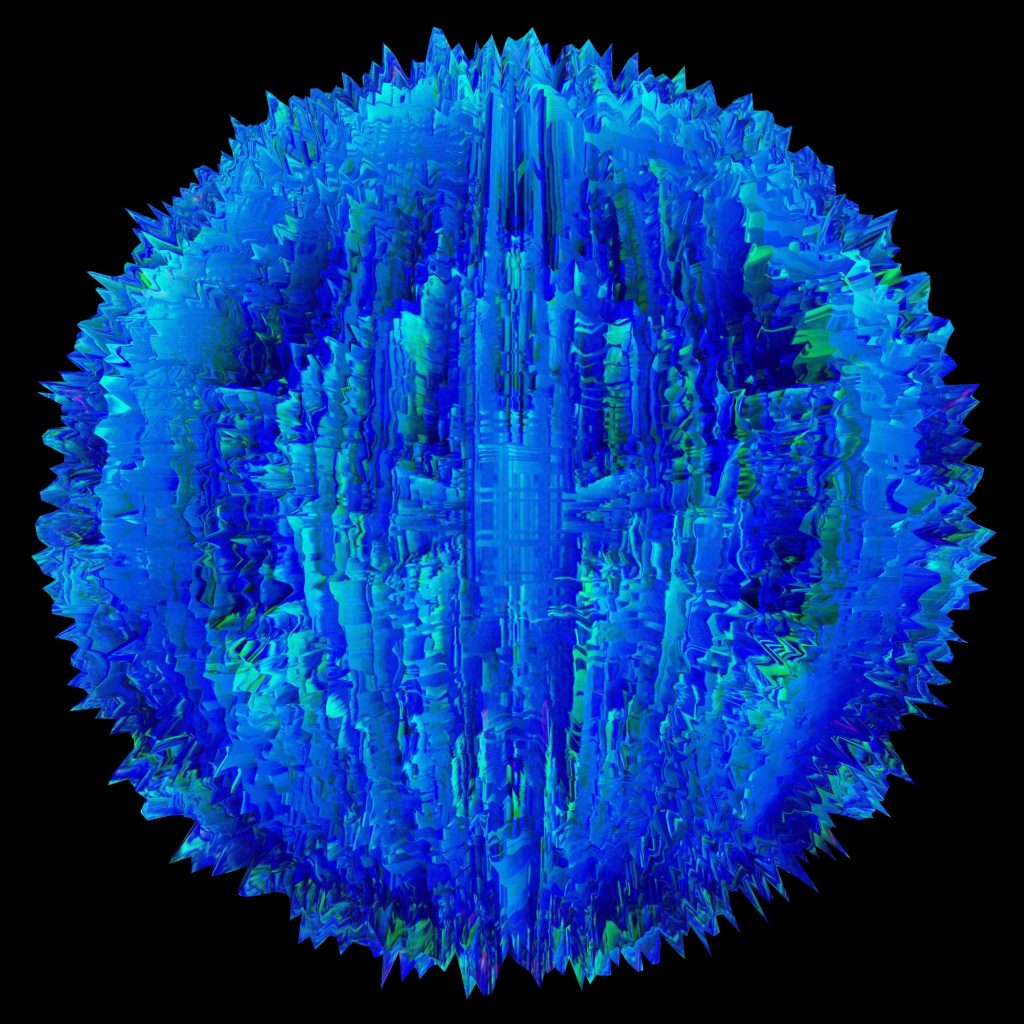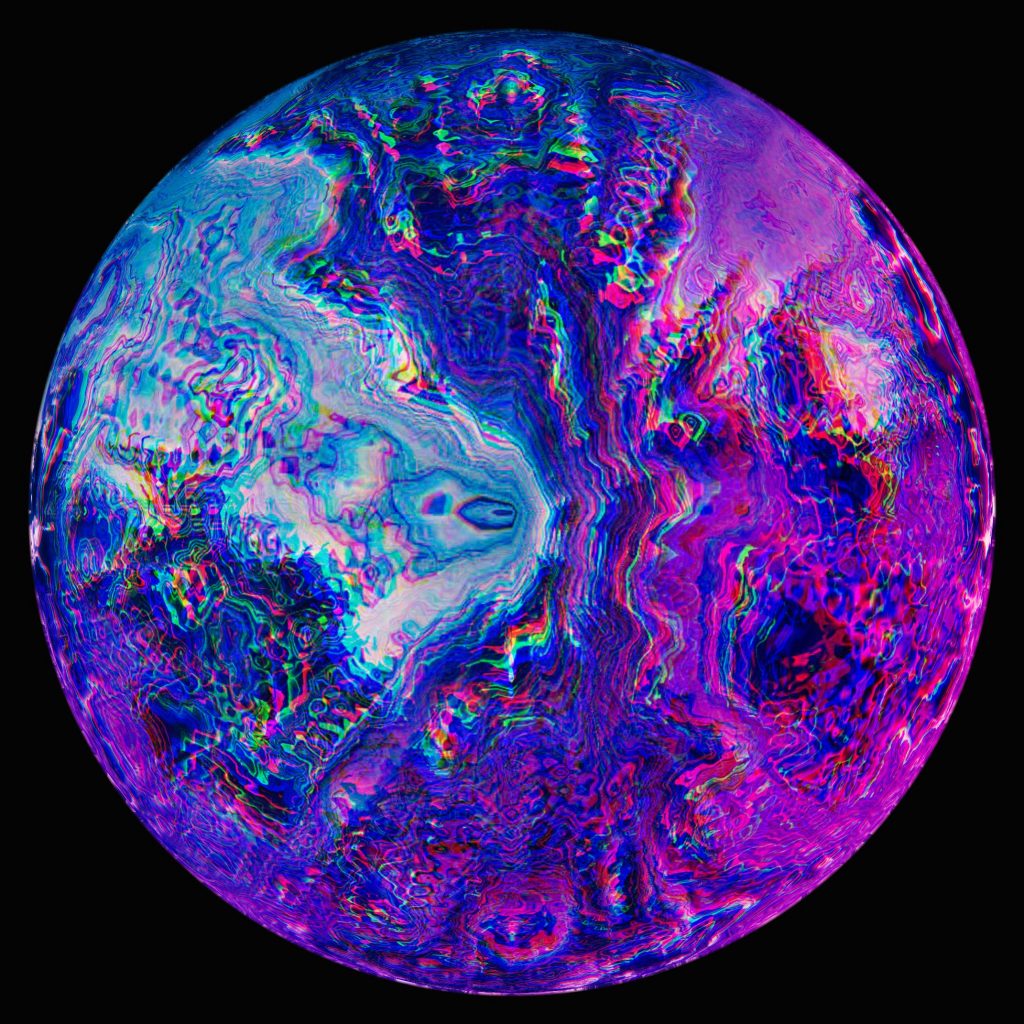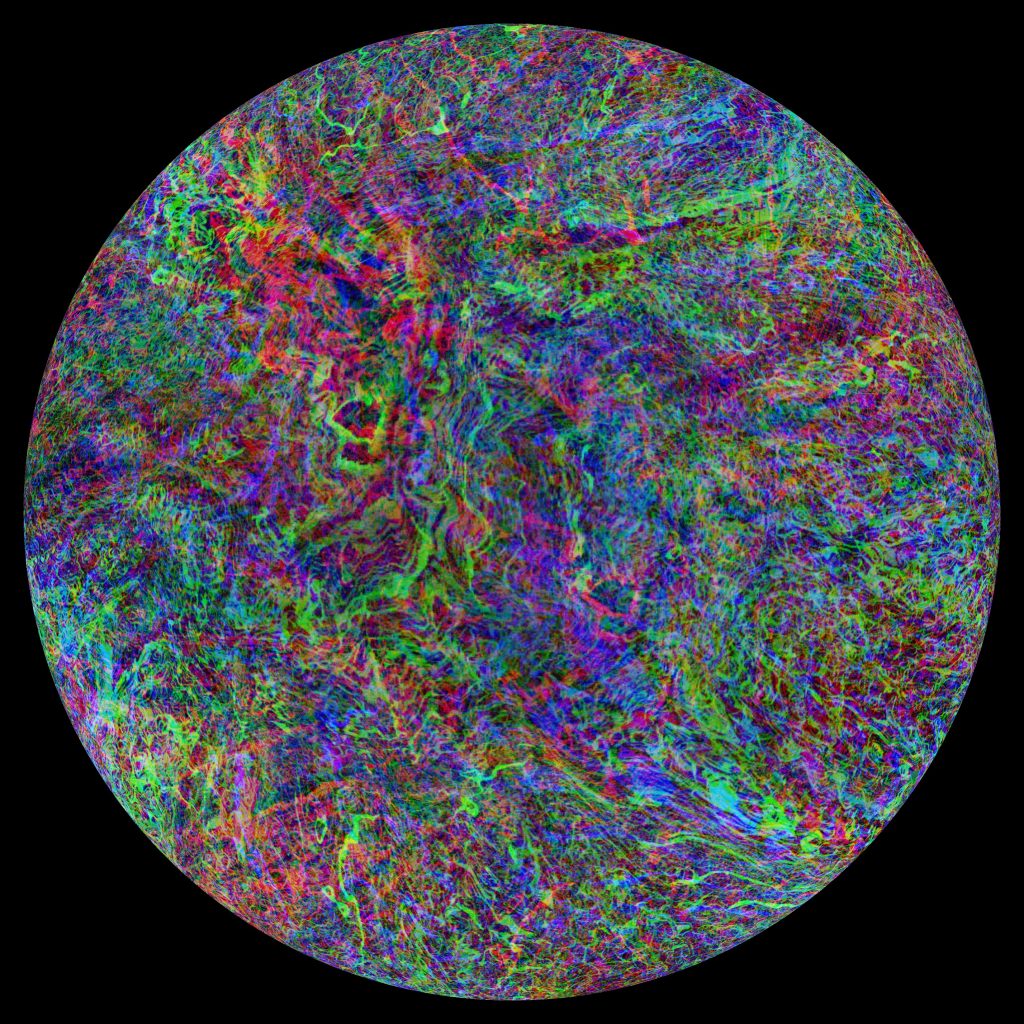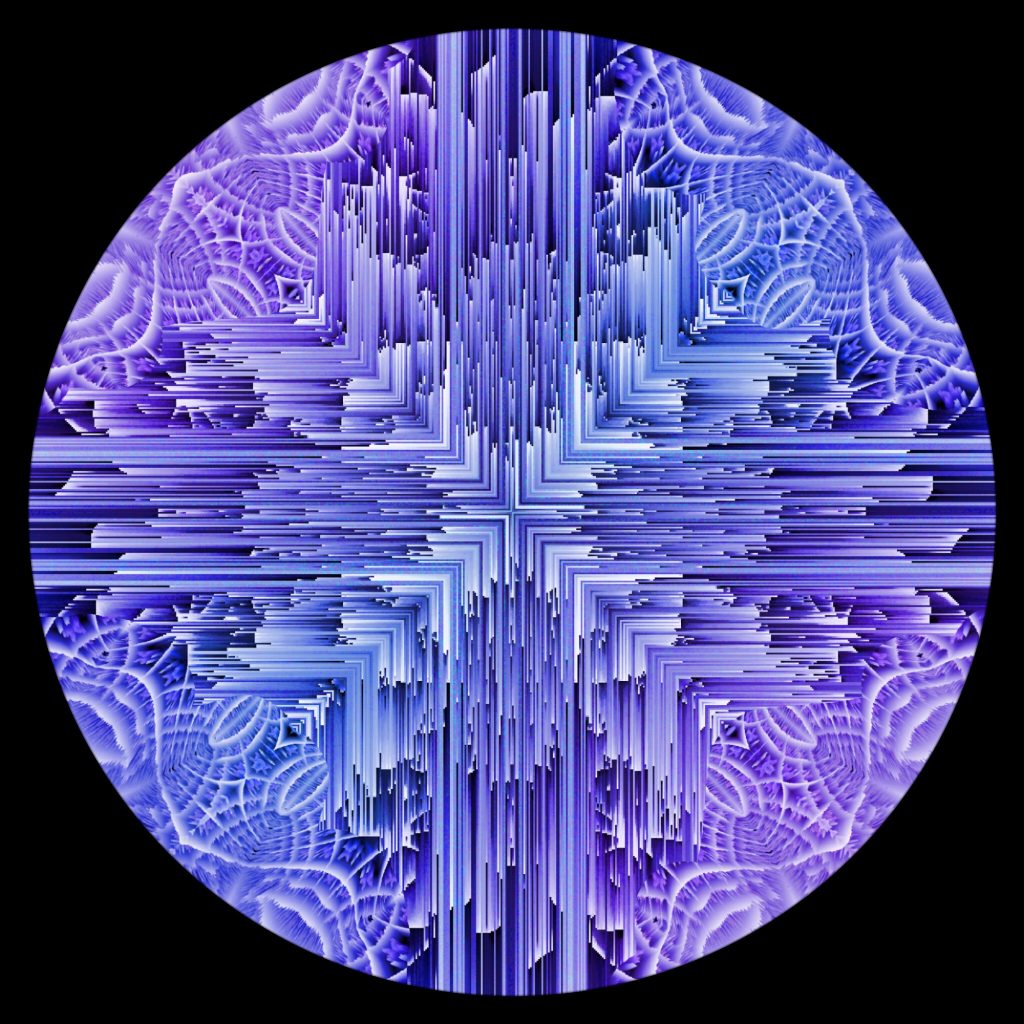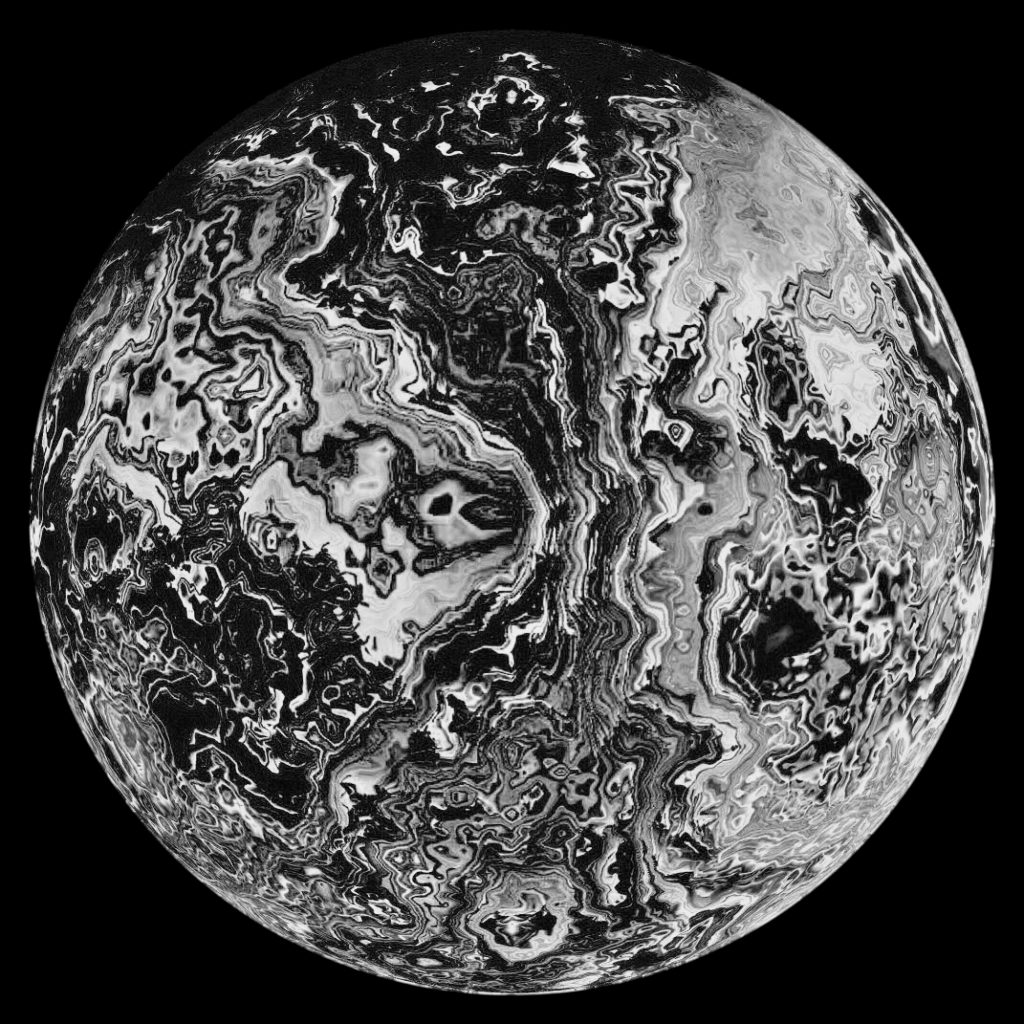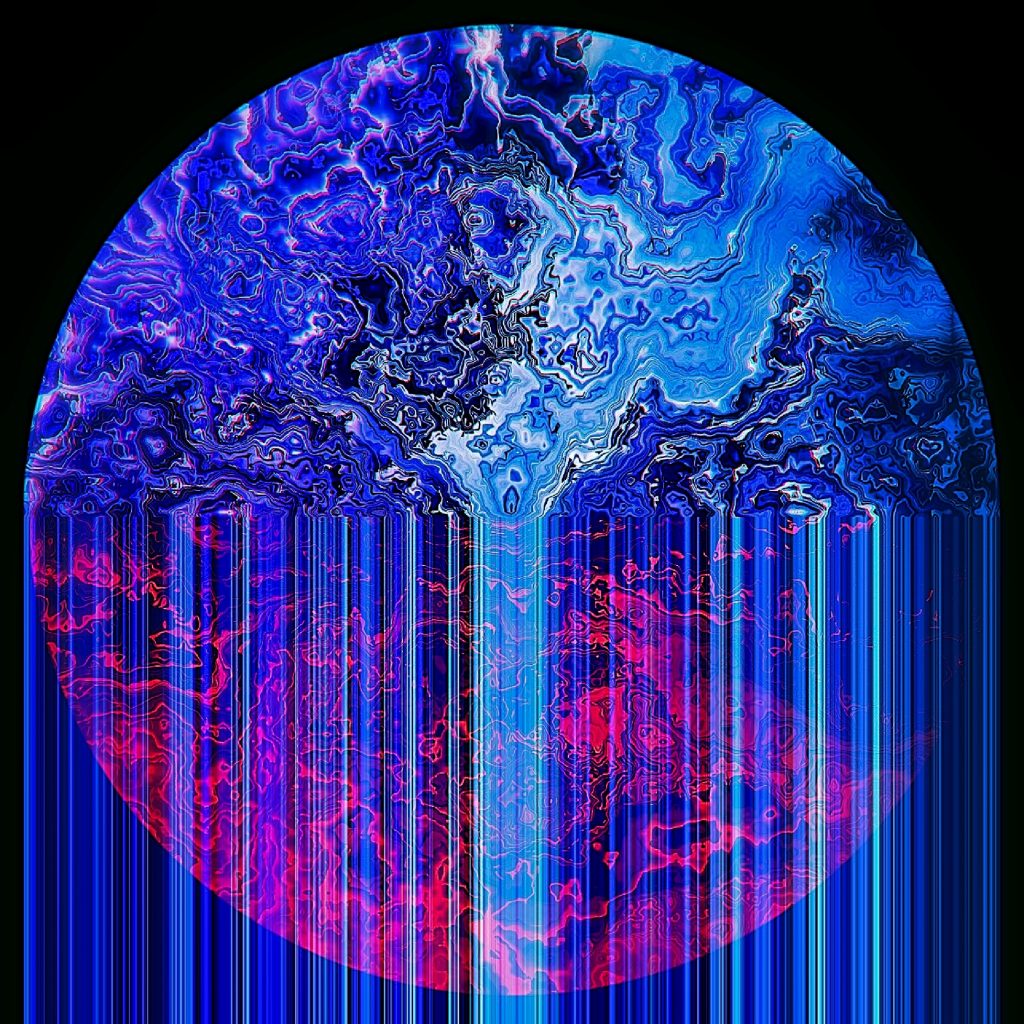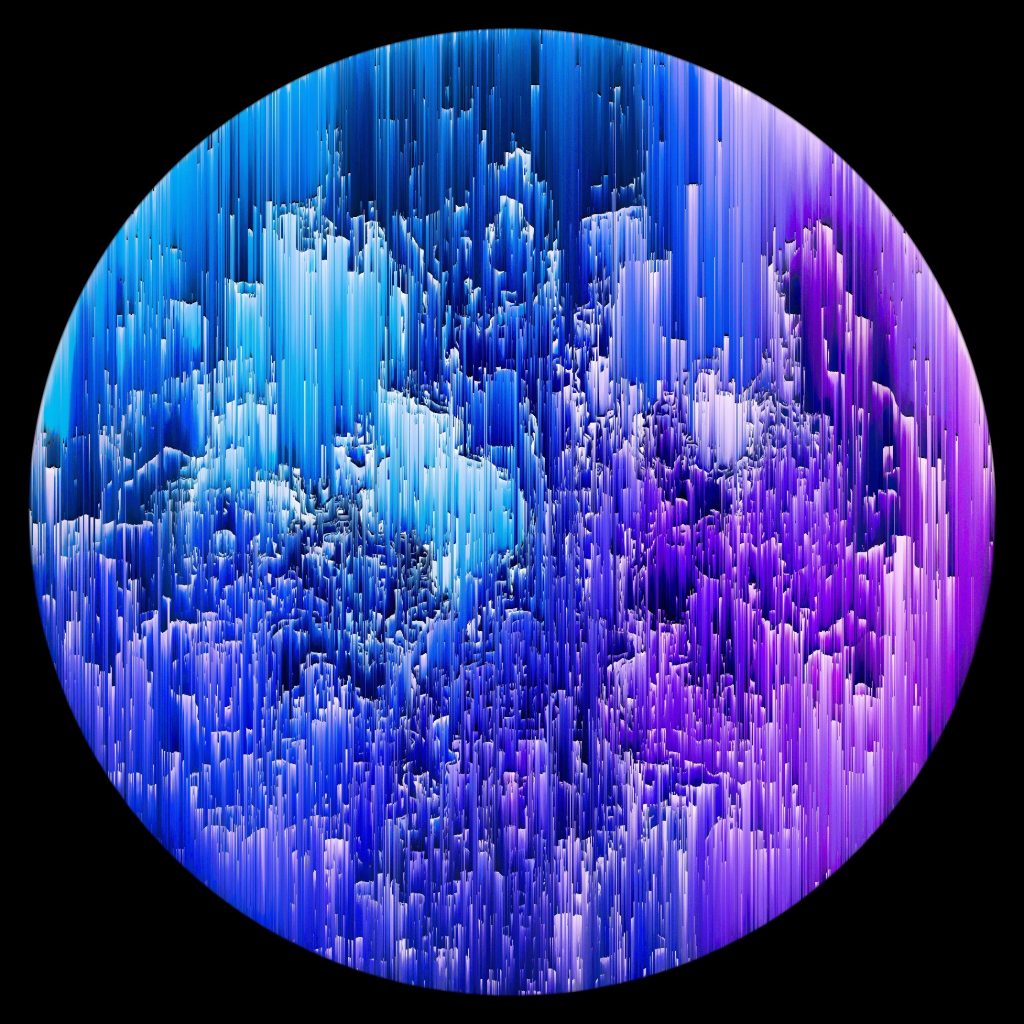 Check out my Steemit post for more infos!
---
#orb #pixelsort #channelshift #glitch #generative #planet #sphere
Strange Creature
In January 2019 I started a #dailyart challenge, which lasted for 183 days. This is the 26th work from the series. 
The work is based on an AI-generated image, that I discovered using ganbreeder.
---
#ai #gan #biggan #artbreeder #ganbreeder #glitchart #dailyart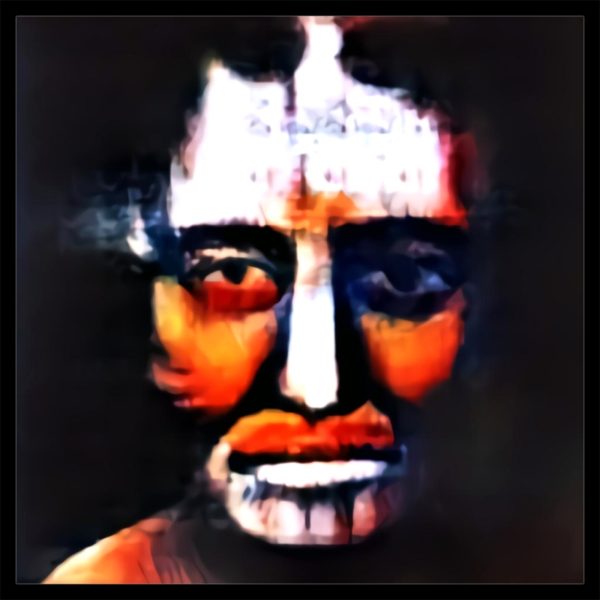 Artbred Popart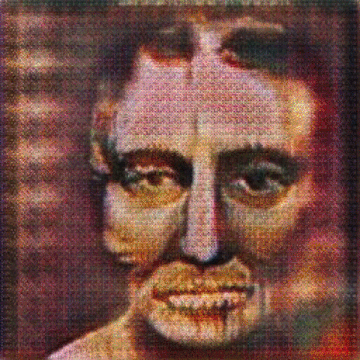 This animation is based on an artificial portrait created using #Artbreeder, which has then been run through a #Popart model using #AICAN technology. I can imagine this becoming part of a future #AI generated music-video.
Available as a unique #cryptoart token at SuperRare.
---
#ai #aican #animation #artbreeder #artificial #contemporary #gan #generative #gif #music-video #playform #portrait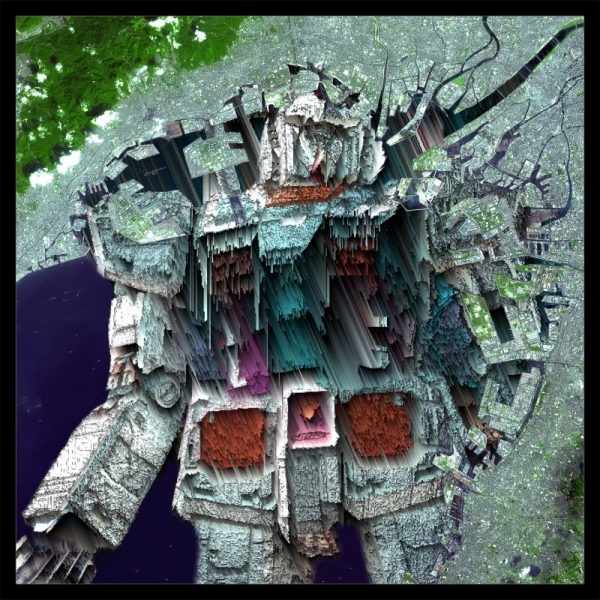 Osaka Gundam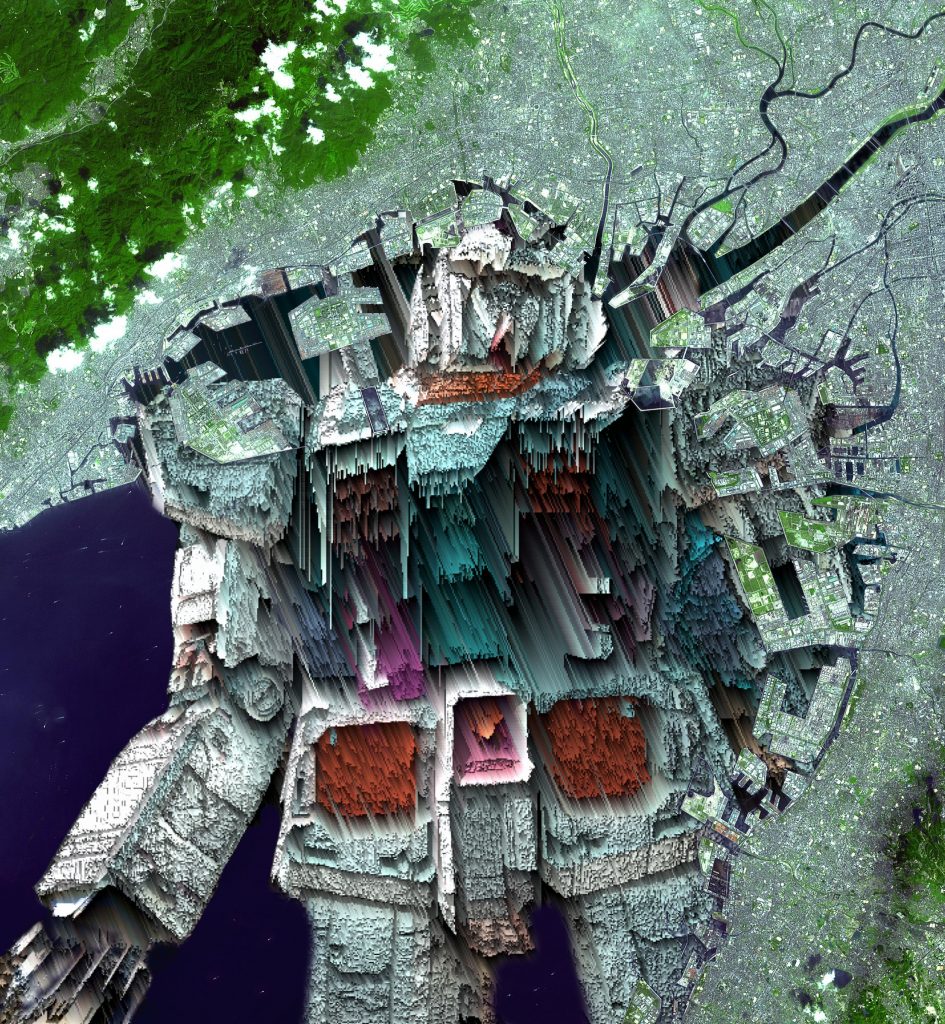 A pixelsorted and glitched version of the Unicorn Gundam in Odaiba, that I've merged into a satellite image of Osaka Bay.

Turned into a unique piece of #cryptoart at #Knownorigin for #Devcon5 in Osaka.
Unique edition sold for 1.25 Eth at KnownOrigin.
---
#ultrarare 
#DAO #Osaka #DAOsaka #DevCon5 #pixelsorted #glitchart #Unicorn #Gundam #Odaiba #satellite #robot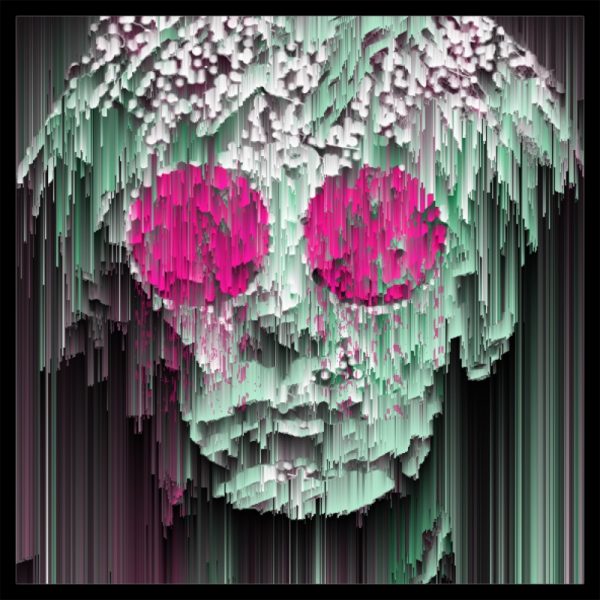 Pink Glasses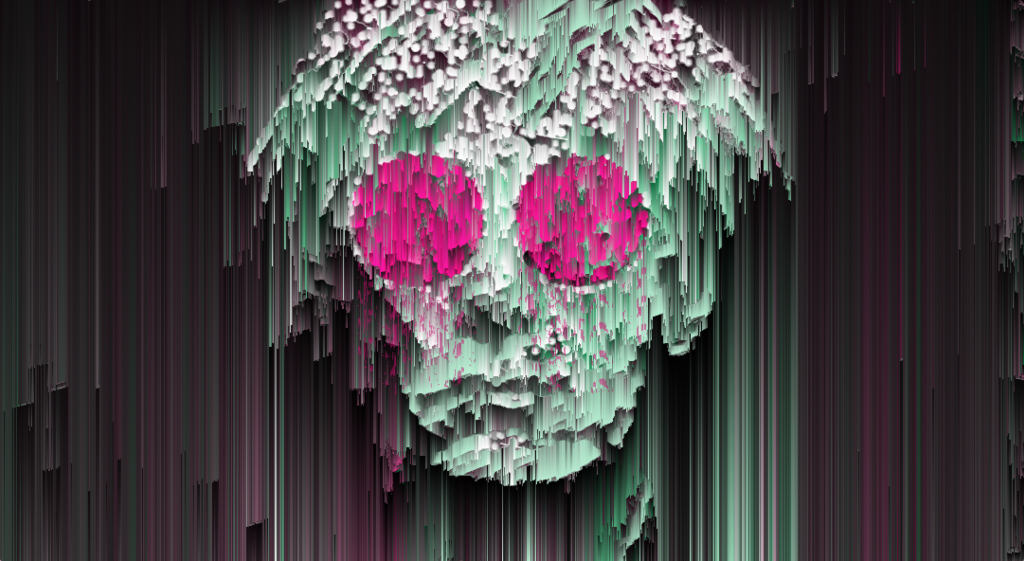 Today's dailyart is based on the centerpiece at the First Crypto Art Auction, as choosen and altered by LEONARDO SOLAA'S interactive Dreamlines 2.0 generator after entering the term: "Cryptoart".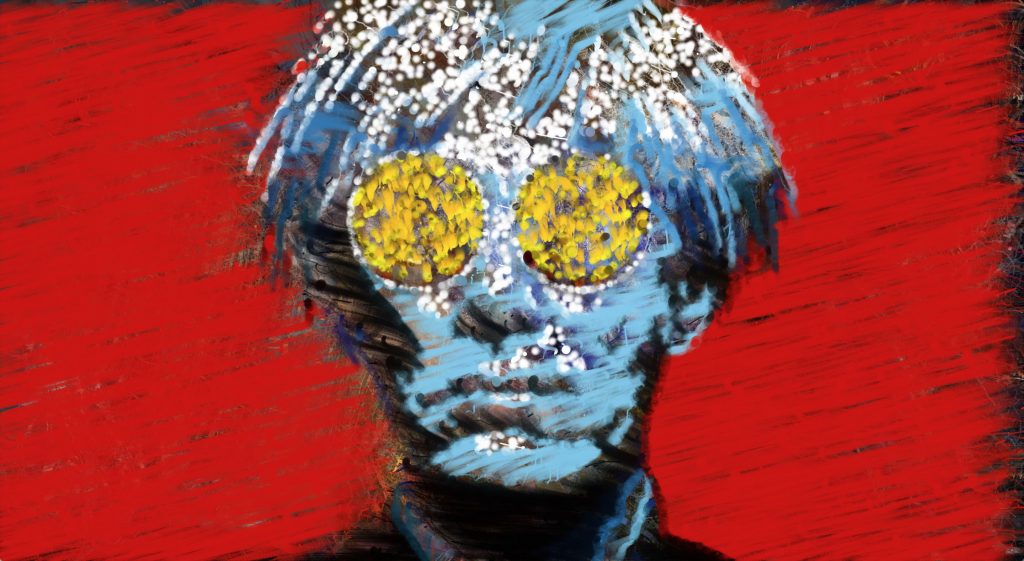 I then processed the image using several glitch algorithms to turn it into my own vision of #cryptoart.
In a final step, I turned the image into an animated gif.
---
#gif #glitch #animation #popart #ai #dreamlines #cryptoart #dailyart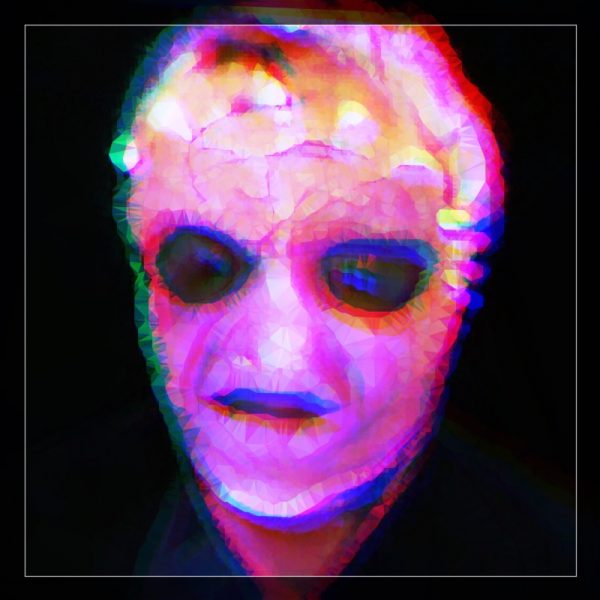 GAN-Man
Inspired by an AI-generated piece, I discovered using the ganbreeder web app.
Here are some variations: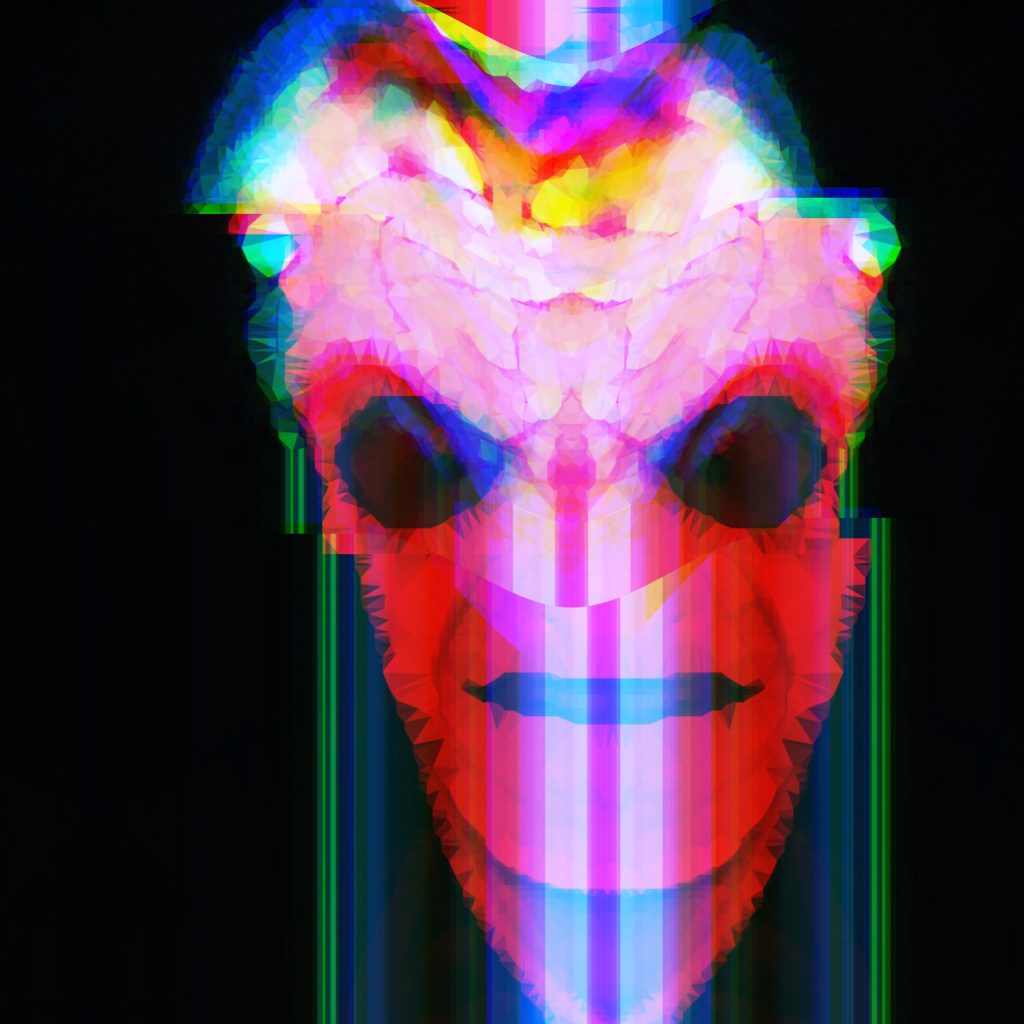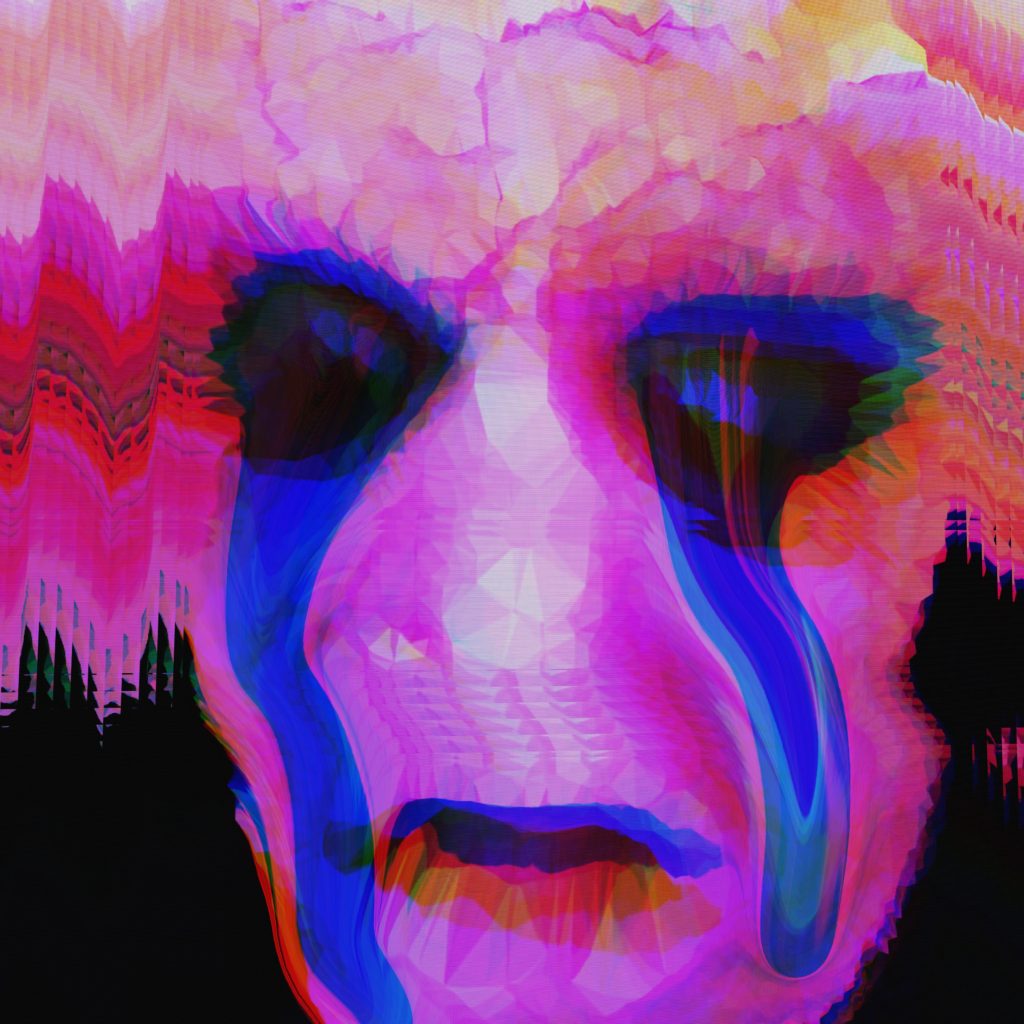 ---
#ganbreeder #gan #biggan #glitch #channel-shift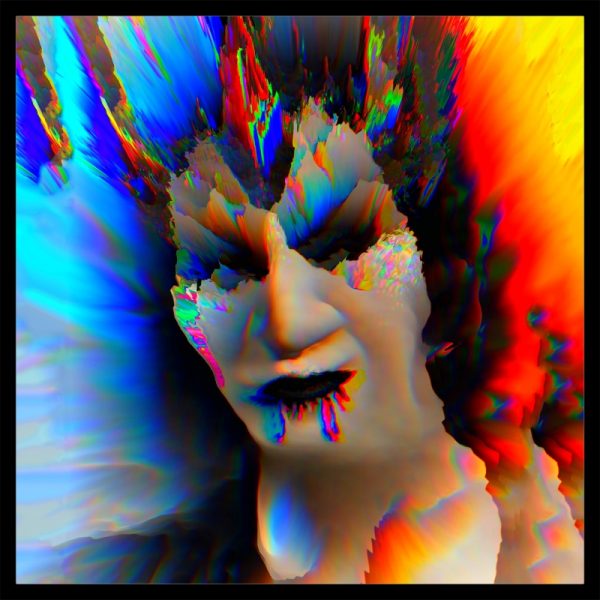 GAN-Völva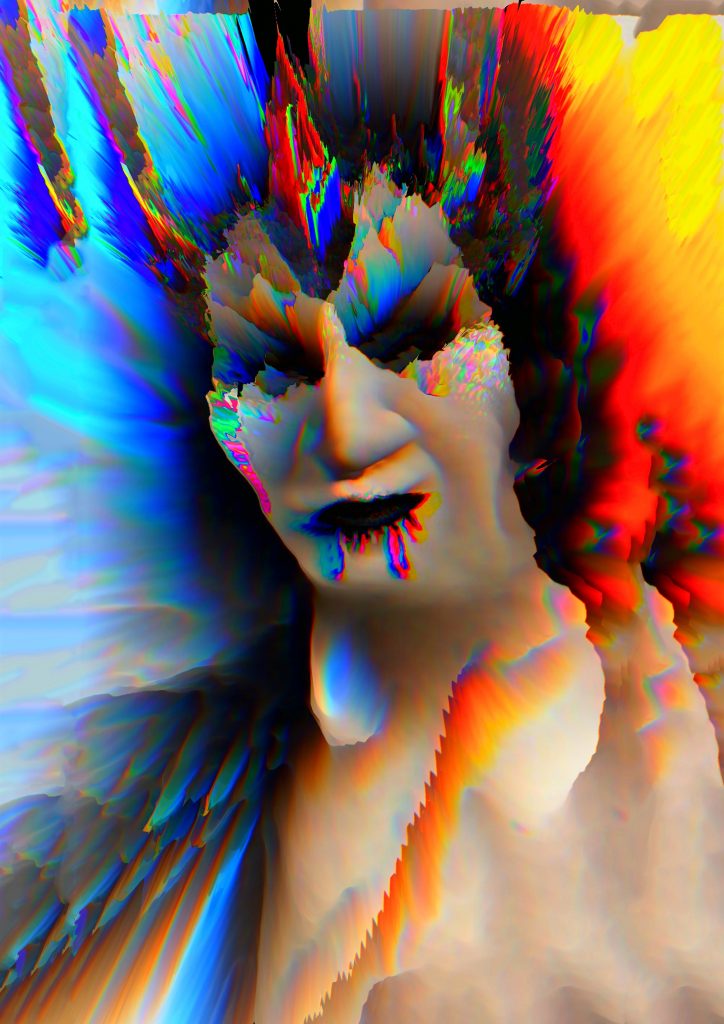 This AI-generated Völva was created with the help of Ganbreeder and went through several image manipulation processes including the use of MSQRD face replacement.
It was then transformed into a AR-animation using Artivive. 
Please download the Artivive app for iOS or Android and place it on the image to see the magic happen!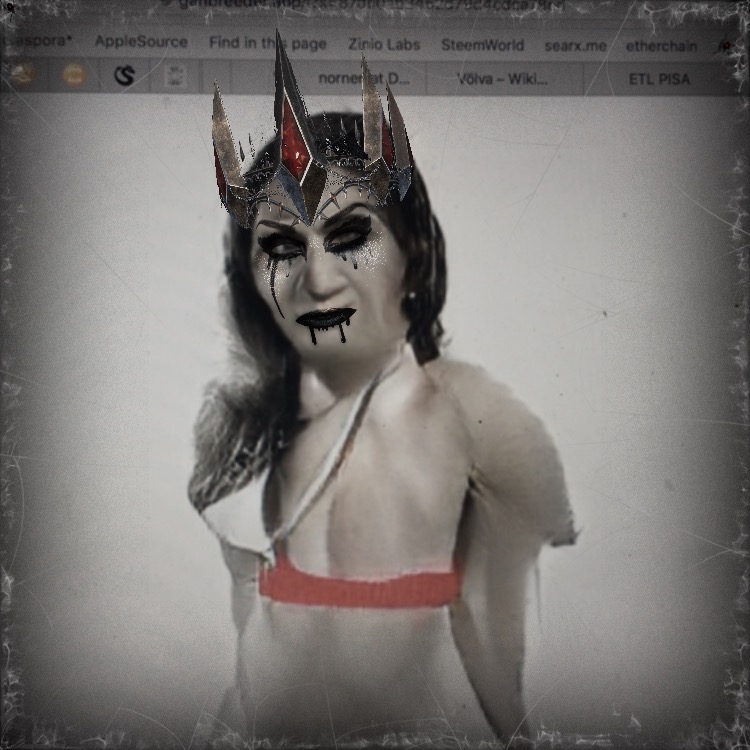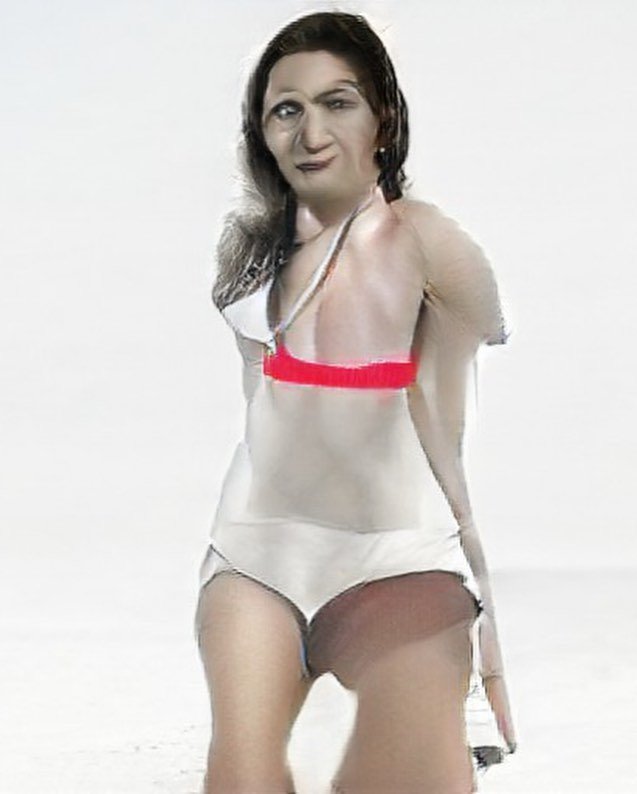 ---
#ganbreeder #gan #biggan #ai #glitch #cyberpunk #vr #artivive #msqrd #BringArtToLife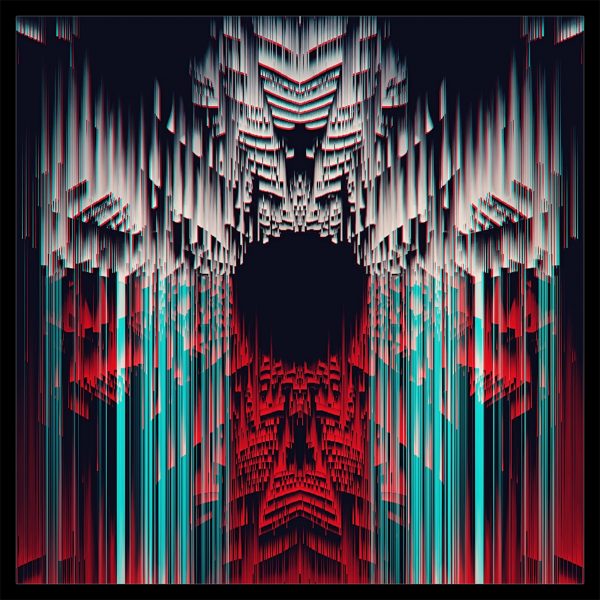 Phoenix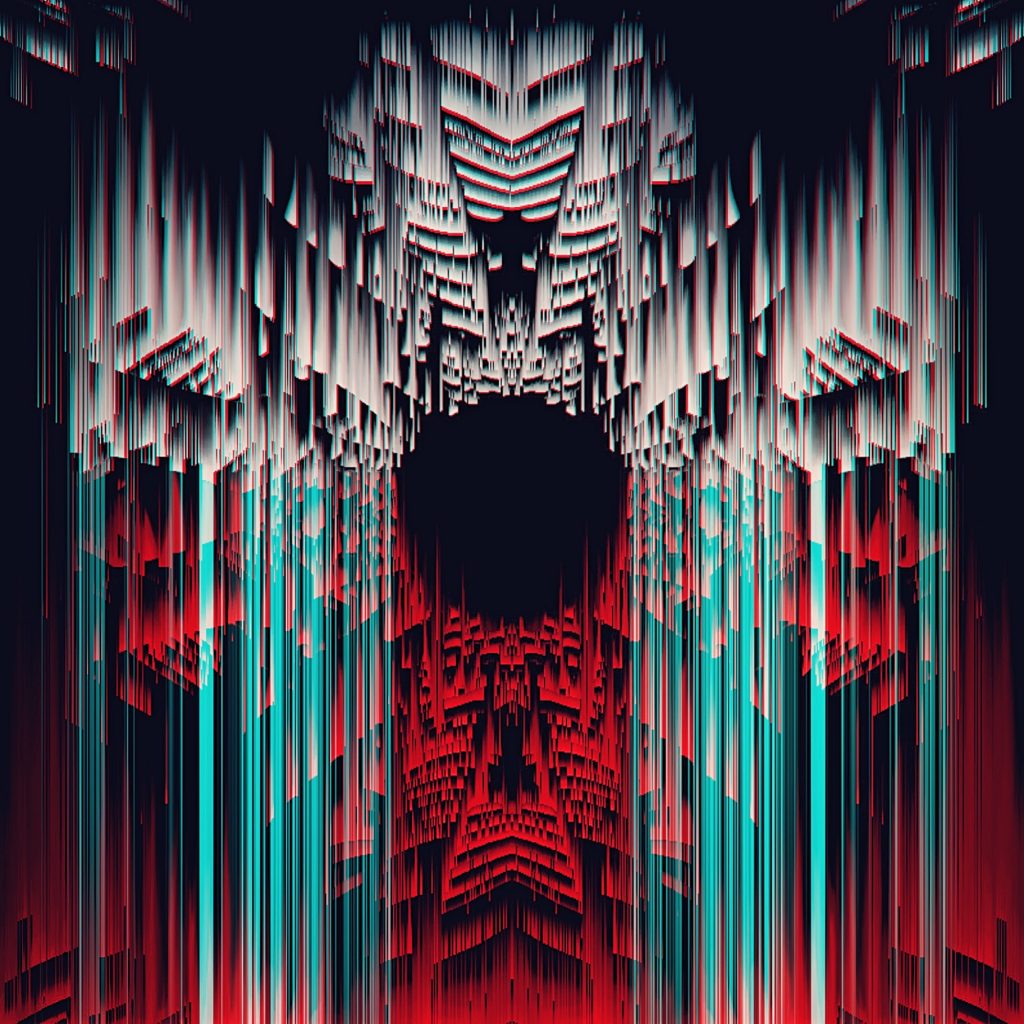 This work is a progression of a digital collage using pixelsort and radiant algorithms. Part of my ongoing #dailyart challenge. Available as a rare edition of 3 at KnownOrigin.
---
#glitch #pixelsort #knownOrigin #cyberpunk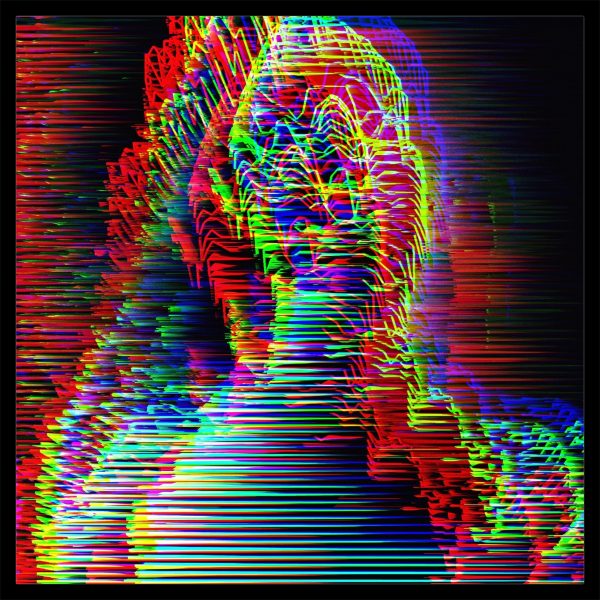 Aligned
---
#lineart #glitch #channel-shift
Plastic Queen
This is one of my current glitch artworks, which is, so to speak, at the cutting edge of my creative exploration of digital art.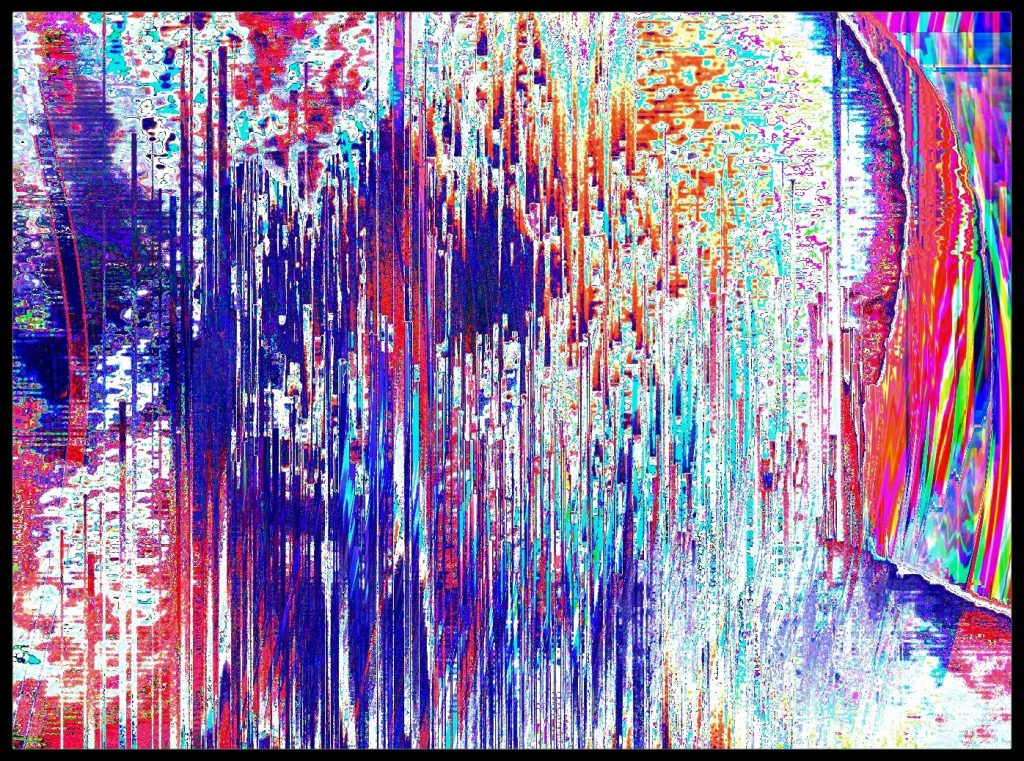 A glitch-portrait of a girl who is confronted with the consequences of increasing social coldness in the fake neon plastic world of the late 80s. After initially fighting unsuccessfully against it, she becomes a "Plastic Queen" when she understands the rules of the game and makes them her own. But then she suddenly realizes, that she is only a piece of crypto art wrapped in virtual plastic…
Available in a rare edition of 3 pieces at MakersPlace.
---
#pixelsort #glitch #abstract #contemporary #makersplace #plastic #videostill #1980s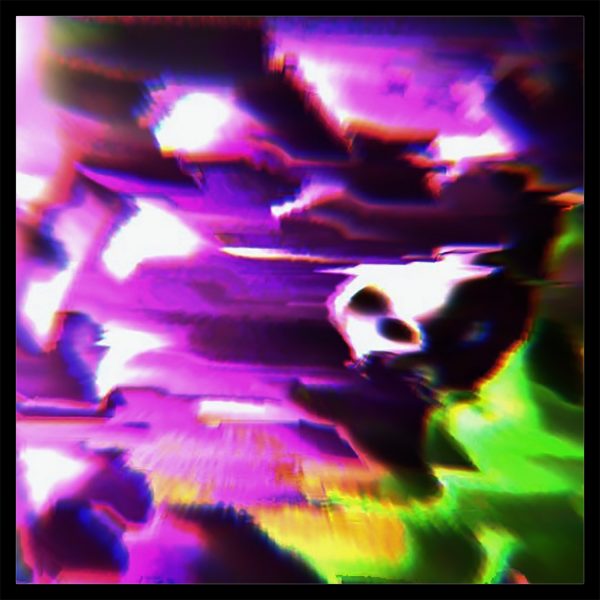 Loosing Myself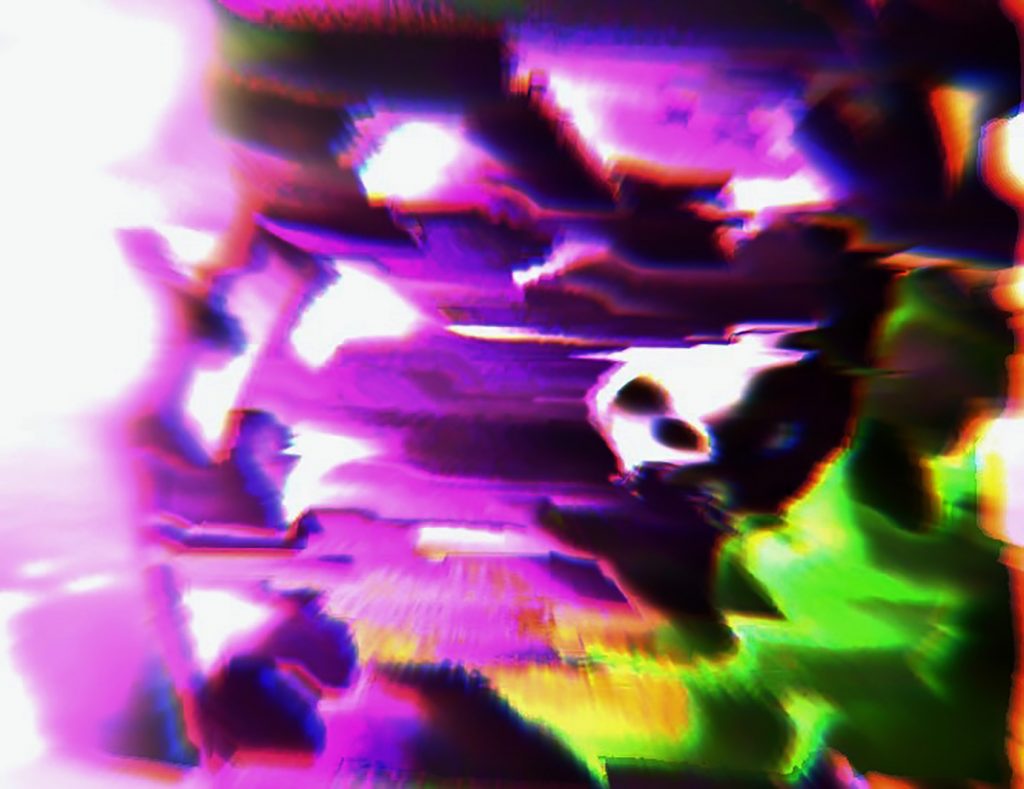 Another glitch based on a video-performance from the 80s. This time, it shows a self-portrait. Available at SuperRare.
---
#body-painting #colour #glitch #hi8 #performance #portrait #self #video-still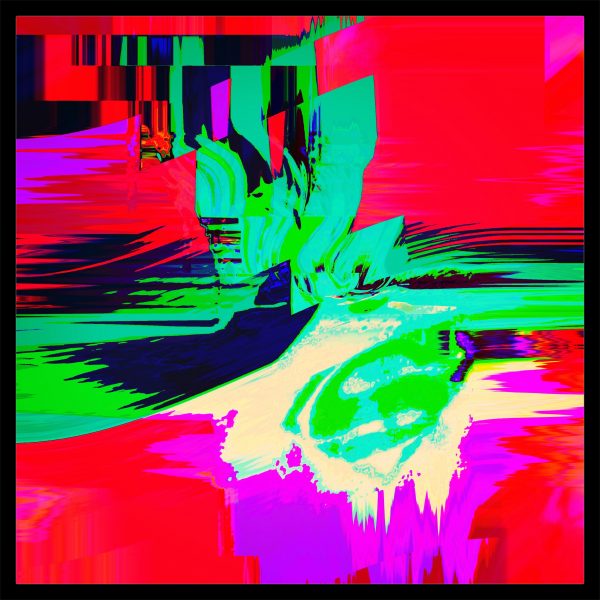 O Superman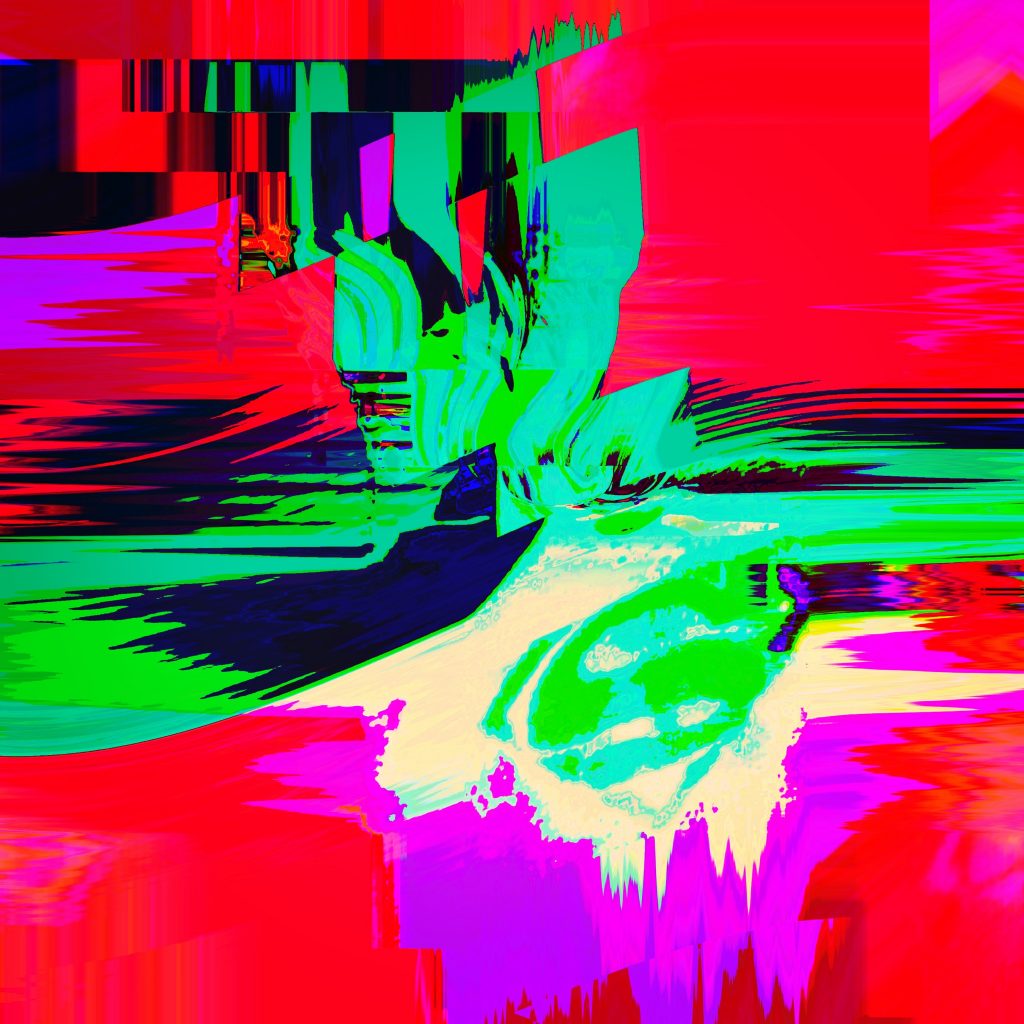 "Yes, it's Superman – strange visitor from another planet who came to earth with powers and abilities far beyond those of mortal men."
---
#colour #contemporary #cyberpunk #glitch #glitchart #glitchpop #popart #superman #vaporwave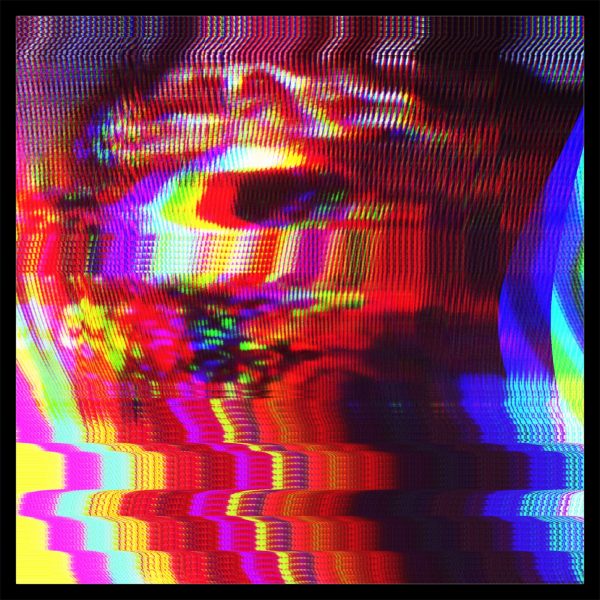 Breaking Bad
A glitch version of my favourite scene from the Breaking Bad series. It's the moment Gustavo Fring dies.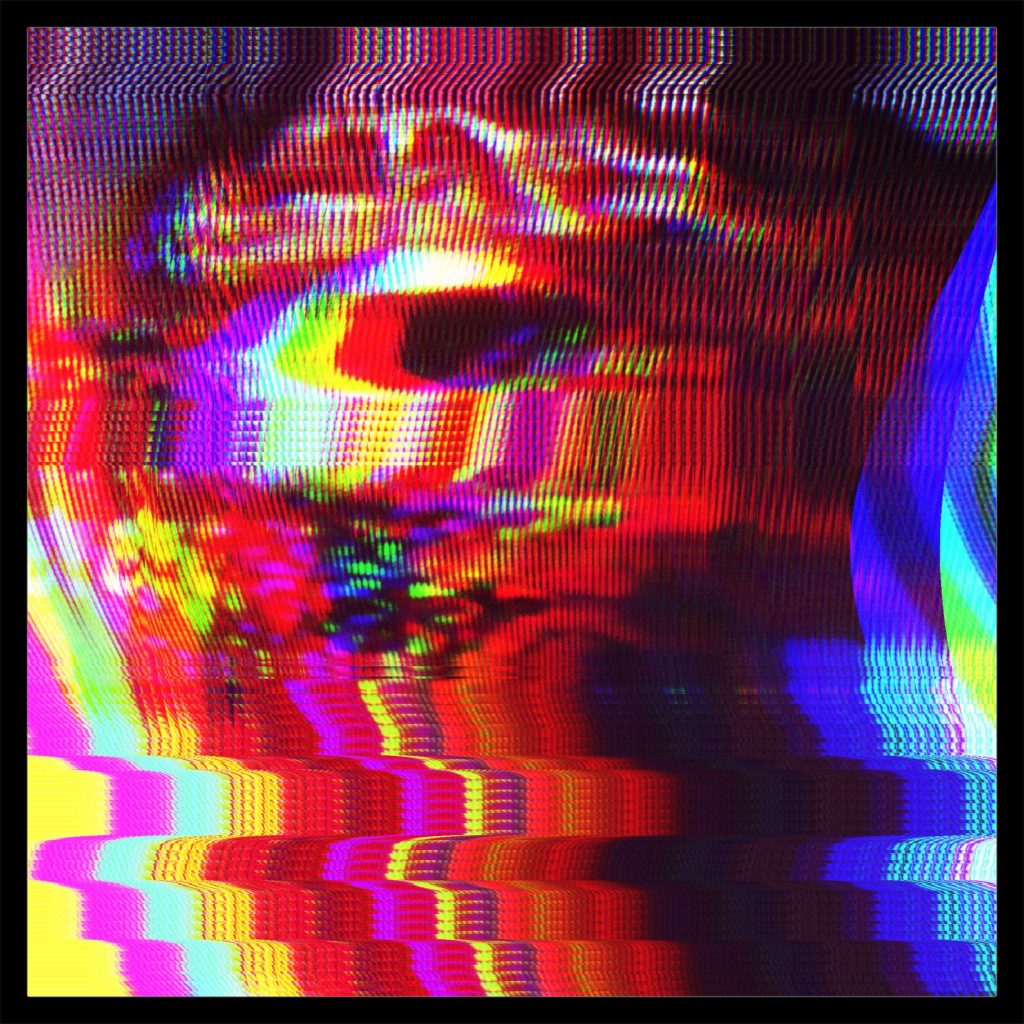 Available as a rare crypto-art token at SuperRare.
---
#bad #breaking #colour #glitch #gustavo #pixel #series #tv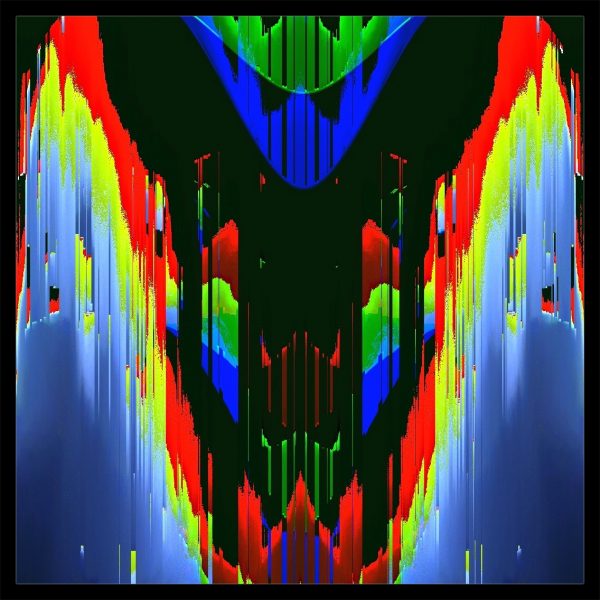 Discordian Predator
A glitch animation.
Available as a rare cryptoart token at SuperRare. 
---
#animation #gif #glitch #superrare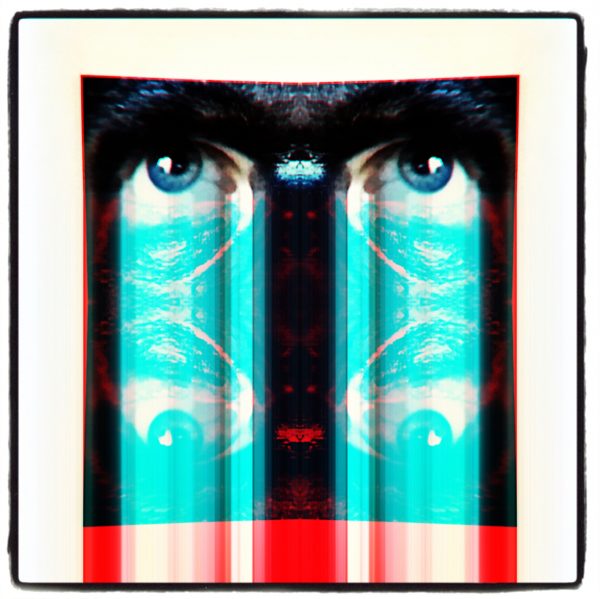 Future Past
This digital glitch-collage is based on a video still of a performance, I did in the late 80s and has been developed through various algorithms.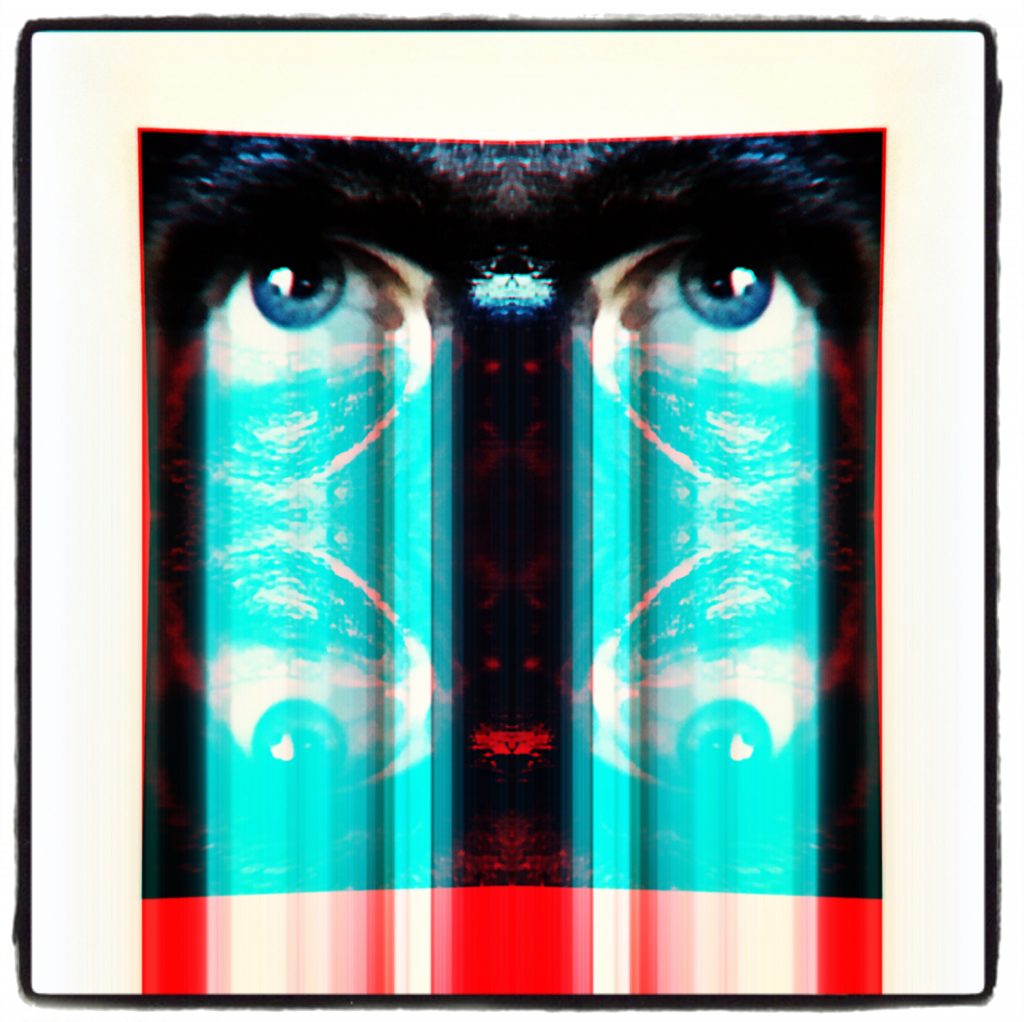 "While looking back, I'm trying to vault my former self into the age of crypto-art."
Sold at SuperRare, but you can still bid on it.
---
80s #collage #digital-self #eyes #future #glitch #glitch-art #human #male #mirroring #past #reflection #self-portrait #video-still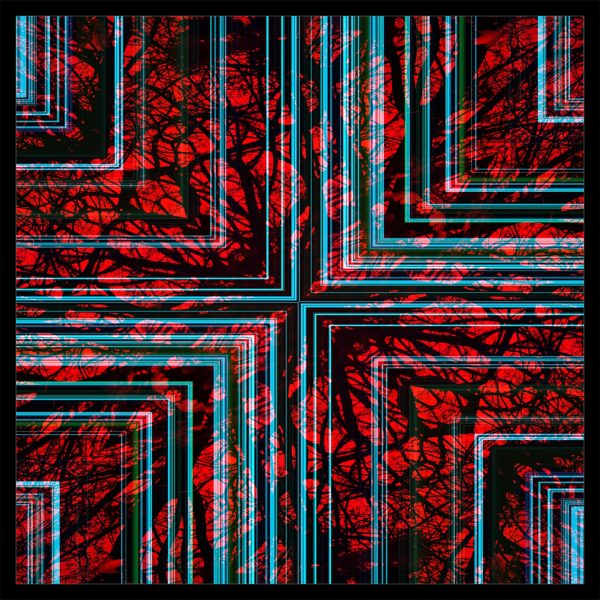 Fear causing Ripples
The artwork is based on a smartphone photography of a tree, that went through various image manipulation processes like tinting and mirroring.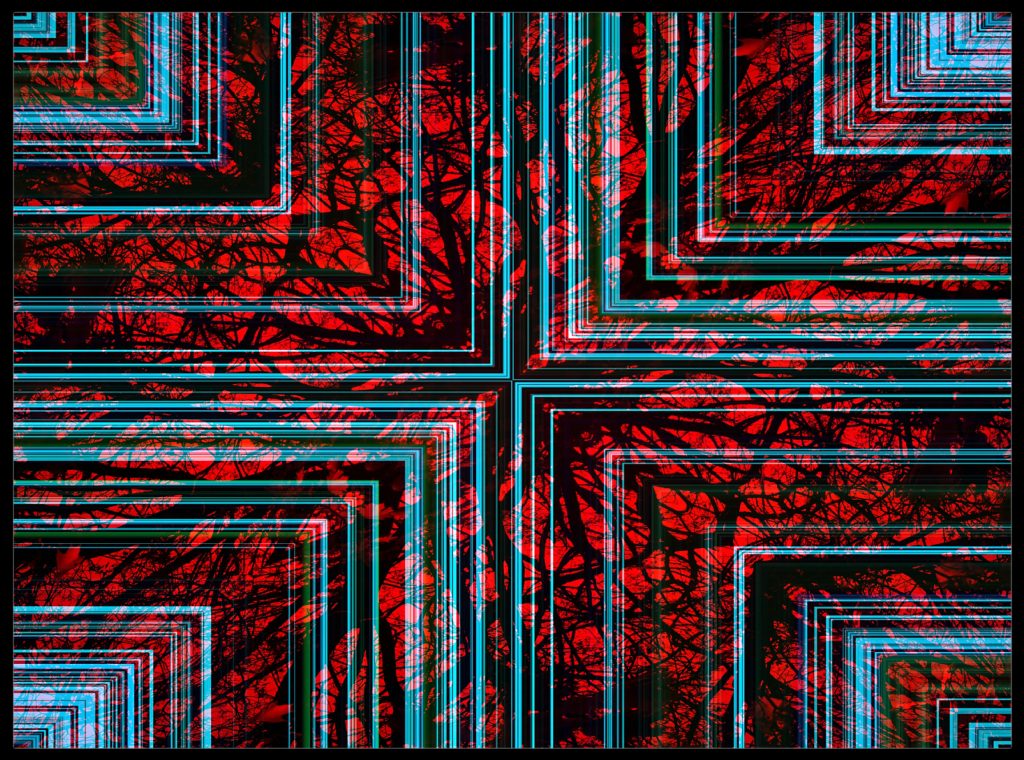 The title is inspired by a line of the song "Fear" by Sade, which goes like this: "Blue is the colour of the the red sky."
Available at SuperRare.
---
#blue #collage #colour #digitalart #lines #mirroring #photography #red #sky #tree
Guardian Triptych
A cyberpunk glitch triptych.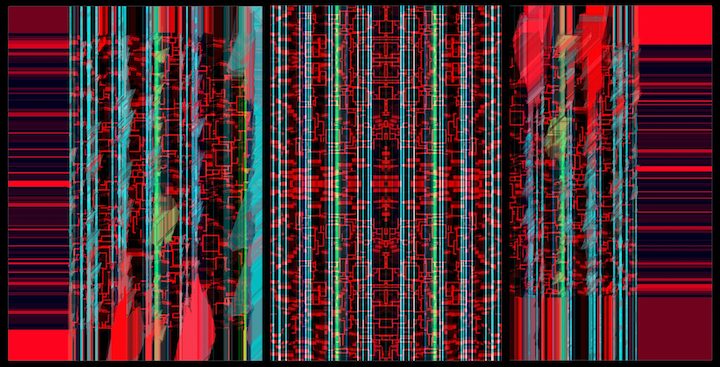 There is a guardian behind a laser curtain.
---
#glitch #linesart #cyberpunk #3d #triptych