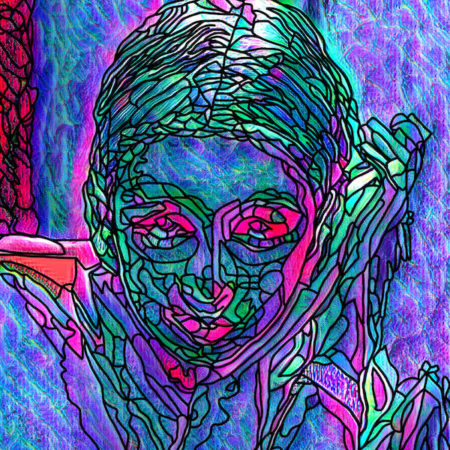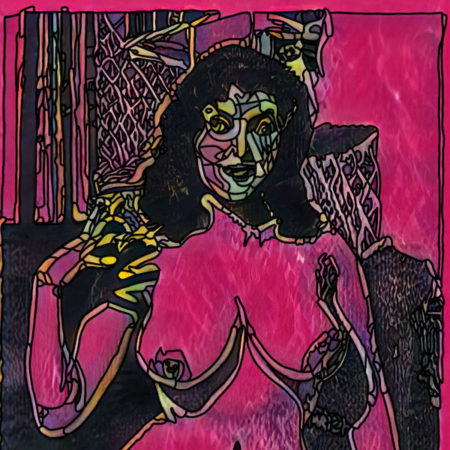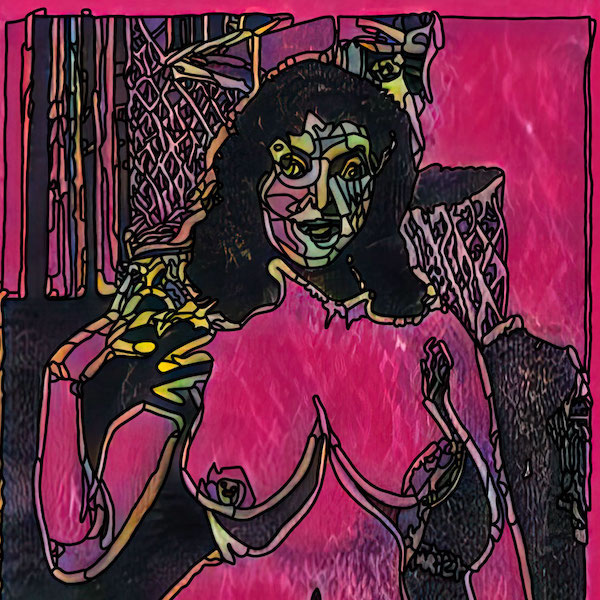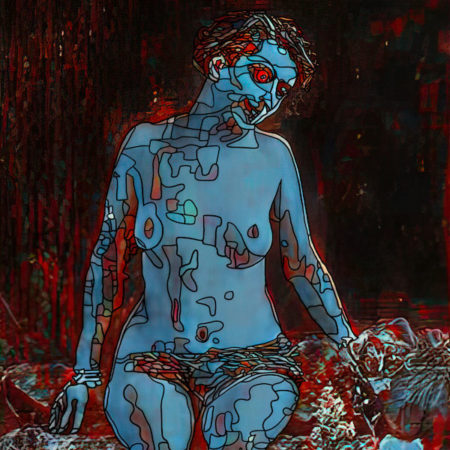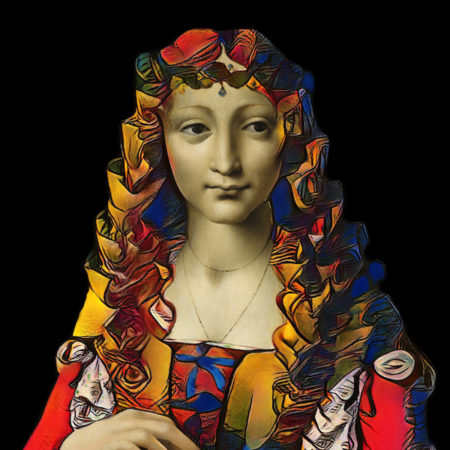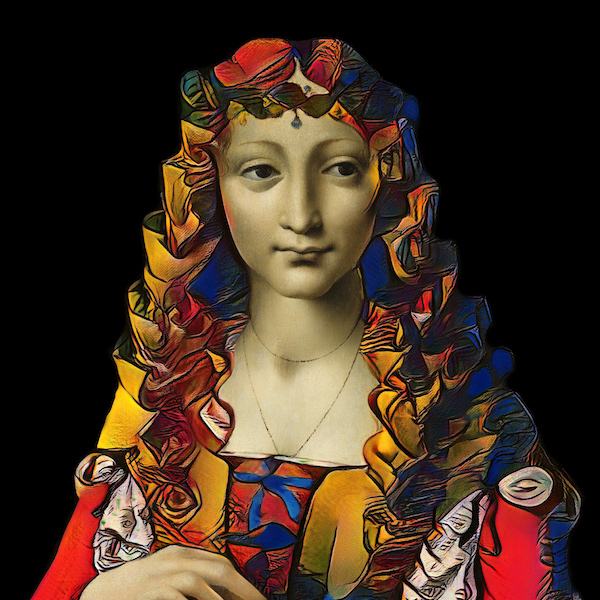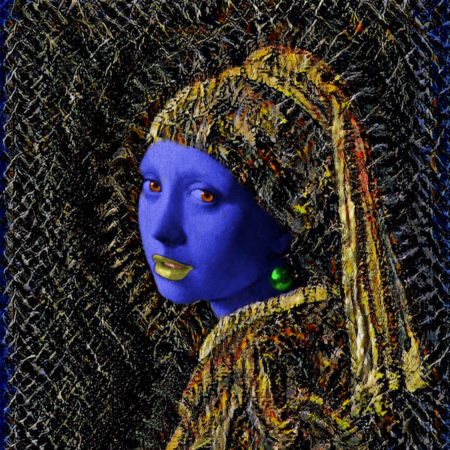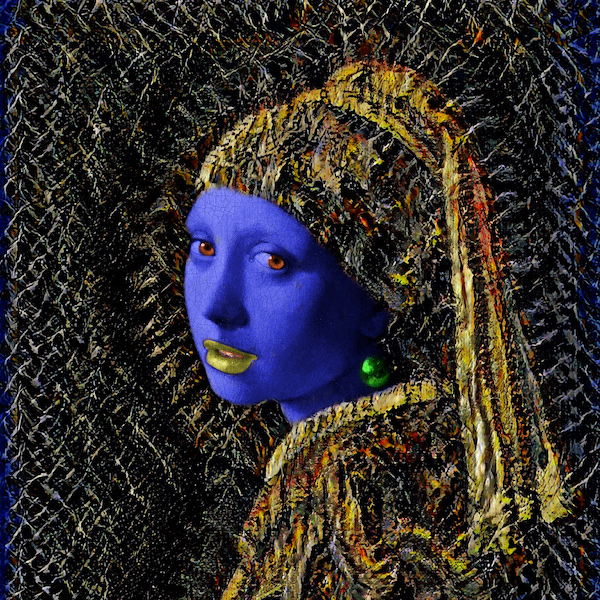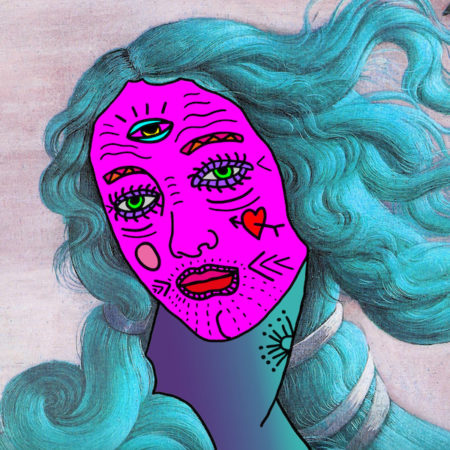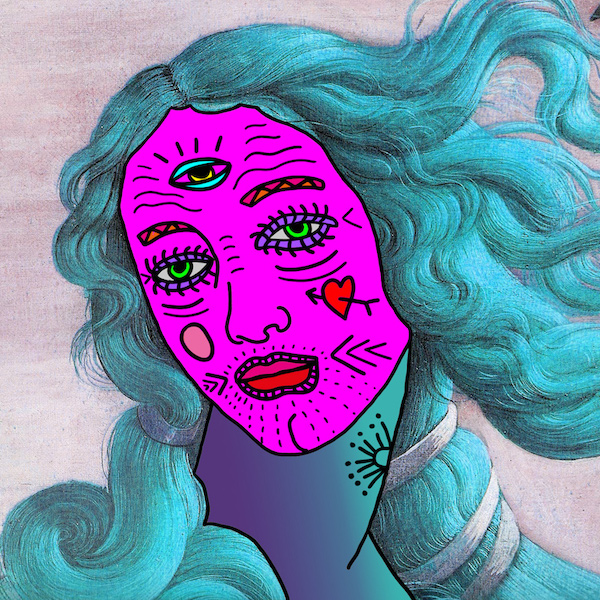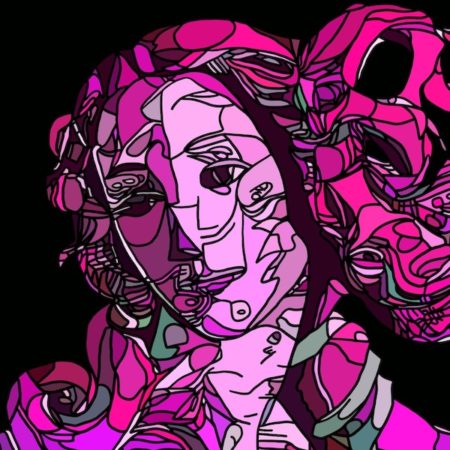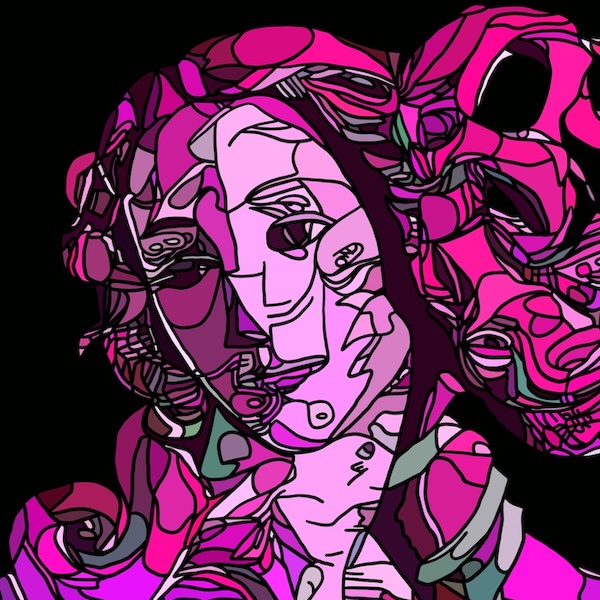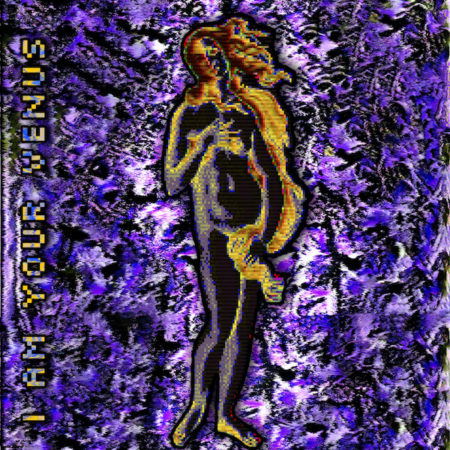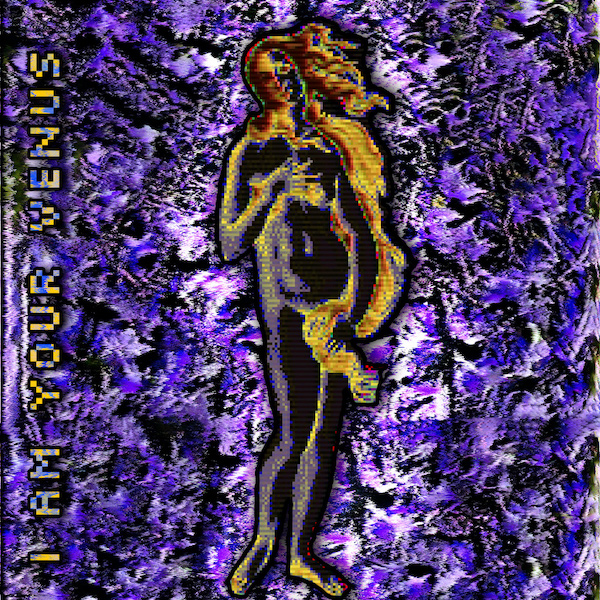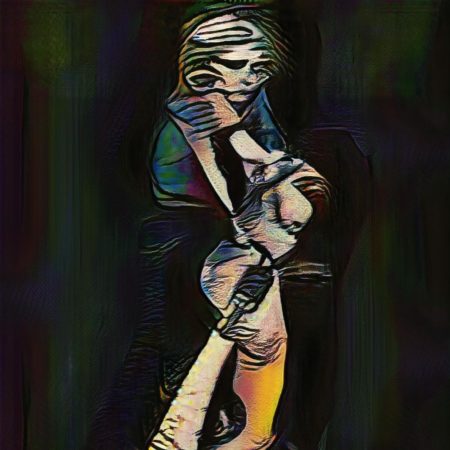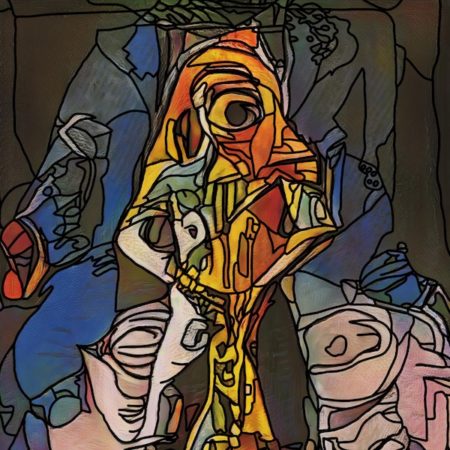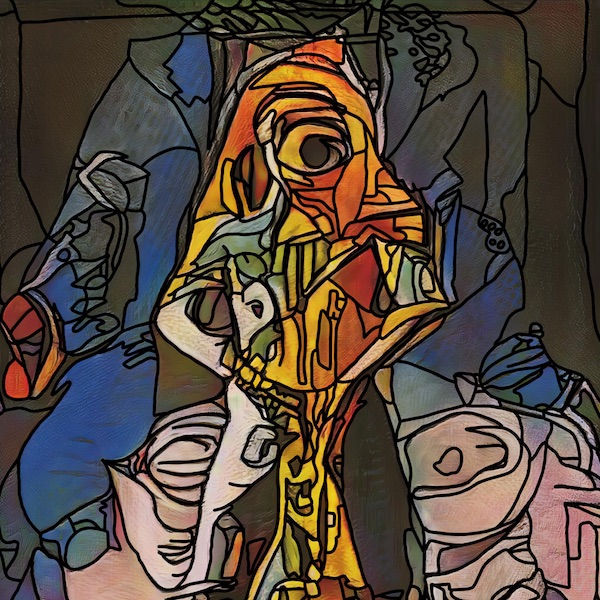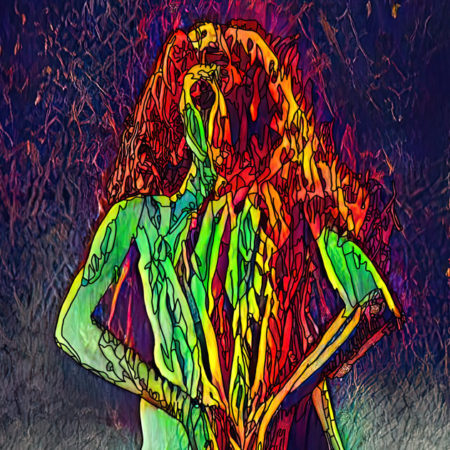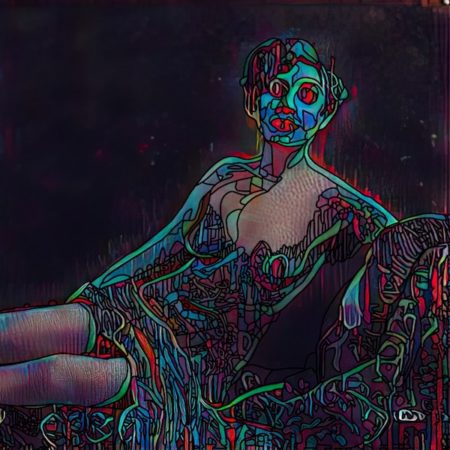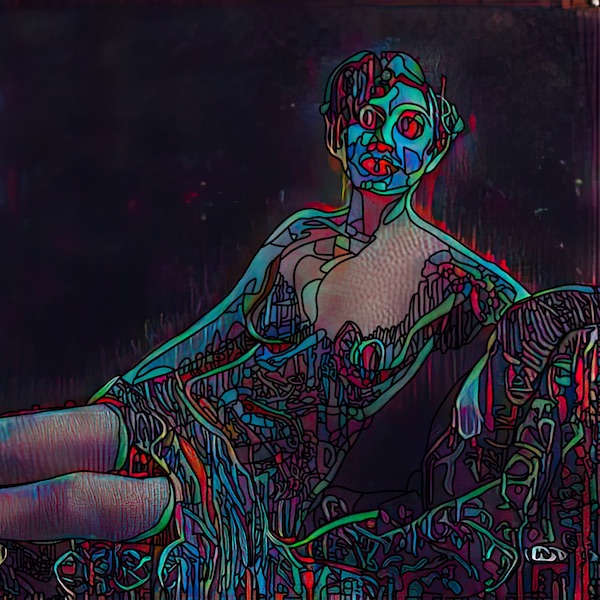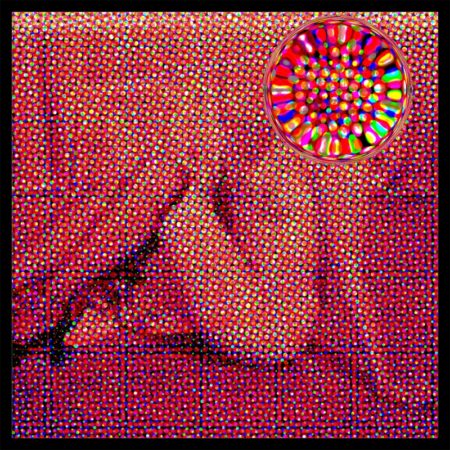 Lucy in the Sky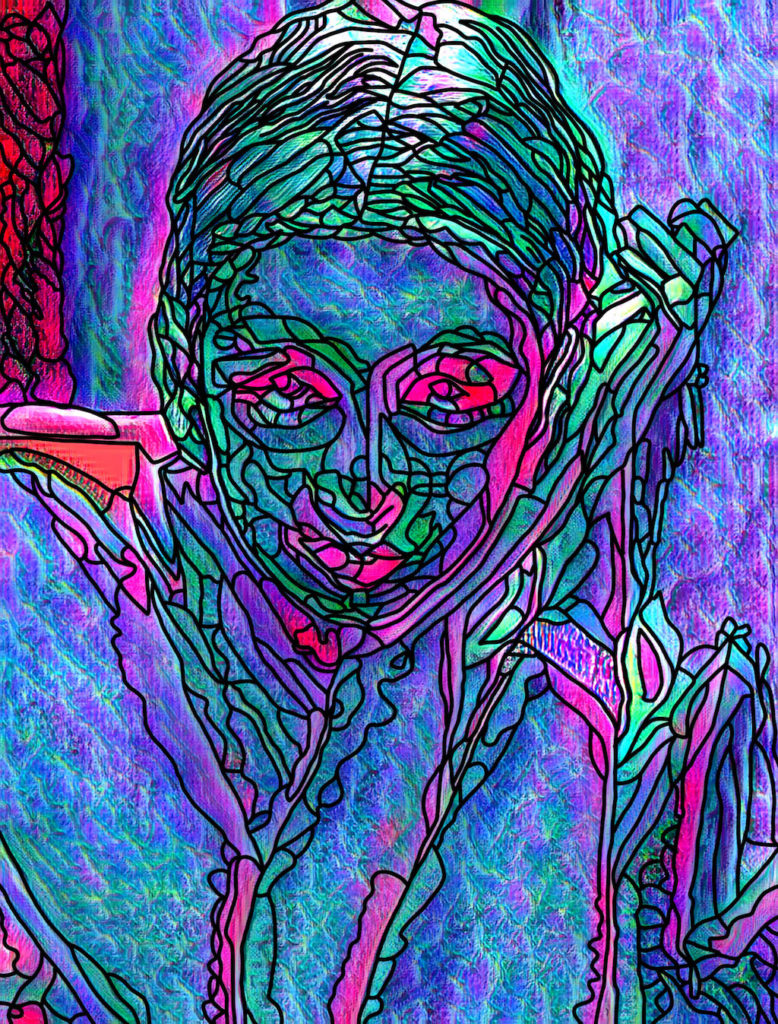 Another vintage lady, that went through a #popart #ai, before I added my own style.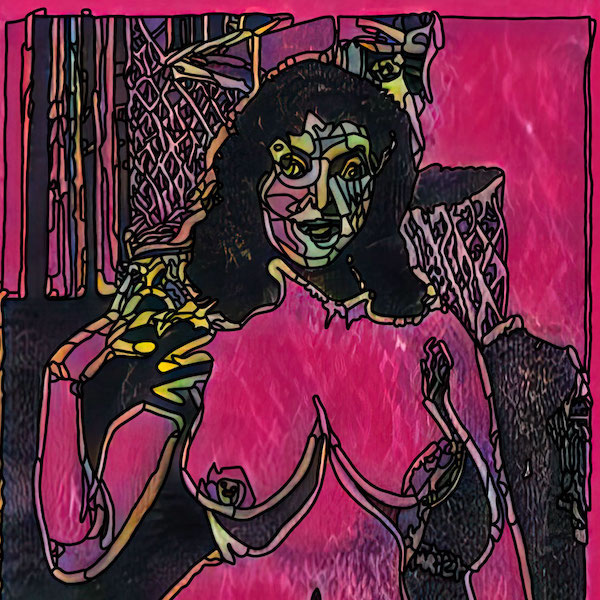 Miss Chievous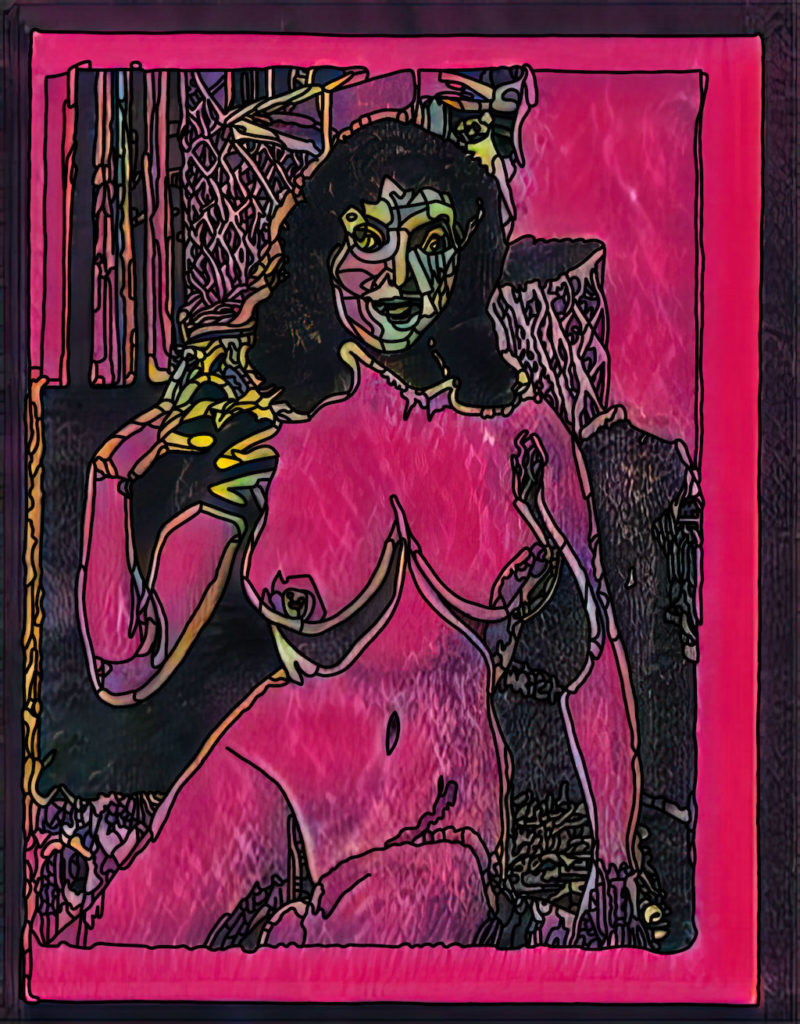 Based on a vintage nude, that I've run through a #popart model before manually advancing the result.
Nude Popart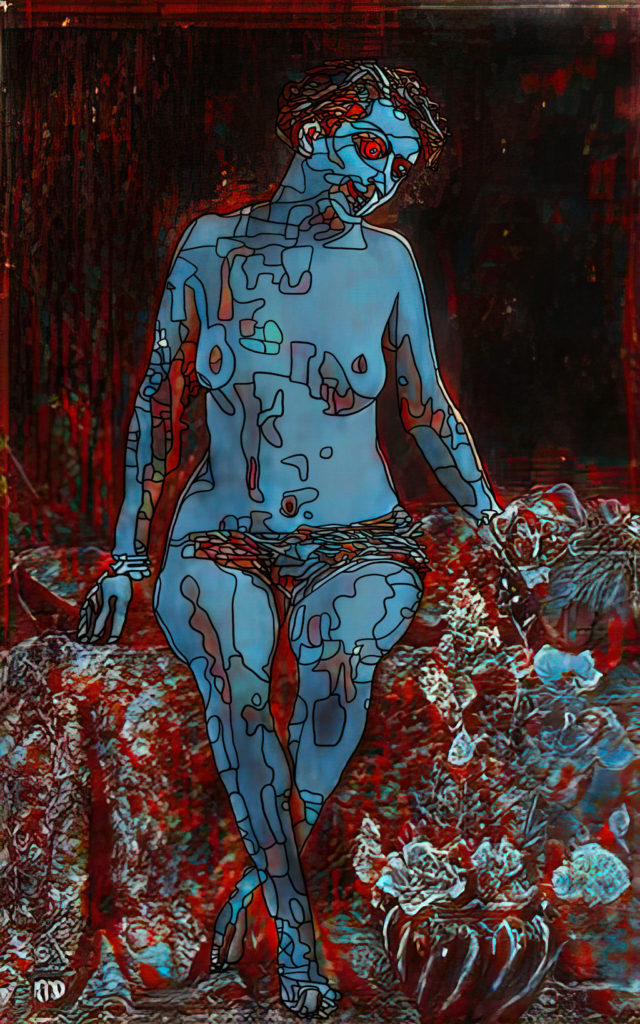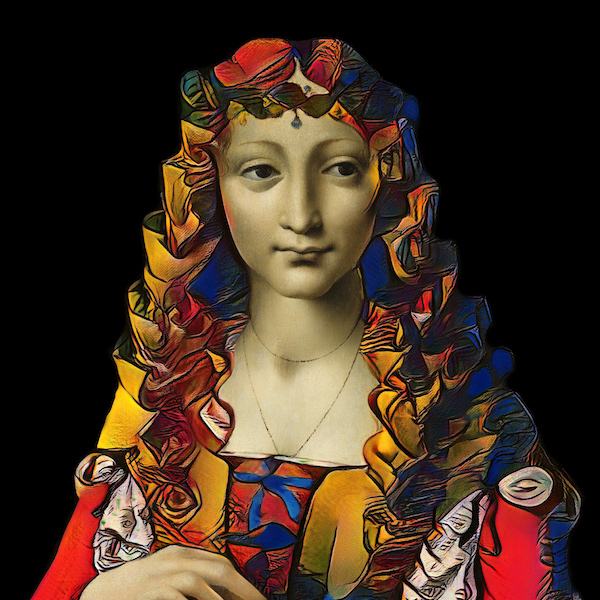 Cherry Lady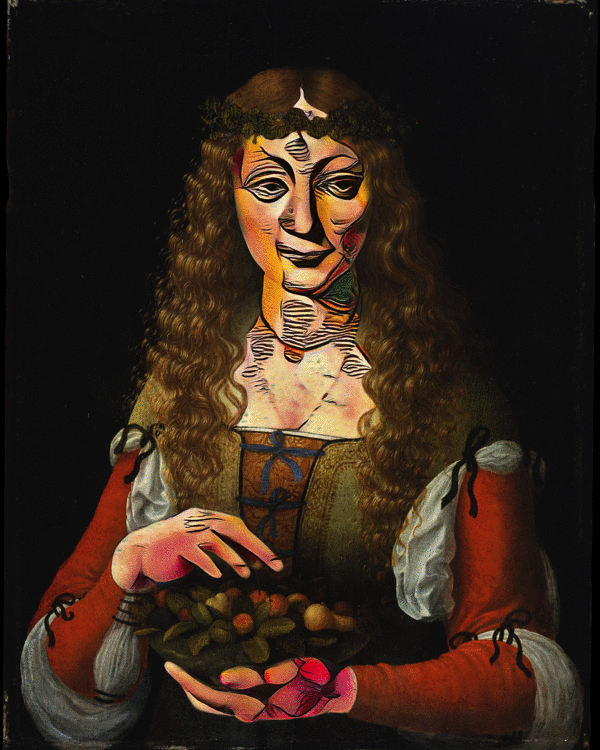 The work is based on the painting "Girl with Cherries" by Ambrogio de Predis (1491–95). I used #picasso #styletransfer again.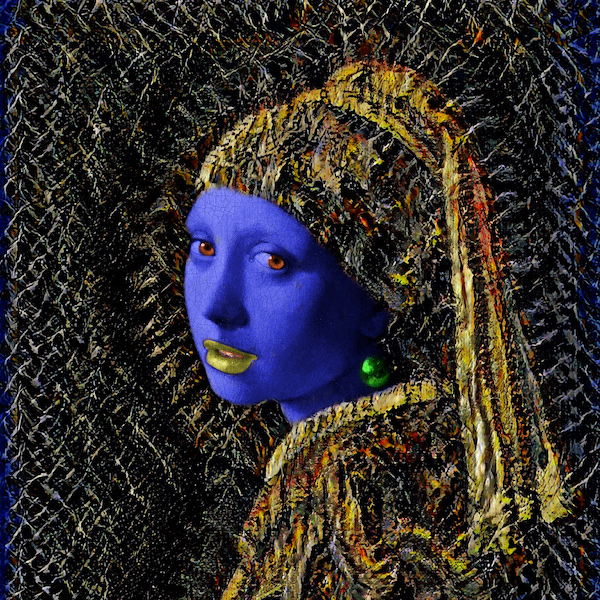 Pearl Jam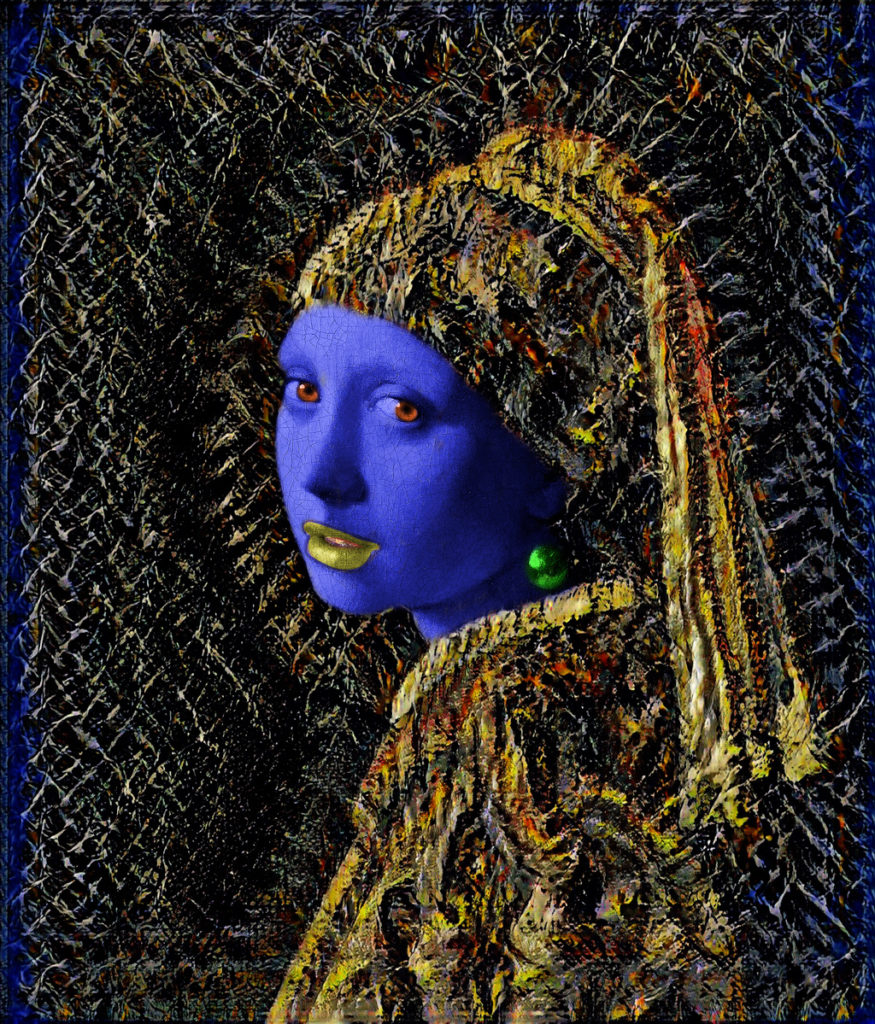 My take on the iconic "Girl with a Pearl Earring" by Johannes Vermeer. The background is based on a #Pollock #styletransfer. The face has been colored manually.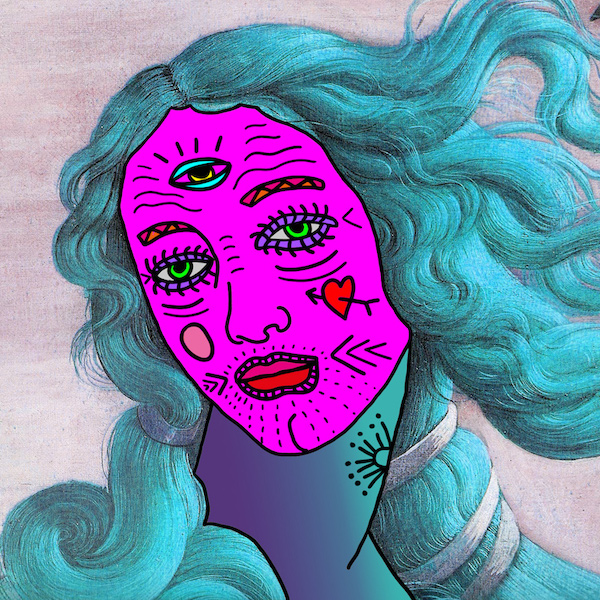 Venus Vape II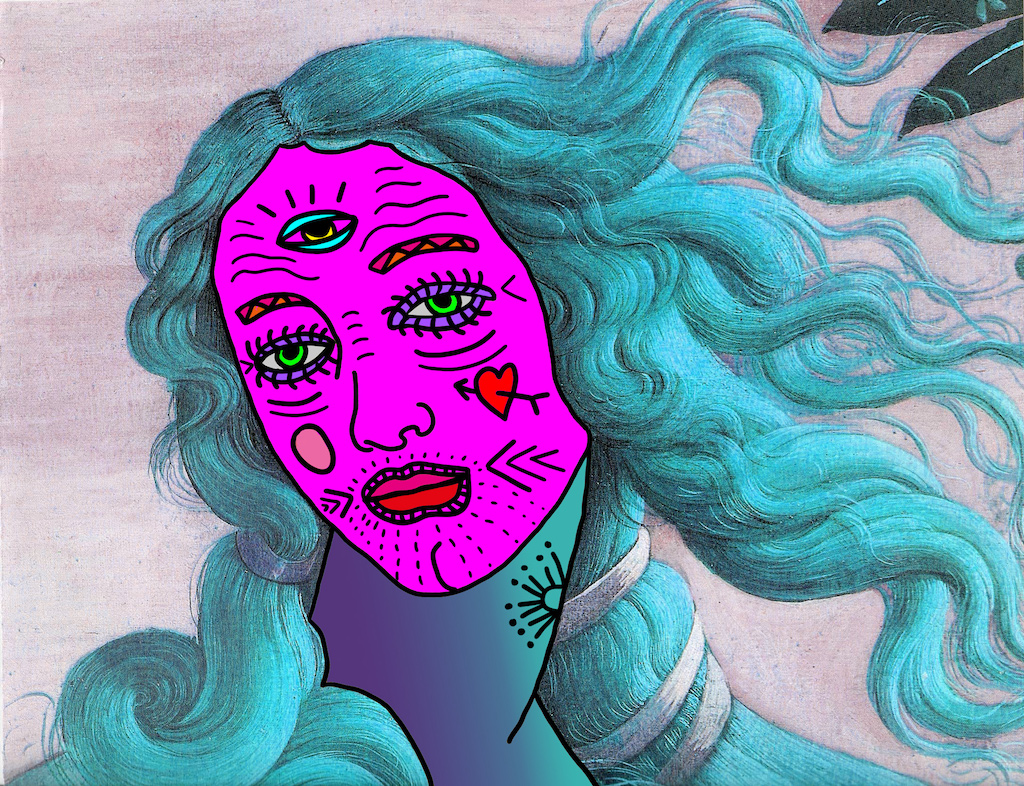 Different approach to the famous Venus of Botticelli.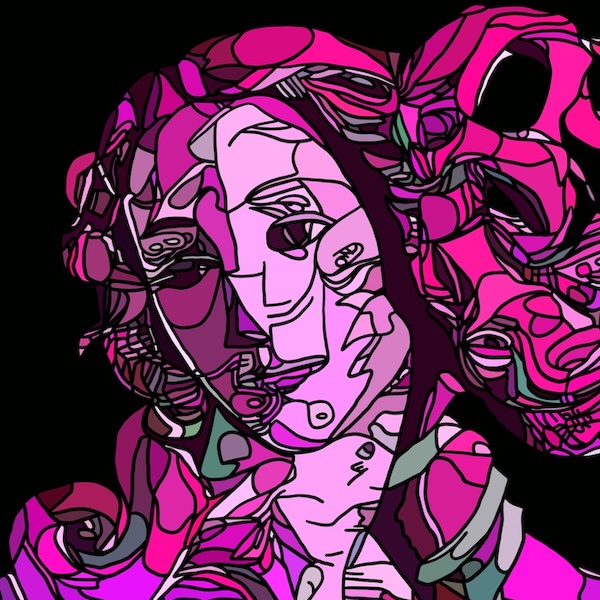 Venus Vape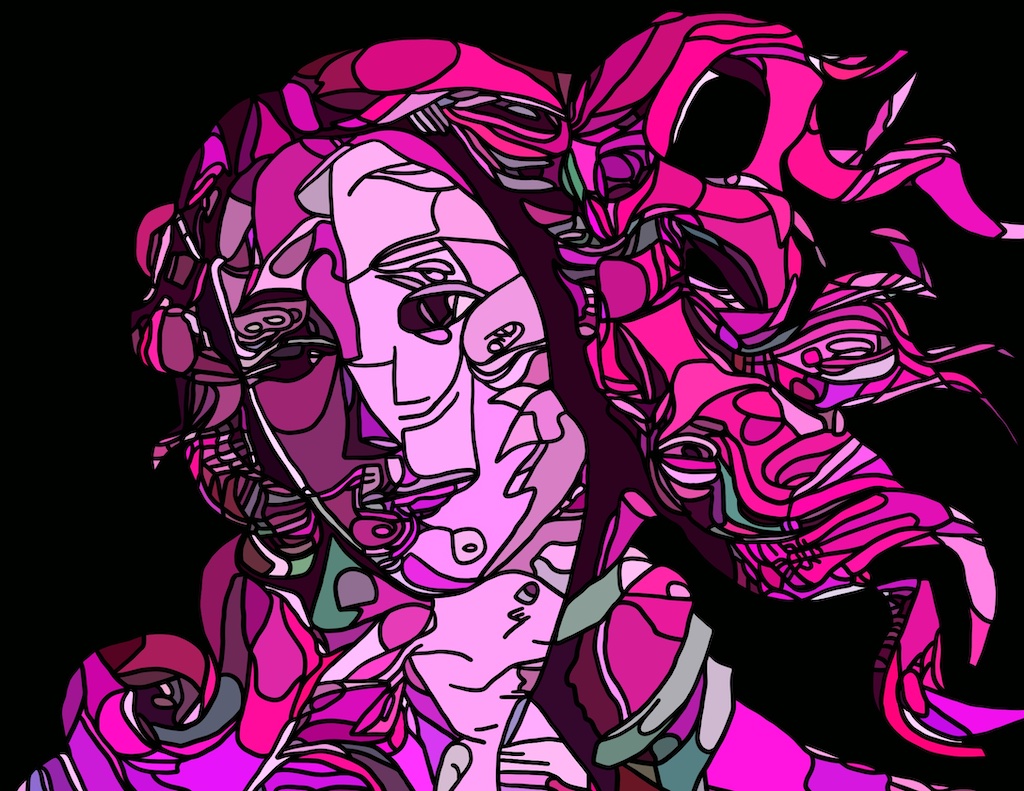 I keep playing with this famous goddess. This time, I used #styletransfer to create a #picasso version of her face and manually enhanced it in #photoshop
Available as a unique #cryptoart #nft at SuperRare.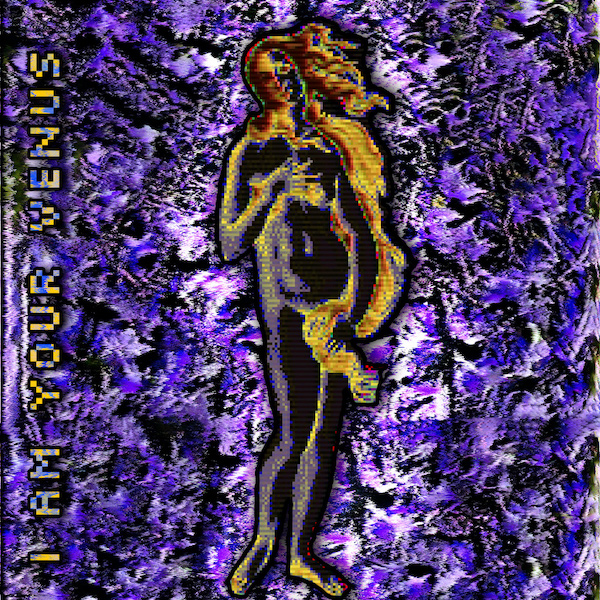 I'm your Venus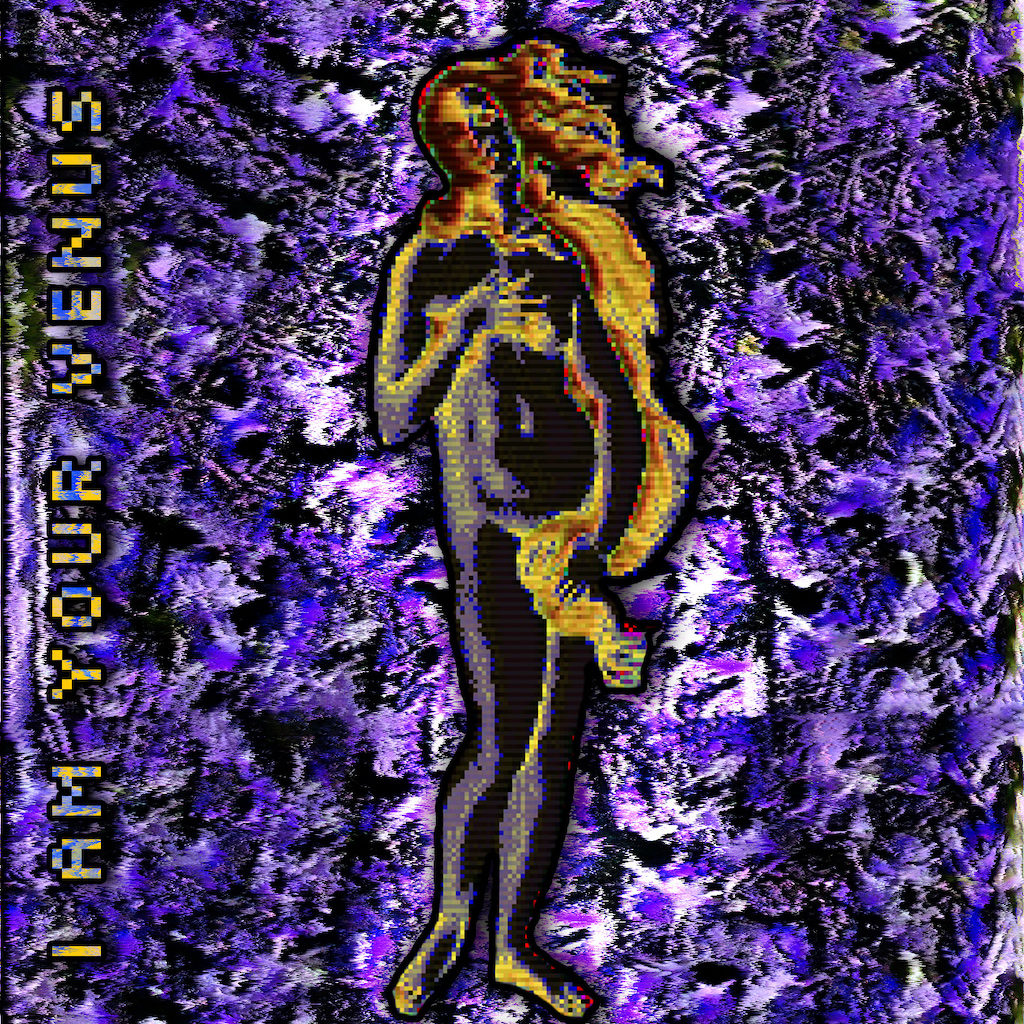 This is a progression of yesterday's work, where I used a painting of #Pollock as the basis for the background. Did some #styletransfer and content-aware fill to manipulate it.
Also did some #styletransfer in the style of #Gauguin #Picasso and #ElGreco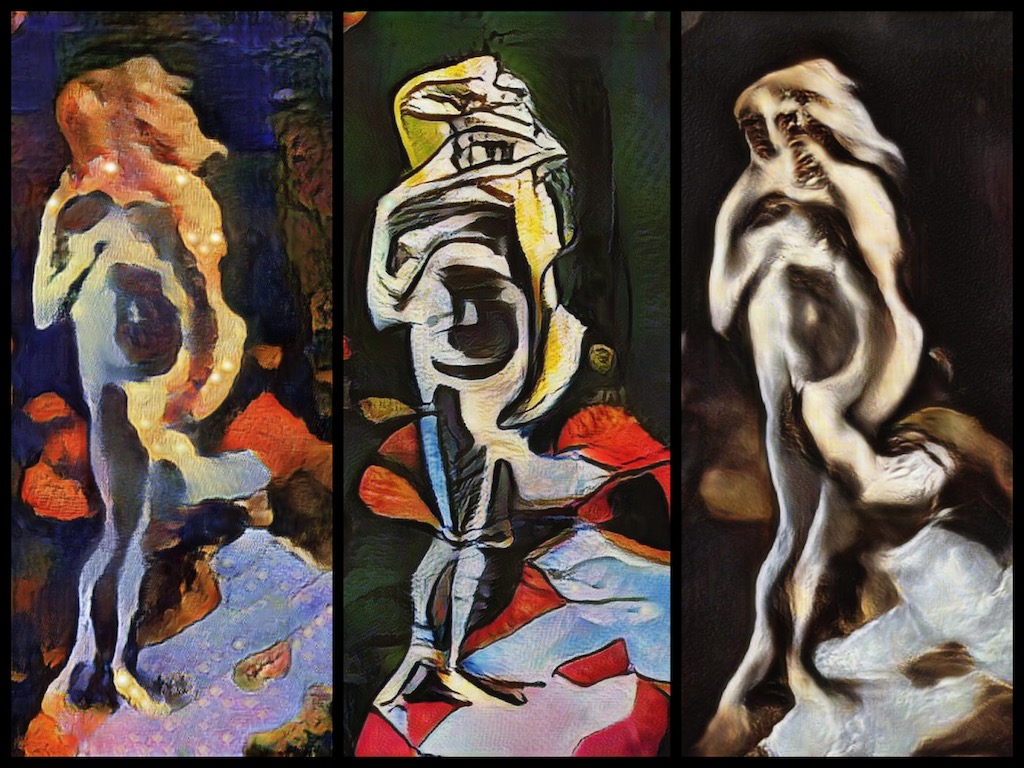 I really liked, how the #Picasso #styletransfer of the whole painting turned out.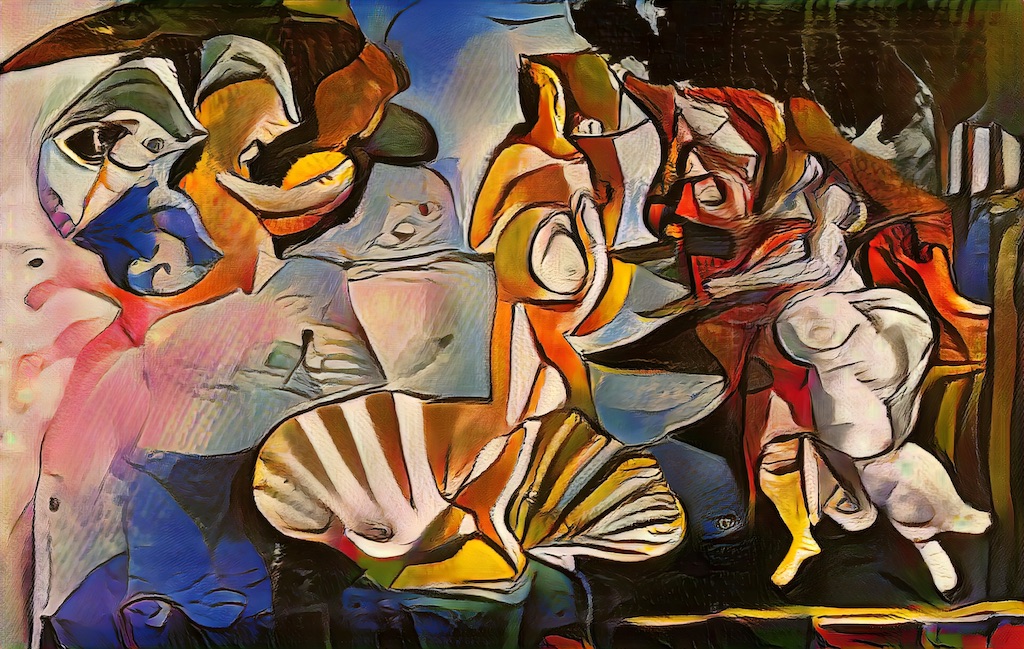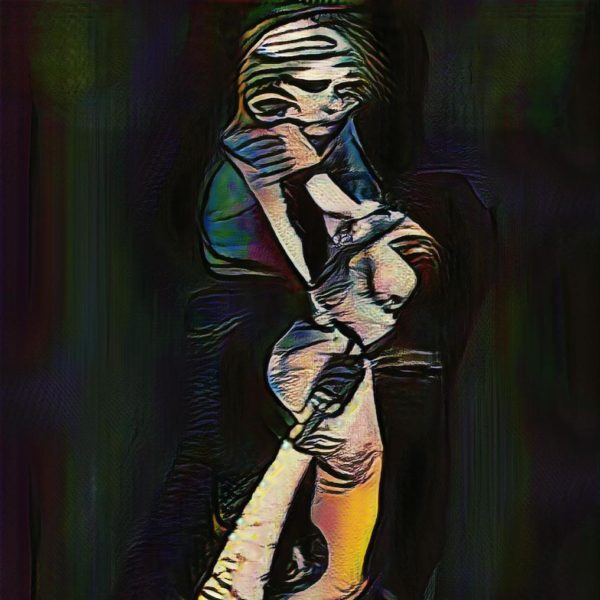 Swordswoman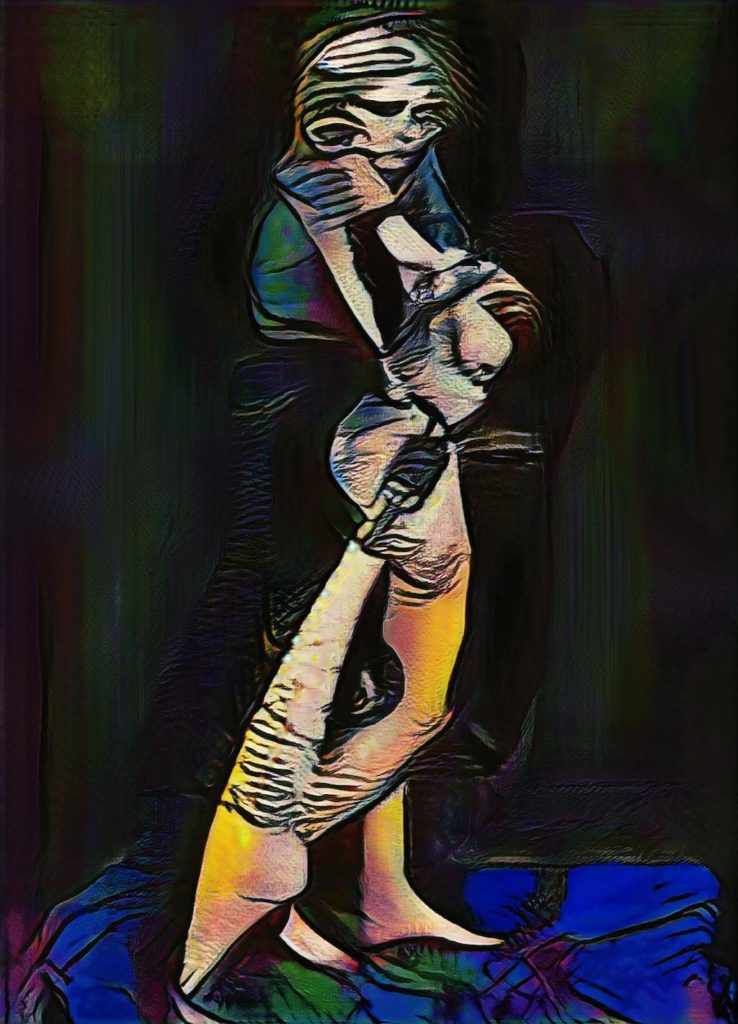 A Picasso-styletransfer of silent-movie icon Anita Page.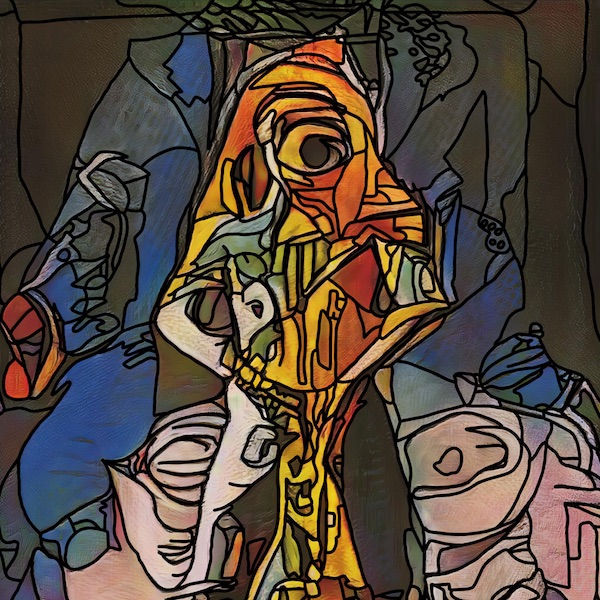 Cyclops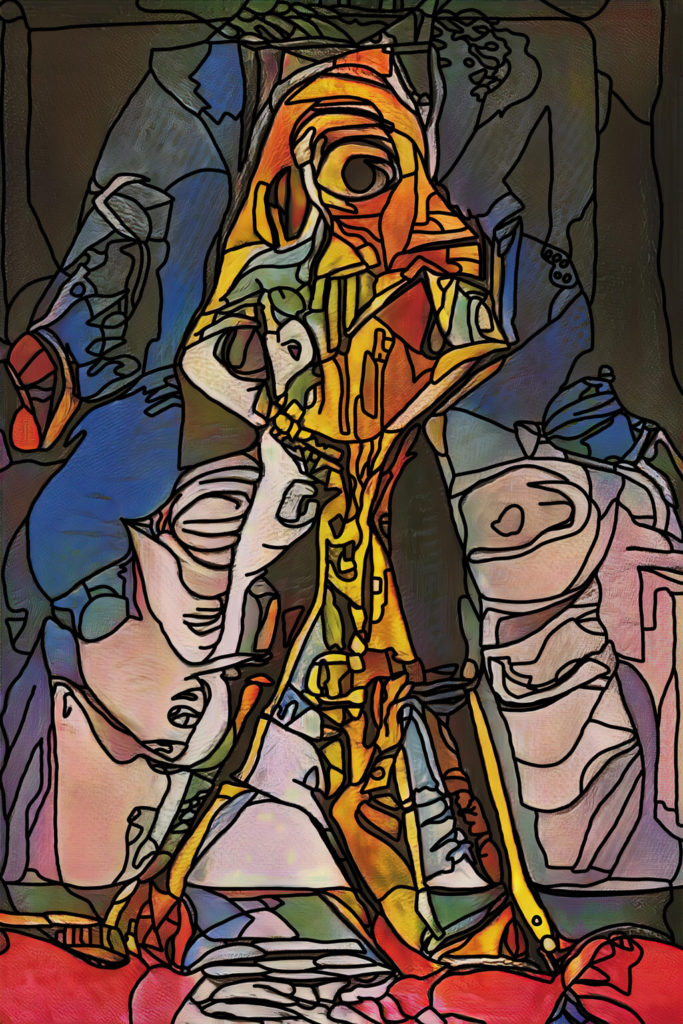 This is a further development of my #dailyart 11/21, which I had run through a Picasso style model and outlined manually.
Hope you like what you see, thanks for watching!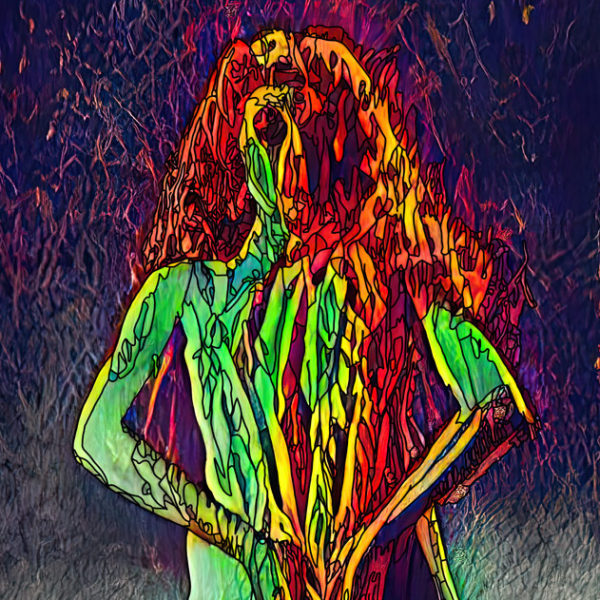 Demon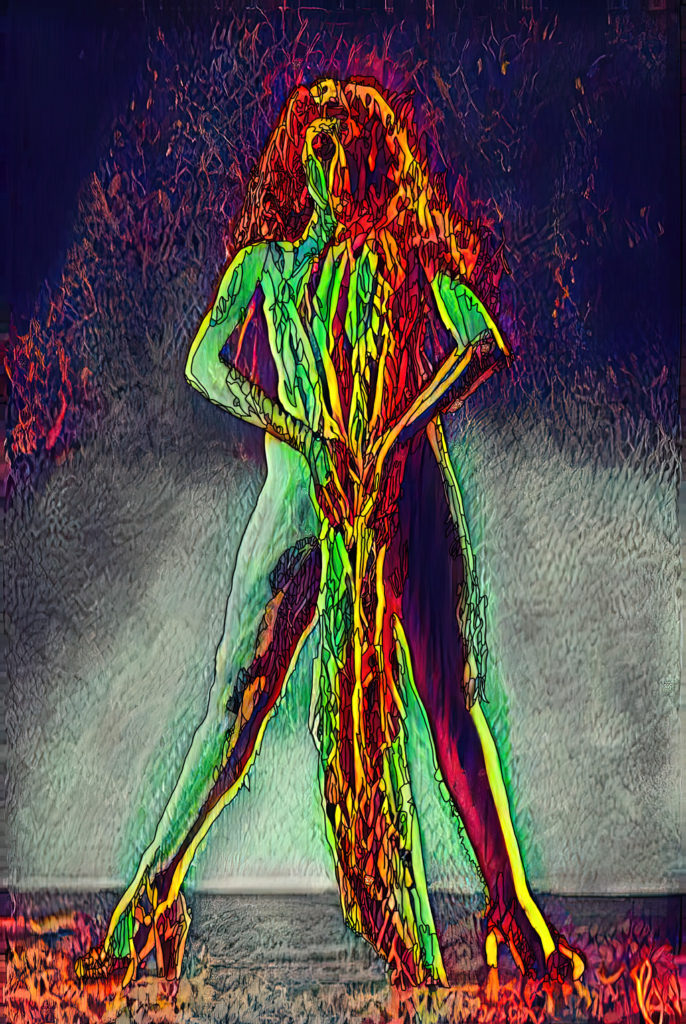 Another manually enhanced #gan creation based on a vintage nude, that has been run through a #psychedelic art model.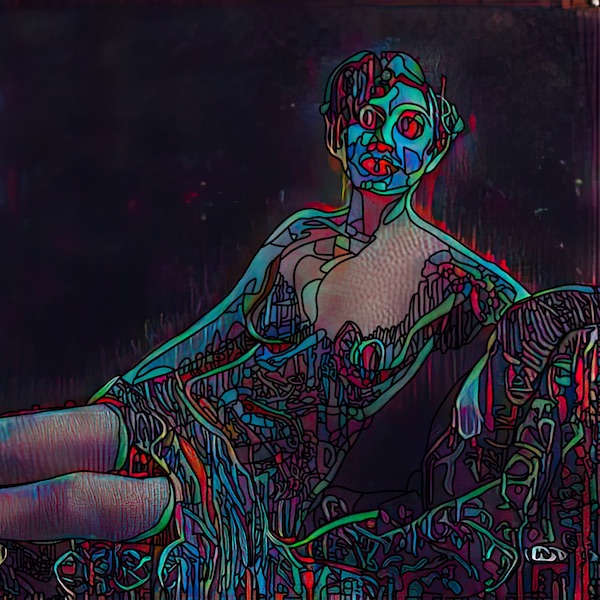 Spirit Space Nude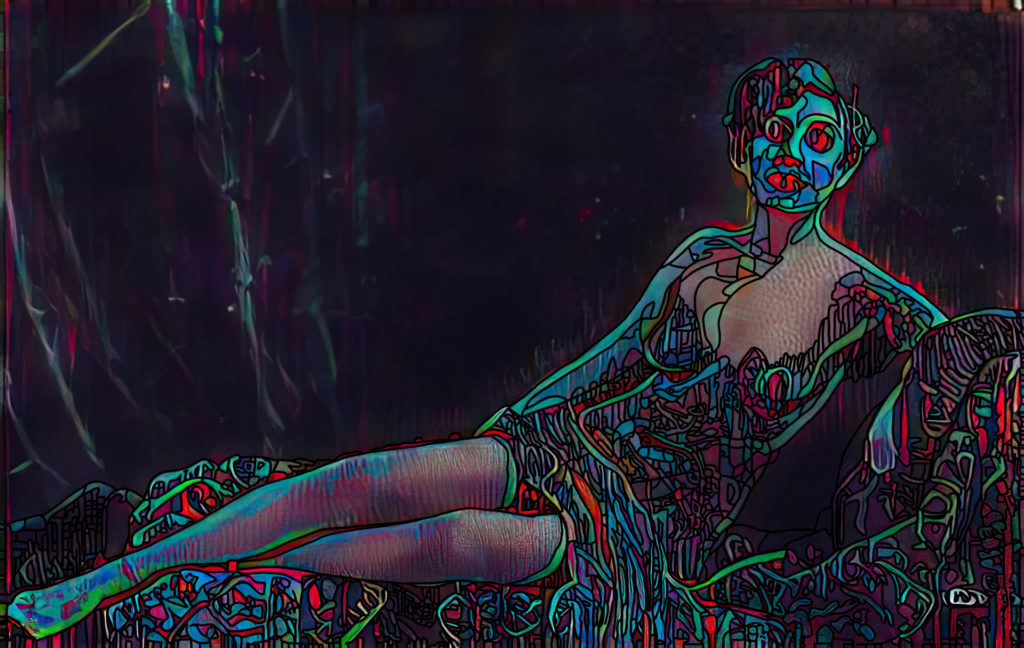 At this day I manually outlined a vintage nude, that I had run through a model of psychedelic art at Playform.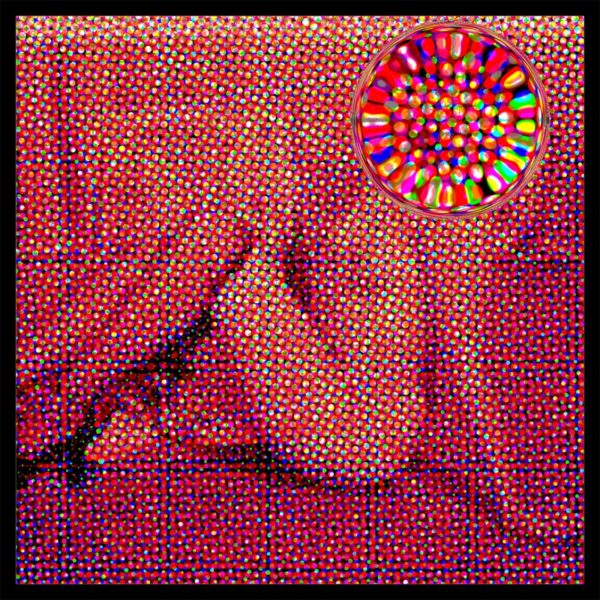 Hot Drop
---
#nude #retro #shortcut #vaporwave #vintage