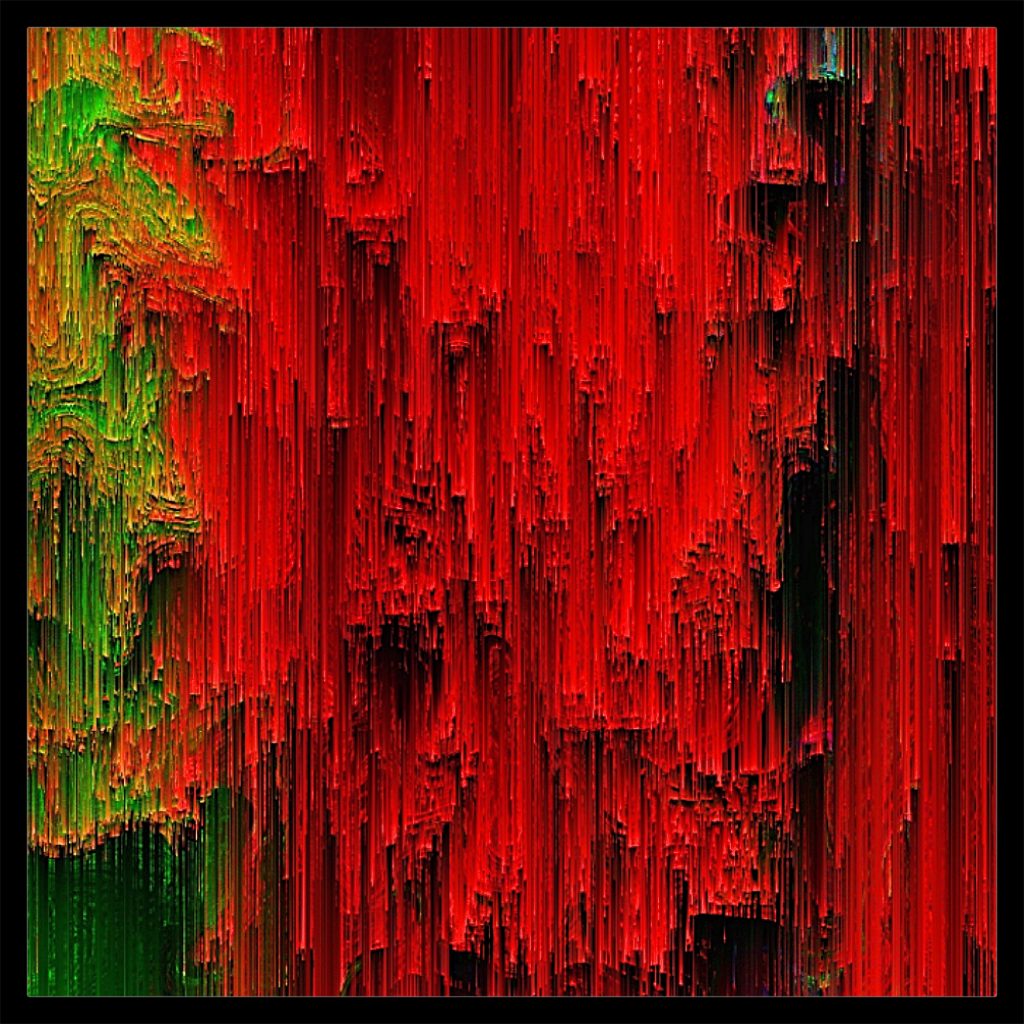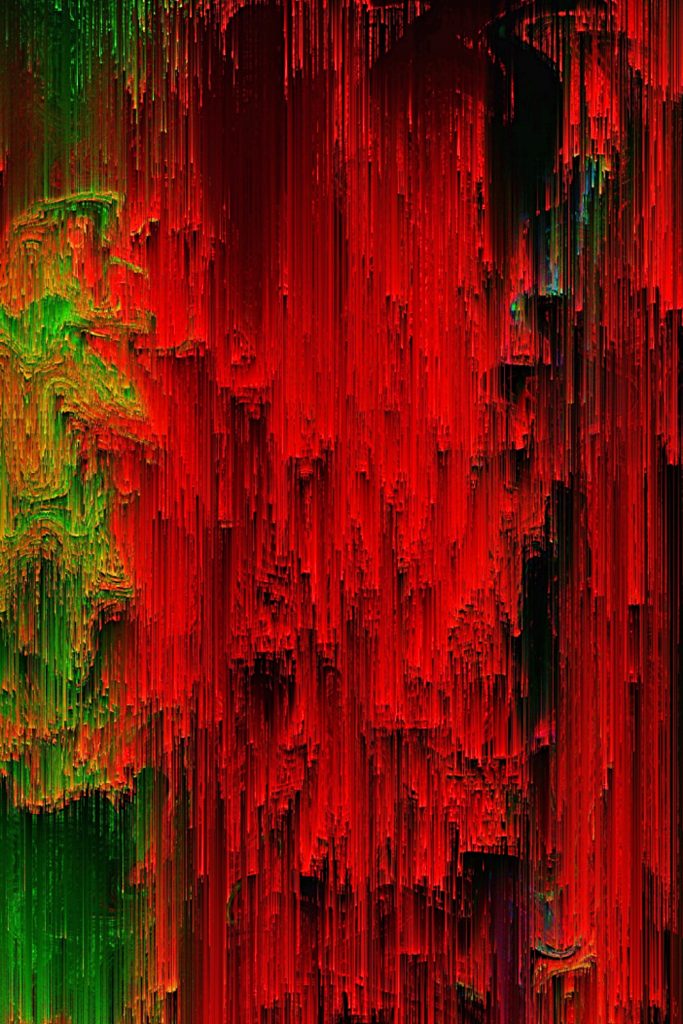 This work is called "Digital Fallout" and was bought by a collector at SuperRare. You can still place a bid here.
A pixelsort glitch, that reminded me of the Aurora Borealis at first. But based on the contrast of the poisonous green with the flaming red, I have chosen a title that refers to the radiation of digital garbage to which we are all exposed every day.
As I've recently been commissioned for doing some #coverart work, I started redoing some of my #dailyart that way.